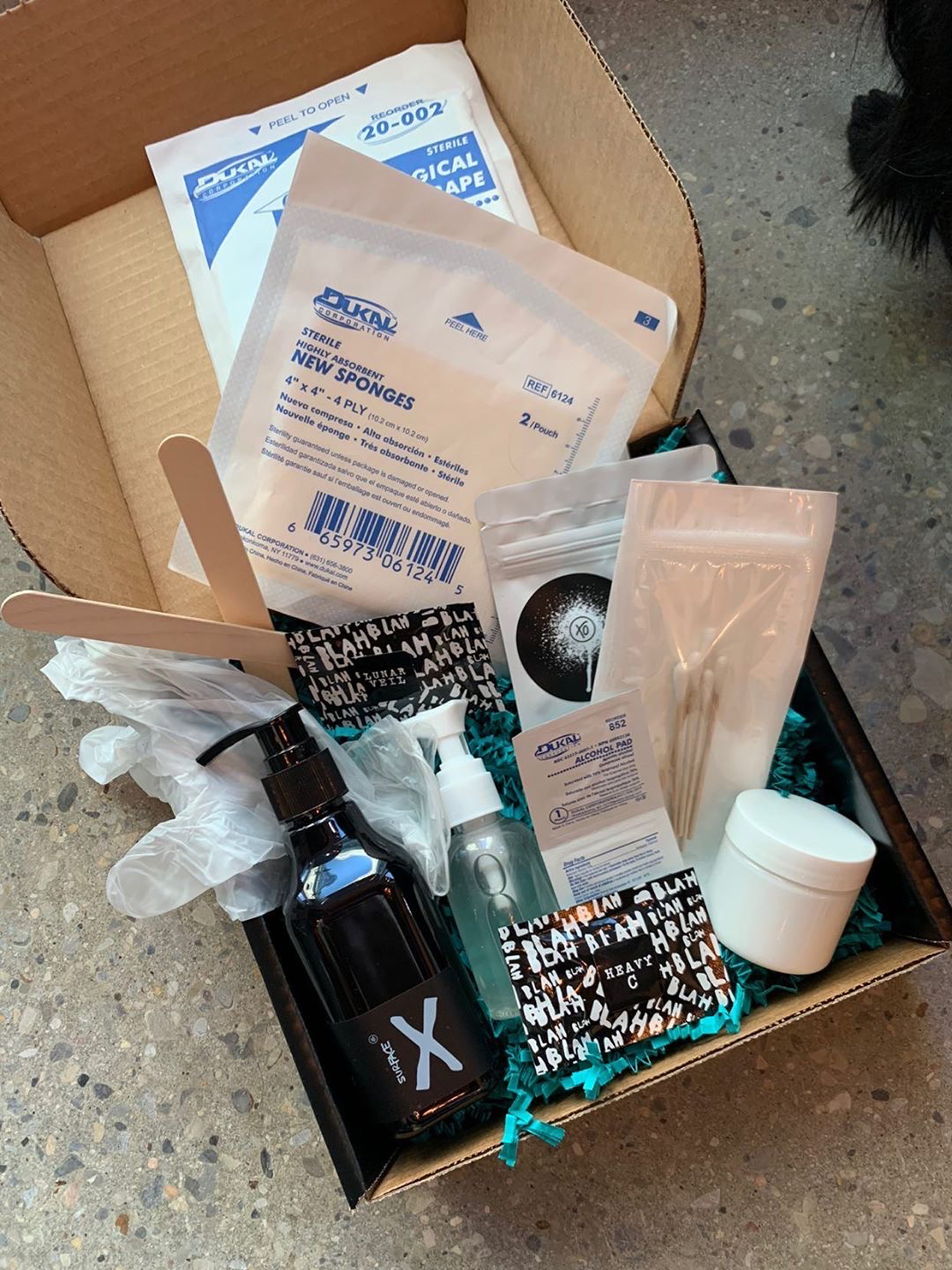 XO Treatment Room is doing skincare in the time of Covid-19 with video consults on how your face can look its best and curating the products to get you there.
"Social downtime" is a term that many of us shy away from when deciding whether to get an aggressive facial esthetics procedure. Well, not anymore, now that downtime is one thing most of us have in abundance. Annie Graham, owner of XO Treatment Room, is continuing to help clients put their best face forward while they're sheltering in place by offering video consults during which she assesses your skin and the products you're currently using.
"They have the time now and they're letting me do the big heavy-gun chemical peels," says Graham. "We've been gifted this time and so we may as well use the time practically and positively. Why not look forward to emerging out of Covid-19 as a butterfly?" With this in mind, I put my bare face forward to hear what the biologist-turned-facialist would say.
The consult takes about 20 minutes. You need good light for her to do an accurate assessment of your skin's condition. Facing a window works best. You also need to gather up the products you're currently using so she can determine if they're working for or against you.
After looking carefully at my skin, she noted (kindly, without finger wagging) that my main issue is redness and sun damage. I then proceeded to parade out my myriad of lotions and potions and was dismayed (but not surprised) to learn that few of them were actually treating my core concerns.
Graham doesn't care about fancy labels on products — she cares about the ingredients, noting that high-priced Le Mer is quite close to Nivea in terms of its formula. She's able to break down very simply what you need, when, and in what order. In the morning: Cleanse, serum, moisturizer, sunscreen. At night: Same but skip the sunscreen. Regardless of your age and skin type, she stresses that a consistent regime of cleansing, moisturizing and sunscreen is key. One of her favourite moisturizers is CeraVe, which you get at most drugstores for about $20.
Once you've completed the skincare and product assessment, Graham will curate a box of products to treat your unique concerns, which you can pick up curbside or have delivered via expedited mail. Once you receive the box, you follow up with her via FaceTime so she can walk you through how to apply the products for optimal results.
Cost for the consultations plus the box of products (including a fairly aggressive peel) is $200. The products should last approximately a month if used correctly. Call, email or message her on Instagram to schedule an "appointment."
If there's an upside to the current crisis we're facing, it's that we finally have time for some self-care that we may have been neglecting. And for Annie of XO Treatment Room, time on our hands means time for your face.
1306 1 St. S.W., 403-475-3088, xotreatmentroom.com