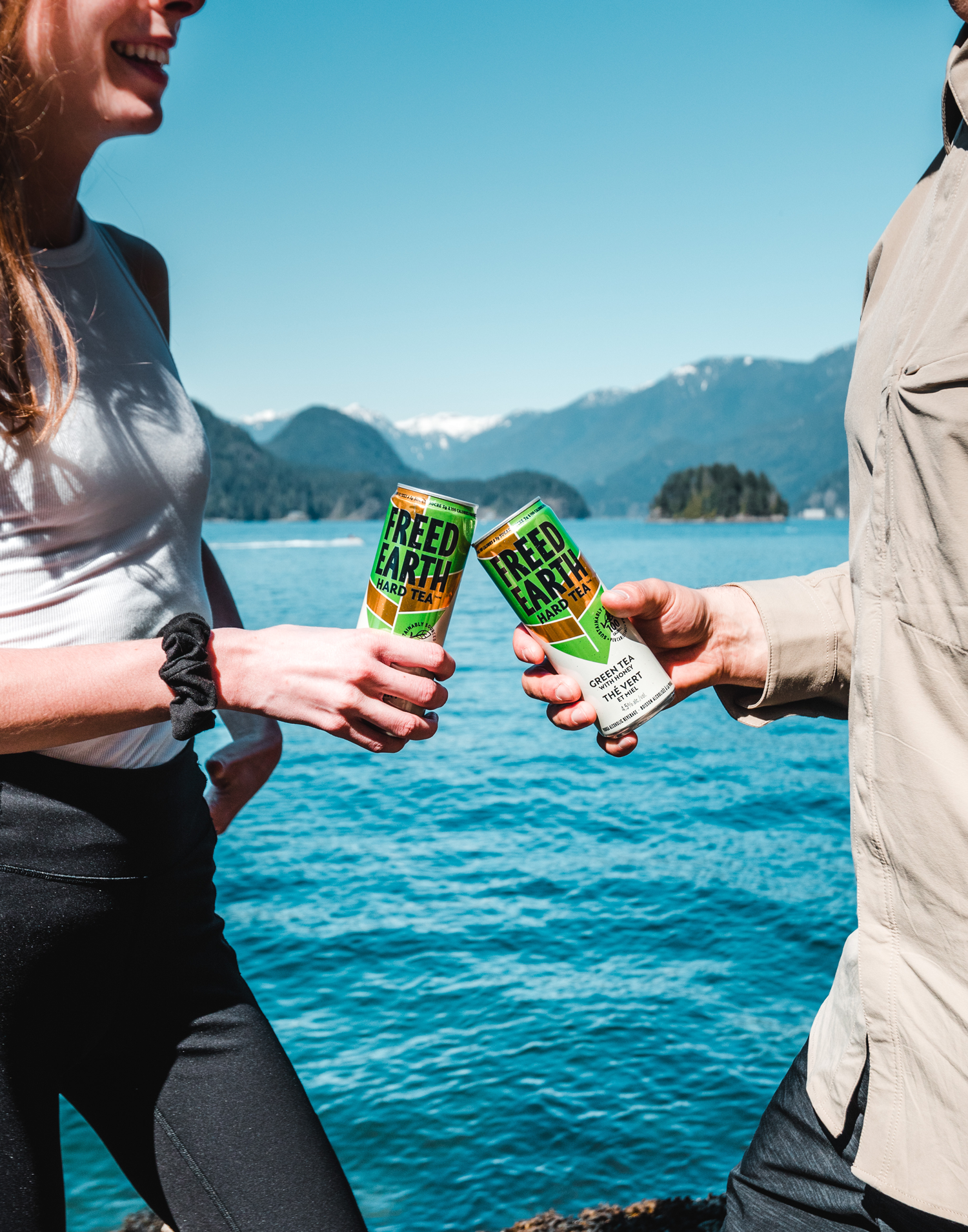 It's part of a picture-perfect summer: After a sunny day in the mountains enjoying the fresh air and the natural views, you crack a refreshing beverage with some pals, and together, reminisce on the memories made. Now there's a new boozy beverage on the market that's ideal for those summertime socials.
New-to-the-market Freed Earth Hard Tea is the perfect way to unwind after outdoor adventures — or just for relaxing in the backyard with friends during those dog days of summer. These hard iced teas are always refreshing, made with triple-distilled vodka and come in three tasty flavours: Black Tea with Lemon, Green Tea with Honey and White Tea with Raspberry.
Freed Earth Hard Tea might just become your favourite drink of the summer. Here's why:
Perfect for Those Post-Adventure Good Times
Summertime is all about making memories and enjoying good times outside with friends. And Freed Earth Hard Tea pairs perfectly with summertime adventures.
Pack Freed Earth Hard Tea with your camping gear or in your backpack, and enjoy an energizing, down-to-earth beverage after an eventful, sun-soaked day. Pop open a can to reward yourself for completing a challenging hike, to refresh after a long day biking on the trails, climbing at the crag or paddling down the river. Or enjoy a can or two back at your campsite as you watch the sunset.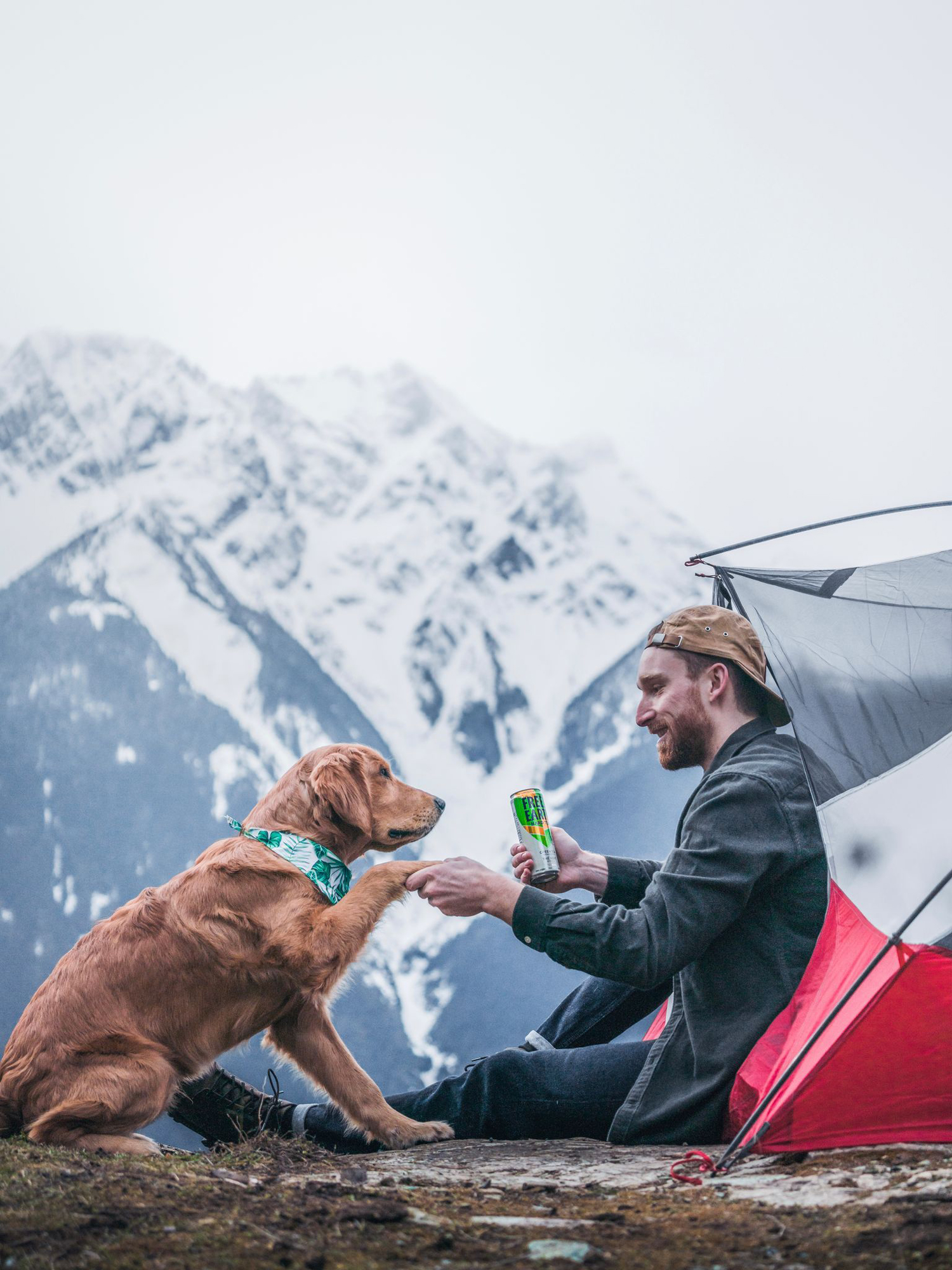 Freed Earth is a Sustainable Drink Option
This is a product you can feel good about purchasing. Freed Earth Hard Tea is inspired by nature and the beauty of the great outdoors, which is why only sustainably sourced brewed tea is used. This choice supports both environmentally friendly agricultural production, as well as socially responsible supply chains.
And it's not just what's inside the can that's sustainable. The environment was top of mind when Freed Earth chose its cardboard box packaging for its cans — it's certified by the Sustainable Forestry Initiative, an organization that advances sustainability and forest conservation.
The Drinks Are Simple, Low in Sugar and Calories
Freed Earth Hard Tea isn't just better for the earth. It's also better for you. Each flavour is crafted to be better tasting, always made with refreshingly simple ingredients. With Freed Earth Hard Tea, you know what you're drinking — you won't find any hard-to-pronounce ingredients or have to Google what's actually in your beverage. Plus, there are no sulfites, and the teas are gluten-free.
 And unlike other hard iced teas on the market, Freed Earth Hard Tea isn't packed with sugar. Each 355ml can has just three grams of sugar and is only 100 calories. But each Freed Earth Hard Tea still packs a punch, promising a big flavour profile: you'll enjoy the drink's authentic brewed tea taste with a carefully balanced sweetness.

There's a Flavour for Everyone
Whether you're looking for a revitalizing beverage that is zippy and tart or prefer one that's fruit-forward, there's a Freed Earth Hard Tea flavour to match your craving. Currently, there are three Freed Earth Hard Tea flavours to choose from. The Black Tea with Lemon subtly balances the sweetness of the tea with the tart lemon; the Green Tea with Honey is a refreshing summer drink with sweet undertones; and the White Tea with Raspberry is a balanced, fruity concoction. Buy a six pack of Black Tea with Lemon or Green Tea with Honey, or opt for the 12-can variety pack so you and your friends can sample all three flavours.
Freed Earth Hard Tea is now available in liquor stores across Canada. For more information, visit freedearthtea.com.
This content was produced for the advertiser by RedPoint Media for commercial purposes. It is not written by and does not necessarily reflect the views of Avenue staff.