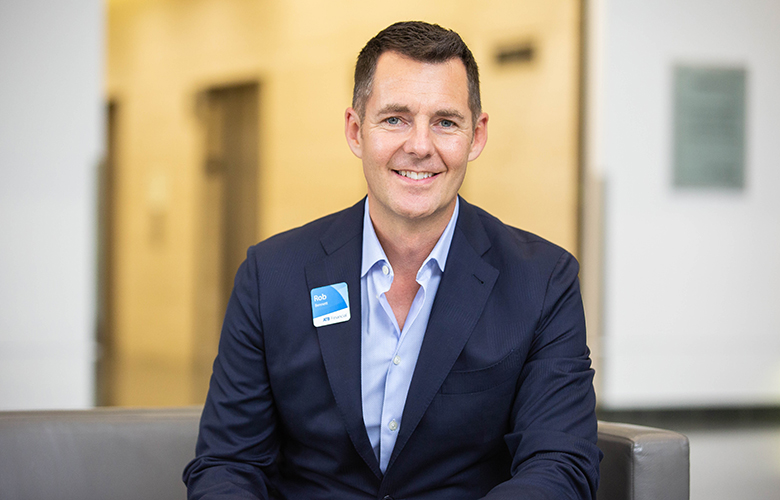 Delivering a strong customer experience, or CX as it's commonly referred to in business, is essential to a company's brand, growth — and even its survival. But in today's digital age, CX strategies that worked in the past are becoming increasingly difficult to execute as businesses strive to create new, (mostly) digital experiences for their customers while upholding core services.
"CX is really the practice of using science to create a relevant experience in a highly-unpredictable environment, and it's becoming more unpredictable every day," says Rob Bennett, Head of CX Transformation at ATB. "You have to dig in and see not only what customers are saying, but what actually impacts their connection to your brand."
Here, Bennett shares five tips for how to craft great CX that will stand the test of time and tech.
Zoom In…
Bennett and his team are constantly listening to ATB's customers for new ideas. Customers provide crucial feedback on the bank's CX via surveys, focus groups, and face-to-face interaction with ATB team members at branches across Alberta.
"It's critically important that our CX really makes our service, our brand, and the value that we deliver highly relevant in our customers' eyes," he says. "And we really can't do this by sitting around a boardroom table."
This "zoom in" approach helps ATB better understand its customers' needs, as well as understanding that customers are expecting a lot more from their banks.
"It's not only about maintaining the basic CX needs of today," he says. "When you really talk to those customers, they're actually a bit frustrated, they are demanding that financial services in Canada evolve."
…and Zoom Out
With a wealth of CX intel from the ground floor, Bennett says his team also looks at emerging trends outside of banking: social media, leisure, politics, foreign economies, wherever capital is flowing.
Bennett says his team recently looked at Twitch (a live-streaming video platform owned by Amazon) and the online gaming industry for ways ATB could incorporate new payment methods across multiple online platforms for its small business customers. Taking these types of insights and placing "small bets" to work best-in-class thinking into your CX strategy is how a business stays relevant, Bennett says.
"You have to take those glimpses of the future and experiment, shrink the cycle time, get to feedback faster, iterate faster, push the next agile cycle, and repeat," he says.
Embrace the Human x Machine Combination
Bennett says ATB's philosophy for creating great CX is to augment it with technology and use the newest tech to empower ATB's team members. Both parts in the Human x Machine, or Human x Technology, equation are important in ATB's approach to innovative CX, he says.
"When most organizations or investors think about automation, they are thinking about fewer people; we aren't looking at it that way at all," he says. "We're on the brink of revolutionizing all of our digital properties, but, just as important, we're on the brink of revolutionizing the role that our team members play to complement that digital experience."
Think End-to-End Automation
When asked exactly what that Human x Machine experience looks like, Bennett is quick to highlight a simple example: changing a customer's address within ATB's systems.
Bennett says the error rate in that modest transaction is higher than it should be, because the branch, credit card company, wealth management company, and investment group can be  on different systems.
ATB chose to build an end-to-end automated process to improve the customer's experience when changing an address, rather than slapping automation on top of an old process, Bennett says.
The result is a completely new experience that uses artificial intelligence to log an address change request by scanning the customer's voice and implementing those changes in all of ATB's systems concurrently. What used to take days or even weeks to fully implement will take seconds.
And that change is just the beginning for using end-to-end automation in ATB's CX strategy. It's mission is to address the 2000+ legacy processes that exist within ATB (and are commonly found within the banking industry).
"We can start applying that end-to-end automation quickly to how we work with our business customers," he says. "Automation is not just technology, automation is a business model."
Be Customer-Obsessed
Technology is only beneficial to CX if you're using it to deliver on your customers' expectations and aspirations. Bennett says before any innovation is considered, ATB's top priority is to design a "customer-obsessed experience."
A recent example of this approach is ATB's new online platform and mobile app for business owners (expected for wide release in spring 2019).
ATB started with a group of a few dozen "pioneers" who explained exactly what they wanted from their business banking experience. Bennett's team also studied these customers as they used ATB's current site, meticulously noting their every frustration and point of friction. ATB's in-house designers then created the first iteration of the site and app from scratch based on this actual customer feedback — an atypical approach, Bennett says.
"It's very different than going out and selecting a vendor from Europe or San Jose and bringing in a group of consultants to plug in that software for us," he says. "We decided to to build something that was based on the needs of real customers in Alberta in real-time."
ATB continues to iterate the capability of the business banking platform using agile methodology, rolling it out to a couple hundred customers earlier this year and then offering the product to more than 1,200 customers in the most recent release — continually refining the customer experience as we acquire more feedback.
"It's not just research, it's actually going through multiple demos, engaging multiple stakeholders, and continuously learning," Bennett says. "Although we built it, it was really built by customers, not by bankers."
---
To learn more about ATB's transformation journey and the projects referenced here, visit atbalphabeta.com. To join our team in delivering best in class CX, apply today at atb.com/careers.
Sponsored by

At ATB Financial, we're on a mission to transform banking.
We're bringing together world-class talent to focus on future-looking solutions that will make banking work for people. Visit ATB alphaBeta to learn more about ATB's innovation and transformation journey.
This content was produced in partnership with the advertiser by RedPoint Media for commercial purposes.