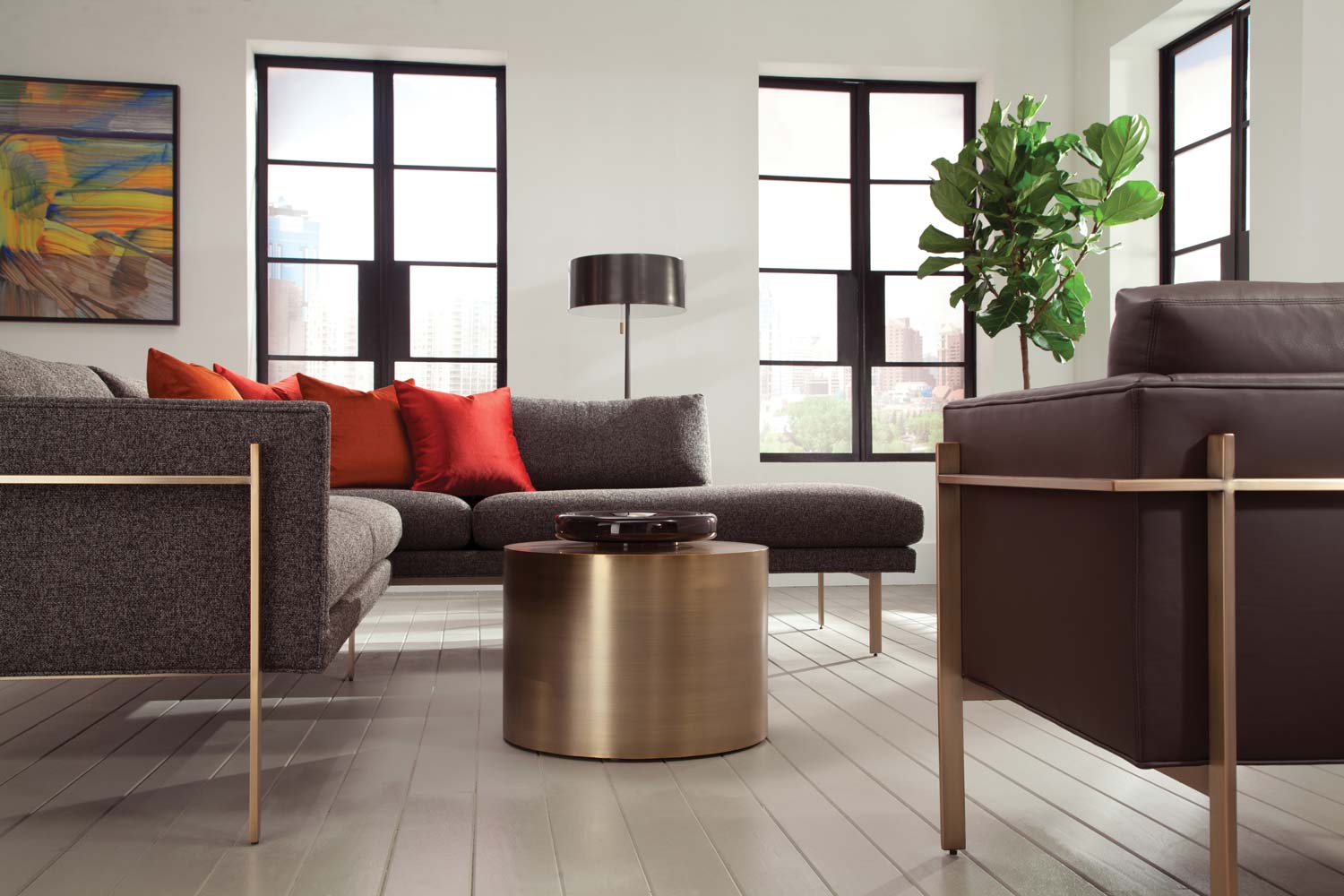 On a blizzardy night in February of 2008, Domaine opened its doors. Despite the weather, Calgarians in big puffy jackets and slushy boots came out to support the new business venture owned by the Sissons family. The Sissons are known for bringing luxury furniture brands to the city, and the new store was no exception.
Now, 12 years later, Domaine's innovative and experienced team has fostered a remarkable following of interior designers and clients alike. Domaine's showroom is a destination for the savvy shopper and offers a thoughtfully curated mix of soft modern, transitional and contemporary products, and its skilled team of interior designers help to make furniture shopping inspiring, even fun!
Throughout the year, Domaine offers special savings on various collections. At this time of year, as we hunker down and prepare for the Calgary winter, it means spending more time indoors, and our upholstered pieces work overtime. Whether you're snuggling up on the couch for a Netflix binge or curling into a recliner to read the newest Margaret Atwood book, Domaine has the right piece for you.
Throughout October, Domaine invites you in to learn more about the quality upholstery brands it offers. Click here for details on the current promotion.
 5 Tips to Find the Perfect Seat
Consider these tips when you're shopping for your next upholstery piece:
Comfort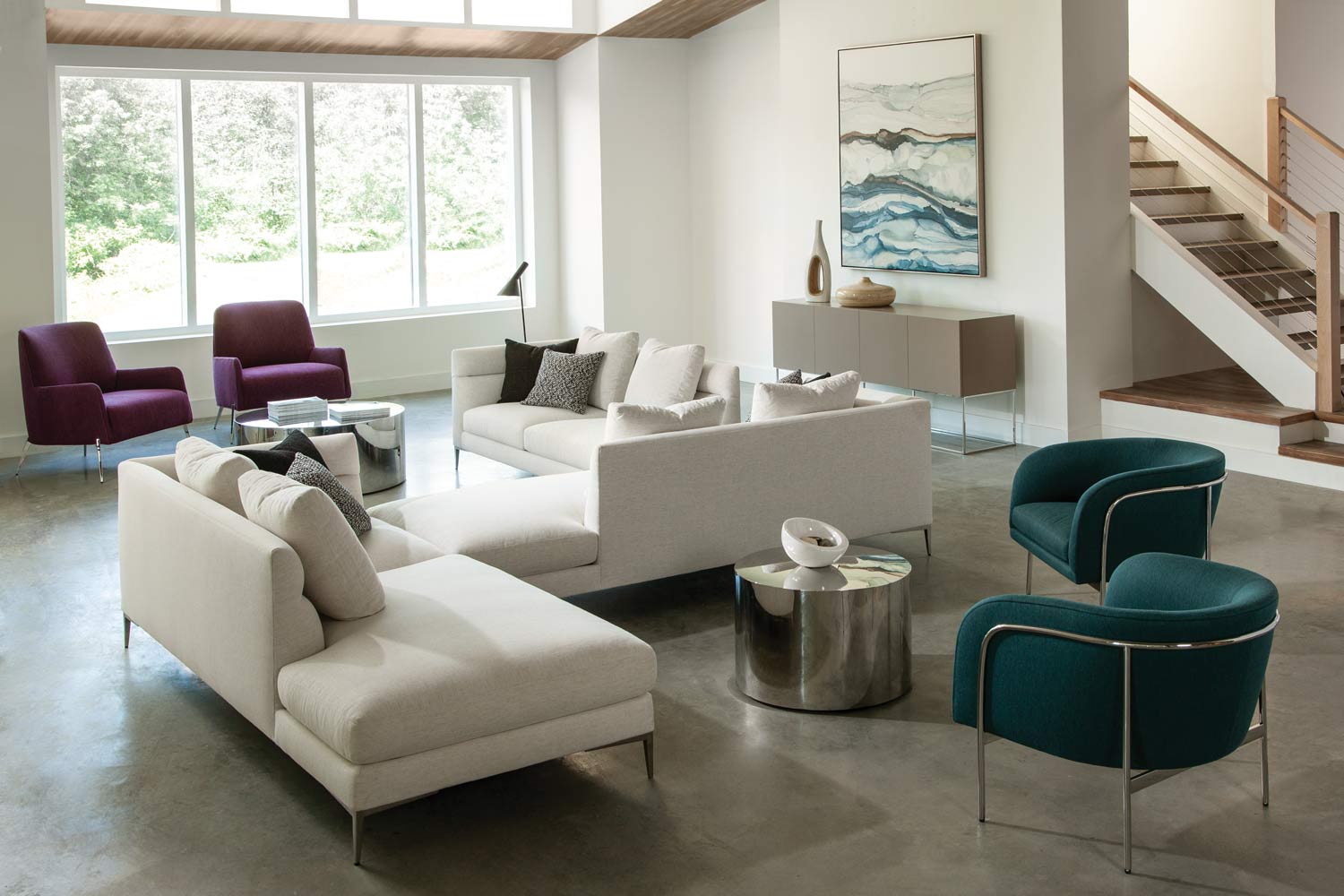 Goldilocks once said, "This chair is too soft, this chair is too hard, but this one is just right." It is important when designing a seating space to incorporate varying levels of comfort in upholstery, so everyone has a spot to sit that is "just right." As families gather to celebrate the holidays, Domaine recommends combining softer seating with perch spots and firmer, supportive lounge opportunities. This variety provides seating comfort for all generations. Domaine offers a wide range of cushion options to achieve that sweet spot.
Swivel!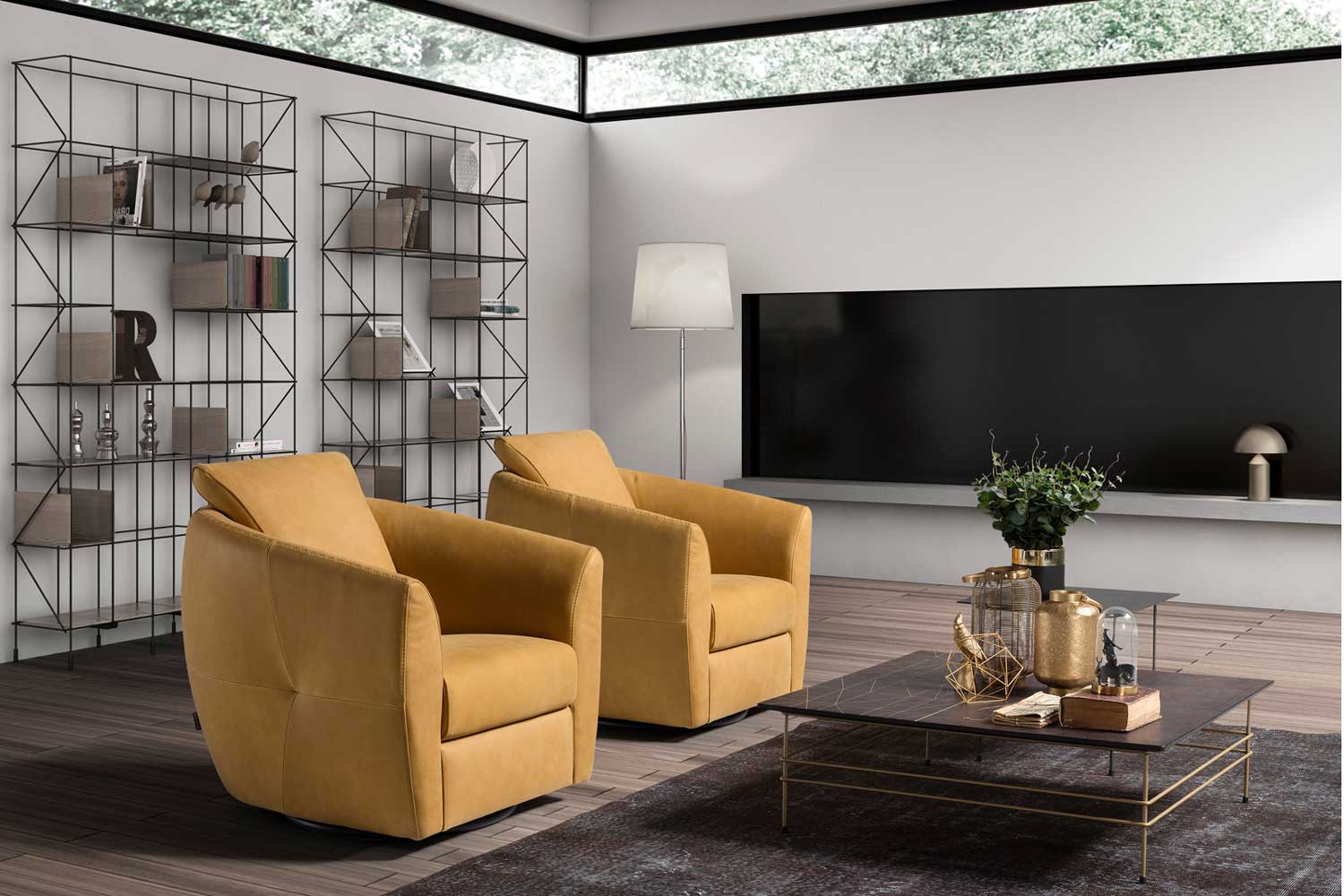 The team at Domaine is a big fan of swivel chairs, and you'll find many in the showroom. They are perfect for entertaining. Imagine swivelling back and forth freely as you chat with your guests. You can easily steer your seat towards a private conversation and then turn back to the fireplace. Swivel chairs provide movability and function and there is something calming and casual about a chair that moves.
Accent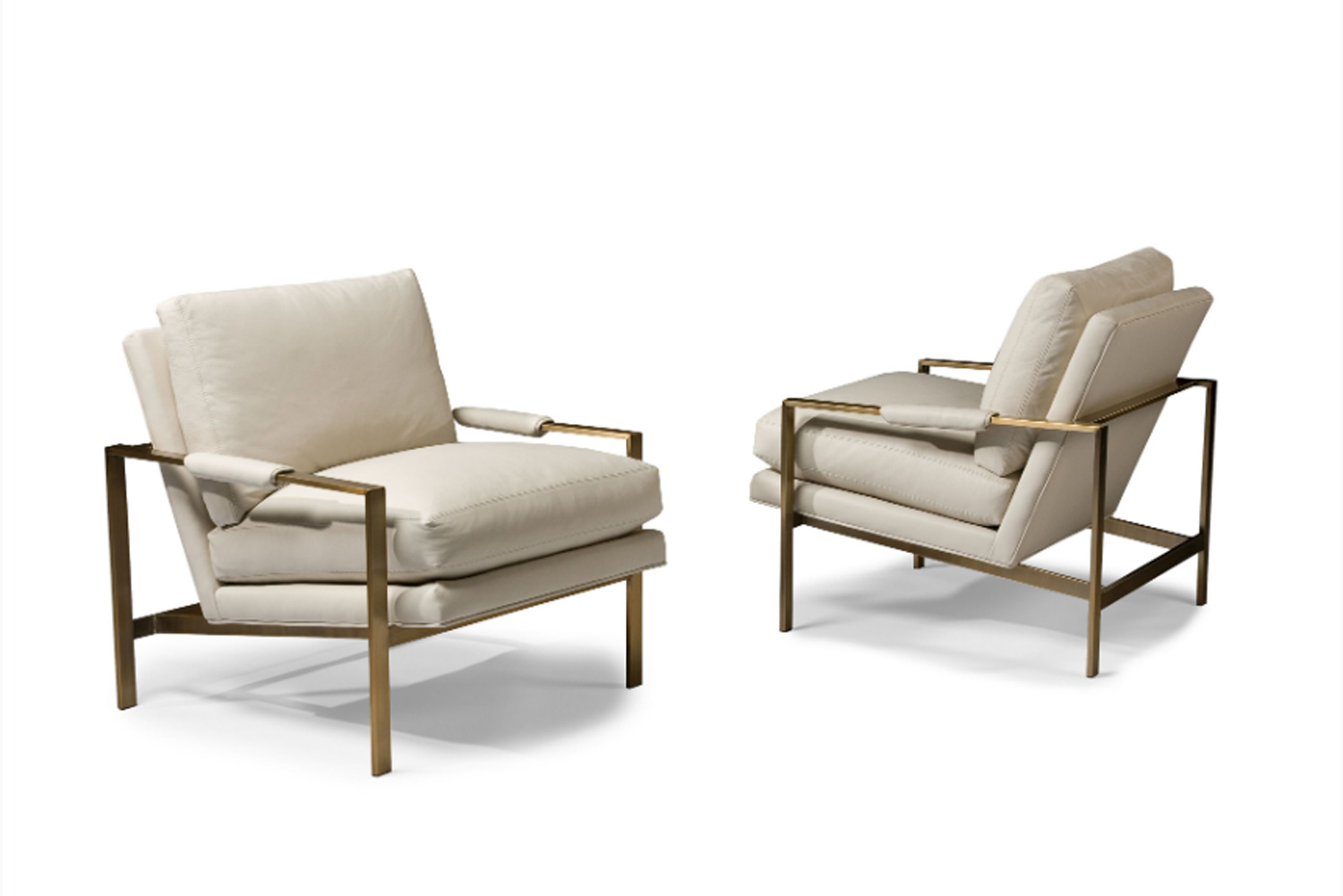 An accent piece is like a tie that completes a suit. The same is true when mixing shape, mass and form with upholstery pieces. Sofas and lounge chairs that have a more visual fullness pair beautifully with contrasting accent chairs. Accent chairs with beautifully sculpted frames made from carved wood or metal or something in a vibrant fabric can tie a space together while also packing in lots of visual interest.
Recline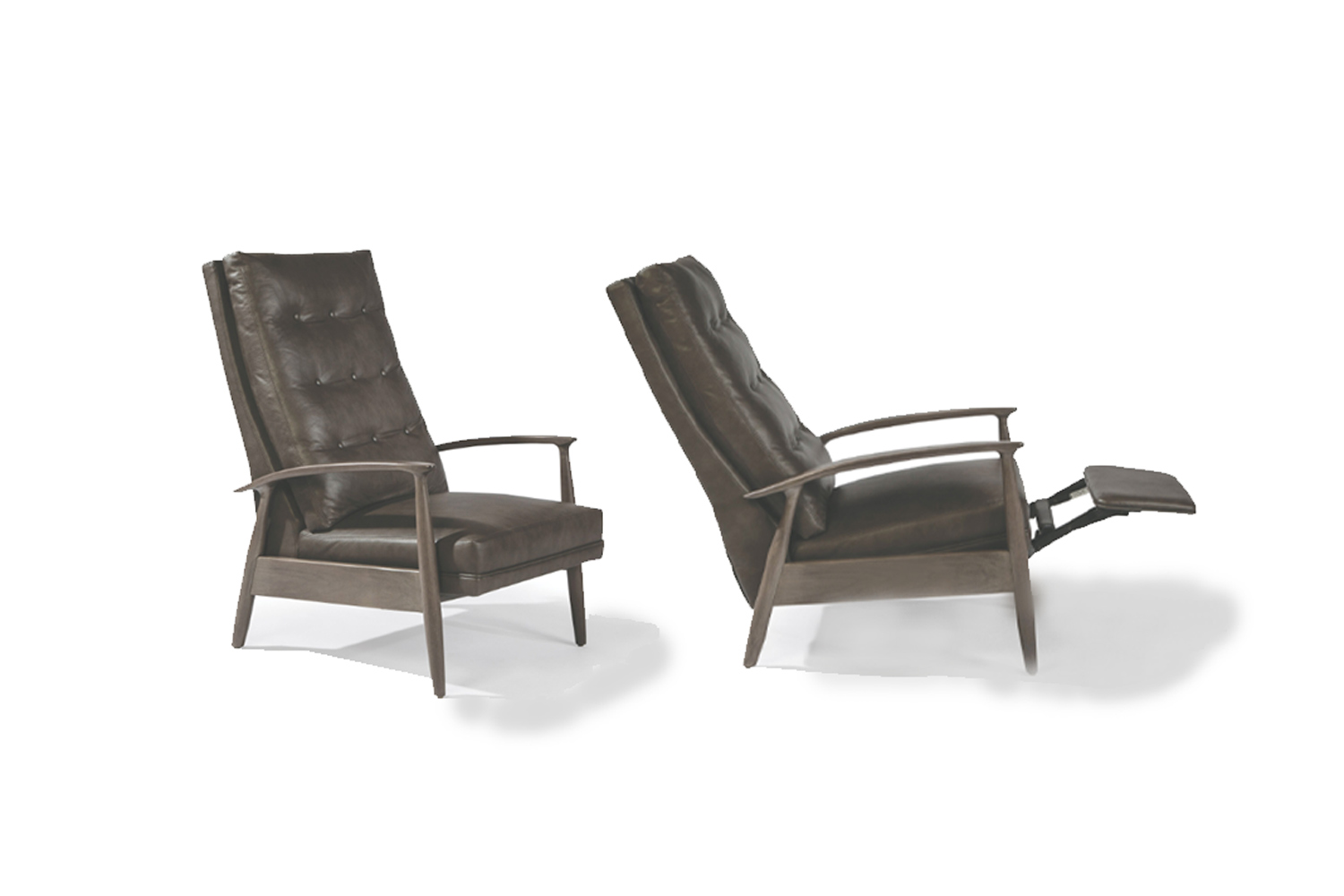 If your dream is a recliner to kick back in but don't want to sacrifice good looks, there is hope! Unlike their bulky, oversized counterparts, Domaine's recliners are celebrated for being pleasing to the eye and the tushy! They are discrete in design and don't look like traditional recliners. With the array of modern styles available, it is easy to incorporate them seamlessly with other upholstery pieces.
Performance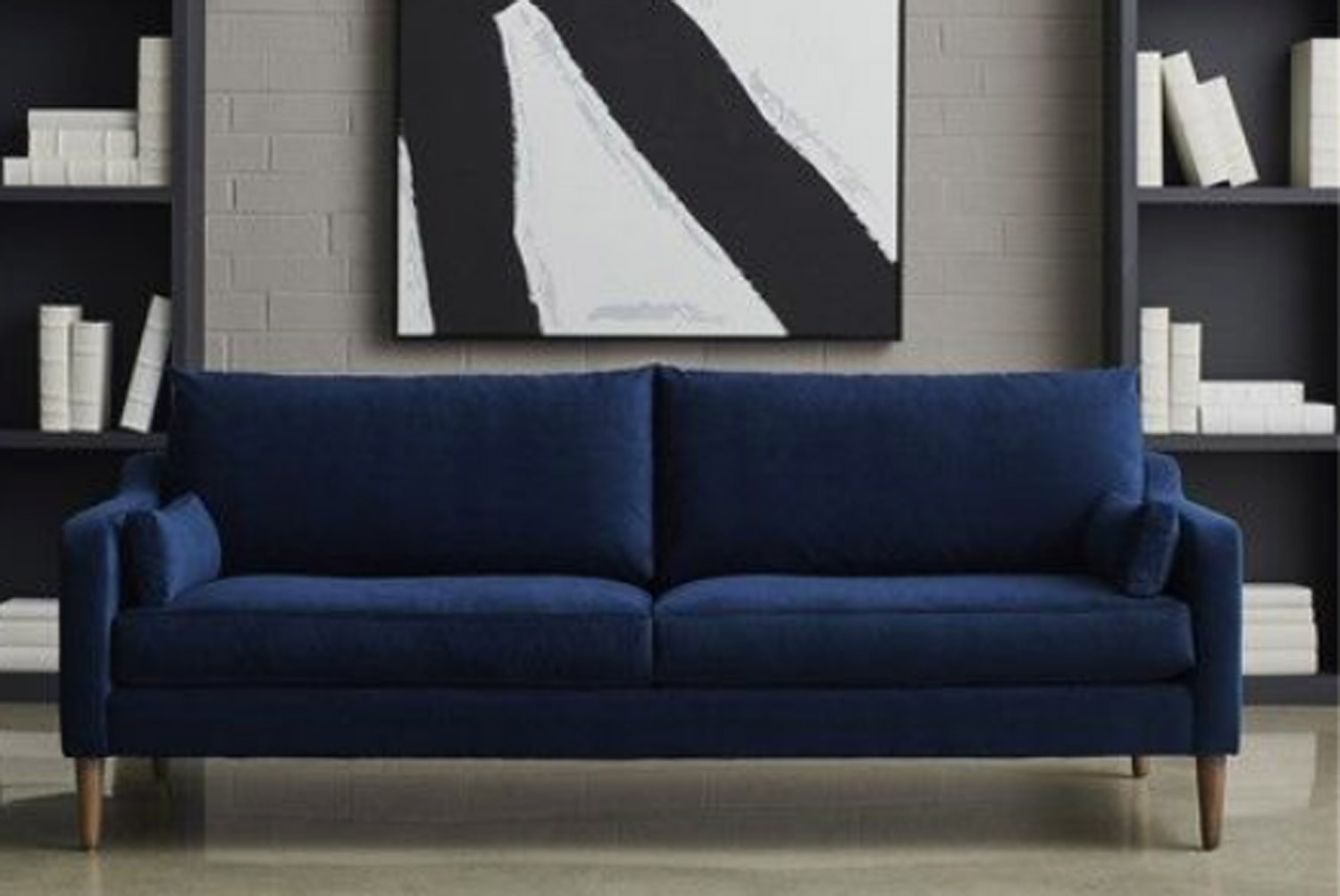 Domaine knows Calgarians expect a lot from their upholstered furniture, so its interior designers aim to understand how spaces are lived in. Is there a drooling dog? A busy baby? A house full of five rambunctious boys? Once Domaine's interior designers know more about the inhabitants, they can thoughtfully select the right the fabric or leather or vinyl for the upholstery so it will last.
---
Domaine Furnishings & Design
#8-7130 Fisher Rd SE
403-301-2339
Monday – Friday: 9:00 am – 5:00 pm
Saturday:  9:30 am – 5:00 pm
Closed Sundays & Holidays
domainefurnishings.com
This content was supplied by the advertiser for commercial purposes. It is not written by and does not necessarily reflect the views of Avenue staff.