The CORE's stunning décor, including its unforgettable annual 49-foot Christmas tree, is only one of the reasons why it's the perfect place for an afternoon of gift buying. The CORE boasts several shopping conveniences including more than 140 stores, heated underground parking (which is free after 3 p.m. and on weekends*), an expansive food court, Devonian Gardens (the play area is closed but garden is open) and extensive health and safety precautions in place. Plus, with so many offices still working from home, downtown shopping is a quiet reprieve from the hustle and bustle of other malls in the city.
Here are 5 more reasons to shop the CORE this holiday season:
1. Heritage Park Holiday Pop-Up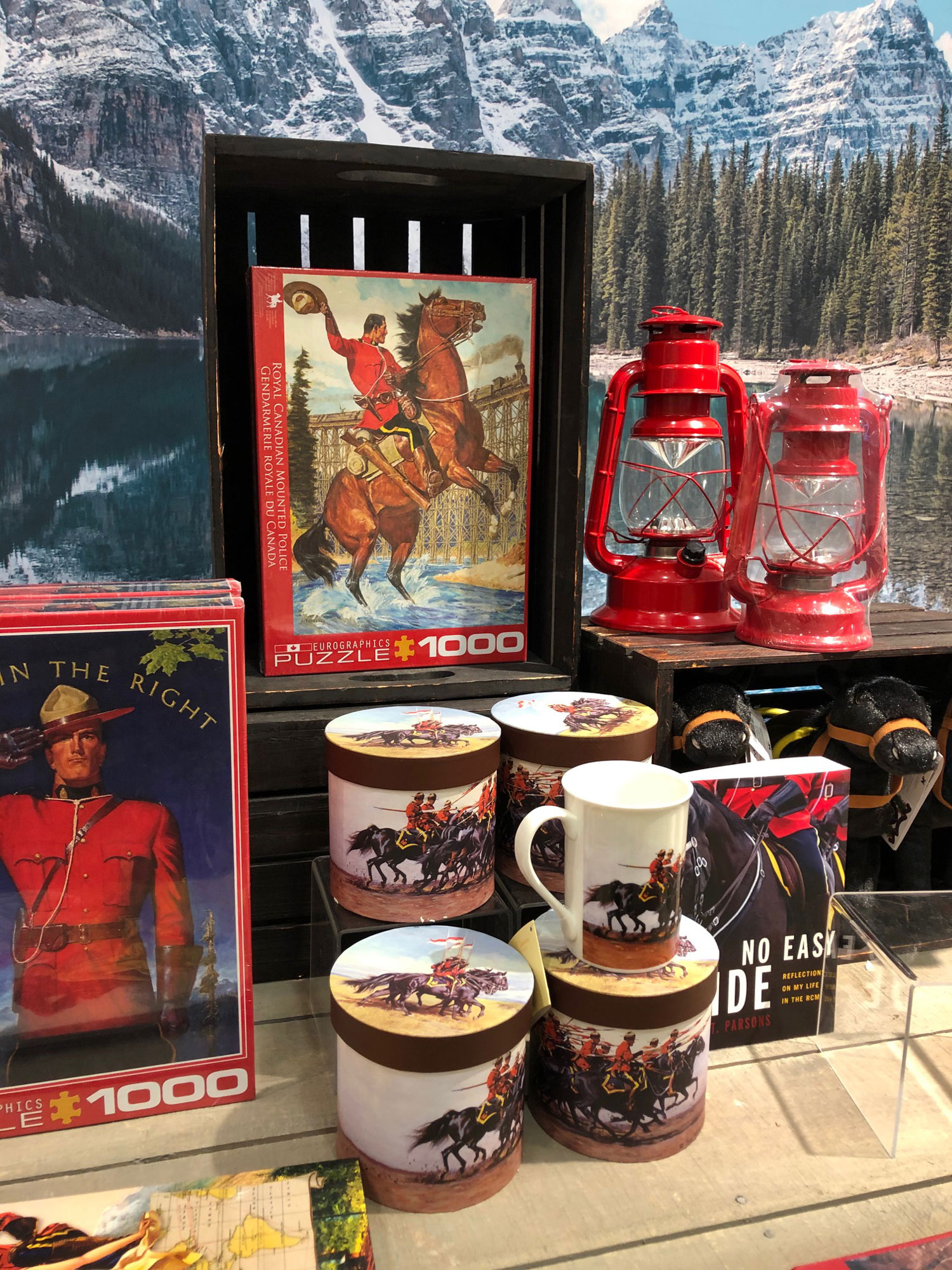 This season, the CORE has partnered with Heritage Park to offer a unique holiday pop-up shop located on level 2 (next to Browns shoes.) The pop-up, named the Heritage Park Mercantile, features an array of products straight from the shops in the village. Here you'll find old fashioned toys and candy, home décor items, model cars and trains, vintage style books and more. Staff in the store are also dressed in historical uniforms.
Shopper's Bonus: Starting December 4, when you purchase a $100 CORE gift card, you'll receive a pair of tickets to Heritage Park's Once Upon a Christmas (while supplies last).
2. Instagram-Worthy Displays
Located on the CORE's second level is a nostalgic 1959 turquoise GMC truck stacked with a mountain of presents surrounded by glistening Christmas trees and an adorable snowman, making for the perfect holiday photo backdrop.
The CORE's iconic 49 ft. Christmas tree is a holiday must-see. Its height spans three levels and extends to the food court on the 4th floor. Decorated with gold and red balls and thousands of twinkling lights, the tree truly sets the tone for the season.
As you make your way through the CORE, you'll notice retro holiday movies projected onto store windows, provided by The Globe Cinema. Stop and take a minute to enjoy holiday favourites like the original Miracle on 34th Street, A Christmas Story and It's A Wonderful Life.

3. Magic of Christmas Donation Drop
While the CORE couldn't host this year's Christmas tree campaign, it remains committed to supporting local charity The Magic of Christmas. This year, more than ever, donations will help ensure a wonderful Christmas for Calgary families. Check out The Magic of Christmas wish list for donation inspiration. Donations can be left at the drop off located at the Heritage Park pop-up.
The CORE has also partnered with Avenue magazine to raise monetary funds for the charity. For every annual subscription purchased through the holiday season, Avenue magazine will donate $5, and the CORE will match donations up to the first 50 subscriptions.
Find The Magic of Christmas Wish List here.
4. Perfectly Crafted Gift Guide
To make holiday shopping easy, the CORE has curated a holiday gift guide for everyone on your list. For easy navigation, items are in categories like "Gifts Supporting Local," "Gifts for the Homebody," and "Gifts to Spoil Someone," to name a few.
5. Santa!
Santa visits look a little different this year. While there won't be an opportunity for a private conversation with the man in red at the CORE, he'll be waving and greeting shoppers with a jolly "ho-ho-ho" from the back of the CORE's holiday truck starting November 27 on Fridays, Saturdays and Sundays until December 20, 2020. There will be no photographer on-site, but you're welcome to take photos with Santa in the background, so be sure to bring your phone or camera. Reservations are not required, and there is no charge to see Santa.
On November 28 and 29, snap a shot with Santa and post it to Instagram using the hashtag #FindChristmasDowntown and your photo will automatically print out on the Fotohub printer at no charge. Thank you Fotohub for sponsoring the CORE's 2020 Santa display!
To learn more about what's happening at the CORE, gift card promotions, special offers and holiday hours, visit www.coreshopping.ca
* Free for the first three hours. $2 flat rate applies thereafter. Stay tuned for holiday parking promotions.
This content was supplied by the advertiser for commercial purposes. It is not written by and does not necessarily reflect the views of Avenue staff.