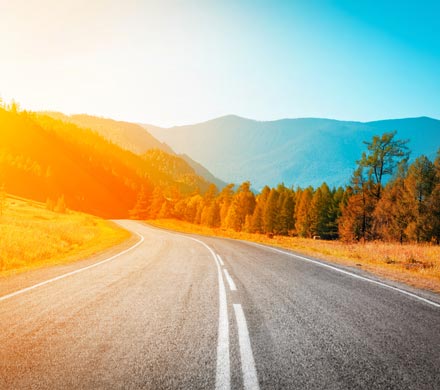 Everyone has heard of TripIt and Airbnb, but there are many other apps that can make your vacation just as relaxing to plan as it is to experience. And if you're embarking on an overnight or weekend adventure, having a clear itinerary is crucial for maximizing your vacation time. Escape the stresses of trip planning with our favourite six apps and ensure this vacation is exactly that – a vacation.
1. PackPoint (Android, iOS, Free)
Everyone stresses over forgetting to pack something; now, you don't have to. PackPoint creates customized lists for your vacation based on everything from the weather, to the length of your stay, to the activities you'll be participating in. You can then edit the list to accommodate your unique travel requirements. Easily share your PackPoint lists with fellow travelers to make sure everyone has what they need for your mini-adventure.
2. TripAdvisor (Android, iOS, Windows, Free)
Any travel planning list is incomplete without TripAdvisor. It's recognized as one of the web's largest repositories of hotel and location reviews, ratings and other information. When deciding where to stay or go, be sure to check TripAdvisor to see what other travelers are saying about a hotel or destination. It could mean the difference between a so-so trip and an unforgettable travel experience.
Take the road less travelled by planning your trip with Roadtrippers, a popular American app that has expanded to Canada. With the same app, you can plan your course, book hotels, estimate your fuel costs, and navigate on the day-of. According to their site, "you're always 5 minutes away from something awesome!"
4. GasBuddy (Android, iOS, BB, Windows, Free)
Road tripping can be expensive, but you can balance your budget by driving with fuel-efficiency in mind and making sure you pay the best price for gas whenever possible. GasBuddy makes this easy by providing you with updated gas prices from stations along your route. Now, you can spend your money on what really matters.
When you're planning a getaway, you might be more concerned with where you're going than what you're going to see along your route. That's where Along The Way comes in handy. It searches your entire route for restaurants, sights, recreation and more. It also lets you know when things are open so that you don't trek off course only to find yourself locked out!
6. Field Trip (Android, iOS, Free)
Originally brought to you by the creators of Pokmon GO, Field Trip runs in the background of your phone. Using GPS technology, it will notify you whenever you get close to something interesting. That can mean a great restaurant, outdoor art, historic places, you name it. Switch it on when you're exploring a new trail, town or tourist attraction. The content is user-generated, so you can be sure you're getting the local perspective on everything you see. 
This content was supplied by the advertiser for commercial purposes. It is not written by and does not necessarily reflect the views of Avenue staff.