It all began in a tiny Toronto bar in 2011, where friends Daveed Goldman and Nobu Adilman (aka "DaBu"), wanted to fuse their passions for music and community, while having as much fun as possible. As a result, Choir! Choir! Choir! was born — a weekly gathering where anyone and everyone is invited, no matter their singing ability, to drop in, grab a lyric sheet at the door and learn an infectious hit over drinks with a group of friends (or at the very least, soon-to-be friends). At a Choir! Choir! Choir! show, the audience is the choir – aka, the stars of their own pop star dreams.
On Oct. 7, Choir! Choir! Choir! is coming to Calgary with a presentation of MAMMA MIA: An Epic ABBA Sing-Along! Taking over the Jack Singer Concert Hall at Arts Commons, the largest performing arts centre in Western Canada in the heart of downtown Calgary, the show could see a choir that fills the entire concert hall with nearly 2,000 singers.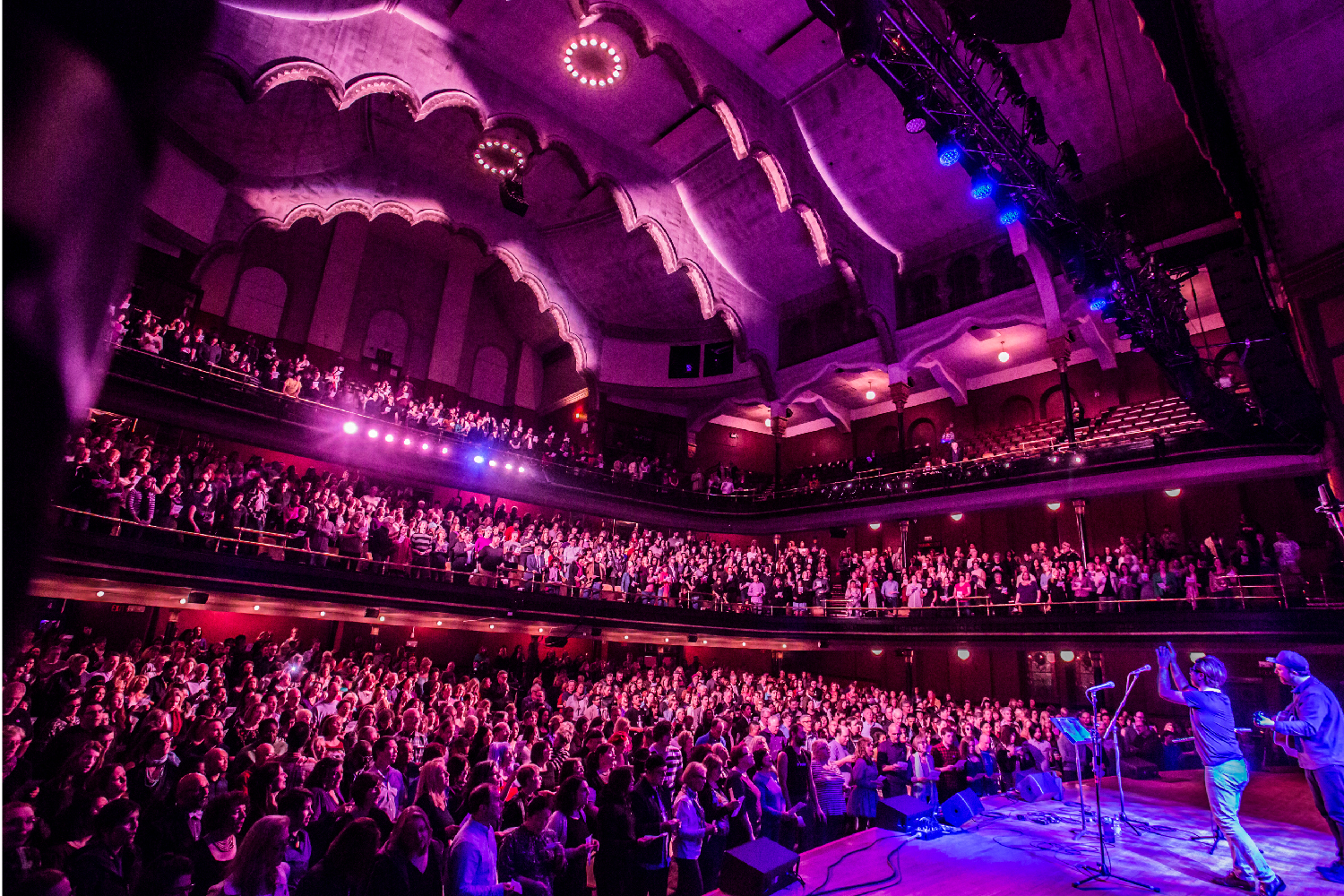 The return of the dynamic duo of Goldman and Adilman to Calgary could not be better timed. After the past three years, the idea of hundreds or even thousands of singers coming together in person is not only fun and exciting, but healing.
"Rub your stomach, lay off the cheese and repeat to yourself in a quiet voice, 'I'm going to have the best night ever,'" says Adilman and Goldman as advice to anyone interested in joining Choir! Choir! Choir!'s ABBA-themed show. True to form, DaBu will lead at least two of ABBA's crowd-pleasing hits, and there could be some surprising sonic detours along the way.
Choir! Choir! Choir!'s signature formula of singing, comedy and community-building has become a global cultural movement — DaBu have played Carnegie Hall, Radio City Music Hall, Massey Hall and the Polaris Music Prize Gala, alongside names like David Byrne, Patti Smith, Rick Astley and Tegan and Sara. Their videos have racked up millions of views around the world. They were going to make their hotly anticipated, sold-out debut in Europe and the UK, but the pandemic cancelled those tours. Nevertheless, an online sing-along in March 2020 drew more than 9,000 singers and over 150,000 views from Australia, Germany, Hong Kong, Hawaii, the Yukon and beyond. Now, they're back on tour with their acclaimed live show.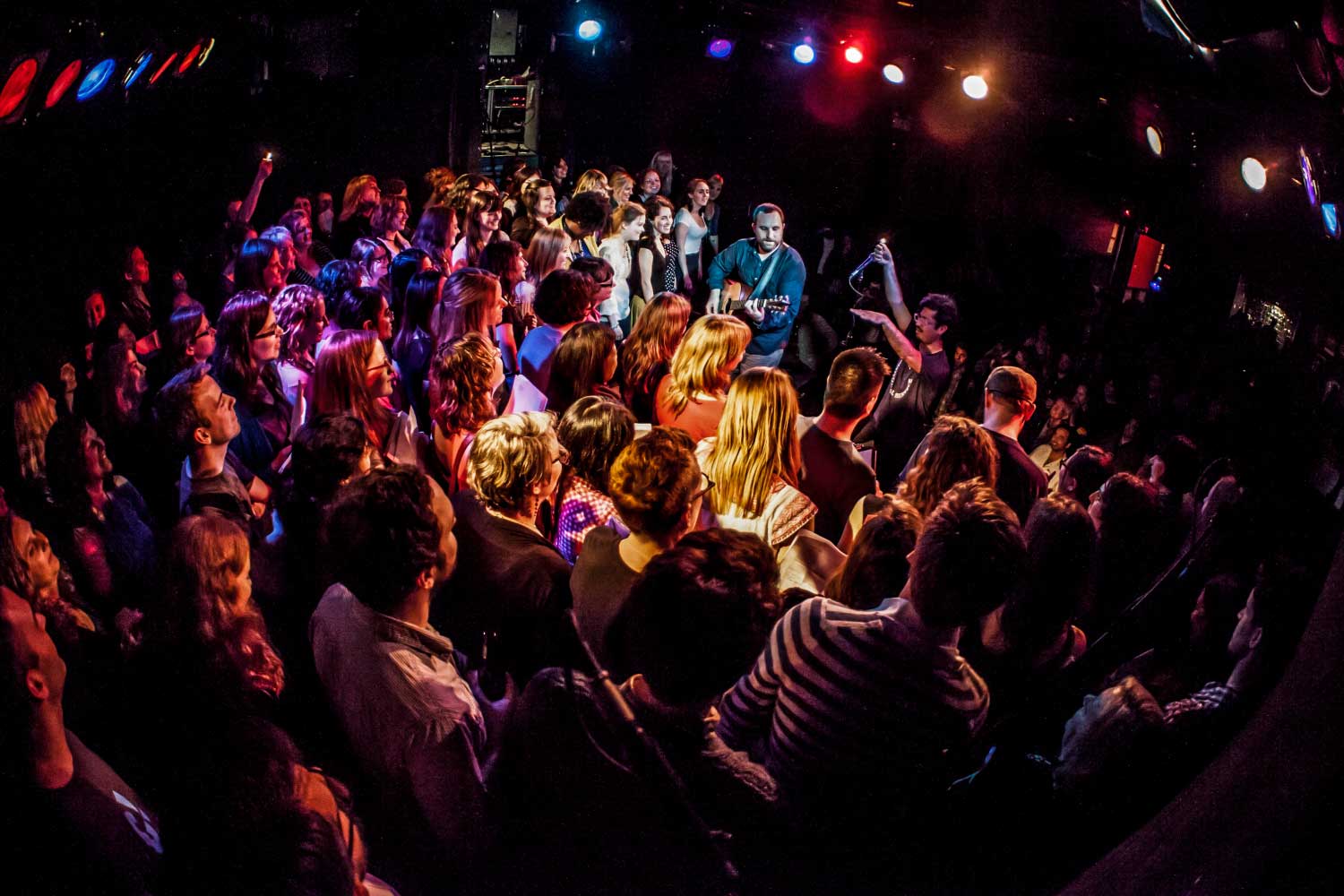 If you don't think a concert hall can feel as intimate and cozy as your favourite pub, this is the show you can't miss. Tickets are only $39, and that price gets you as close to the action as possible. Wear whatever, bring whoever — there's no barrier or singing ability to enter. All you need is an open heart, a fun attitude and a healthy lung capacity to make sure the Jack Singer lives up to its name and really sings.
For tickets to Arts Commons Presents and Choir! Choir! Choir!'s presentation of MAMMA MIA: An Epic ABBA Sing-Along!, visit artscommons.ca/choir.
This content was supplied by the advertiser for commercial purposes. It is not written by and does not necessarily reflect the views of Avenue staff.