We're four weeks into 2023 already. If your New Year's resolution involves getting out more, finding new ways to participate in the city, or simply discovering more ways to enjoy all Calgary has to offer, here's one simple way to make it easy to stick to that resolution. Become an Avenue A-List member. 
"At Avenue, we love Calgary and we love celebrating the things that make this city great, from restaurants and arts organizations, to the incredible people who inspire us every day. This membership is a way to access the city that we know and love, and to join forces with us as we continue to engage with and enjoy this incredible city," says Shelley Arnusch, Avenue's editor-in-chief.
In other words, this brand-new membership is for anyone who really loves Calgary and Avenue. Here's all that the membership offers. 
What being on the A-List gets you 
A meet-up with friends for brunch in your favourite 'hood or an evening drink downtown? A cross-country ski day in the city or out in the mountains? A stroll along the Bow River pathways or in Fish Creek Provincial Park? It's nice to have options, and that's why we're offering two membership levels. You can choose to become an Avenue A-List member or an Avenue A-List+ member.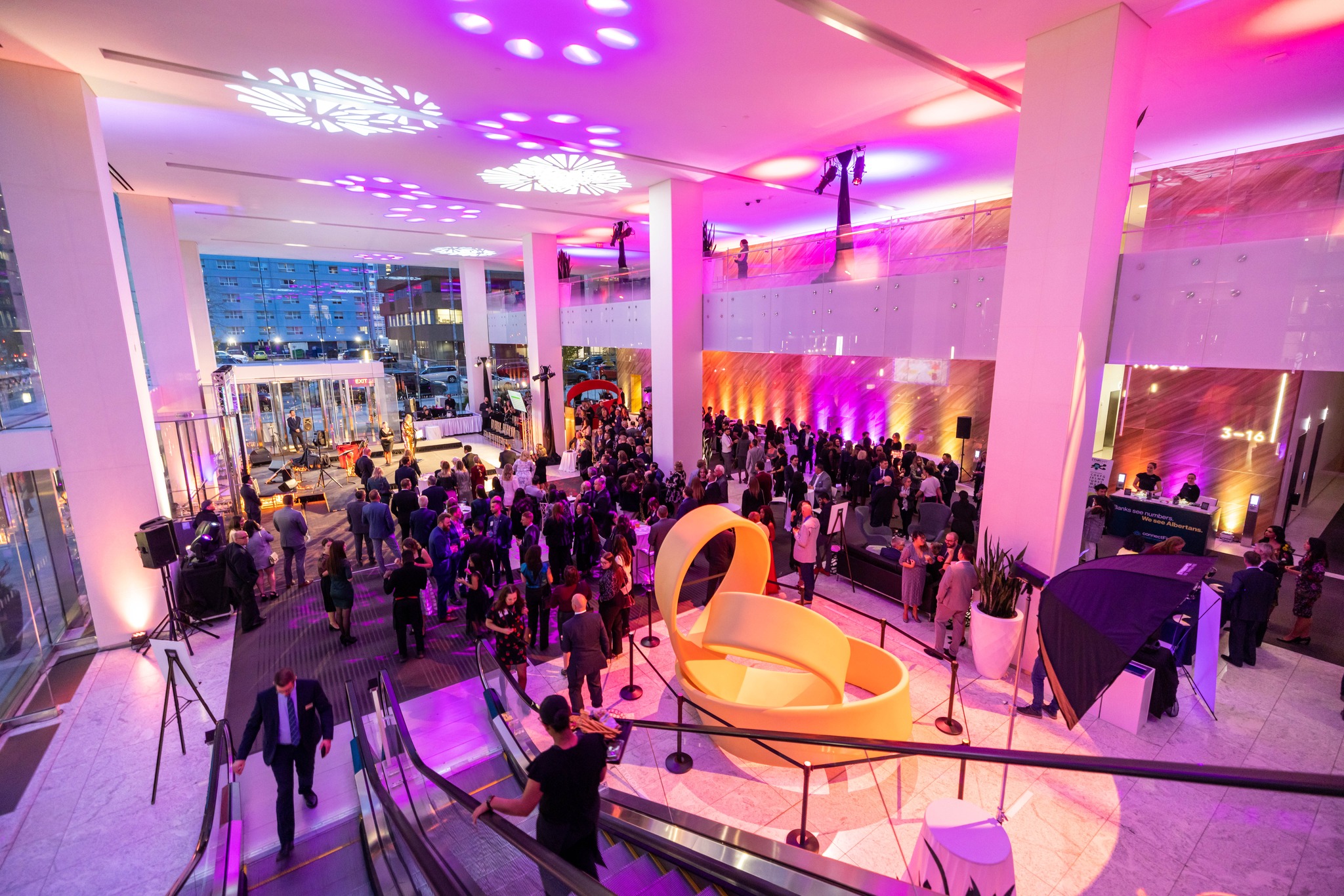 As an A-List+ member, you really love the city and all the people helping make it as distinctive, innovative and creative as it is. You want to connect with all Calgary's movers and shakers — A-List+ members receive a free ticket to each Avenue event, including our prestigious Top 40 event, the must-attend Best Restaurants Tasting Experience, the thought-provoking Avenue Innovation event, and more. 
Avenue A-List members might not have time to come to all of our events — there is a lot to do in our great city, after all — so you receive 15% off tickets to each Avenue event.
Regardless of the membership level, it's easy for all members to bring along guests to Avenue events, as all members receive 10% off additional event tickets. Additionally, you'll get to continuously rekindle your love for Calgary with subscriptions to both Avenue magazine and Made in Alberta Awards Annual, as well as early-bird access to both Avenue and partner events.
Be part of the Avenue team
Being an Avenue A-List or A-List + member also provides the chance to be part of the Avenue team. All members get a seat on our "editorial board," meaning they get to give feedback, have a direct line to the editors, and are invited to the annual editorial board event. This exclusive event is only open to members. 
"This allows us to engage with members who have a strong and growing connection to Avenue," says Arnusch. ""We're so excited to launch this amazing program."
A deal that can't be beat
Sure, you can't put a price on love. But this membership is an incredible deal that can't be beat. An annual A-List membership costs $75 for one year or $45 for six months. An A-List+ membership costs just $250 for a year, or $175 for a six-month period. 
Put another way for you city-lovers, an annual A-List+ membership works out to less than $20 a month. That's like two beer flights and a bar snack, or cover charge to see one live music event at your favourite bar, or two fancy breakfast sandwiches. 
Basically, it doesn't cost a lot — but you get a whole lot out of it. 
For more information on the new Avenue A-List and Avenue A-List+ membership, or to purchase a membership, visit avenuecalgary.com/shop.
This content was produced in partnership with the advertiser by RedPoint Media for commercial purposes.