Do you remember how to play? Some days there were hours of running around outside, inventing worlds and games by yourself or with friends. Other days, you might have been focused on the little things, creating miniature realms in a corner of the house. Either way, you know how vital play is for a child's development, creativity, learning and general well-being.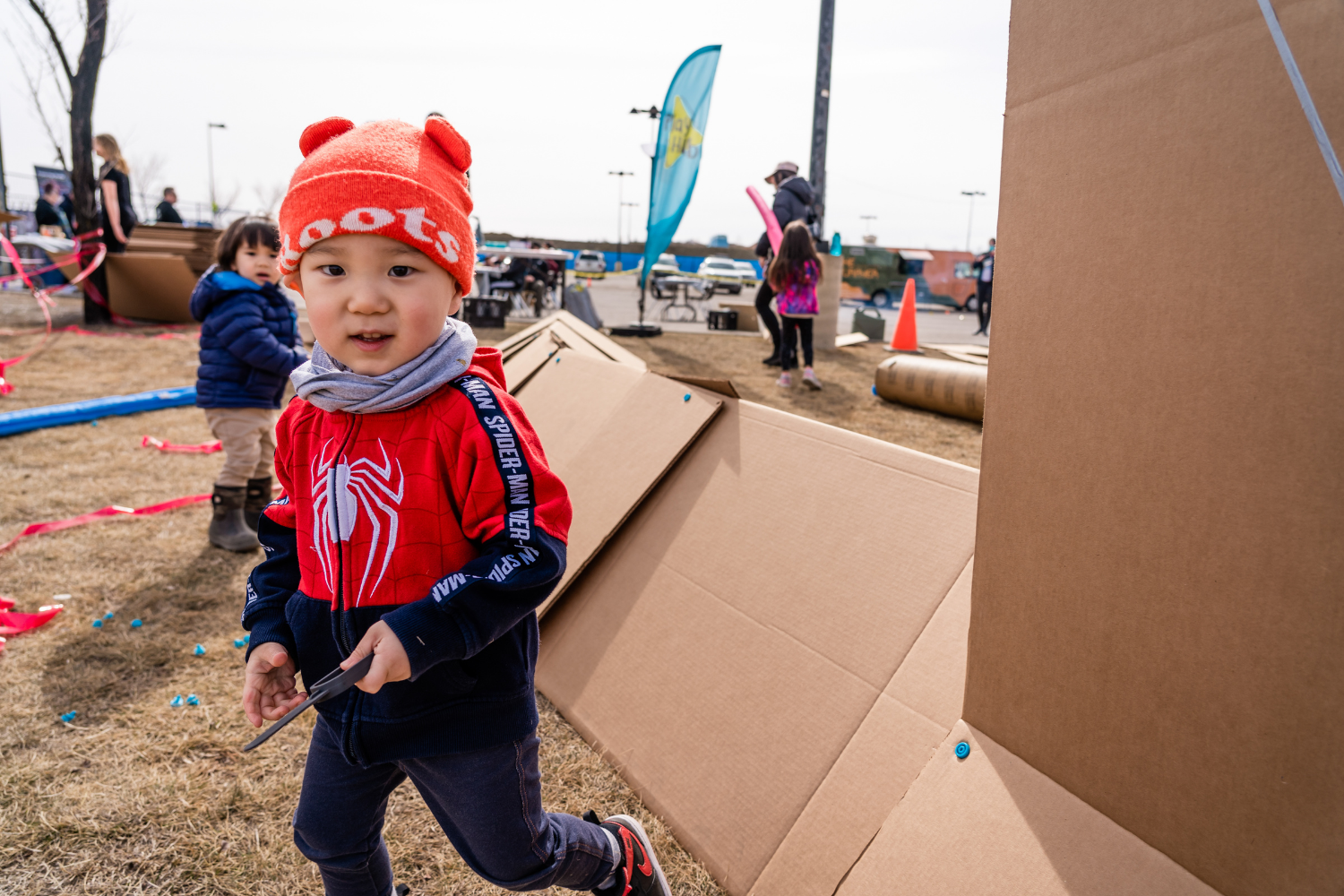 These pop-up Play Hubs are community gathering spaces filled with loose parts, like tape and tarps, buckets and bolts, and staffed by Play Ambassadors. Without structure or instructions, these items (paired with imagination) let kids make absolutely anything—including memories, mistakes and magical moments. It's a free place designed for kids to learn to play in exciting new ways, allowing them to take little risks, engage their creativity and build a sense of belonging. With the freedom to be imaginative and challenge themselves, kids become more resilient, active and creative.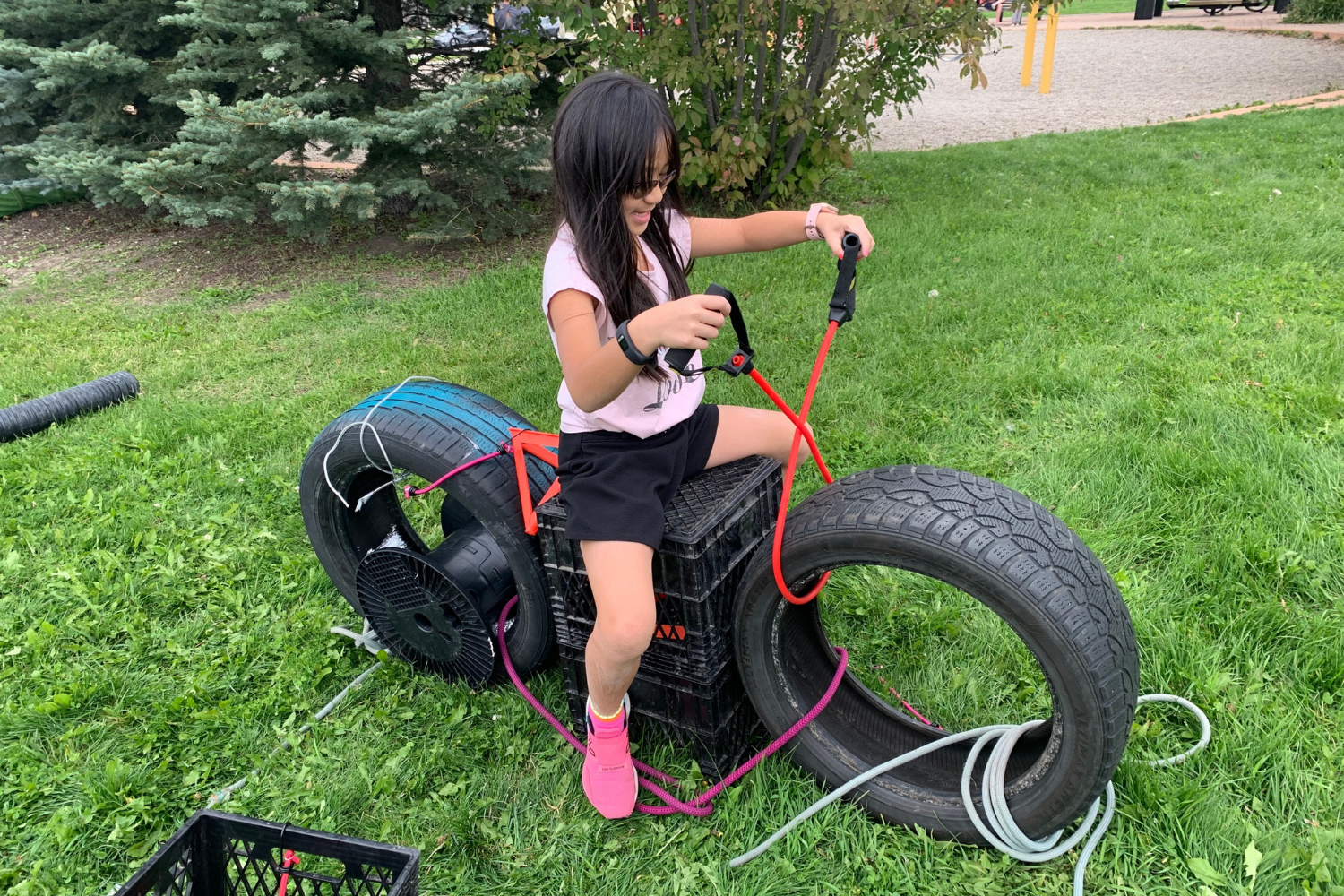 Kids (of all ages!) will enjoy visiting these Play Hubs. Be sure to dress for the weather and wear clothes that can get a little dirty, so kids can fully engage themselves in whatever they dream up. For the safety of visiting families and the Play Ambassadors, the Play Hubs will not operate in extreme weather.
We have several hubs in North Central Calgary – Panorama, Beddington, Huntington, Hidden Valley, and Coventry. Check out the schedule to find out where and when you can find the Play Hubs.
The VIVO Play Project also allows you to bring the play home with FREE Play Kit Rentals. These kits are packed full of items designed to spark imagination and encourage kids to play in any way and in any place they like (in fact, we also created a Play Map for North Central Calgary). Explore the community and explore imagination: there are no rules on how to play.
No matter the age, we all need to embrace the value of play in our lives. Let your imagination loose and discover amazing new worlds — in your own backyard!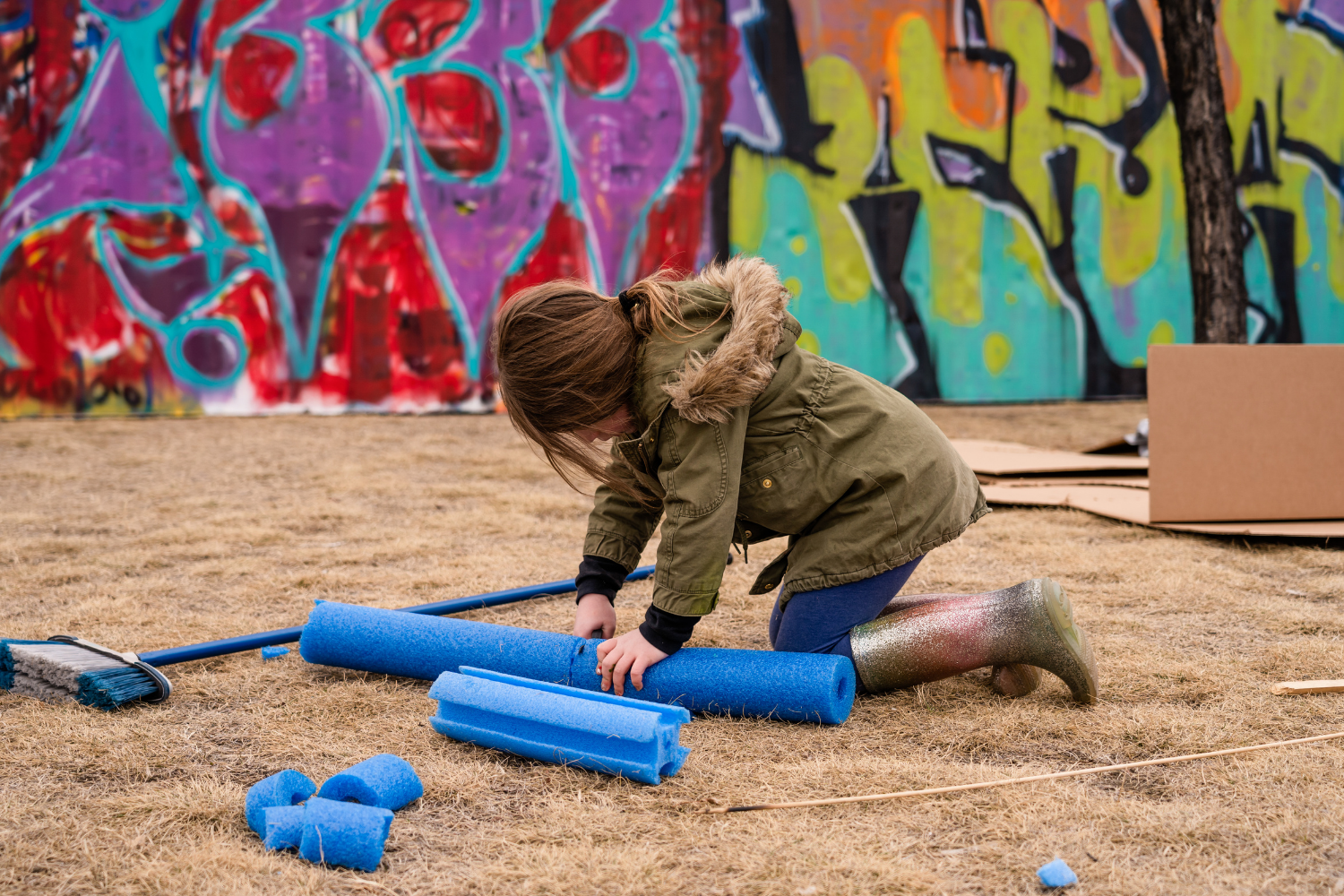 VIVO is a charity on a mission to raise healthier generations. One of these initiatives is the VIVO Play Project! The VIVO Play Project is committed to promoting play in the kids and communities of North Central Calgary. They focus on Loose Parts Play; by combining every day, ordinary items with a child's imagination, extraordinary play experiences develop. The project offers FREE experiences at Play Hubs this spring and summer to help kids and families get outside, get moving through unstructured play and get connected.
This content was supplied by the advertiser for commercial purposes. It is not written by and does not necessarily reflect the views of Avenue staff.