MAUD Medical is a women's health clinic in Calgary, Canada. Our purpose is to embolden individuals through the exploration of body and biology, and our goal is to advance vaginal health and education for all. We believe that individuality creates power, and we are all made perfect as we are. We offer evidence-based medical support to everyone for all issues related to the vagina. Our services include support through routine vaginal examinations, your first period, perimenopause, menopause, sexual function, sexual wellness, pelvic health and incontinence.
At Maud Medical, one of our core missions is fostering community by bringing people together to help support and educate one another. Maud Medical Clinic was created to start conversations and help bring attention to the unique and stigmatized issues that affect people with vaginas. We strive to be a pillar of strength, encouraging all women to speak up about their bodies and personal stories.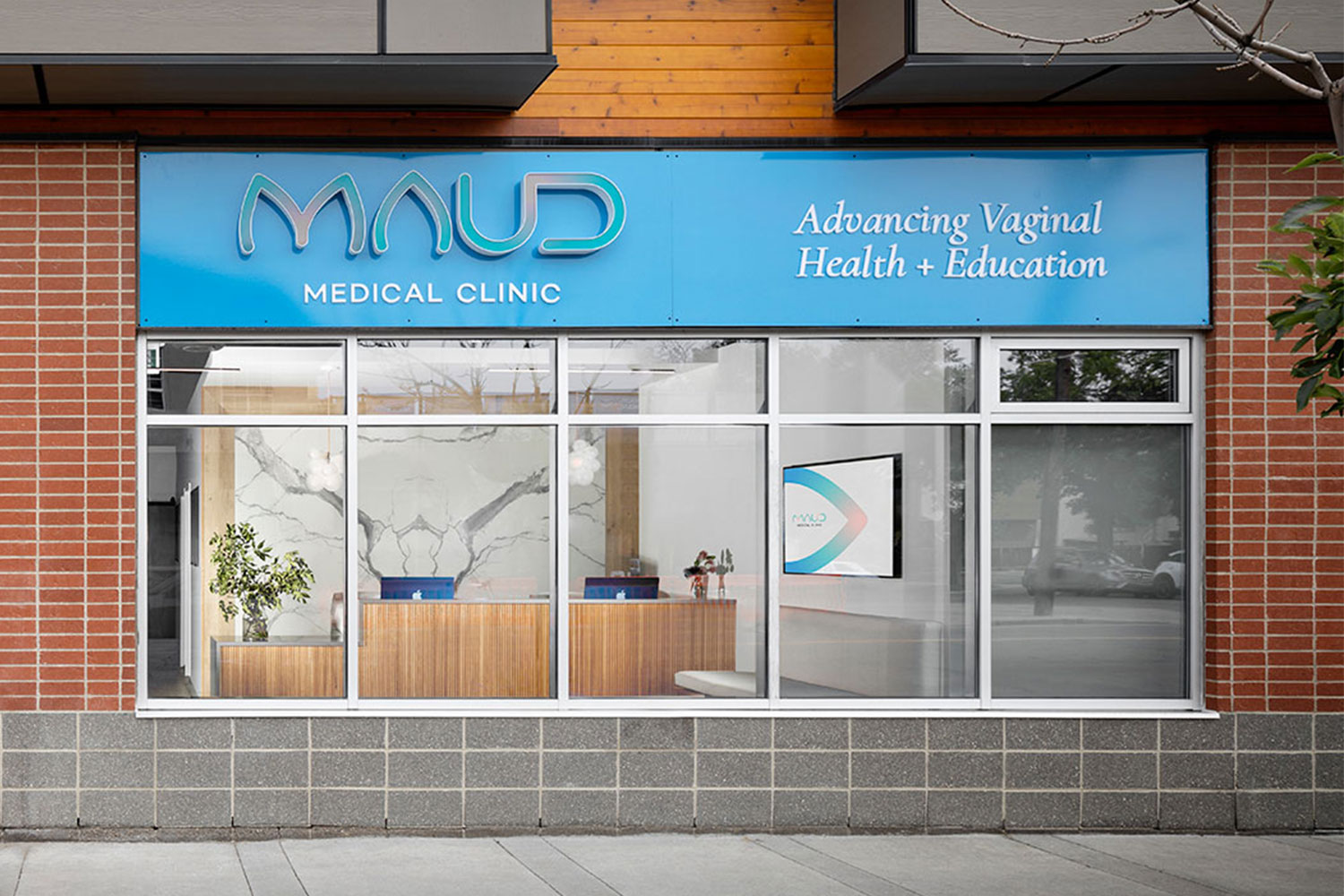 For decades there's been a history of women feeling unheard and invalidated in their medical concerns. "Well, sometimes sex just hurts…periods are supposed to hurt…you had a baby, so you will now leak… we cannot find reason for your pelvic pain" are unfortunately all familiar phrases. While these issues were not until recently well understood or even acknowledged, we are now learning more through women's health-focused research that there are new and progressive treatment options for things like painful periods, endometriosis, incontinence, pain with intercourse and vulvar pain.
At Maud Medical, one of its core missions is to foster community by bringing people together to help support and educate one another. The Calgary-based medical clinic believes that it's through the acquisition of knowledge that will ultimately empower women to take control and speak up for their bodies. "There's been a history of women not feeling confident nor having access to healthcare on key issues like incontinence, pelvic pain and a variety of other vaginal health-related challenges. While it's become more mainstream for men to talk about prostate care, why is it that women have to spend so much time looking for expertise and solutions for our own body?" says MAUD's creator Maria Wu.
The "We Are MAUD" Gala is a tangible expression of empowerment for anyone with a vagina. The goal is to get loud and speak up. With a bold "pink carpet" theme and vagina wall feature, the event will boast canapes, cocktails, a silent auction and even a drag show to create the perfect setting for like-minded individuals, advocates and healthcare workers to mix, mingle, connect and raise funds for women's healthcare.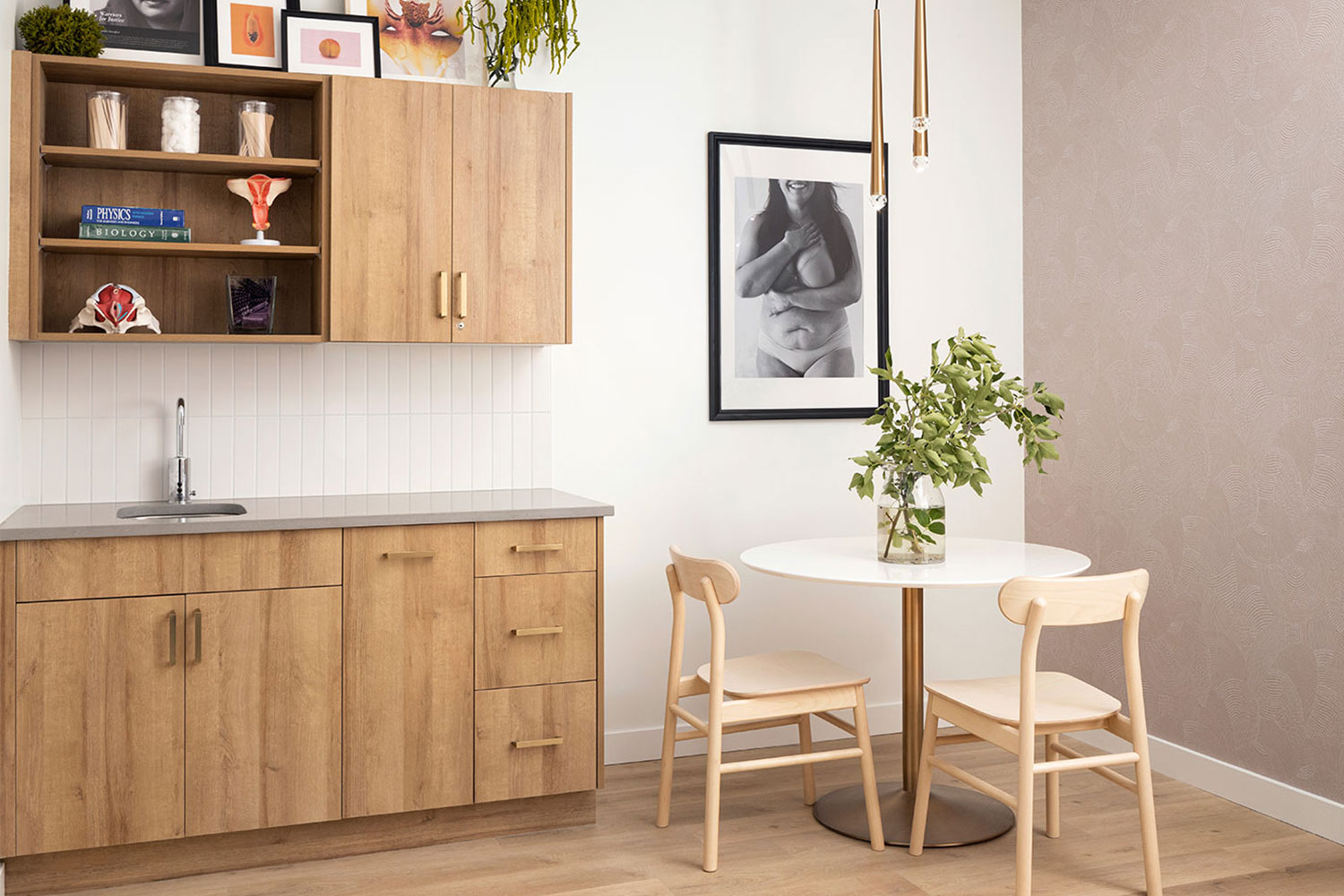 "With the advancements in medical research, we know that pelvic floor physiotherapy should be the first line of conservative management for many issues, including urinary incontinence and pelvic pain," says MAUD's pelvic floor physiotherapist, Alana Devlin. "This service is, however, not financially feasible for many people. This gala strives to raise awareness and grow a fund to provide people with a subsidy that may allow them some exposure to this very valuable service."
Although MAUD has ambitious goals for the future, the first step is to create a safe and approachable space for the community. This sentiment is immediately personified upon entry into the medical clinic. Patients are greeted by friendly and energetic patient success administrators and then prompted to sit comfortably in a beautiful space designed by notable Calgary award-winning designer Louis Duncan-He the area is filled with sex and vagina-positive products. Each room boasts different images of women changemakers, ranging from recent supreme court justice Ruth Bader Ginsburg to Canada's first female physician, Emily Howard Stowe "We try to physically personify the empowerment of women at MAUD, so this event is just a natural evolution of that movement," says Wu.
MAUD Medical Clinic accepts self-referrals for everyone for all issues related to vaginal and pelvic health. Physician visits are covered by provincial healthcare.  'WE ARE MAUD' gala will support in-house education workshops, current period equity campaign, pelvic floor physiotherapy treatments for low income individuals without extended healthcare and pelvic health educational programs to healthcare professionals.
This content was supplied by the advertiser for commercial purposes. It is not written by and does not necessarily reflect the views of Avenue staff.