For Run Calgary, hosting extraordinary race events forms the foundation of its role in the running community. But that's only one piece of all that Run Calgary does. As a trusted source of information and a channel for making connections, Run Calgary continues to build upon that foundation by engaging with locals and learning from community members about what runners of all levels in Calgary need and want.
Over the years, Run Calgary has made an effort to interact with established run crews, local retailers and charitable organizations. The past three years have shown how vital such deep connections to the community are. Now that mass participation events are back, so too are Run Calgary's community engagement efforts. Its work in community building continues to center on runner resources, community activations, volunteerism and youth programs.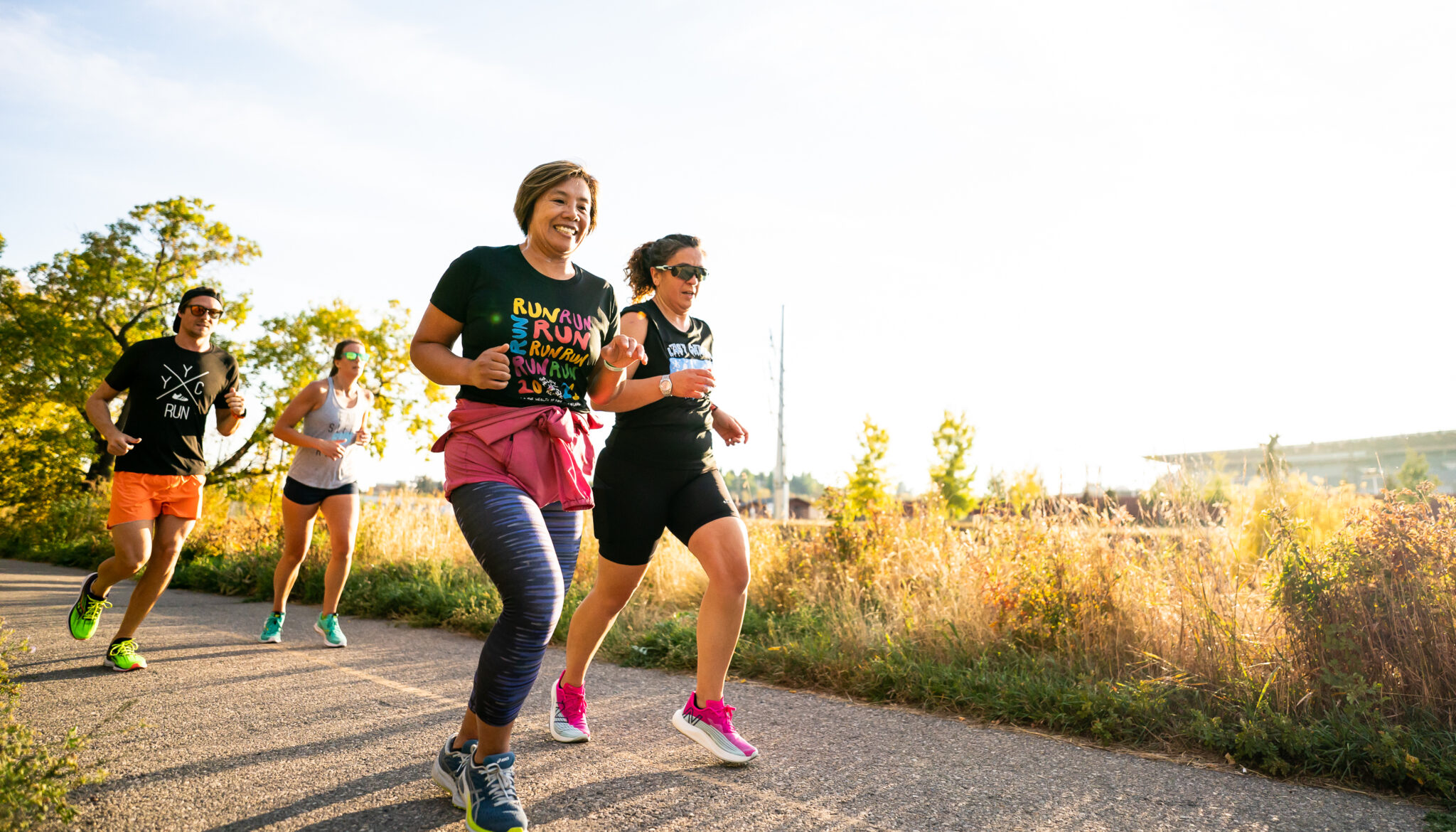 Starting with resources for the running community, Run Calgary implemented a database on its website where runners can find local run crews and coaches for all ability levels. Whether you're new to running or looking to improve your marathon personal best time, there is someone who can help you along your journey. You can also find a growing number of blogs dedicated to supporting runners with helpful tips and training advice.
Community activations are also popping back up (pun intended) in the form of pop-ups along Calgary's popular running pathways, meet-ups at local breweries, and at festivals and expos. Interim Executive Director of Run Calgary, Jon Bird, says that "one of our big goals for this year is to make more Calgarians aware that we exist. Many newcomers to running are also unaware that the Servus Calgary Marathon actually has six distances to choose from — that's a narrative we hope to change." Whether it's organizing an Ale Trail to Eighty-Eight Brewing Co. or serving coffee to frost-bitten runners on a cold day, Run Calgary shows its support and appreciation for the running community.
Consciously recruiting and welcoming volunteers who are new to Calgary's running community is a priority for Volunteer Program Manager, Jill Petkau. Running events would not be possible without a powerful team of volunteers behind the scenes, and Petkau hopes to strengthen Run Calgary's ties to the community by building a stronger network of volunteers.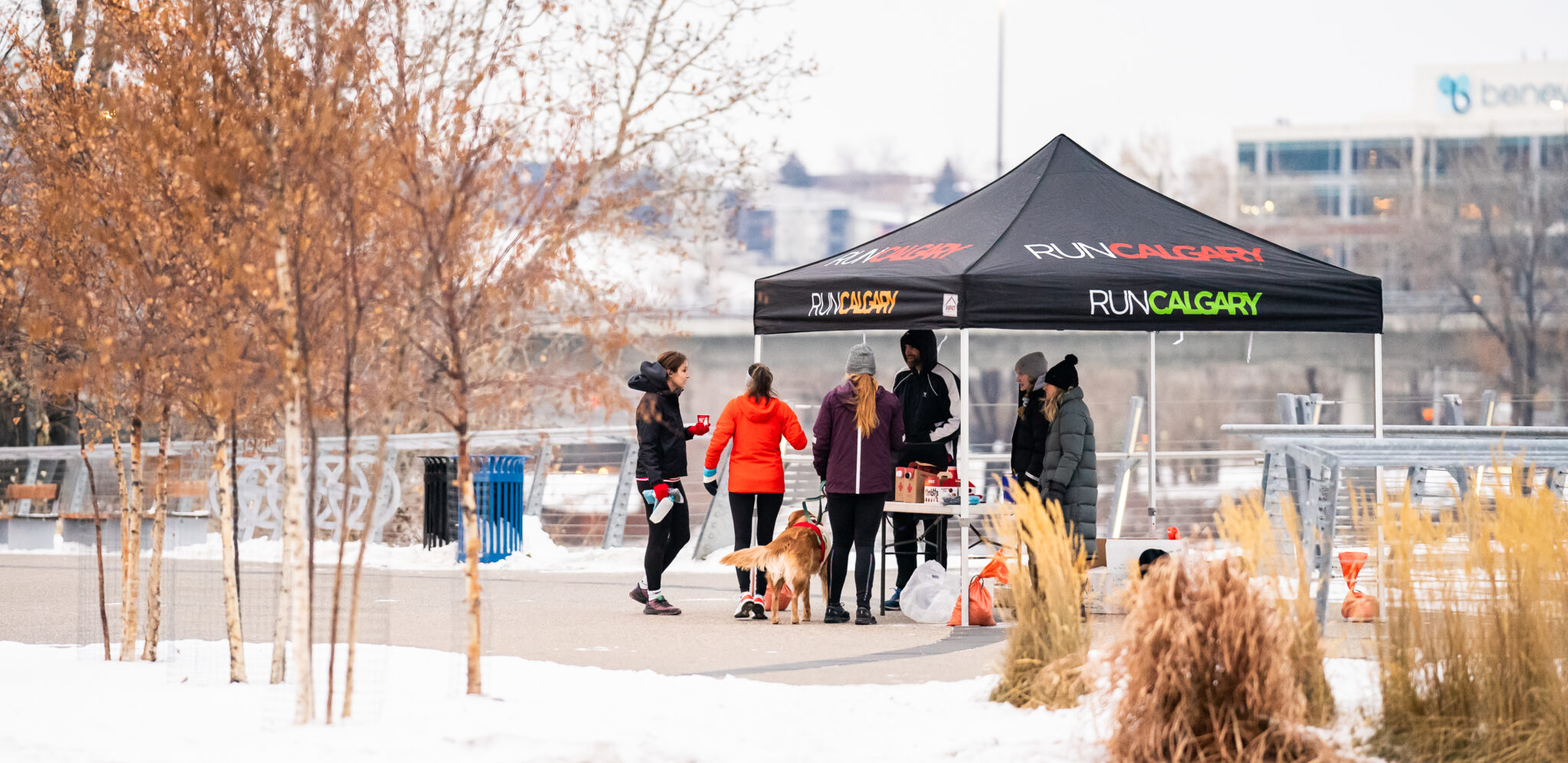 Getting youth excited about running and committed to a healthier lifestyle is another important aspect of Run Calgary's efforts. By connecting with Calgarians at a young age, Run Calgary aims to be a part of their wellness journey early on. Run Calgary's new Community Engagement Manager Carrie Versfeld has tackled this goal head-on by revamping the Servus Calgary Marathon's school contest, Earn, Burn and Learn. This program showcases how activities with friends can be a foundation for healthy habits.
By establishing these community outreach pillars, Run Calgary hopes to continue to help weave the fabric of Calgary's strong and exciting running community. Join us by getting involved at the upcoming 2023 Servus Calgary Marathon on Sunday, May 28th.
This content was supplied by the advertiser for commercial purposes. It is not written by and does not necessarily reflect the views of Avenue staff.