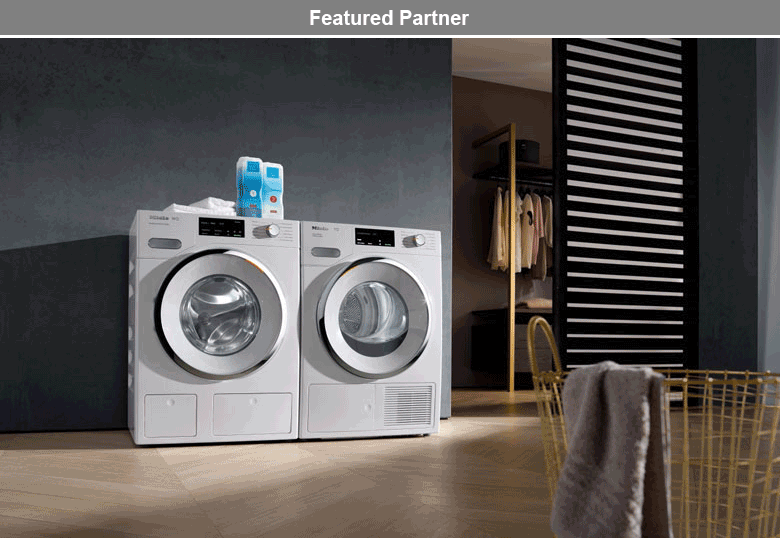 Purchasing a new washer and dryer is usually more of a chore than an exciting endeavor — but the new laundry system from Miele may change that. Most shopping lists focus on price, size and basic technical features, and the W1T1 product range delivers. But the exceptional quality, efficiency and convenience of the W1T1 product range make it a must-purchase for anyone who wants to not only clean — but to care for — their wardrobe and home textiles.
The W1T1 is packed with features that take the work (and guesswork) out of doing laundry. Here's what you can expect from this system.
1. Convenience is key, and every step counts.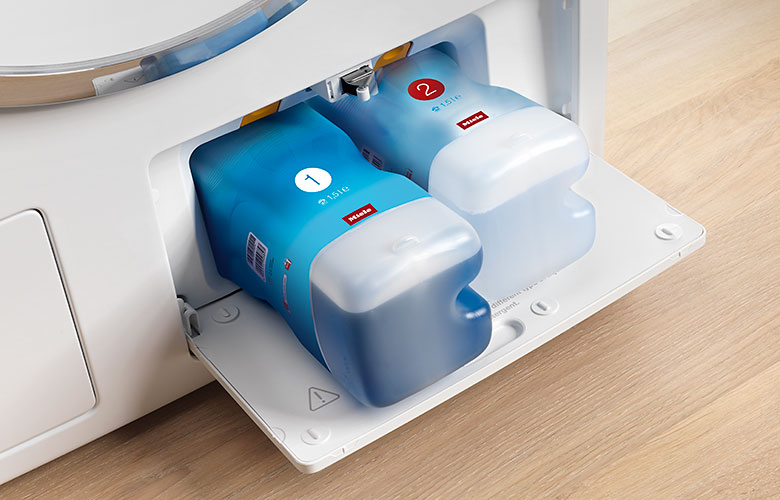 Save time and money with automatic dosing systems like the "TwinDos" technology in the Miele W1 washer. Two large detergent cartridges dispense the right amount of detergent at exactly the right time for the program you've selected. This gives you excellent wash results and reduces detergent use by up to 30%.
Cut down on pricey dry cleaning bills with programs and features designed for specialty fabrics like down, silk and wool. During wash cycles for special fabrics, the Miele-exclusive "CapDosing" feature of the W1 washer dispenses easy-to-use, pre-portioned capsules to provide extra protection for your most delicate items. Also, the W1 washer's patented honeycomb drum separates your clothes from the drum with a thin film of water, which means less pilling and wear on delicate fibres.
Save time with the "QuickIntenseWash" cycle, which guarantees you perfectly clean clothes in under an hour.
Use Steam functions and stop ironing. The Miele T1 dryer's "SoftSteam" program sprays water into the honeycomb drum, creating a fine mist that leaves your clothes virtually iron-smooth (and leaves your iron in the closet).
Refresh your clothes with ease. Use Miele "FragranceDos" pods to infuse your clothes with fresh scents. The pods come in three different essential oil-based scents that last up to 50 dryer cycles, all but eliminating the need for dryer sheets.
2. Efficiency is important for your wallet as well as the planet.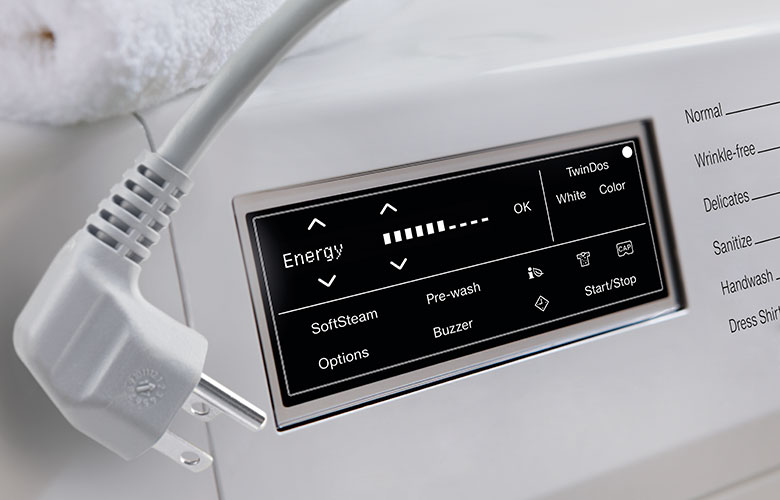 The Miele reputation for sustainability continues with the T1 dryer's designation as "Energy Star Qualified" for 2018. Plus, its "EcoFeedback" function ensures it never uses more energy than it has to. You can feel good about helping the environment while keeping your utility bill down.
Space efficiency and flexibility are paramount in condos and smaller homes. The timelessly designed W1T1 product range comes in a compact package that can be stacked and installed anywhere thanks to its ventless heat-pump technology.
3. Product longevity = great value.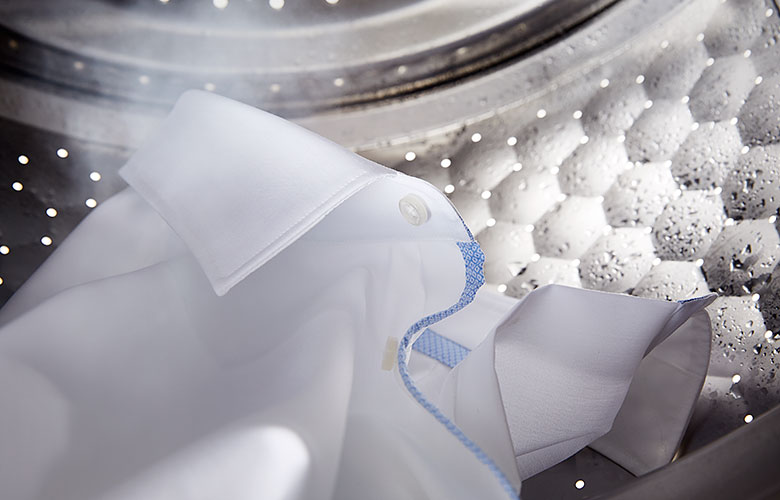 Quality is a top priority for a company that's been around since 1899. From the beginning, Miele was built on the promise of "Immer Besser" (which means "forever better" in German), and prides itself in creating superior quality products. Intensive testing ensures its German-engineered machines can withstand more than 10,000 washes. Even if you do laundry five times a week, you can rely on your Miele machines for at least twenty years.
With the W1T1 product range, Miele takes laundry to another level, effortlessly easing any busy schedule and helping to take better care of all your favourite fabrics.
Washer and dryer pair from $4998. Browse the W1T1 online at Miele.ca/W1T1.
This content was supplied by the advertiser for commercial purposes. It is not written by and does not necessarily reflect the views of Avenue staff.