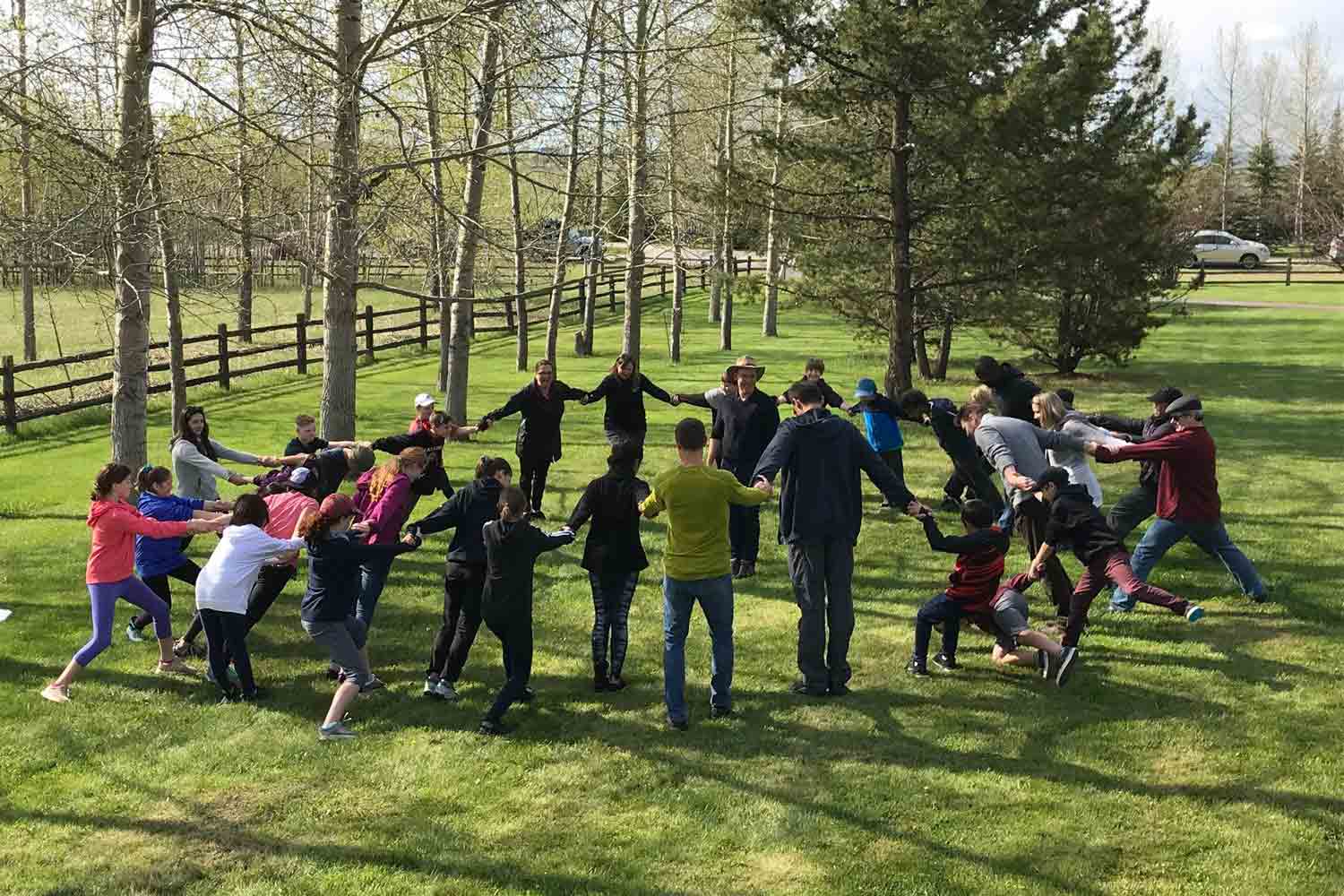 It takes a village to raise a child, and the Calgary Waldorf School (CWS) is at the heart of this village. Within the school there is a vibrant and inclusive community of faculty, parents and students. Moving outward, the whole family participates in the school through volunteering, celebrations and events. The children, teachers and families are connected as they move through the grades together, building lifelong relationships.
At CWS there is a sense of unique belonging that is often missing from our modern lives.
Do Something Different
For families who want more from a school than a traditional education, the Calgary Waldorf School provides Early Childhood, Elementary and Junior High programs based on Waldorf and Alberta curricula. Grounded in a 100-year-old educational philosophy, CWS is part of a larger movement that consists of over 1,200 schools worldwide.
Waldorf students and graduates are flexible, creative and willing to take intellectual risks. They are taught to be leaders of high standard, who take initiative and are passionate to reach their goals. The capacities that they develop through Waldorf education provide them with a clear sense of purpose, direction and a strong academic foundation. These are all skills that are essential to success in today's ever-changing global community.
Wonder and Beauty
Our passionate and engaged teachers provide an enriching experience that prepares children to live meaningful and fulfilling lives from a young age. Parents' lives are also enriched by the connections they make with each other and with teachers. These connections are fostered through regular parent meetings, talks and social occasions. Teachers provide parenting resources and expertise supporting parents to bring the Waldorf philosophy into their homes.
In Preschool and Kindergarten, children engage in imaginative discovery and immersive play. Simple, natural materials create a warm, magical world filled with wonder and beauty. Daily outdoor exploration connects them to nature and facilitates cooperative play. Learning is done through imitation as the teacher leads the children in song, movement and story. Classrooms and teaching are designed to mimic the home, where daily rhythms and routines paired with the cyclical beauty of nature and tradition foster a unique sense of belonging.
Enriching Education
From Grades 1 – 9, mathematics, science, history, literature and geography are richly and deeply experienced through art, movement and story. Through these experiences, Waldorf students cultivate their intellectual, emotional, physical and spiritual capacities. In addition to academic subjects, students also study music, drawing, painting, drama, handwork, French and German. Junior High students participate in a variety of elective classes including robotics, culinary arts, dance and wrestling. They are also actively involved in sports and compete against other Calgary independent schools.
Outdoor Education begins in the 'Kinderwing' with daily outdoor play and walks to the local duck pond. In the lower grades, outdoor education activities include skating, tobogganing and hiking. Beginning in Grade 4, classes venture into their geographical surroundings for cross country skiing and rock climbing. The final trip of our Grade Nine year is sailing on a tall ship off the West Coast of Vancouver Island.
Parent engagement continues through the grades with ongoing meetings, access to resources and social events. The community gets stronger as the years go by, and lifelong friendships are formed.
Experience the Waldorf difference at one of our monthly school tours.
---
Calgary Waldorf School
515 Cougar Ridge Drive S.W.
Calgary, AB, T3H 5G9
403-287-1868
info@calgarywaldorf.org
www.calgarywaldorf.org



This content was supplied by the advertiser for commercial purposes. It is not written by and does not necessarily reflect the views of Avenue staff.