13 Great Things in McKenzie Towne
Your suburban friends stay in their hood and never leave because they have all the shopping, restaurants and charm they need right where they are.
By Karin Olafson
Three decades ago, a half-hour drive south on the Deerfoot would take drivers out of Calgary's limits and on their way to Lethbridge. Today, it takes them to the community of McKenzie Towne.
The neighbourhood was converted from vast prairie into a welcoming neighbourhood, complete with European-inspired architecture, a glistening lake and plenty of parkland, in the mid-1990s. The area, which was once just home to groundhogs and cattle, now has more than 15,000 people calling it home.
Being outside of downtown is part of its appeal – it's common to hear that McKenzie Towne has the charm of a small town but all the amenities of an established city, including its own High Street retail and dining area.
---
Where to eat
This is the kind of place you'd visit if you're catching up with old friends on a Friday night. With food specials on offer every day of the week, as well as its own microbrewed beer on tap and a specialized brunch menu on weekends, this outpost of the local Brewsters chain is a low-key, relaxed venue to chat, visit and watch the game. The sunny patio also makes Brewsters a desirable place to dine in the warmer months of the year.
11 McKenzie Towne Ave. S.E., 403-243-2739, brewsters.ca, @wearebrewsters
Several cherry blossom trees line this restaurant, making its interior feel almost like a tranquil Japanese garden on a clear, spring day. The menu is true to Japanese tradition, yet also has creative and innovative dishes that diners would be hard-pressed to find elsewhere. Expect to find classics including beef udon, a wide variety of sashimi and sushi rolls, as well as the restaurant's signature dishes such as seafood edamame soup and almond shrimp.
35 McKenzie Towne Ave. S.E., 403-457-5880, myharu.ca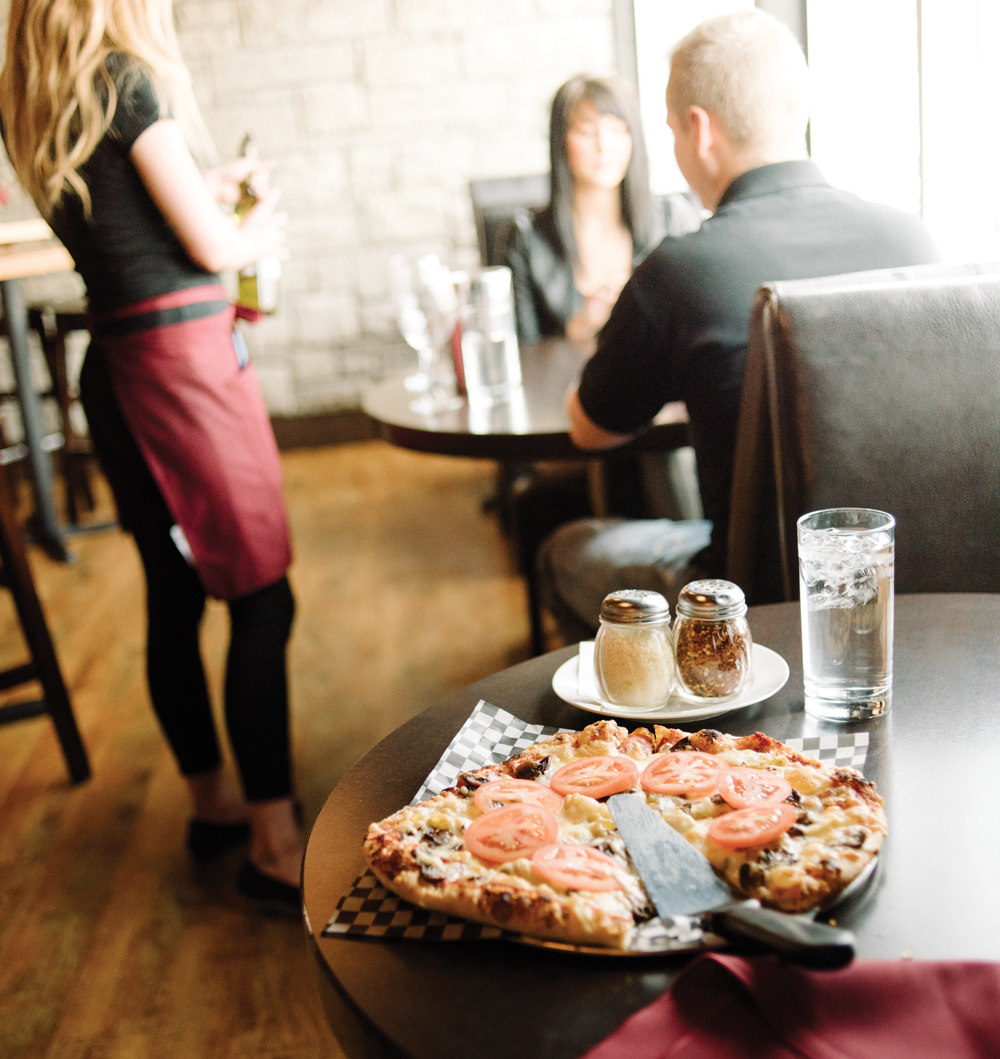 photography by jared sych
Since 2008, residents of McKenzie Towne have been enjoying fresh Italian cuisine at this upscale restaurant. While it's known for its fresh pasta dishes, as well as the unique gnocchi poutine, San Remo Ristorante also offers classic Italian appetizers like prosciutto and melon, four salads and a variety of pizzas. It's a must-visit on Sunday and Monday nights, when the $10 pasta specials are on the menu.
26 McKenzie Towne Gate S.E., 403-251-0998, tastesanremo.com, @tastesanremo
More Restaurants
Aida's Donair
47 High St. S.E., 403-726-0466
27 McKenzie Towne Ave. S.E., 403-720-2367, chickenonthewaycalgary.ca, @cotwcalgary
5 High St. S.E., 587-352-5566, famoso.ca, @famosopizzeria
53 High St. S.E., 403-257-6297, kiltandcaber.com
26 McKenzie Towne Gate S.E., 587-349-0473, yogurtys.com, @yogurtys
---
Where to shop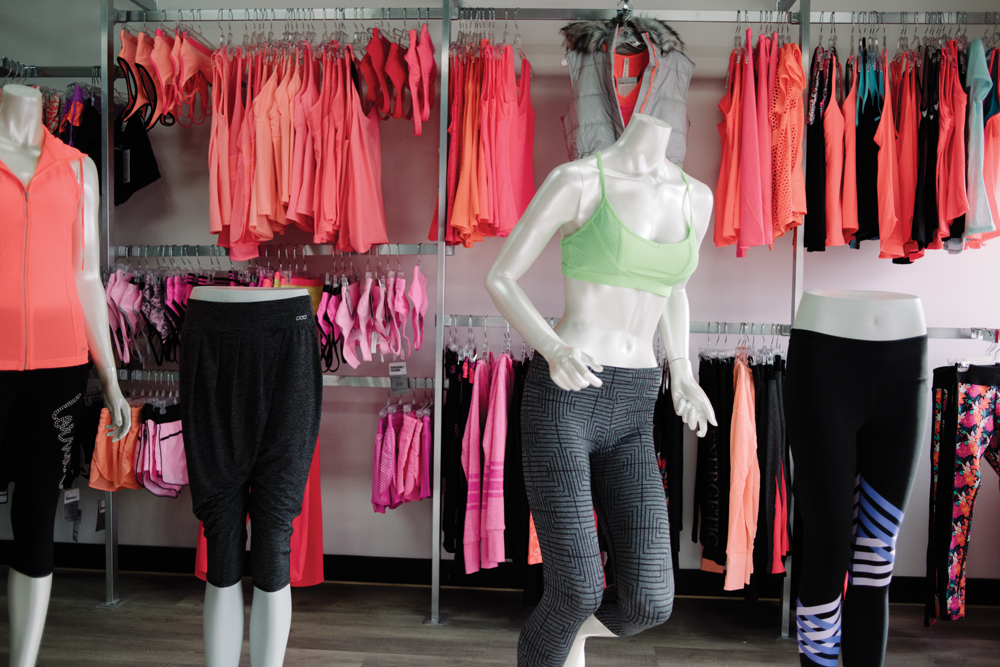 photography by jared sych
This fitness and lifestyle clothing company sells all the clothes and accessories women need to live an active life. The store, which is a distributor of the Australian brand Lorna Jane Activewear, sells everything from tank tops and shorts for outdoor workouts on a hot day to jackets and running tights for colder-weather runs. This is also the place to shop if you're looking for sports supplements, workout accessories and fitness diaries.
11 McKenzie Towne Ave. S.E., 587-438-8299, ibelievefit.com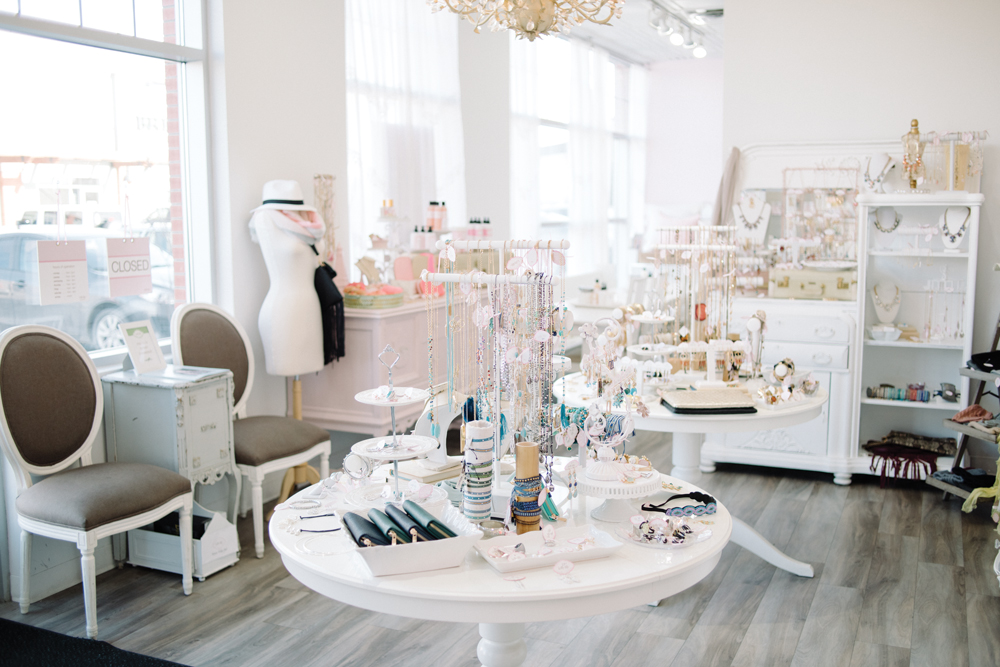 photography by jared sych
One of seven locations in Calgary, Frilly Lilly in McKenzie Towne has the same feminine atmosphere and products that customers have come to know and love. The boutique at this location specializes in waxing, manicures and pedicures and also sells bath products, jewellery and accessories.
11 McKenzie Towne Ave. S.E., 403-257-8868, frillylilly.ca, @frillylilly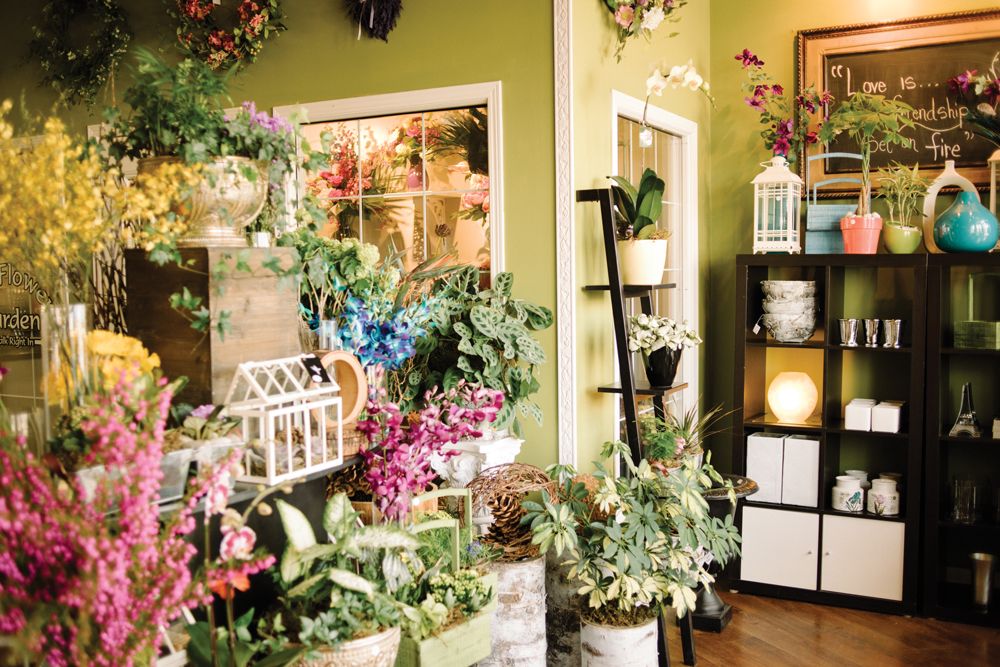 photography by jared sych
Almost every day, fresh flowers arrive at this busy flower store and are arranged into gorgeous bouquets. In addition to "whatever the reason" bouquets for that special someone, Mandala Floral also has a team of expert designers who, after complimentary consultations, can create one-of-a-kind corsages, bouquets and boutonnieres for special events and weddings.
14 High St. S.E., 403-257-5155, mandalafloral.com, @mandalafloral
---
Get fit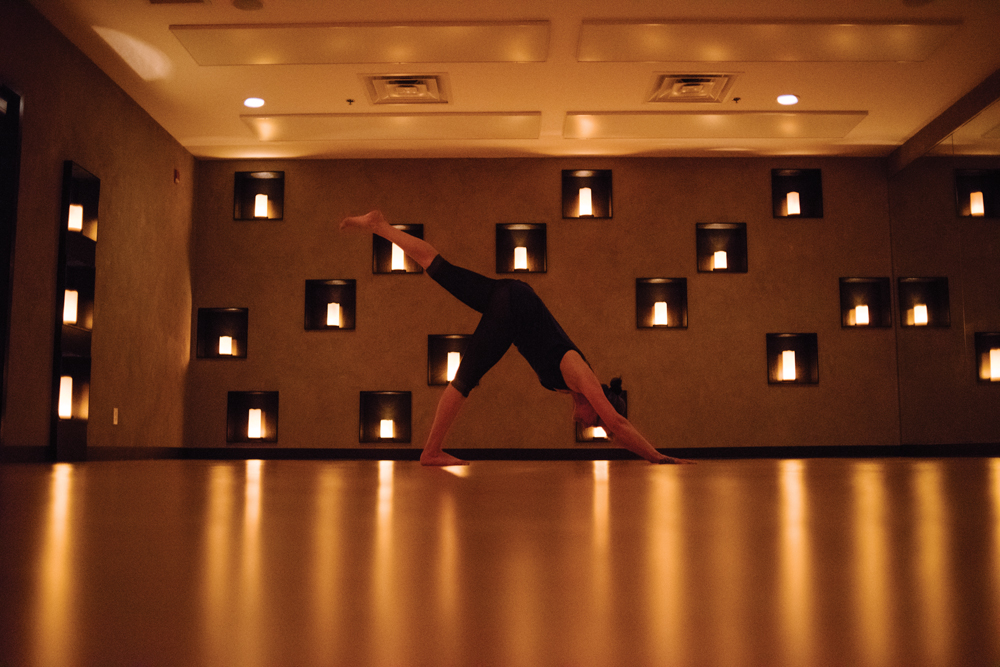 photography by jared sych
Breathe Hot Yoga is a state-of-the-art wellness studio. Yogis can take Hatha, Vinyasa Flow or Restorative Yin candlelit classes in the FIR (Far Infrared Radiant) heated studios, or choose a yoga workout in a non-heated room. The studio also offers specialized classes, including pre-natal sessions, mom-and-baby classes and classes for seniors. After the class, take advantage of the wellness services offered here by unwinding with a Thai or hot stone massage.
142 McKenzie Towne Link S.E., 403-276-9642, breathehotyoga.ca, @breathehotyoga
GoodLife Fitness is located right in the heart of McKenzie Towne. This location is co-ed and offers many of the same amenities loved at other GoodLife locations. Get tips from the fitness gurus in the pro shop, get that heart rate up by taking a spin, zumba or step class, and afterwards treat yourself to some time in the sauna.
18 McKenzie Towne Gate S.E., 403-726-9408, goodlifefitness.com, @goodlifefitness
---
Living in McKenzie Towne
McKenzie Towne was developed to appeal to first-time homebuyers, Calgarians who are looking to upsize as they grow their families and for McKenzians who want to downsize but stay in the community. The neighbourhood has a carefully considered mix of condominium developments, townhomes, duplexes and estate homes.
Even though the community was first established about 20 years ago, there are still empty lots available for development. Interested buyers can purchase townhomes in the area, which are for sale starting in the high $200,000s. The amenities for members of the community are appealing. The McKenzie Towne Hall has gyms for indoor sports and programmed activities, and Prestwick Common, the three-acre park, has fountains for cooling down in the summer and firepits and skating in the winter. The neighbourhood also boasts an extensive pathway system that runs through the community for walks and cycling.