The lunch break, long-beloved as an hour to grab a bite, stretch your legs and get a bit of air, has, for many, become an extra work hour glued to the computer. But there's a world of wonder just waiting to be discovered beyond your cubicle's foam walls, from gallery tours and education courses to spa treatments. So wolf down a Clif Bar and head out of the office, because these midday activities are too good to miss.
Learn to Toast Like a Master
Where it is: Toastmasters, various locations, toastmastersclubs.org
What it is: Toastmasters seeks to improve its members' public speaking and communication skills and self-confidence in a friendly, supportive environment. Members take turns giving prepared speeches and working on their impromptu speaking skills with surprise topics. There are dozens of clubs across Calgary, many in the downtown core, meeting on a weekly basis. The Lava Lingo club (lavalingo.toastmastersclubs.org) meets every Tuesday from noon to 1 p.m. You can stop by any time for free, and membership is $65 for half a year if you decide to join.
What it costs: Varies
In and out in: 1 hour
Take the Meals on Wheels Tour
Where it is: Meals on Wheels, 5759 80 Ave. S.E., 403-243-2834, mealsonwheels.com
What it is: Meals on Wheels' Lunch & Learns take you behind the scenes to see how it manages to produce and deliver more than 388,000 meals a year. Starting with a guided tour of the facility, learn about the sustainable features of the building, the production technology involved in the cook-chill process and the logistics of delivering to more than 60 routes throughout the city each day, ending with a "Lunch of the Day" with staff.
What it costs: $6.25 per person
In and out in: 1 hour
Learn How to Knit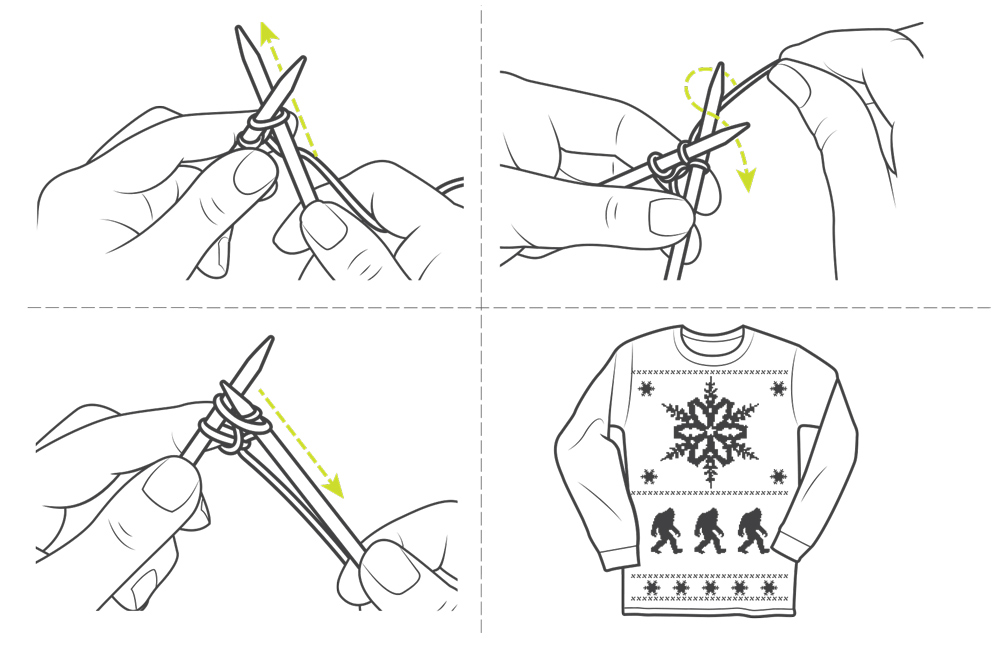 Where it is: The Loop, 1978 Kensington Rd. N.W., 403-457-3020, theloop-kensington.com
What it is: The Loop's Knitting 101 is a class for knitting neophytes who would like to learn more about this intricate art form. Over the course of four weeks, students will learn about different yarn types and stitches, how to read patterns, fix mistakes and make a variety of objects like hats, slippers and booties.
What it costs: $75, supplies included, for four sessions
In and out in: 2 hours
Attend the What Women Want Lunch Series
Where it is: Vin Room West, 8561 8A Ave. S.W., 587-353-8812, vinroom.com
What it is: The Vin Room's What Women Want lunch series on Nov. 4 features naturopathic doctor Frances Wang and physiotherapist Jason Douglas from Momentum Health talking about how to deal with fatigue, as well as how to handle colds and flus the natural way. Future topics will include food sensitivities and proper nutrition for kids on Jan. 13 and networking for small businesses on Feb. 3.
Cost: $35, including lunch, wine pairing and gratuity
In and out in: 90 minutes
Take A Glenbow Out for Lunch Tour
Where it is: Glenbow Museum, 130 9 Ave. S.E., 403-268-4100, glenbow.org
What it is: If you're hungry to learn more about the Glenbow Museum's newest exhibition, pop in for an Out for Lunch Tour. From 12 p.m., take a deeper look at the artist, work and history of what's showing. The tour runs 45 minutes to an hour and is packed with info, including guided talks by exhibition curators.
Participate in Esker Foundation: Contemporary Conversations
Where it is: Esker Foundation, 1011 9 Ave. S.E., 403-930-2490, eskerfoundation.com
What it is: Stroll into Inglewood on Fridays for the Esker Foundation's Contemporary Conversations Program. At 12 p.m., the private, non-commercial contemporary gallery offers a 30-minute exploration of the current exhibit led by Esker staff. Discuss, ask questions and learn more.
Go to the Theatre
Where it is: Lunchbox Theatre, 115 9 Ave. S.E. 403-265-4292, lunchboxtheatre.com
What it is: Lunchbox Theatre has entertained the downtown crowd during the lunch hour since 1975. The company performed in four different theatre spaces in Bow Valley Square before moving into its newest location at the base of the Calgary Tower in 2008. Lunchbox's shows are fun, funny, upbeat and short. Monday to Saturday, shows start promptly at 12:10 p.m and end by 1. Lunchbox champions emerging directors and features world premieres every season. This year, Lunchbox celebrates its 40th anniversary, making it the longest-running lunchtime theatre company in Canada. In celebration, the season is packed with beloved fan favourites, such as Darrin Hagen's holiday comedy With Bells On and Julia Mackey's Jake's Gift, as well as debut performances, including Natalie Meisner's comedy, Speed Dating for Sperm Donors.
Audiences can eat lunch in the theatre, and a small concession sells treats and drinks.
What it costs: from $25
In and out in: 60 minutes
ProArts@Noon Concert Series
Where it is: Cathedral Church of the Redeemer, 218 7 Ave. S.E., proartssociety.ca
What it is: Every Wednesday, ProArts Society presents a free noon-hour concert at the Cathedral Church of the Redeemer. ProArts artistic director Damon Johnston calls it the best cheap date in downtown Calgary. The more than 100-year-old cathedral boasts soaring ceilings, stained-glass windows and one of the city's finest organs. The timeless setting and amazing acoustics lend themselves to classical music, and classically trained singers and musicians are a big part of the season. But ProArts isn't only about classical music. The company also invites jazz musicians, percussionists, folk singers, flamenco guitarists and even spoken-word artists to perform. The concerts are open to everyone, which makes for an eclectic audience of passionate regulars, curious first-timers and all-ages music lovers.
What it costs: Free
In and out in: 40 minutes; concerts start at 12:10 p.m.
Tour the Plus-15 Window Galleries
Where it is: Plus-15 Walkway, Epcor Centre for the Performing Arts, 205 8 Ave. S.E., epcorcentre.org
What it is: The Plus-15 walkway on the second level of the Epcor Centre features six window boxes that serve as mini-gallery spaces for local artist-run centres including Stride Gallery and Untitled Contemporary Art. Exhibits change regularly. -Meredith Bailey
Hit Some Balls at the Golf Dome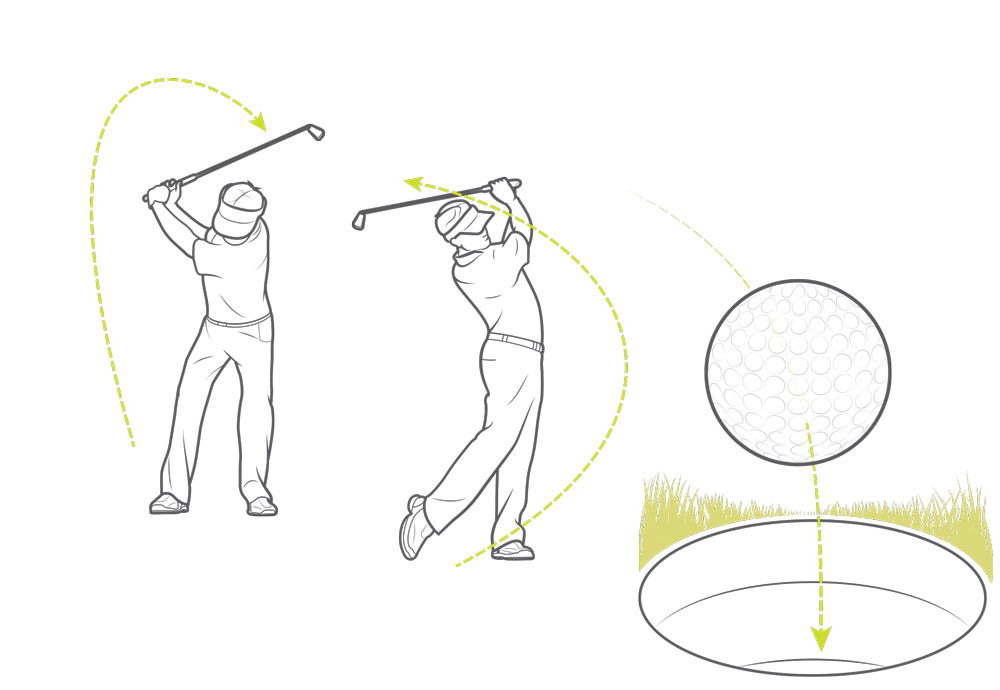 Where it is: Eaglequest Calgary Golf Dome, 1025 32 Ave. N.E., 403-216-5949, eaglequestgolf.com
What it is: Just because it's winter and a workday doesn't mean you can't practice your swing. This climate-controlled dome is the perfect place to escape midday blizzards to keep you fit until the thaw.
What it costs: $15, including soup and sandwich
In and out in: 30 minutes
Try the 15-Minute Exercise Trend
Where it is: 15 Minute Exercise, 1414 Kensington Rd. N.W., 403-836-4233, 15minexercise.com
What it is: For the time-pressed, or for fans of efficiency, comes this latest fitness innovation. The 15-minute slow-motion weightlifting session combines high intensity with low reps.
What it costs: $160 per month
In and out in: 15 minutes
Join the Baller's Bowling League
Where it is: National on 10th, 341 10 Ave. S.W., ballersbowling.com
What it is: A not-so-serious bowling league geared to young professionals looking to socialize over 10 pins and a pint. Teams meet weekly.
What it costs: Company-sponsored
In and out in: 1 hour
Release Tension at Lunchtime Tae kwon do
Where it is: Calgary Taekwondo Academy, 2711 17 Ave. S.W., 403-800-3458, martialarts-taekwondo.com
What it is: A martial arts class designed to improve cardiovascular fitness, mobility, strength and coordination in an intensive break from the office.
What it costs: $147 per month; two time slots per week
In and out in: 45 minutes
Try an Aerial Fusion Barre Class
Where it is: Free House Dance Plus, 2020 12 Ave. N.W., 403-282-0555, freehousedance.com
What it is: Ballet class-meets-intense gym workout-meets-circus school. It's a bit of everything, especially if you've ever dreamed of being a prima ballerina or trapeze artist – or both.
What it costs: $238 per 14-week session; $22 for a drop-in class
In and out in: 1 hour
Learn a Chef's Lunch Secrets
Where it is: Sunterra Market Lunch 'n' Learn classes, 200 12 Ave. S.E., 403-263-9759, sunterramarket.com
What it is: Say goodbye to peanut butter sandwiches and instant noodles – your healthy and delicious lunches will be the envy of all your coworkers after this cooking demonstration. At 12 p.m., Sunterra's chefs prepare two lunch options at each weekly session, leaving you with the recipes and cooking confidence for next week's lunch, plus some leftovers to bring back to the office.
What it costs: $16 per session
In and out in: 45 minutes
Become a Holiday Cooking Pro
Where it is: Atco, 909 11 Ave. S.W., 403-245-7630, atcoblueflamekitchen.com
What it is: With the holiday entertaining season upon us, there's no shame in seeking out expert help to pull it off. Atco's Blue Flame weekly demonstration classes in November include a guide to baking with whole grains and a session on cooking for company. Use your lunch hour to watch a chef at work and leave the anxiety of cooking your turkey dinner behind. Starts at noon.
What it costs: $20 per session
In and out in: 60 minutes
Attend an Afternoon Wine-Tasting
Where it is: The Cellar Wine Store, 100, 137 8 Ave. S.W., 403-503-0730, cellarwinestore.com
What it is: Forget the coffee break. At the Cellar, you can take a wine break. Every Friday afternoon from 12 to 2 p.m., the store offers free two-ounce glasses of two wines in its basement tasting space. The tastings run for two hours, so you can drop in at your convenience and stay as long as your lunch break allows.
What it costs: Free
In and out in: 20 minutes
Test Out Your Serving Skills
Where it is: Calgary Drop-In Centre, 1 Dermot Baldwin Way S.E., 403-699-8279, thedi.ca
What it is: In addition to its shelter and support services, the Drop-In Centre offers free meals to Calgarians. But serving three full meals every day of the year is no small task, and that's where you come in. Sign up in advance via the Drop-In Centre's website and spend your lunch hour either helping to prepare the food or serving it.
What it costs: Your time
In and out in: 30 to 45 minutes, daily from 11:40 a.m.
Sample Some New Cooking Flavours
Where it is: Oliv Tasting Room, 1130 Kensington Rd. N.W. 587-352-6050, olivtastingroom.com
What it is: There's more to oil and vinegar than meets the eye. Oliv Tasting Room stocks more than 60 flavours of balsamic vinegars and olive oils, making for a whole new world of cooking possibilities. There's no better time than your lunch hour to drop by and taste some samples.
What it costs: Free
In and out in: 20 minutes
Get a Speedy Treatment at Sant Spa
Where it is: Sant Spa, Htel Le Germain, 899 Centre St. S.W., 403-930-5959, germain.santespa.com
What it is: For anyone looking to escape the drone of computers and office chatter, Sant Spa offers this set of spa services at its Htel Le Germain location. Choose from facials like the Eye Treatment with Glycolic Peel ($150 for 30-minute treatment), express massages, manicures, pedicures or a full menu of waxing and tinting, all performed in the spa's serene setting. This might become your new lunchtime staple.
What it costs: Prices vary
In and out in: Less than 45 minutes
Nourish Your Body and Belly
Where it is: Stillwater Spa, Hyatt Regency, 700 Centre St. S.E., 403-537-4474, stillwaterspacalgary.com
What it is: Stillwater's immensely popular Nourish Nooner package gives you a choice of an express manicure, pedicure or massage and includes a delicious lunch. After your treatment, you can stick around to enjoy your meal or take it boxed to go. (However, nobody will tell if you take a few extra minutes to enjoy a cup of tea or a soak in the hot tub.)
What it costs: $93 for the massage option; $68 for the manicure or pedicure option
In and out in: 1 hour
Get a Custom-Made Suit
Where it is: Brooks Brothers, The Core, 403-441-0841, brooksbrothers.com
What it is: Getting measured for a bespoke suit at Brooks Brothers might take a bit longer that an hour, but it's worth it. Pop in at lunch for the Suiting Essentials Program and let the magic begin. Choose from six styles, each perfectly tailored to your frame. Your custom threads will be ready in two weeks.
What it costs: Less than $1,000 for two suits; $750 for one
In and out in: 1.5 hours