When: January 28 to February 22
Based on a true story, The Louder We Get follows high school student Marc Hall as he goes up against his school board in court after being denied the right to bring his boyfriend to prom. This Theatre Calgary musical features lyrics and music by a Calgary-born team and is directed by Tony Award-nominee Lonny Price. Tip: if you're 35 years old or younger, you can check out a Tuesday, Wednesday or Thursday show for only $35.
Arts Commons, 205 8 Ave. S.E., theatrecalgary.com
When: Multiple dates in February, starting January 30
This month, Winsport is hosting multiple World Cup events at Canada Olympic Park and you can see all of them for free. Don't miss the FIS Freestyle Ski Moguls World Cup from January 30 to February 2 and the FIS Freeski & Snowboard World Cup from February 12 to 16.
88 Canada Olympic Rd. S.W., winsport.ca
When: Short films playing from January 31 to February 2; Oscars viewing party on February 9
In a few weeks, the winners of the 2020 Oscars will be announced. And while you might not have time to see every nominated film before then, the Calgary International Film Festival is making it easy to check out the short films that are nominated this year. The local film organization is setting up shop at Globe Cinema to show the films nominated for best animated short film, live action short film and documentary short film over the course of a weekend. Then, on February 9, you can predict the winners (and see the results live) at an annual Oscars viewing party.
Globe Cinema, 617 8 Ave. S.W., calgaryfilm.com; Oscars viewing party at Palace Theatre, 219 8 Ave. S.W., calgaryfilm.com 
When: February 1
February is Black History Month, and the Calgary Public Library has teamed up with the Immigrant Council for Arts Innovation for a free activation event at the Central Library. Swing by starting at noon to try some African and Afro-Caribbean foods, watch performances and check out cultural art and displays.
Central Library, 800 3 St. S.E., eventbrite.com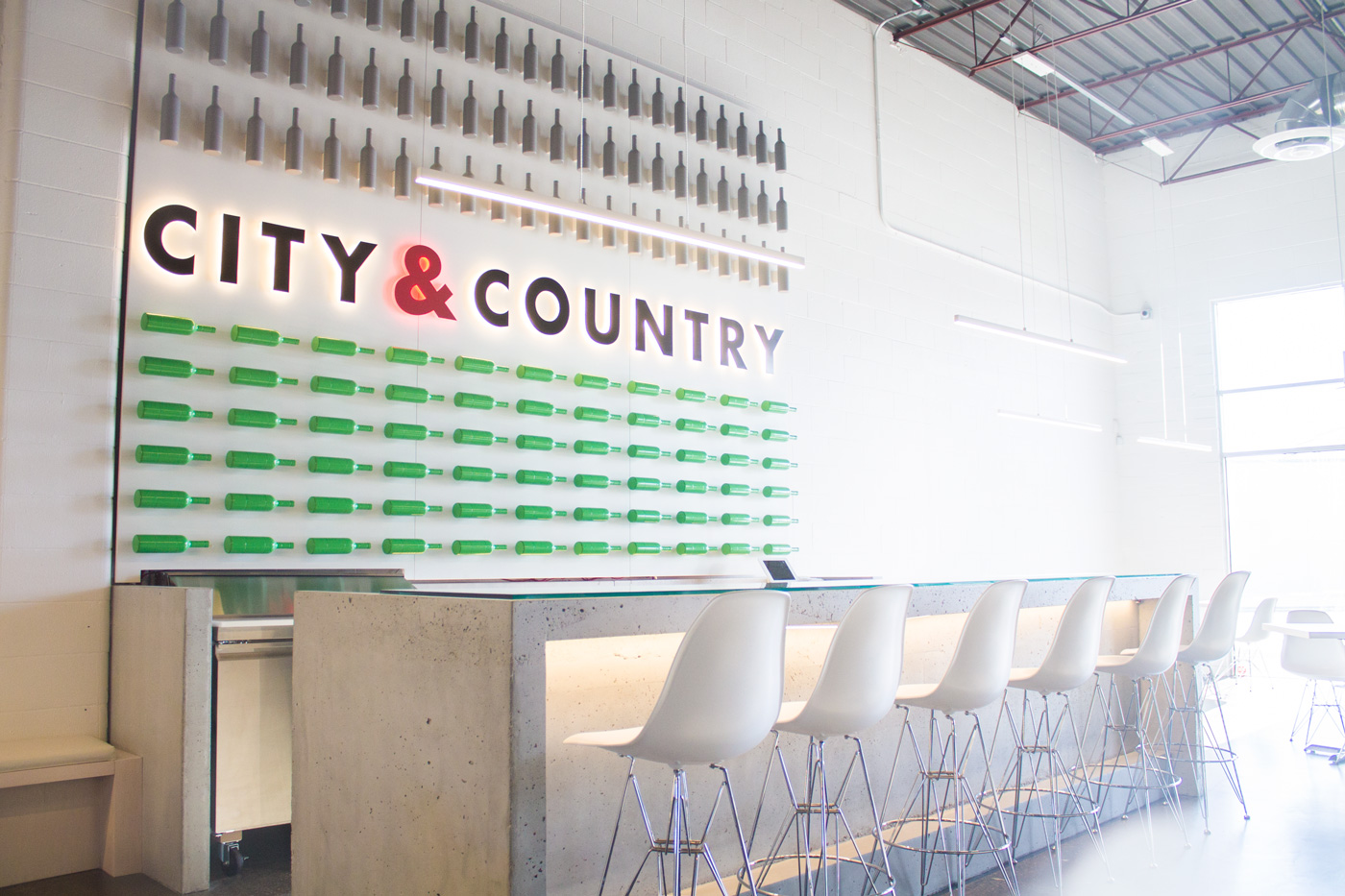 City & Country, Calgary's first urban winery, is officially opening its doors on February 1. Visit the adults-only tasting bar to snack on charcuterie and try gluten-free, vegan wines made without added colours, sugars or flavours. Tastings will be available of City & Country's 2017 Okanagan White, Similkameen rosé and Okanagan red, or you can enjoy a glass of pinot noir or rosé that's been made right here in Calgary.
544 38A Ave. S.E., cityandcountrywinery.com
When: February 1, 5 and 7
This month, the Calgary Opera is taking on the iconic Italian opera, Norma. Catch one of the three performances to hear about the dramatic love triangle between a druid high-priestess, a Roman proconsul and another temple priestess.
Southern Alberta Jubilee Auditorium, 1415 14 Ave. N.W., calgaryopera.com
Eating a great meal and playing some games doesn't have to be mutually exclusive when you go out. At these 17 Calgary bars, cafes and restaurants, you can do both.
Read more: Bars, Cafes and Restaurants Where You Can Play Games in Calgary
When: February 1 to 29
Most of us don't need an excuse to enjoy a delicious cup of hot chocolate, but February is always a particularly good month to do so in Calgary. That's because YYC Hot Chocolate Fest, which encourages local restaurants and coffee shops to come up with unique hot chocolate drinks in support of Calgary Meals on Wheels, runs for the entire month. Try as many of 2019 drinks as you can.
When: February 1 to 29
Back for a 16th year, the annual Exposure photography festival has an impressive line-up of exhibits in store for audiences this month. There's an outdoor traveling photography exhibit, an exhibit on small prairie towns, a group exhibition featuring different photo methods and more. Plus, don't miss events like the latest Pecha Kucha night featuring female photographers on February 7 and a Valentine's Day photo meet-up at OT Brewing Company.
Read more: 15 Things to Check Out at Exposure Photography Festival
Various locations, exposurephotofestival.com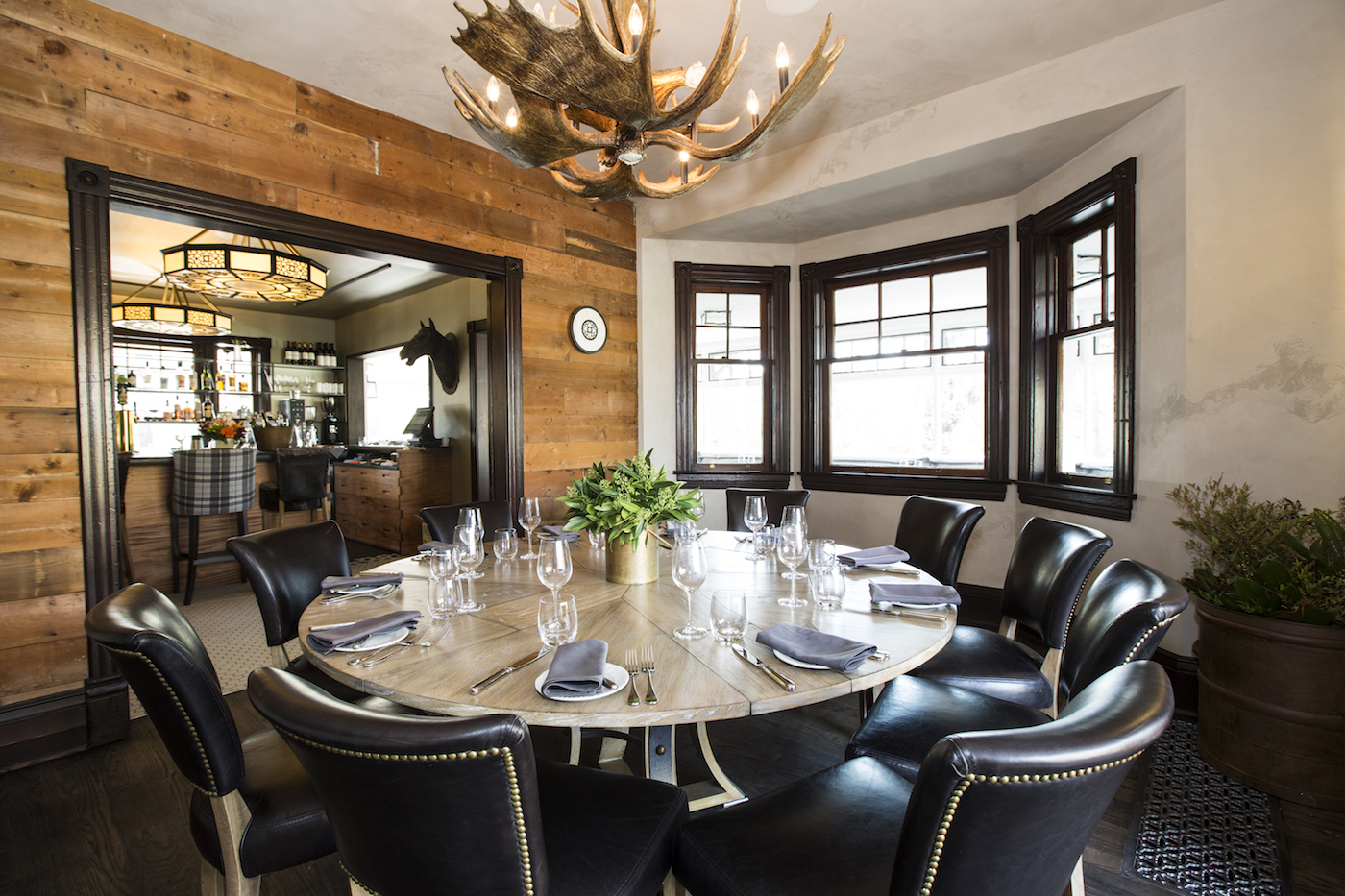 When: February 5
After a temporary closure due to flooding, Inglewood restaurant Deane House has reopened. To celebrate, Avenue and Deane House have teamed up for a special dinner on February 5. Dinner with Deane will feature Deane House's new family-style share plates, jazz house fusion music and a live interview with Deane House owner, Sal Howell.
Read more: Deane House is Reopening With a New Chef and Menu
Buy now: Dinner with Deane tickets
Don't let a little cold weather keep you from enjoying a quintessential winter activity: ice skating. Calgary has tons of great indoor and outdoor rinks that will let you skate the day away no matter how nice or cold a day it is.
Read more: Best Indoor and Outdoor Skating Rinks
When: February 7 and 8
You've heard of drive-in movies, but now, you can also go to a dive-in movie. Every month, the City of Calgary teams up with two leisure centres to feature a movie screening that guests can enjoy from in the water or out. This month, Village Square Leisure Centre will be screening Abominable on February 7 and Southland Leisure Centre will be screening Frozen 2 on February 8.
Village Square Leisure Centre, 2623 56 St. N.E., 403-366-3900; Southland Leisure Centre, 2000D Southland Dr. S.W., 403-648-6555; facebook.com
There is always lots of fun to be had in the mountains near Calgary, and this month is no exception. From the Jasper Beer and Spirits Festival to the Ladies Only Snowmobile Clinic in Fernie, there are tons of reasons to make a drive out to the mountains in February.
Read more: What to do in the Mountains in February
When: February 8 to May 24
American street photographer Vivian Maier took photographs for much of her life, yet her work wasn't discovered or recognized until shortly after she passed away in 2009. Glenbow's latest exhibition, Vivian Maier: In Her Own Hands, looks at more than 100 of Maier's now internationally renowned photographs, which capture life in America from the 1950s to '70s.
Glenbow, 130 9 Ave. S.E., 403-268-4101, glenbow.org
When: February 12 to 15
The country music world is responsible for some of the most romantic (and heartbreaking) songs out there, so it makes perfect sense that The Blue Jay Sessions is bringing 32 Canadian musicians together to sing about love over Valentine's Day weekend. Artists performing in the 5:30 p.m. sessions will tackle songs about "finding love," while those performing in the 8 p.m. sessions will sing on "heartbreak and singledom." You can also expect themed dishes like beer cheese fondue and chocolate cake with cherry whiskey compote.
Oak Tree Tavern, 2, 124 10 St. N.W., eventbrite.ca
View this post on Instagram
When: Until March 2020.
Hera, Nero, Diana, Arthur, Caesar — these are just a few of the adorable king penguins you'll see waddling through the Calgary Zoo during this year's Penguin Walk. Every winter starting in January, the zoo's king penguin colony go on a daily morning walk around the grounds that the public can watch (weather dependent). The walks start at the Penguin Plunge at 11 a.m., so don't miss your chance to see these awesome animals outside of their usual habitat.
Calgary Zoo, 210 St. Georges Dr. N.E., 403-232-9300, calgaryzoo.com
When: February 14
Looking for a romantic night out? Check out the February edition of The Grand's Backseat Cinema. This cozy movie night features a 9 p.m. licensed screening of the 2001 musical Moulin Rouge! on Valentine's Day.
The Grand, 608 1 St. S.W., 403-205-2922, thegrandyyc.ca
Need some beer, pet products, furniture or a wedding dress? You can find all that and a lot more at one of the 37 stores that opened in Calgary last year.
Read more: 37 New Stores That Opened in Calgary in 2019
When: February 15
It doesn't get more Canadian than an outdoor curling tournament featuring local beer gardens, a roaring fire pit and live DJ music. Experience it all at this year's Beltline Bonspiel, which returns to the field beside the Lougheed House from 11 a.m. to 5 p.m. on February 15. Curling teams will be playing on the outdoor rink throughout the day. And if you need to warm up, pop into the Lougheed House to check out this national historic site for free.
Lougheed House, 707 13 Ave. S.W., beltlinebonspiel.ca
View this post on Instagram
You may have visited Yum Bakery at its Calgary Farmers' Market location before, and now, you can grab a bite or some baked goods at its new location in the Beltline. The eatery has two sides to it: the side facing 17 Ave. S.W. is a sit-down bistro with offerings like toast boards, sandwiches and breakfast items like morning glory pancakes and fried eggs benny hash. The back side features a grab-and-go bakery where you can pick up cakes, cinnamon buns, macarons, fresh bread and other baked goods.
1006 17 Ave. S.W., 403-455-6164, yum-bakery.com
When: February 17
The Dandy Brewing Company is offering a special, maple-centric dining experience on February 17. The sugar shack meal will be offered three times throughout the day (2 p.m., 5 p.m. and 8 p.m.) and comes with a family-style, maple-themed meal, two beers per adults (or soda for kids) and maple taffy made with snow.
The Dandy Brewing Company, 2003 11 St. S.E., eventbrite.ca
When: February 18 to 23
The winner of six Tony Awards and a Grammy, Dear Evan Hansen is an emotional and heartfelt musical that follows the actions of a lonely, anxiety-ridden teenager following the death of a local student. Broadway Across Canada is bringing the production to Calgary for eight performances this month.
Southern Alberta Jubilee Auditorium, 1415 14 Ave. N.W., calgary.broadway.com
When: February 21 and 22
If you love wine, you won't want to miss Winefest this weekend. This year, the annual festival will feature more than 60 wineries showcasing 300+ wines just waiting to be sampled. And if you particularly love rosé wines, you'll be happy to hear that they are the featured theme this year. Be sure to also check out snacks by local spots like Springbank Cheese and Arepa Boss, vote for wines in the People's Choice Awards and bring a non-perishable food item for the Calgary Food Bank.
Stampede Park BMO Centre, Hall D, celebratewinefest.com
When: February 22 and 29
Calgary's VDG Salumi knows how to make some mean salami, and now, you can learn more about how they do it at its salami making 101 class. The three hour class will be held twice in February and will teach you how to grind and pipe salami, recipes, techniques and more.
14, 3200 14 Ave. N.E., 403-475-6328, vdgsalumi.com
When: February 28 to 29
Ever wish you could spend all night watching improv? Well, now you can during The Kinkonauts' 26-hour improv marathon. The marathon runs from February 28 at 8 p.m. to February 29 at 10 p.m. and will feature new performances each hour that range from "Wuthering Frights" at 11 p.m. to "Laughter She Wrote" at 6 a.m. Guests pay by donation and can come to as many shows as they'd like.
Alexandra Centre, 922 9 Ave. S.E., kinkonauts.com