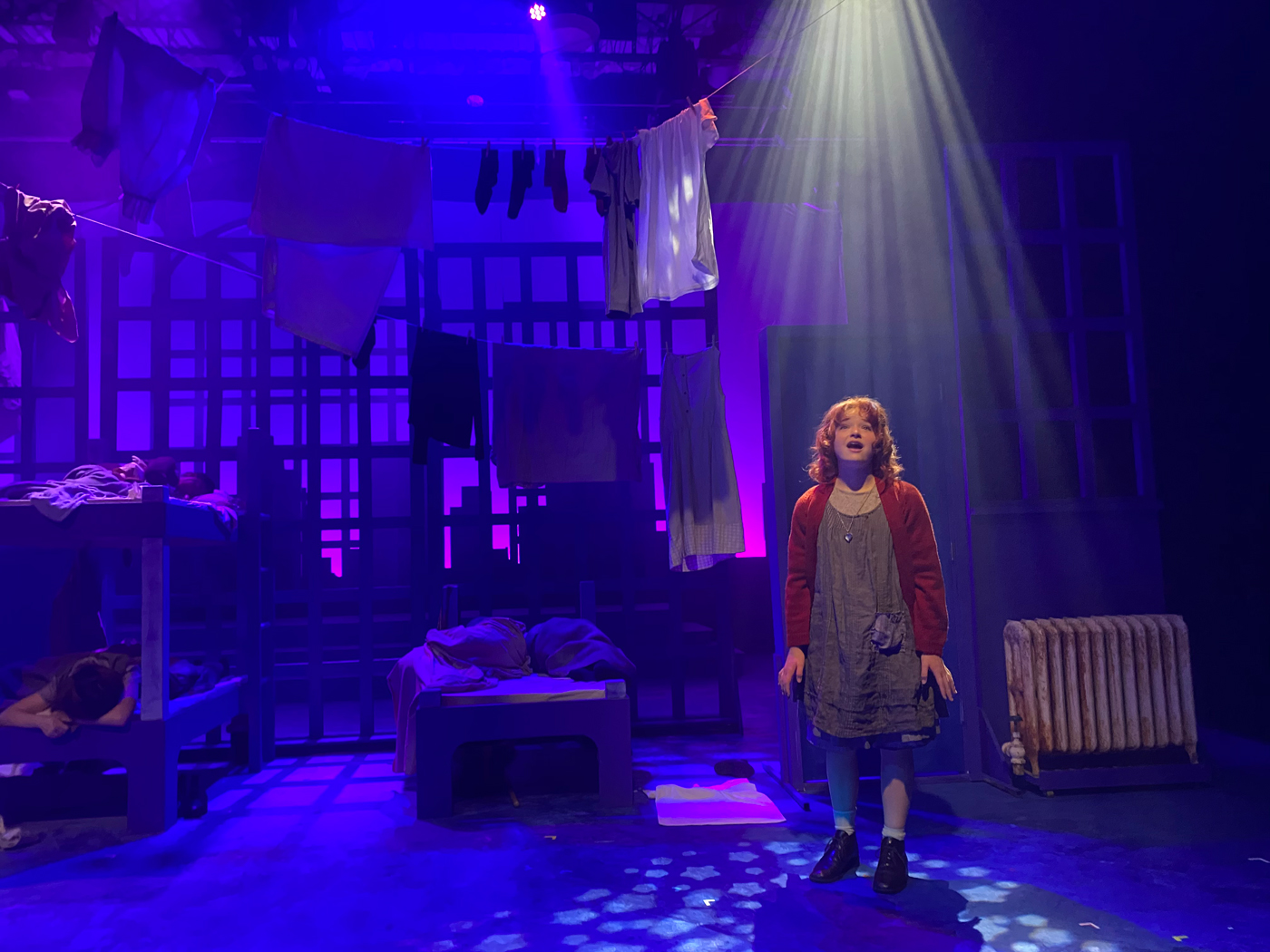 You've heard of ice skating, but have you heard of ice bikes? They're the newest outdoor activity you can try at Bowness Park. Users sit and pedal the ice bikes like they would a typical bike, with the main difference being that there are skate blades around the back tire and taking the place of the front tire. To try one, simply head to the skate shop to rent one for half an hour ($12) or an hour ($20). Remember to follow current pandemic restrictions and guidelines, including staying two metres away from those outside your household.
When: Top Docs screening runs January 7 to 10; Global Perspective screening runs January 21 to 24
CIFF has two monthly film series running from January to June that you can watch online. Top Docs, a documentary series, will feature The Reason I Jump from January 7 to 10, while global cinema series Globe Perspectives will be screening The Big Hit from January 21 to 24. Streaming tickets are $13.50 each.
In 2019, Avenue launched the Made in Alberta Awards, which recognize and celebrate locally made products from across the province. There are 10 award categories and a $5,000 cash prize for the overall winner. Entries are now open for 2021, so be sure to share the news with a local maker you know or enter your own Alberta product by March 22, 2021.
View this post on Instagram
The restaurant group behind Starbelly Open Kitchen & Lounge and The Beltliner has launched a new ghost restaurant called Pink Door Pizza. Pink Door offers something for every kind of pizza fan: there's pepperoni, Margherita and Hawaiian pizzas, as well as ones topped with dill pickles, tandoori chicken or hot fried chicken. Delivery and pickup is available.
180, 4307 130 Ave. S.E., 403-764-7465, pinkdoorpizza.com
When: Until January 17
StoryBook Theatre has turned its production of Annie the Musical into a recorded show you can watch online at home. Set in the 1930s, the musical follows the story of a redhead orphan living in New York City and features beloved songs like "It's the Hard Knock Life" and "Tomorrow." Scheduled screenings are offered on weekends until January 17 and viewing codes are $32 each.
When: Various dates
If you're tired of cycling through the same handful of recipes each week, a virtual cooking class with Atco Blue Flame Kitchen may be just the thing. There are 10 different cooking classes happening during the month of January alone, including two kids PD day classes on January 29 where they can learn to make brunch or quiche. Adult classes are $25 each and can teach you how to make ricotta gnocchi, keema aloo curry, chocolate cake and more.
If you don't drink alcohol or are taking a break from it in January, here are some non-alcoholic craft sodas, spirits and beers you can get your hands on in Calgary.
Read more: 5 Great Non-Alcoholic Drinks You Can Buy in Calgary
View this post on Instagram
There's a new way to get outdoors and get some exercise at the new Nordic Loop in East Village. Grab your skis and check out the groomed cross-country ski loop that stretches one kilometre and has its own waxing station. Remember to follow current pandemic restrictions and guidelines, including staying two metres away from those outside your household.
If you've been missing Anju since it closed last year, you're not the only one. Thankfully, chef Roy Oh has now opened his new restaurant, Roy's Korean Kitchen, in Mission. Choose from dishes like KFC sliders, soy maple Brussels sprouts, the seafood curry ramen nest, spicy pork bulgogi, grilled short ribs and more for pickup or delivery.
2024 4 St. S.W., royskoreankitchen.com
When: January 18 to March 1
You can now add a bit of theatre to your weekly routine with the help of Downstage theatre company, which is offering a series of weekly "Creative Stretch Zoom Sessions" from January 18 to March 1. The sessions take place on Mondays from 5 p.m. to 6 p.m. and feature theatre games, guided meditation, story telling and more. It costs $75 to register for the series.