When: Wednesday nights (January 1, 8, 15, 22 and 29)
If you're looking for something to do on a Wednesday night this month (or any month), swing by Rumble House. Every Wednesday, the local non-profit art studio and gallery space holds an art rumble and auction where local artists and creatives spend two hours making art in the downtown west end, then auction off the finished products. The art rumbles start at 7 p.m. and the auctions begin at 9 p.m.
Read more: A Night at Calgary's Rumble House
1136 8 Ave. S.W., facebook.com
Last year, Avenue magazine launched the Made in Alberta Awards, which recognize and celebrate locally made products from across the province. After a successful inaugural year, entries are now open for 2020. This year, there are three new award categories and a new $5,000 cash prize for the overall winner. Share the news with a local maker or enter your own Alberta product by February 29, 2020.
When: January 8 and 22
On January 8 and 22, Calgarians can ski like an Olympian without breaking the bank as WinSport offers $14 lift tickets between 3 p.m. and 9 p.m. It's weather permitting, so be sure to check the hill reports first, but it's a great way to get out on the hill while giving your wallet a rest after the holidays.
88 Canada Olympic Rd. S.W., 403-247-5452, winsport.ca
Improve your cooking skills this month by taking at class at The Tastemarket by SAIT. Along with general introductory cooking classes, you can learn how to make Thai dishes, curry, artisan bread, Vietnamese fare and more. The Tastemarket even offers special date night cooking classes (the next one is on January 17).
View this post on Instagram
Hotel Arts re-opened its newly renovated pool over the summer, and one of the best parts about it is that you can even enjoy it in the winter thanks to some handy inflatable covers. The pool has been covered for a few weeks now, so swing by to lounge beside the water while snacking on treats from the poolside menu. Hotel guests can lounge by the pool for free, while non-hotel guests pay a small entrance fee.
119 12 Ave. S.W., hotelarts.ca
When: January 8 to 26
A staged reading by an Olympic gold medalist, a "spontaneous theatre creation" about queer romance, a 10-minute play festival, a show about the journey of 12 immigrant and refugee women in Calgary — these are just a few of the more than two dozen shows taking place during this year's High Performance Rodeo. If you're trying to decide which shows to see, here's what you should know before the start of this annual theatre festival.
Read more: Everything You Need to Know About the 2020 High Performance Rodeo
Locations vary, hprodeo.ca
When: January 9
Once a month, Telus Spark stays open late for a special, adults-only night of fun. At the next Spark After Dark event, check out exhibits like Body Worlds: Animal Inside Out, drink cocktails out of a test tube, listen to live music, try anatomy sketching, watch a movie in the dome theatre and more.
220 Saint George's Dr. N.E., sparkscience.ca
When: January 11
There's nothing like a battle of Alberta to get the blood pumping. Don't miss the chance to cheer for the Calgary Flames as they take on the Edmonton Oilers on January 11.
Scotiabank Saddledome, 555 Saddledome Rise S.E., nhl.com
Local chocolatier Bernard Callebaut has opened a new factory and retail storefront in Kingsland. There are plenty of reasons to visit, whether you've signed up for a chocolate class or want to see the treats being made in the factory with your own eyes. But make sure you don't leave without making your own chocolate bar, which can be topped with dried strawberries, cookie pieces, candied ginger, pretzels and more.
130, 560 69 Ave. S.W., masterchocolat.com
When: January 17
Get ready for a night of intrigue at Fort Calgary's next interactive murder mystery dinner theatre event. Guests are treated to a dinner buffet as they try to figure out the mystery being played out by local theatre company Pegasus Performances, who will stage Double Diamond Death this month.
Fort Calgary, 750 9 Ave. S.E., showpass.com
When: January 21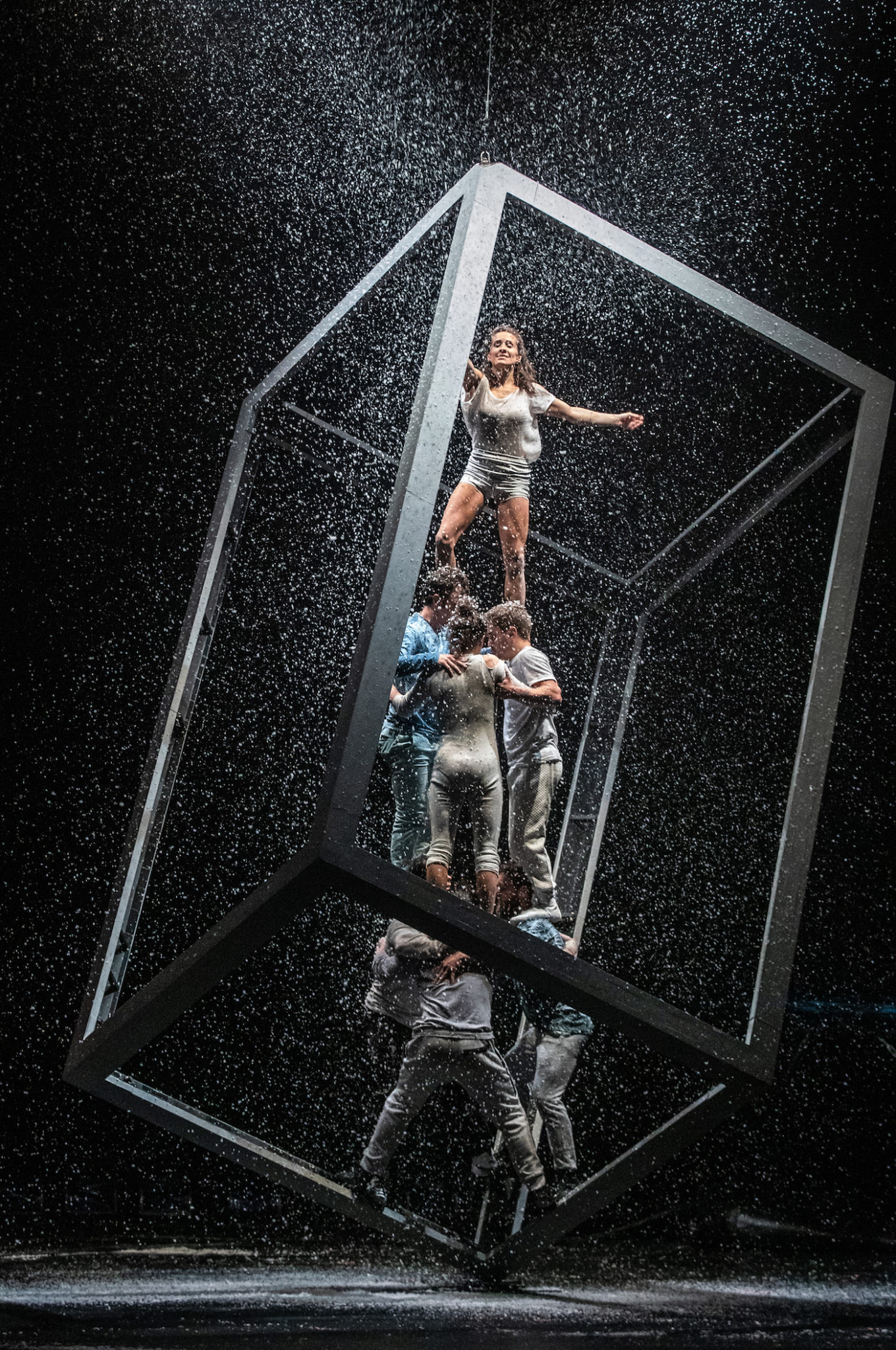 Juggling, trampolines, high flying acrobatics — you'll see all this and more during Flip Fabrique's Blizzard production, taking place in Calgary for one night only on January 21. This winter-themed circus show combines awe-inspiring circus artistry and skill with a story about friends overcoming a winter storm together.
Arts Commons, Jack Singer Concert Hall, 225 8 Ave. S.E. artscommons.ca
Check out some of the 85 restaurants and 37 stores that opened in Calgary last year
At least 122 new restaurants and stores have opened in Calgary over the past year. So if you're looking for a new spot to eat, drink or shop this month, there are plenty of options.
Read more: 85 New Restaurants That Opened in Calgary in 2019
Read more: 37 New Stores That Opened in Calgary in 2019
When: January 23 to 25
In Everything New is Old Again, local performance ensemble Revv52 breathes new life into hits like "Dream On" and "Creep" by giving them a 1920s to 1950s sound. There will even be a professional tap dancer and an additional eight-piece jazz band.
Bella Concert Hall, 18 Mt Royal Cir. S.W., taylorcentre.ca
Don't let the fact that you don't own ice skates keep you from zipping around the ice at a local recreation centre or outdoor rink. Whether you're in Calgary or the Rockies, there are plenty of places where you can rent some skates for a day of fun.
Read more: Where to Rent Ice Skates in Calgary and the Rockies
When the weather gets cold, sometimes you just need to spend the evening indoors with some board games. But if you're getting tired of playing the same games over and over again at home, visit The Hexagon Board Game Cafe in Kensington to try some of the hundreds of games in their arsenal. Play games like Exploding Kittens, Jenga, Dominion, Ticket to Ride and more while sipping on a hot or cold drink.
200, 1140 Kensington Rd. N.W., 403-209-2881, thehexcafe.com
When: January 23 to 26
It might be cold outside, but Calgary's annual Big Winter Classic music festival gives you a reason to bundle up and head out. From January 23 to 26, you can take in performances by bands and singers like Jennifer Castle, Bodega, No Age, The Northern Coast and Squids at Broken City, Inner City Brewing, Brewsters, Last Best and more. Buy a weekend pass to keep yourself venue-hopping throughout the entire festival.
Various locations, bigwinterclassic.com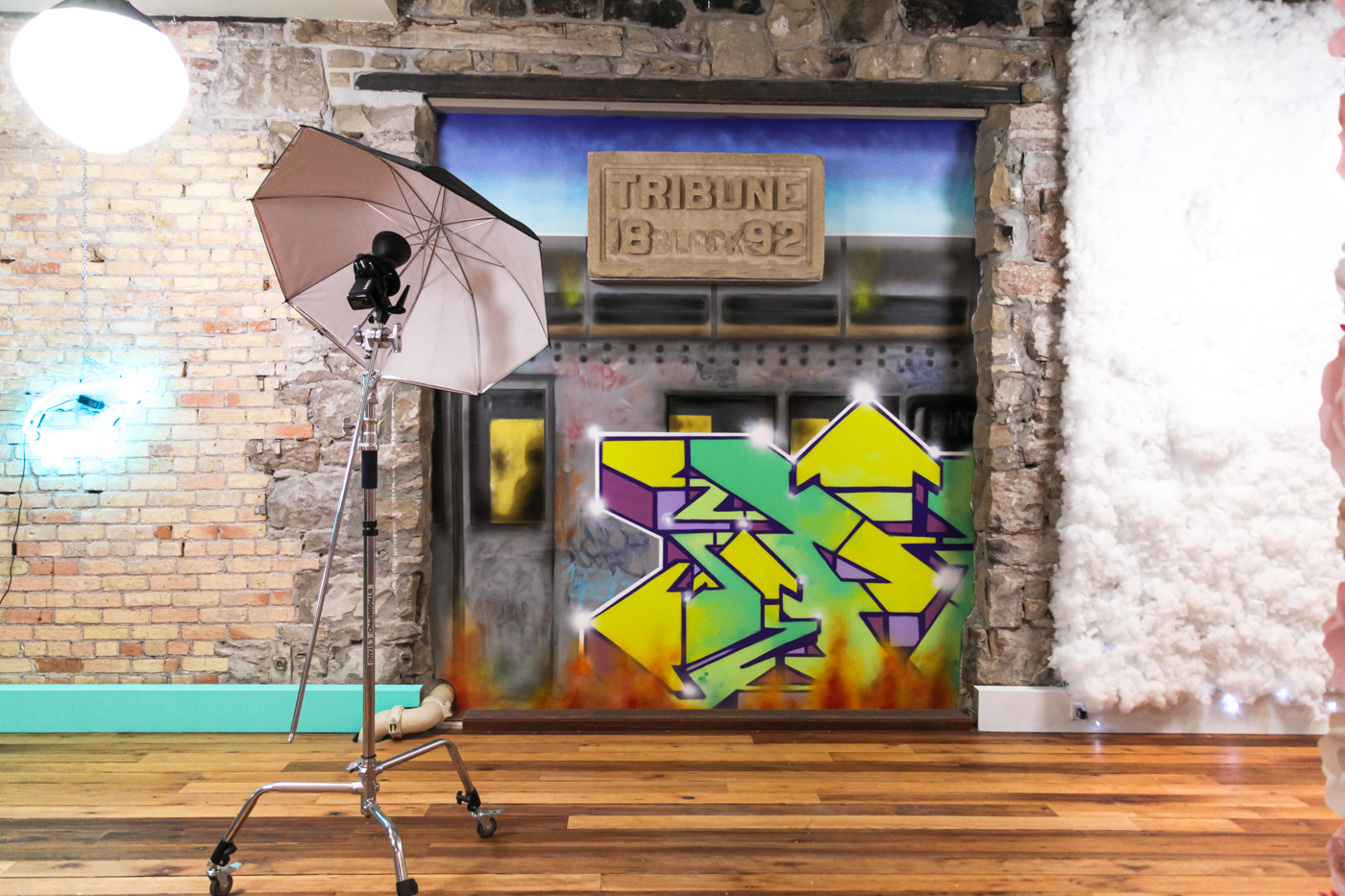 This month, grab your camera and head to Snap Foto Club, a new selfie studio in downtown Calgary. The photo studio features 30+ photo experiences where you can snap photos in front of golden wings, on a throne or even in a bathtub full of rose petals. The space features professional grade lighting and offers equipment rentals for ring lights, DSLR cameras and Instax instant print cameras.
Read more: Inside Snap Foto Club, Calgary's First Permanent Selfie Studio
200, 118 8 Ave. S.W., snapfotoclub.ca
When: Starting January 23
Contemporary Calgary is kicking 2020 off with expanded hours and the first exhibitions from its inaugural 2020 programming. Two exhibitions will be launching on January 23: Luke Jerram's Museum of the Moon will feature a six-metre scale model of the moon, while Planetary showcases the work of 36 Calgary artists.
Centennial Planetarium, 701 11 St. S.W., contemporarycalgary.com
There is no shortage of things to do in the mountains this month. From learning how to snowmobile in Fernie to donning an Elvis Presley costume on the slopes in Banff, don't miss these exciting events happening near Calgary.
Read more: What to Do in the Mountains in January
If the winter weather has you down, spend some time at The Beach YYC, a 13,000 square foot indoor beach facility near Ramsay. You can drop in to play sports like ultimate frisbee, beach volleyball, soccer or dodgeball on Friday nights and Sunday afternoons, or sign up for a league.
3030, 2600 Portland St. S.E., 403-475-4031, thebeachyyc.ca
When: January 24
This isn't going to be your typical basketball game. When this touring exhibition team takes to the court in their signature red, white and blue uniforms, fans can expect amazing basketball feats, a record-breaking attempt and a whole lot of fun.
Scotiabank Saddledome, 555 Saddledome Rise S.E., scotiabanksaddledome.com
View this post on Instagram
The teams behind Gorilla Whale and The Beltliner have opened a new restaurant in Kingsland. Focusing on Canadian fare, The Goose's menu features tempting items ranging from beer battered fried mushrooms to B.C. mussels. But you'd be remiss if you left without trying "The Goose" burger, which sandwiches cheese curds, battered mushrooms and smokey red pepper aioli between a brioche bun.
7746 Elbow Dr., 403-764-7446, thegooseyyc.ca 
When: January 25 to 26
Wedding planning can be stressful, but this month, you can get inspired at The Bash. The wedding show is curated to avoid overwhelming attendees and highlights trendy local wedding vendors. This year, guests can peruse products and services by more than 30 vendors specializing in everything from wedding dresses to photo booths to invitations.
Hudson, 200 8 Ave. S.W., thebash.ca
When: January 29 and 30
This DIY craft studio in Mahogany always has tons of workshops going on where you can get crafty and learn new skills. This month, learn about making men's skin care products with essential oils on January 29 or learn how to make a macrame wall hanging on January 30.
137 Mahogany Plaza S.E., 403-278-9065, pinnovate.ca
Pick up some freshly baked goods from one of Calgary's many great bakeries
There is no shortage of great baked goods in Calgary. Whether you're looking for gluten-free baking, Japanese desserts or arguably the city's most beloved cheese buns, you won't be sorry you sought these local bakeries out.
Read more: Great Bakeries in Calgary