When: February 28 to March 15
Don't miss the chance to try a fantastic prix fixe, multi-course dining experience during the Calgary Food & Drink Experience. Nearly 70 participating restaurants ranging from Deane House to The Dandy Brewing Company will be offering special $20 or $30 lunch menus, $30 or $40 dinner menus and/or $65 gourmet dinners until March 15. This is a great (and affordable) way to experience a new restaurant you've been wanting to try or re-visit an old favourite.
Various locations, foodanddrinkexp.com
If you love eating sushi but can't make it to save your life, Goro + Gun's sushi rolling class is for you. Sign up with a group of friends and spend the session learning how three kinds of sushi rolls are made and sipping on miso soup.
245, 225 7 Ave. S.W., goroandgun.ca 
When: March 5
Nosh on all-you-can-eat wings to support KidSport Calgary? You don't have to ask us twice. Bring your appetite to Cowboys' 2020 Wing Off event, where you can try more than 25 wing flavours before voting for your favourite.
Cowboys Dance Hall, 421 12 Ave. S.E., cowboysnightclub.com
Take a yoga class at a local brewery
When: March 7
Yoga and beer come together at three local breweries this month. On March 7, Legend 7 Brewing, Inner City Brewing and Cabin Brewing Company will be holding yoga classes inside their spaces at 10 a.m. Once the classes are over, stick around to grab a pint and relax some more.
Legend 7 Brewing, 4025 9 St. S.E., 587-355-3105, legend7brewing.com; Inner City Brewing, 820 11 Ave. S.W., 587-880-8600, innercitybrewing.ca; Cabin Brewing Company, 505 36 Ave. S.E., 403-244-3331, cabinbrewing.ca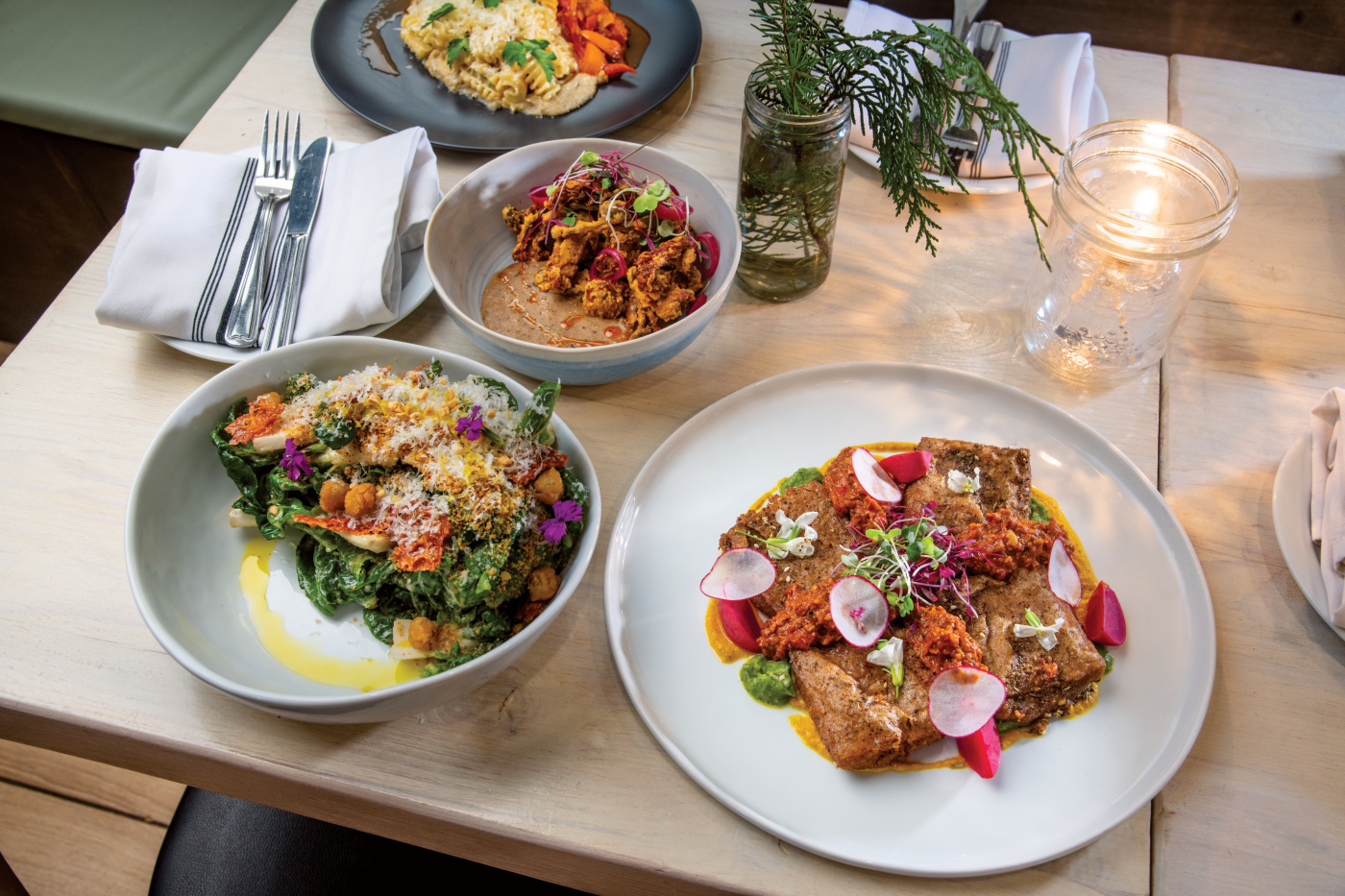 Avenue just released its 2020 list of the best restaurants in Calgary, which gives you tons of suggestions for your next night out. Choose from the 20 best overall restaurants in Calgary, the 10 best new restaurants and the best restaurants for Thai, pizza, Chinese food and more.
Read more: Calgary's Best Restaurants 2020
When: March 8
It doesn't matter if you're a child, a child at heart or a hardcore collector — there's something for everyone at the Red & White Calgary Comic & Toy Expo. In addition to two costume contests (one for those ages 12 and under, one for those older than that), there will also be tons of comics, manga, artwork and toys to check out and buy.
Red & White Club, McMahon Stadium, comicandtoy.ca
When: Tuesdays in March (March 10, 17, 24 and 31)
This month, get your workout in by climbing to the top of Calgary's most iconic building. The 802 Challenge runs on Tuesdays in March and for $10, you can climb your way to to the Calgary Tower's Observation deck by taking the (normally closed) 802-step stairwell. The panoramic views of the city are a great way to reward your efforts. The 802 Challenge is open from 4 p.m. to 7 p.m.
Calgary Tower, 101 9 Ave. S.W., calgarytower.com
When: Starting March 13
Not only will Jann Arden become a member of the Canadian Music Hall of Fame this month, but she's also the star of the National Music Centre's newest exhibition opening on March 13. Featuring everything from performance outfits to her first single, the Canadian Music Hall of Fame: Jann Arden exhibit offers an interesting look at the life and career of the Calgary-born singer. The exhibition runs until October 2020.
Studio Bell, 300 851 4 St. S.E., studiobell.ca
When: March 13
Looking to change things up for your next date night? The Tastemarket by SAIT offers a monthly date night at its downtown facility and the next one is on March 13. While the Tastemarket chefs will make the charcuterie and dessert you eat that night, you'll get to help make the main course with your date.
The Tastemarket, 444 7 Ave. S.W., tastemarket.ca
View this post on Instagram
Bitter Sisters Brewing Co., Calgary's newest brewery, opened in the Kingsland neighbourhood last month. Head brewer Marc Creaser is currently offering four beers, plus there's a great food menu featuring beer and cheese fondue, Nashville hot fried chicken sandwiches, gnocchi, beignets and more.
510 Heritage Dr. S.W., 403-287-8811, bittersisters.co
When: March 13
The Calgary Roughnecks always kick things up a notch for its annual St. Patrick's Day party. Not only can you cheer on the professional lacrosse team as they take on the Saskatchewan Rush, but there will also be a $5 happy hour, limited edition jerseys for sale, the chance to win free food and drinks if you arrive early enough and more.
Scotiabank Saddledome, calgaryroughnecks.com
Looking for an easy hike to tackle this month? We've got four with perks ranging from clearly marked routes to beautiful views.
Read more: Four Hiking Trails in the Mountains Where You Couldn't Get Lost Even if You Tried
When: Until March 14
Consent, race and privilege are just a few of the serious topics explored in Alberta Theatre Projects' latest production, Actually. The 90-minute play by Anna Ziegler follows two freshmen students at Princeton University — one a well-off Jewish woman, the other an African American man coming from poverty — as they share their perspectives from a night involving the complexities of consent.
Martha Cohen Theatre, 215 8 Ave. S.E., albertatheatreprojects.com
During the 1988 Winter Olympics, some of the world's greatest skaters graced the ice at Calgary's Olympic Oval, and they still do today during national and international competitions that take place there. Calgarians can get a taste of what that might've felt like by stopping in for a skate during public skating times. You can even rent a pair of speed (or hockey) skates from the Skate Shop to get the full effect.
288 Collegiate Blvd. N.W., oval.ucalgary.ca
View this post on Instagram
When: March 14
Pi Day may technically be about the mathematical constant pi, but it has also become a reason to eat actual pies every March 14th. Use the day as an excuse to buy some from one of the great pie spots in the city, including Pie Junkie, Pie Cloud and Simple Simon Pies. You may also want to try the iconic flapper pie from Blackfoot Truckstop Diner.
Read more: The Story Behind Blackfoot Truckstop Diner's Legendary Flapper Pie
When: March 15
Calgary's Original St. Patrick's Day Road Race has been going strong for 33 years and is back for another year. Runners can choose between a 5K or 10K run that starts at Central Memorial High School and ends with a finisher medal and Irish stew.
Central Memorial High School, 5111 21 St. S.W., raceroster.com
When: March 18
Art takes time, but at Art Battle, that's exactly what the artists don't have. Watch as artists paint in three timed, live art battle rounds at the Rec Room and then vote for your favourite artwork. The Calgary event will feature 12 artists and painting begins at 8 p.m.
The Rec Room, 901 64 Ave. N.E., artbattle.com
View this post on Instagram
Can't get enough cat cuddles? Visit Regal Cat Café in Kensington to play with cats from the MEOW Foundation before grabbing a bite on the cafe side. And if you happen to fall in love with one of the cats, you can apply to adopt them. So far, more than 500 cats have been adopted from the cafe.
303 10 St. N.W., 403-455-2287, regalcatcafe.com
When: March 18 to 21
Alberta Ballet takes on a childhood classic with its latest production of Peter Pan. Check out one of the five performances to be transported to the world of Never Never Land, where the audience will enjoy flying, incredible dancing and an original score.
Southern Alberta Jubilee Auditorium, 1415 14 Ave. N.W., albertaballet.com
Great for a relaxing day with friends or a solo recharge, this new spot by Leela Eco Spa offers spa services and sophisticated cocktails. The wide range of spa services includes manicures, pedicures, hair removal, facials and lashes. Come early (or stay after) for a drink and some snacks to complete the experience.
927 17 Ave. S.W., 403-775-7072, uncommonyyc.com
When: Third Saturday each month (next date is March 21)
Leave your car at home and hop on the YYC Brew Bus to visit some local bars, distilleries and breweries this month. The monthly bus service travels to a set group of local breweries, taprooms and bars in a loop each month on the third Saturday, making it easy to hop on and off at multiple local spots. The free bus service currently travels to spots like Bottlescrew Bills, Burwood Distillery, Cold Garden, Bridgeland Distillery and more.
Avenue's annual Best Neighbourhoods survey is back and we want to know what you think makes a neighbourhood great. The survey is open until March 10. Click here to take the survey.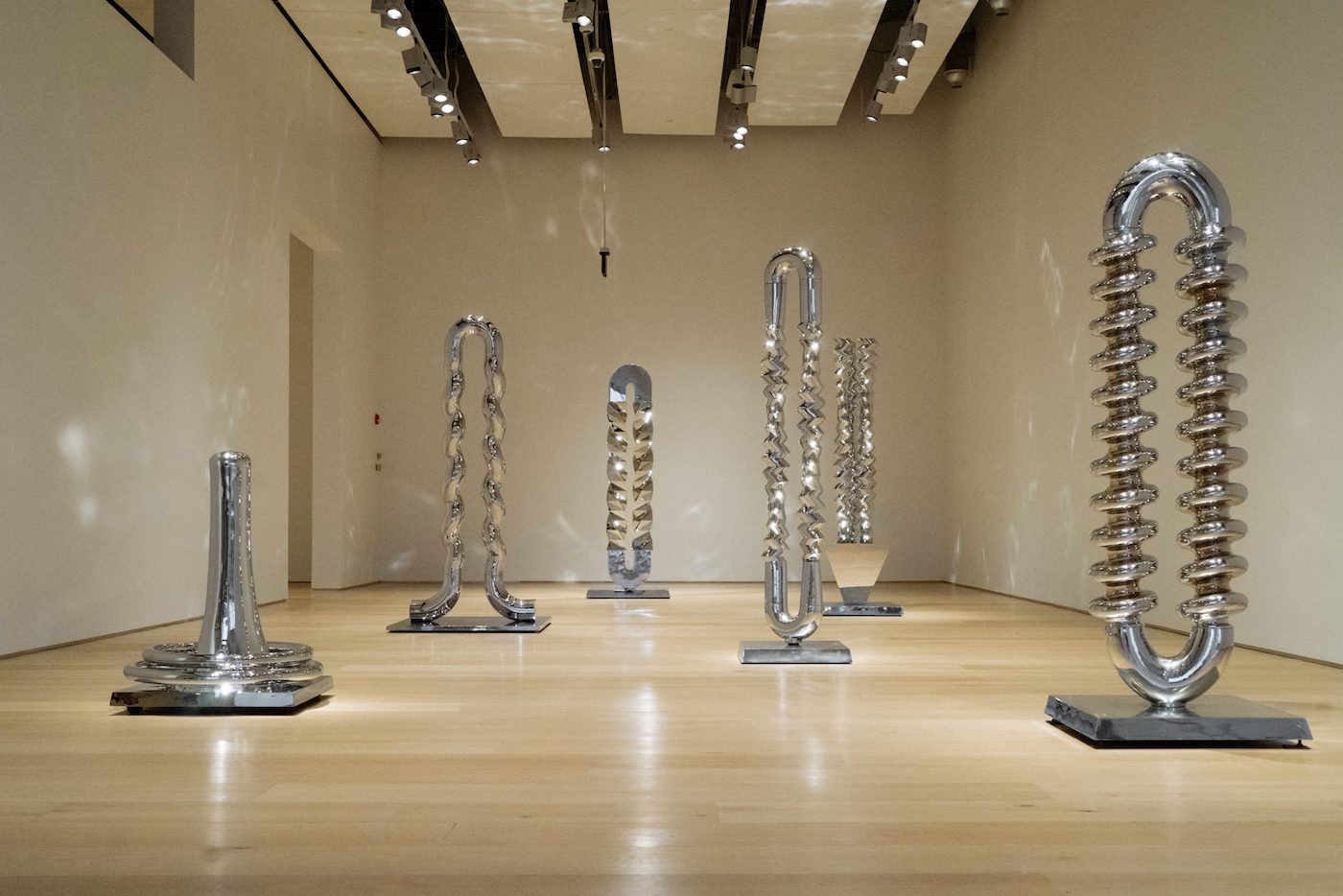 When: Until May 3
Alberta-born sculptor Katie Ohe has had a long, storied career, and it's currently on display at the Esker Foundation. The new Katie Ohe exhibition features a wide range of Ohe's influential sculptural artwork, including many interactive pieces that offer an additional thrill as they twirl around when spun.
Esker Foundation, 4th Floor, 1011 9 Ave. S.E., eskerfoundation.com
When: Plants, Pino and Potions kick off event on March 27
Whether you're a dedicated vegan/vegetarian or simply trying to eat more plant-based fare, you won't want to miss the return of Planted. The dining series kicks off on March 27 with a night of passed canapes, wine and cocktails, chef stations and more. Stay tuned for more events, including the wrap-up event in April at the Calgary Zoo.
Canada Olympic Park, winsport.ca
For many people, it's still too cold to be doing much outdoor cycling. Thankfully, B-Line Indoor Bike Park has more than 60,000-square-feet of indoor space where you ride on jump lines, pump tracks, a street section and even into a big foam pit. You'll stay warm, get your bike time in for the day and maybe even catch some air.
Unit 6, 401 33 St. N.E., 403-764-7433, blinebikepark.com