When: February 26 to March 23
You may be familiar with the story of Nathaniel Hawthorne's 1850 novel The Scarlet Letter, where a Puritan village in the 1640s punishes a woman named Hester Prynne by making her wear a scarlet "A" to symbolize her adultery. But things are a little different in Theatre Calgary's adaptation. Written by award-winning American playwright, film director and screenwriter Phyllis Nagy, this version sees Prynne challenge the societal expectations of women.
Arts Commons, Max Bell Theatre, 403-294-7447, theatrecalgary.com
When: February 28 to March 3
Todd Talbot of Love It or List It, Carson Arthur of shows like Critical Listing and Green Force, Kathy Yuen of Phase One Design, Chelsie Anderson of Chelsie's Garden Soil-utions — these celebrity and local experts know a lot about homes, renovations, real estate, gardening and more. And Calgarians can hear from them all at this year's Calgary Home and Garden Show. Attendees can also take part in DIY workshops and visit exhibitors.
BMO Centre, Stampede Park, calgaryhgs.com
When: March 1
Looking to change things up for your next date night? The Tastemarket by SAIT offers a monthly date night at its downtown facility and the next one is on March 1. While the Tastemarket chefs will make the charcuterie and dessert you eat that night, you'll get to make the main course with your date.
The Tastemarket, 444 7 Ave. S.W., tastemarket.ca
View this post on Instagram

Pigeonhole is already a popular dining destination on 17 Ave. S.W., but now, you can also pop in there for breakfast or brunch. The restaurant recently launched a breakfast service that runs from 8 a.m. to 1 p.m. from Wednesday to Sunday, and the menu does not disappoint. There's pancake souffle, coconut grits, an arepas Benedict, a French double dip, Deepwater Farms kale salad and more.
306 17 Ave. S.W., 403-452-4694, pigeonholeyyc.ca
If the winter weather has you down, a mini road trip to Banff may be just what you need to revive your spirits. Sure, it's still snowy there too, but a change of scenery can make all the difference sometimes. And while you're there, you can check out some of Banff's great local bars, which range from casual spots with great views of the mountains to bars where you can dance and party the night away.
Read more: The Bar Star's Guide to Banff
For many people, it's been a bit too cold lately to be doing much outdoor cycling. Thankfully, B-Line Indoor Bike Park has more than 60,000-square-feet of indoor space where you ride on jump lines, pump tracks, a street section and even into a big foam pit. You'll stay warm, get your bike time in for the day and maybe even catch some air.
Unit 6, 401 33 St. N.E., 403-764-7433, blinebikepark.com
When: March 1 to 10
Downtown dining event The Big Taste may be gone this year, but you can still try some fantastic prix fixe, multi-course dining experiences during the new Calgary Food & Drink Experience. More than 50 participating restaurants ranging from Deane House to Brasserie Kensington will be offering special $20 or $30 lunch menus, $30 or $40 dinner menus and/or $65 gourmet dinners from March 1 to 10. This is a great (and affordable) way to experience a new restaurant you've been wanting to try or re-visit an old favourite.
Various locations, foodanddrinkexp.com
Is this winter weather giving you dry skin? Join the club. Thankfully, Kensington spa Swizzlesticks has a new hydramemory facial that can probably help. Pop in for a relaxing session designed to hydrate and brighten your skin.
1211 Kensington Rd. N.W., 403-270-7333, swizzlesticks.com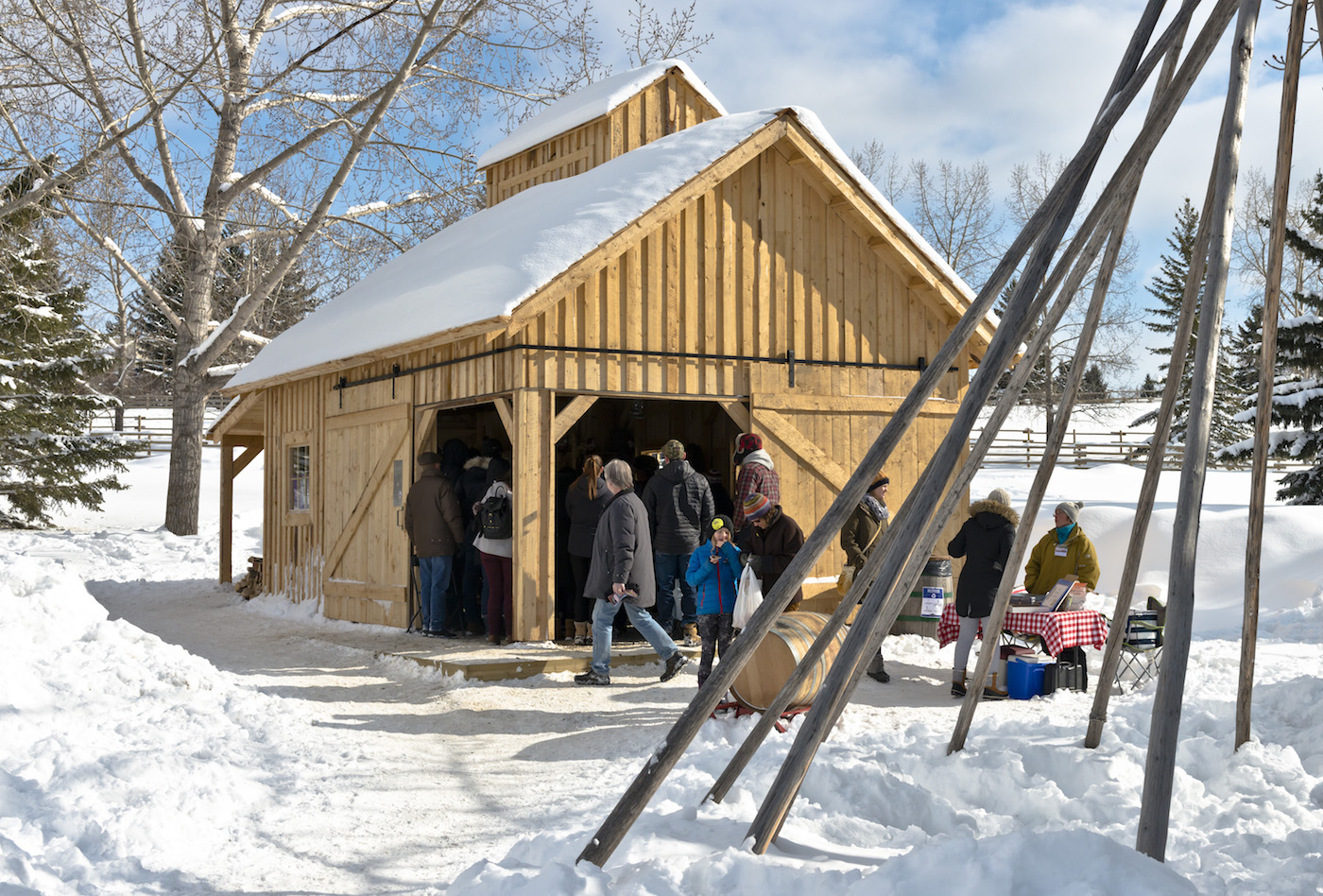 When: March 2 and 3
This month, get outside and learn more about First Nations, Métis and French-Canadian cultures at the annual Calgary Maple Festival des Sucres. Held at Heritage Park on March 2 and 3, the festival is a two-day extravaganza where you can make your own maple taffy on fresh snow, check out cultural art displays, play street hockey, listen to live music, see cultural presentations and more.
Heritage Park, 1900 Heritage Dr. S.W., calgarymaplefest.com
When: March 5 to 23
The final production of Alberta Theatre Projects' 2018-19 season, The New Canadian Curling Club tells the story of an Alberta town's "Learn to Curl" initiative, the Canadian newcomers who come to learn the sport and their prejudiced head coach. Several of the production dates feature special deals or treats, including a pay-what-you-can performance on March 5 and a performance with free pizza on March 7.
Arts Commons, Martha Cohen Theatre, albertatheatreprojects.com
If you love eating sushi but can't make it to save your life, Goro + Gun's sushi rolling class is for you. Sign up with a group of friends and spend the session learning how three kinds of sushi rolls are made and sipping on miso soup.
245, 225 7 Ave. S.W., goroandgun.ca 
When: March 10
It doesn't matter if you're a child, a child at heart or a hardcore collector — there's something for everyone at the Red & White Calgary Comic & Toy Expo. In addition to two costume contests for children and adults, respectively, there will also be tons of comics, manga, artwork and toys to check out and buy.
Red & White Club, McMahon Stadium, comicandtoy.ca
Calgary is known for having great steak, so be sure to check out the latest addition to the city's steak house scene. Le Petit Boeuf recently opened in Mission and is by the team behind Cassis Bistro, The Little French Market, Vélo Café and Suzette Bistro. Guests will find a mix of meaty and vegetarian dishes on the menu, including Alberta beef tenderloin with foie gras ravioli, Alberta Wagyu striploin, beef cheek, roasted beets, zucchini mousse, mixed mushroom fricassée and more.
2210 4 St. S.W., 403-802-0036, lepetitboeuf.com
When: March 13 to 17
Calgary's Festival of Animated Objects only comes once every two years and features performances using animated objects, puppetry and mask. This year's festival has more than 20 shows, workshops and events. Watch the 1981 stop-motion animation film Clash of the Titans, attend a puppet cabaret or take your kids to a puppet-making workshop at the Central Library.
Various locations, puppetfestival.ca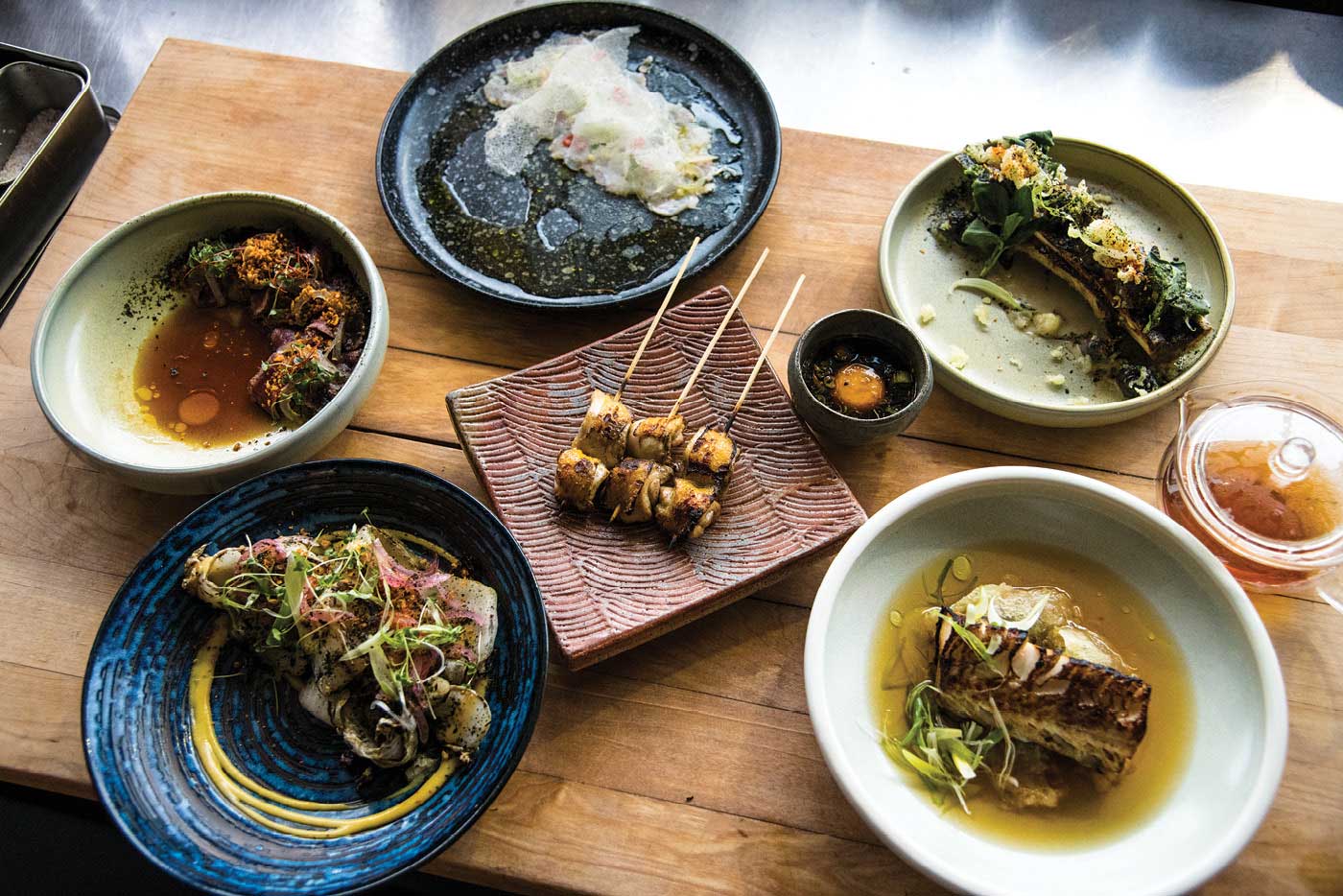 Avenue just released its 2019 list of the best restaurants in Calgary, which gives you tons of suggestions for your next night out. Choose from the 20 best restaurants in Calgary, the three best new restaurants and the best restaurants for Italian, pizza, Chinese food and more.
Read more: Calgary's Best Restaurants 2019
When: March 17
Calgary's Original St. Patrick's Day Road Race has been going strong for 32 years and is back for another year. Runners can choose between a 5K or 10K run that starts at Central Memorail High School and ends with a finisher medal and Irish stew.
Central Memorial High School, 5111 21 St. S.W., raceroster.com
Craving some beef jerky? Lucky for you, there are at least nine local producers making their own high quality version of this popular snack.
Read more: Where to Get Locally Made Beef Jerky
When: March 19
You saw her star on season 11 of The Bachelorette, and now, you can see Kaitlyn Bristowe in person during the first of only two Canadian stops on her Spring Break live tour. Brandi Cyrus will be there as a DJ, Bristowe will be recording an episode of her podcast, Off the Vine, and more.
Bella Concert Hall 4825 Mt. Royal Gate S.W., taylorcentre.ca
When: Third Wednesday each month (next date is March 20)
Getting to a local bar or brewery just got a lot easier thanks to YYC Brew Bus, a new monthly bus service that travels to a set group of local breweries, taprooms and bars in a loop on the third Wednesday night. The free bus service currently travels to spots like Bottlescrew Bills, Burwood Distillery, Eighty-Eight Brewing Co., Cold Garden and more.
Sauce Italian Kitchen & Market has been around for just over three years now and wears multiple hats as a market, cafe, bakery and deli. This is a great spot to pop into for a quick coffee or to grab a few grocery items for the week.
Read more: What to Buy at Sauce Italian Kitchen & Market
3326 17 Ave. S.W., 403-727-7627, sauceitalianmarket.com
View this post on Instagram

In the market for a new bike? Last month, The Bike Shop opened a new store along Macleod Trail and at almost 20,000-square-feet, it's pretty impressive. There are mountain bikes, road bikes, hybrid bikes, children's bikes and more, not to mention cycling accessories and apparel.
7413 Macleod Tr. S.W., thebikeshop.com
Listen to some opera at two events (one of which is a Sunday Opera Brunch)
When: Sunday Opera Brunch on March 24; Taste of the Opera on March 29
Calgary Opera's next production, Rigoletto, doesn't start until April,  but you can enjoy a taste of what's to come at two upcoming events. On March 24, the company is holding a Sunday Opera Brunch complete with singing and a buffet at the Calgary Petroleum Club. Then, on March 29, you can go behind the scenes at the Taste of the Opera event at Mamdani Opera Centre, which will feature discussions and snacks.
Calgary Petroleum Club, 319 5 Ave. S.W.; Mamdani Opera Centre, 1315 7 St. S.W.; calgaryopera.com
If you've never played archery tag before, it's essentially what you'd get if you combined archery, dodgeball and paintball — and it's really fun. There are least two facilities in Calgary that offer Archery Tag, including Archery Games in Vista Heights and Thundrdome Amusements near Deerfoot Meadows.
Both offer regular bookings, but there are some particularly good times to go: Archery Games has all-you-can-play drop-in times on Friday and Sunday nights, while Thundrdome has a monthly licensed adults-only night (the next one is on March 27).
Archery Games, 22, 2015 32 Ave. N.E., 587-387-2799, archerygamescalgary.ca; Thundrdome Amusements, 7005 6 St. S.E., 403-258-0060, thundrdome.com
When: March 29
Every month, local Victoria Park bar Shelter holds a spirit tasting event where guests can learn more about (and taste) a particular spirit. The next tasting event is focused around whiskey from Michter's Distillery and attendees will get to try a flight of the distillery's products and learn more about its history. The night also includes two cocktails, appetizer pairings and more, all for only $65.
1210 1 St. S.W., 403-233-7730, shelteryyc.com
During the 1988 Winter Olympics, some of the world's greatest skaters graced the ice at Calgary's Olympic Oval, and they still do today during national and international competition that take place there. Calgarians can get a taste of what that might've felt like by stopping in for a quick skate during public skating times. You can even rent a pair of speed (or hockey) skates from the Skate Shop to get the full effect.
288 Collegiate Blvd. N.W., oval.ucalgary.ca