When: November 1 to 10
Need an excuse to have some friends over for dinner? Consider holding a get together with a fundraising goal during The Big Social fundraising campaign from November 1 to 10. Each guest donates some money towards the goal and gets a fun night filled with tasty food in return. The best part? Those funds will help support the Alex Community Food Centre and other organizations.
Read more: Host a Fundraiser Dinner Party During The Big Social in November
When: November 1 to 11
As you travel along Memorial Drive this month, take a minute to honour the memory of the Southern Alberta soliders who've sacrificed their lives. More than 3,400 white crosses will be set up across five acres from November 1 to 11 as part of the Field of Crosses Memorial Project. The site will host a Remembrance Day service at 10:30 a.m. on November 11, as well as a daily flag raising ceremony at sunrise and a flag lowering ceremony at sunset between November 1 and 11.
Memorial Dr. between 3 St. N.W. and Centre St., fieldofcrosses.com
When: November 2 to 10
Order some popcorn and watch films from 22 European countries including Bulgaria, Italy, Poland, Serbia and more during this annual film festival. English subtitles will be provided. The festival will also have a closing gala on November 10.
Globe Cinema, 617 8 Ave. S.W., calgaryeuropeanfilmfestival.ca
When: November 4
We recently revealed the 2019 class of Top 40 Under 40 and are celebrating their accomplishments at our annual Top 40 Under 40 gala on November 4. Snag some tickets now and join us for an inspiring night (complete with hors d'oeuvres and performances) in the Jack Singer Lobby at Arts Commons.
Jack Singer Lobby, Arts Commons, 205 8 Ave. S.E., showpass.com
View this post on Instagram
If you have a sweet tooth, the newly opened D Spot Dessert Cafe on 17 Avenue S.W. is for you. This new eatery takes creative desserts to the next level with banoffee milkshakes, cookie dough pancakes, chocolate fondue, chocolate lava cake and more. If you need something savoury to balance it out, there are also pizzas, poutines and hot dogs.
100, 933 17 Ave. S.W., 403-284-4649, dspotdessert.com
When: November 7 to 10
Shop for made-in-Canada jewellery, food products, apparel and more at the 33rd edition of the Festival of Crafts. The annual holiday market brings more than 230 vendors to the BMO Centre for four days of shopping and holiday cheer.
BMO Centre, Stampede Park, 20 Roundup Way S.E., festivalofcrafts.ca
If you find yourself craving a late-night snack this month, swing by one of these 11 restaurants. They offer late-night deals on dishes like truffle fries, tacos, barbecue, wings and more.
Read more: 11 Late-Night Restaurant Deals in Calgary
When: November 10
The JazzYYC Canadian Festival is ending things on a thirst-quenching note with one of its final events of this year's festival. On November 10, don't miss the Inglewood Brewery JazzWalk featuring jazz performances at High Line Brewing, Revival Brewcade, Dandy Brewing Company, Ol' Beautiful Brewing Co. and Cold Garden at various points throughout the day. That same day, there will also be a JazzWalk at the Central Library from 12 p.m. to 5 p.m. The JazzYYC Canadian Festival runs from November 6 to 10.
Various locations, jazzyyc.com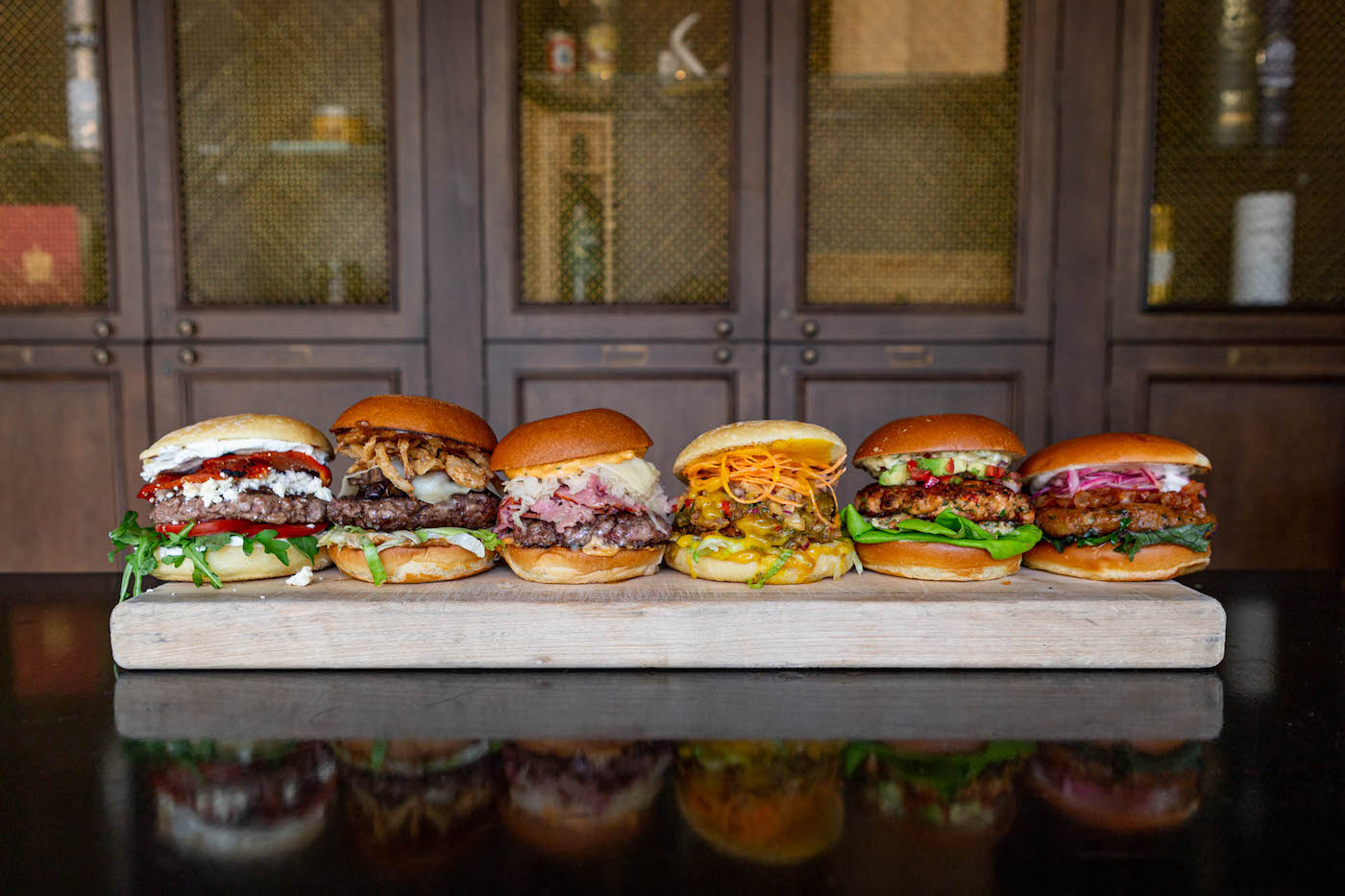 When: Until November 10
The Guild knows how to make a mean burger, and every year, it takes things to the next level during its annual Burger Fest. Running until November 10, this year's Burger Fest menu features six new burger creations, including a French onion mushroom melt, a jerk chicken burger and a housemade falafel burger.
The Guild, 200 8 Ave. S.W., 403-770-2313, theguildrestaurant.com
When: November 15 to 17, 22 to 24 and November 29 to December 1
Held at Spruce Meadows over three weekends, the International Christmas Market is a great spot to do your holiday shopping. Enjoy performances by festive carolers and shop more than 300 vendors set up in indoor and outdoor areas of the equestrian facility.
18011 Spruce Meadows Way S.W., sprucemeadows.com
National Taco Day may have already passed, but it's never a bad time to indulge in everyone's favourite wrapped food. No matter what day of the week it is, you can grab a group of friends and find a Calgary restaurant offering a deal on tacos.
Read more: Where to Find Taco Deals Every Day in Calgary
When: November 15, 2019 to February 9, 2020
Mamma Mia! is arguably one of the catchiest, most irresistibly entertaining musicals out there, and starting this month, Calgarians can experience it in all its glory at Stage West. The musical production promises to be a high-energy and entertaining experience as it dives into the lives of Donna and her daughter Sophie, who is trying to find out who her father is before her Greek island wedding. Expect to hear all the hit songs including "Mamma Mia!" and "Dancing Queen."
727 42 Ave. S.E., 403-243-6642, stagewestcalgary.com
When: November 16
You've seen Thorgy Thor compete on RuPaul's Drag Race and RuPaul's Drag Race All-Stars, and now, you can see the popular drag performance artist perform with the Calgary Philharmonic Orchestra this month. Get ready for an entertaining evening of drag and classical music featuring Thorgy playing the cello, violin and viola and conductor Daniel Bartholomew-Poyser.
Jack Singer Concert Hall, Arts Commons, 205 8 Ave. S.E., calgaryphil.com
When: November 16
The Roughnecks are back for another season and kicking things off with an exhibition match against the Colorado Mammoth on November 16. Tickets are only $5 to $10, depending on where you sit, and players will be signing autographs after the game.
Scotiabank Saddledome 555 Saddledome Rise S.E., calgaryroughnecks.com
View this post on Instagram
When: Runs until March 1, 2020
From octopuses and sharks to horses and giraffes, Telus Spark's latest exhibit takes an anatomical look at more than 100 animals whose bodies have been preserved. The family-friendly exhibit will be on display until March 1, 2020, but don't wait to check it out.
Read more: 6 Things to Know about Body Worlds: Animal Inside Out
Telus Spark, 220 Saint George's Dr. N.E., 403-817-6800, sparkscience.ca
When: November 19 to 24
Don't miss Broadway Across Canada's next Calgary production, the Tony Award-nominated musical, Waitress. It follows the story of a waitress named Jenna who's trying to escape her tumultuous home life and take her pie-making talent to the next level.
Southern Alberta Jubilee Auditorium, 1415 14 Ave. N.W., calgary.broadway.com
Looking for a good deal on kid's clothes? There are plenty of stores in Calgary offering consignment and second-hand apparel ranging from vintage items to major brand names.
Read more: Where to Get Kid's Consignment and Second-Hand Clothes in Calgary
When: November 21 to 24
Quickdraw Animation Society's annual Giant Incandescent Resonating Animation Festival (aka GIRAF) is hitting a major milestone as it returns for a 15th year this month. The line-up of independent animated films and events will be released on November 1, but you can expect pay-what-you-can screenings and plenty of awesome animation talent.
Locations vary, giraffest.ca
View this post on Instagram
It was sad news when Outside the Shape closed its gallery, store and workshop space in Inglewood earlier this year, but thankfully, it has returned with a new home in Marda Loop. Swing by the new location to shop for locally made products like shampoo and conditioner bars, Rinse & Repeat earrings, Greta Jane Paper Co. prints and more.
2036 34 Ave. S.W., outsidetheshape.com
When: November 22 to January 4
Every winter for around a month and a half, the Calgary Zoo stays open in the evenings and invites the public to explore its grounds, which are decked out in colourful light displays for its annual Zoolights event. It's a magical experience complete with family-friendly activities like skating and fire pits to round out the festivities. Look for new additions like a Sugar Shack and axe-throwing this year.
Calgary Zoo, 210 St. George's Dr. N.E., 403-232-9300, calgaryzoo.com
There's a new spot for locally made rum and sugarcane spirit in Calgary. Run by a father and son team, Romero Distilling Co. recently opened in the southeast and will soon offer a full line of spiced, non-spiced and dark sugarcane spirit, as well as amber, spiced and dark rum. Stop by for a tour or to try some of the distillery's sugarcane spirit in a cocktail.
300, 688 Heritage Dr. S.E., 403-640-7886, romerodistilling.com
When: November 23 to December 22
Christmas officially arrives at Heritage Park this month with Once Upon a Christmas. Between November 23 to December 22, visit the historical park on Saturdays and Sundays for a magical experience that includes handbell and caroling performances, a holiday play, Santa visits, wagon rides, gingerbread cookie decorating, a kids-only shopping experience and more.
Heritage Park, 1900 Heritage Dr. S.W., heritagepark.ca
View this post on Instagram
Chef Duncan Ly has been busy opening three eateries in the last two months. Takori's new Beltline location is his latest venture, which recently opened directly beside Foreign Concept (the two restaurants share a space) in the Beltline. Start your meal off with honey butter chips drizzled with yuzu aioli, then try soft tacos filled with bulgogi beef brisket and gochujang chicken. Don't leave without trying the cinnamon fried baos for dessert.
1011 1 St. S.W., takori.ca
When: November 24
For many of us, the holidays mean breaking out our pots and pans to do some Christmas baking for our family and friends. But if you're looking to make something a little different this year, consider taking one of The Cookbook Co. Cooks' Christmas baking classes, which run at 10 a.m. and 2 p.m. on November 24. Who knows, you may just discover your new favourite holiday treat.
The Cookbook Co. Cooks, 722 11 Ave. S.W., cookbookcooks.com
When: November 30
Several winter runs take place in Calgary each year, including the Great Sweater Run where participants don their best holiday-themed sweater for the race. Choose between a three, five or 10 kilometre race at South Glenmore Park.
South Glenmore Park, thegreatsweaterrun.ca