4 Warm Weather Travel Destinations Worth Visiting
Hot travel destinations to visit during Calgary's cool June
By Meredith Bailey
The pool at the Riviera Palm Springs has been a popular oasis since the 1950s.
The summer solstice, or the first day of summer, falls on June 21. But, for the past few years especially, June in Calgary has been rainy, cool, sometimes snowy and decidedly not summery – and the less said about June 21, 2013, the better. You can crank the thermostat and delay packing away your winter clothing or hit the road and visit one of these southern-American locales, including a desert oasis and a mountain-biking hub, that deliver a much-needed dose of heat, blue skies and plenty of sunshine.
Palm Springs, California
If you're on the hunt for heat, you can't beat a desert oasis. Located in the Coachella Valley, 160 kilometres east of Los Angeles, the city of Palm Springs has plenty of dry, hot weather. More than 350 days a year are clear and sunny. Heat aside, the city also features one of the largest collections of mid-century modern architecture in the world, including chic, 1950s-era boutique hotels. These favourite former hangouts of Rat Pack-era Hollywood stars offer plenty of poolside lounging. June is the start of low season in Palm Springs; so, as temperatures soar up to 40C, the cost of travel, accommodation, activities and dining falls. Low-season deals include free room nights at hotels. It is quieter in the hot summer months, but there's still more than enough to do to keep a sun-seeking Calgarian occupied, including soaking in the Palm Springs natural mineral waters or hiking in Mt. San Jacinto State Park.
Where to Stay
The super-chic Riviera Palm Springs was built in 1958. Its unique spoke wheel layout, where the suites surround the central pool, was an immediate draw for musicians and movie stars including Cher and Raquel Welch. A recent renovation brought the Riviera into the 21st century but maintained its mid-century modern charm.
What to Do
The 20th annual Palm Springs International ShortFest film festival and Palm Springs Restaurant Week fall in June, so, you can bounce from the air-conditioned interiors of the movie theatre, where you can enjoy award-winning short films from around the world, to the shaded patios of restaurants participating in Restaurant Week to enjoy prix fixe three-course meals.
(psfilmfest.prg, palmspringsrestaurantweek.com)
Moab, Utah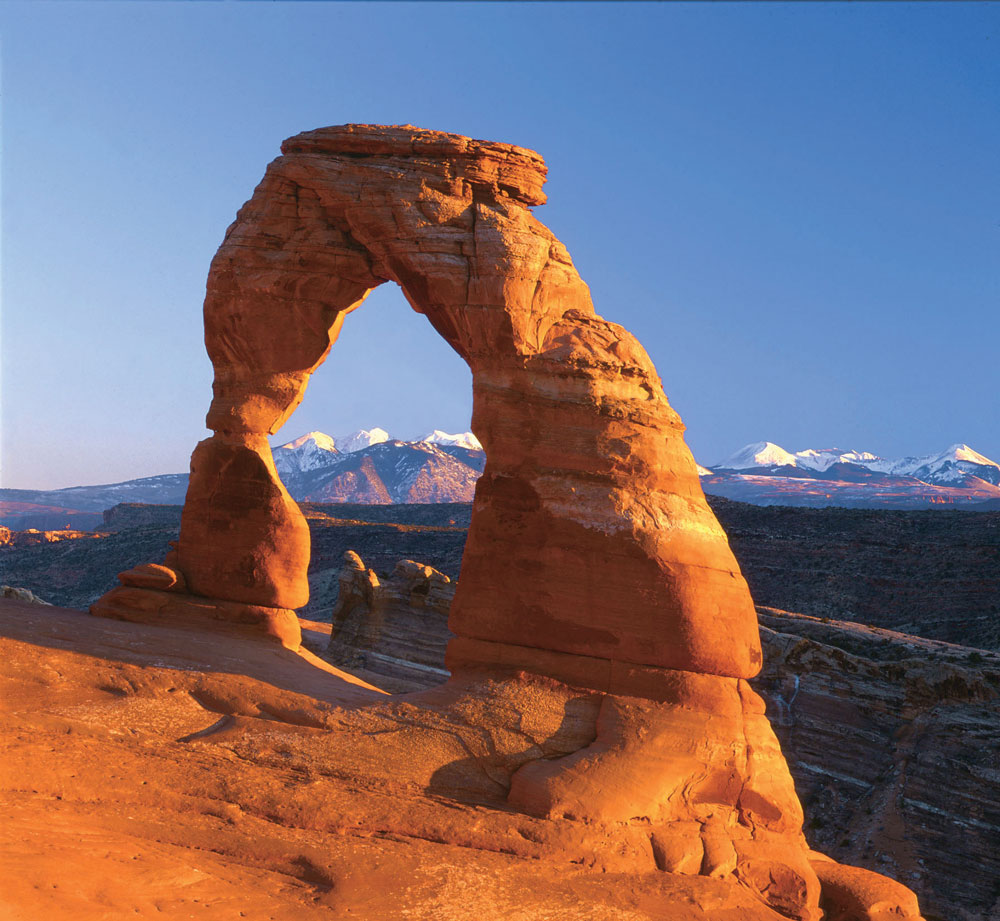 Photograph courtesy of the Moab Area Travel
Moab Delicate Arch
Outdoor adventurers are spoiled with options in Moab, Utah. Settled in the mid-1800s and incorporated as a town in 1884, the city of Moab sits in a red rock valley along the Colorado River. Known as a mountain-biking mecca, you can find the world-famous and highly technical, 16.9-kilometre Slickrock Bike Trail on the edge of the city, as well as dozens of other trails for beginners and scenic bikers. Hikers can explore the naturally occurring sandstone arches at Arches National Park, eight kilometres from the city, or the towering views overlooking the Colorado River at Dead Horse Point State Park, less than a 50-minute drive away. June is dry and hot, with average temperatures hitting 34C, but cooler evening activities are abundant in Moab. For example, nearby national parks are open 24 hours and the Delicate Arch trail, in Arches National Park, is a popular nighttime hike during a bright full moon.
Where to Stay
If the red rock cliffs surrounding Sorrel River Ranch Resort & Spa look familiar, it's because you've seen them in one of the many movies filmed here – like Thelma and Louise and 127 Hours. This luxurious boutique hotel sits along the Colorado River on 160 acres, where horses graze and a garden grows produce for the resort's gourmet restaurant.
What to Eat
As the city's only microbrewery, Moab Brewery and restaurant is worth a visit to sample beers that are brewed and bottled on site. The menu is large and packed with pub-food favourites – nachos, burgers and sandwiches. The award-winning beers include Dead Horse Amber Ale, a favourite with locals, and Over the Top Hefeweizen.
Scottsdale, Arizona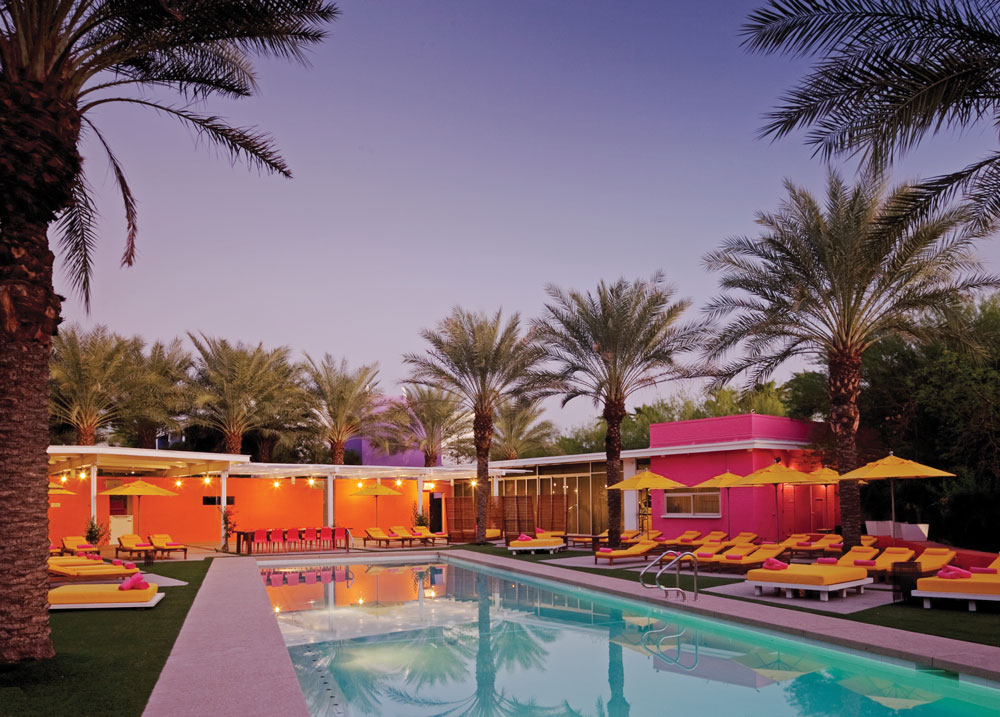 The pool at the colourful Saguaro hotel in Scottsdale.
For those of us on the metric system, triple-digit-Fahrenheit temperatures are hard to imagine, but they can be a daily occurrence come June in Scottsdale, Ariz. A three-hour direct flight from Calgary and a 20-minute drive from Phoenix, Scottsdale is in the Sonoran Desert, and, as with Palm Springs, the key to a successful desert holiday during the sizzling summer months is to plan your activities around the hottest part of the day. That means an early tee-off at one of Scottsdale's nearly 200 golf courses, hiking in the cool dawn hours to watch the sunrise at Bell Pass in the McDowell Sonoran Preserve – a 30,200-acre protected sustainable desert habit – and dining alfresco after the sun sets in one of the historic buildings-turned-restaurants in downtown Scottsdale. Take a stroll through downtown on Thursday evenings where, for 30 years, participating galleries have opened their doors to the public for free as part of Scottsdale's ArtWalk.
Where to Stay
Inspired by the vibrant colours of desert flowers, the Saguaro is a candy-coloured boutique hotel in Old Town Scottsdale, featuring two heated outdoor pools with plentiful options for lounging, cocktails by the pitcher and weekly live music. Former Iron Chef America competitor Jose Garces mans the hotel's upscale Mexican restaurant, Distrito.
(jdvhotels.com, thesaguaro.com)
Where to Eat
Tucked into the Scottsdale Civic Centre Plaza, Orange Table Bar is an award-winning breakfast, lunch and coffee shop. Find tasty – and filling – dishes including jalapeno pecan cakes (a spicy twist on pancakes) and an omelette stuffed with chicken, provolone and roasted green chillies.
Hilton Head, South Carolina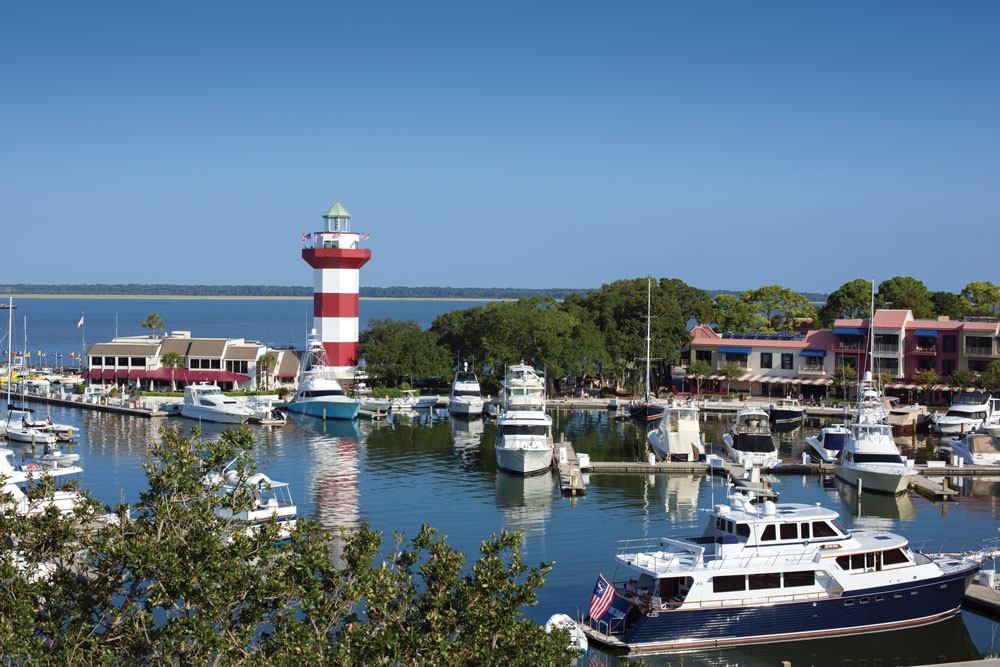 Photograph courtesy of The Sea Pines Resort
Hilton Heads Sea Pines Resort
It may seem a little out of the way for an East Coast beach vacation, but a June trip to the pristine Hilton Head Island in South Carolina, a 40-minute drive from Savannah, Ga., is not much further from Calgary than a visit to Halifax. Shaped like a foot in the Atlantic Ocean, Hilton Head is only 19 kilometres long and eight wide. The island boasts 52 golf courses, more than 250 restaurants, the 605-acre Sea Pines Forest Reserve, the Coastal Discovery Museum, which offers bottlenose dolphin-watching tours, and much more. It was voted one of the top-10 best U.S. islands in the 2013 Cond Nast Traveler Readers' Choice Awards. Hilton Head is a bike-friendly community and maintains 96 km of multi-use bike paths, 10 km of designated bike lanes and five public parks directly accessible by bicycle. In June, the island's subtropical climate averages 30C, and ocean temperatures hover around 27C.
Where to Stay
Developed in 1956, the Sea Pines Resort set the standard for sustainable resort development in the U.S. Built on 5,200 acres, it features a 605-acre nature preserve, more than 10 km of soft sand beaches, three world-class golf courses and elegant, low-profile buildings – none is taller than the highest oak or magnolia tree.
What to Do
The Coastal Discovery Museum offers evening turtle talks and walks from June through August. Learn about the loggerhead sea turtles that nest and hatch adorable baby turtles on the island's beaches during the summer.