Clean, pine-scented air, crystal-clear rivers, inspiring vistas – what's not to love about the mountains? How about crowds of tourists who clog up the roads and hold up your hikes? And just try booking a last-minute room or campsite in Banff, Jasper or Lake Louise this month. Good luck! But that's the bad news. The good news is that if you take the roads less travelled, you'll have all the space you need (and it will make all the difference).
For a mountain getaway to make the most of the remaining weeks of summer, your best bet is something a little off the radar. These five places are a good start.
Zip down to Nelson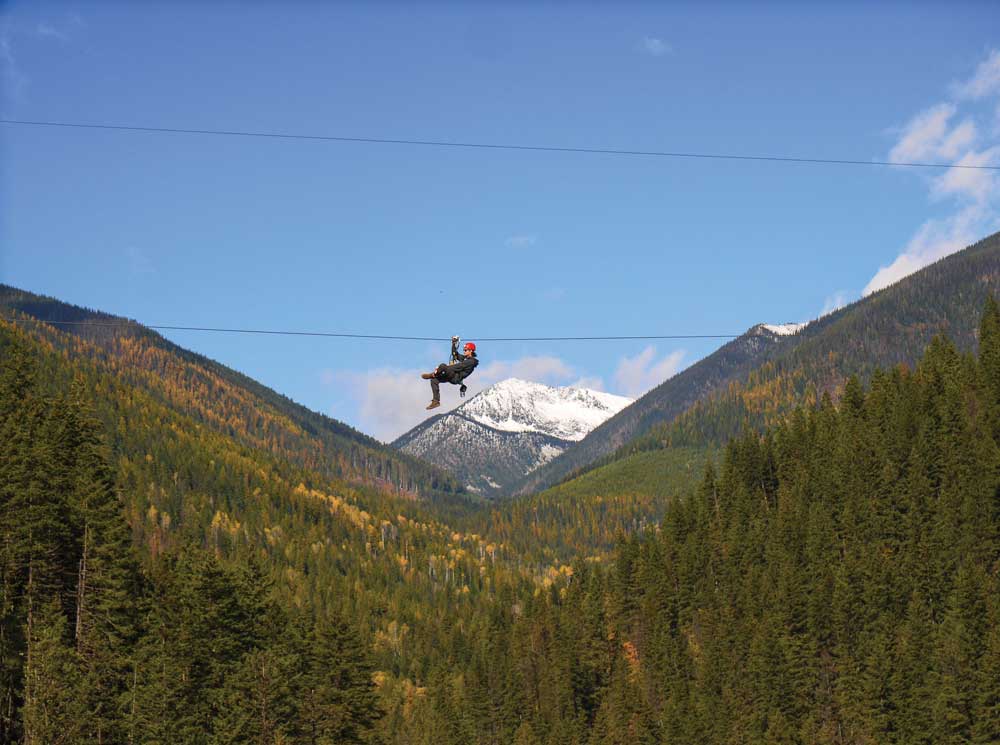 Ask anyone who has been there and they'll confirm that Nelson seems like it's in an entirely different galaxy. Spinning on its own trajectory, this small city in the West Kootenays is a hub for artists and other free-spirited folk. Hikers, mountain bikers and paddlers will also find their happy place in Nelson.
Sitting on the shores of the West Arm of Kootenay Lake, Nelson is a lengthy drive from Calgary (622 kilometres), which is all the more reason to get there before the snow starts falling. To acclimatize on your way into town, try the Kokanee Mountain Zipline adventure. Located approximately 30 minutes east of Nelson outside of Kokanee Creek Provincial Park, this thrilling tour incorporates six different "zips," whereby zippers soar over 300-foot canyons and through old-growth forest, reaching speeds up to 100 km per hour. Given Nelson's normal orbital velocity (slow and slower), that's definitely fast.
Go for Golden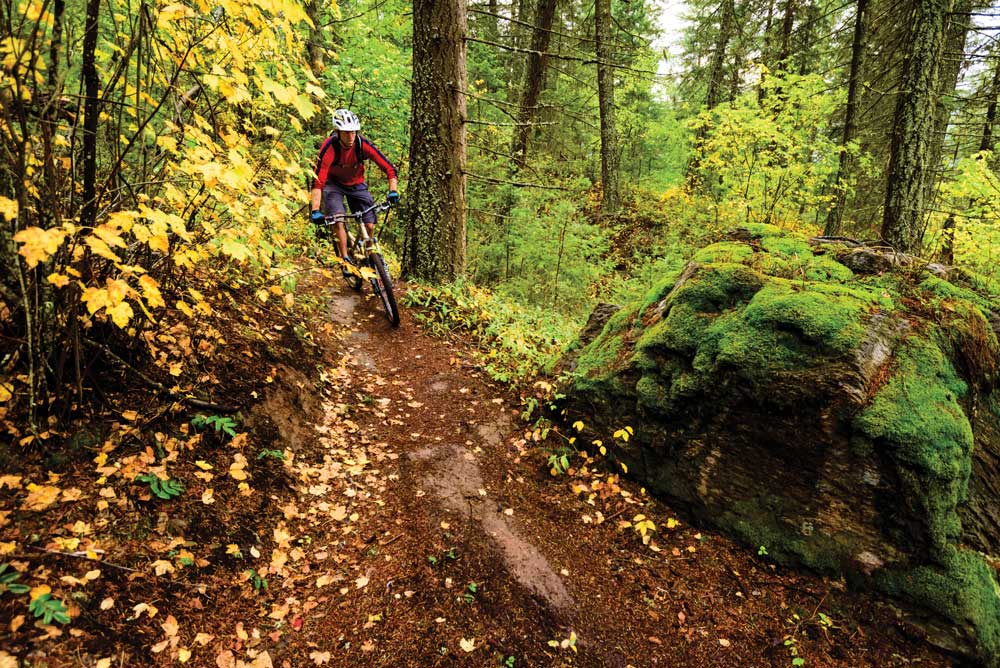 The town of Golden, B.C., is proof that you can't judge a book by its cover. The roadside truck stops and fast-food greaseries along the TransCanada Highway definitely don't do this mountain town justice. Late summer and early fall, when Golden literally lives up to its name, is the ideal time to slide into town (the real town), don your sporty shoes and hit the local trails. Mountain bikers looking for a white-knuckle ride will find it on the Canyon Creek Trail in the Moonraker trail area south of town, an epic rip that dips and dives along the rim of a deep canyon. Base yourself out of the Cedar House Chalets, which are also out that way on a serene, 10-acre spread.
The hiking hard core will want to take on the 16-km ridge-top trek from Kicking Horse Resort to Gorman Lake. The trail starts with a ride up the Kicking Horse gondola (an adult summer sightseeing ticket is $49.95) and sets out from the top. The entire hike is almost exclusively in the high alpine, save for the descent to Gorman Lake at the end. Take note: the 16-km distance is one-way, meaning hikers will need to drop a vehicle at the endpoint before setting out (the backcountry logging road to Gorman Lake isn't exactly car-friendly, either). For something a little easier and simpler, try Thompson Falls in the Blaeberry area north of town, a secret gem of a trail that leads to a stunning waterfall.
Go Western in Porcupine Hills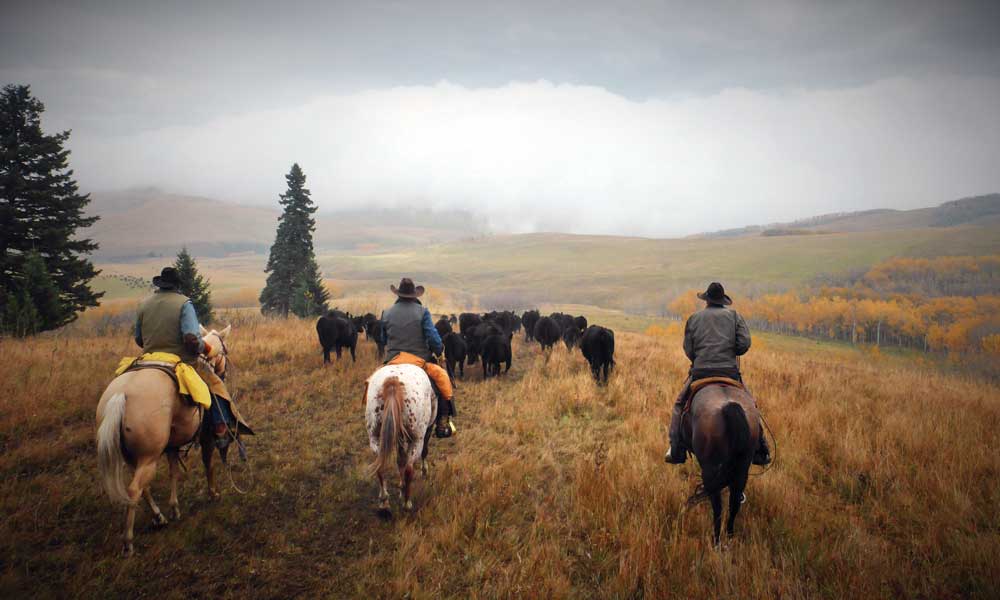 The beautiful Porcupine Hills region of Southern Alberta is arguably the epicentre of the province's ranching and "Western" culture. Urbanites in search of a memorable horseback or dude-ranch experience will find it here in the cow-peppered rolling grasslands, aspen parklands and montane and subalpine forest terrain.
Located just west of Claresholm, historic Lucasia Ranch is about as authentic as it gets. Founded in 1881, the get-your-hands-dirty guest experience at Lucasia is all about connecting with the animals and immersing in the day-to-day life of a genuine working ranch, set against a backdrop of foothills scenery. Guests stay in the main ranch house or in self-contained cabins and are treated like family, while the cattle drives, overnight pack trips, branding days, roundups and daily rides will make you the cowboy or cowgirl you always yearned to be.
Go Exploring in Nordegg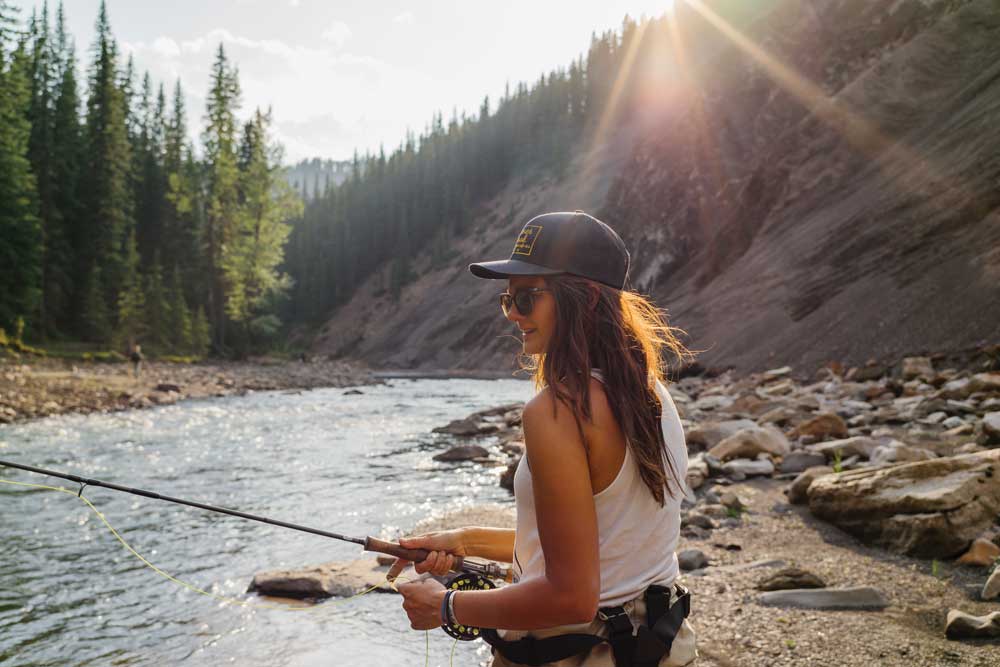 Looking for the road that's truly less travelled? The stunning David Thompson Highway delivers. Named for the prodigious British-Canadian explorer and mapmaker, the David Thompson (Alberta Highway 11) runs from the Saskatchewan River Crossing on the Icefields Parkway up into central Alberta.
Approximately one hour's drive east of the Crossing (175 km west of Red Deer) lies the former coal-mining town of Nordegg. Little-known Nordegg and the pristine wilderness that envelops it are an explorer's dream – no crowds, no fuss, no $500 rooms. Visit the Brazeau Collieries Mine Site, a National Historic Site, for a glimpse into the area's coal-mining past.
Outdoor pastimes around Nordegg include the half-day hike to the spectacular view at the Baldy Fire Lookout and sightseeing at photogenic Abraham Lake. Or, drive 64 km south on Forestry Trunk Road AB 40 to Ram Falls Provincial Park, which has the eponymous falls and a network of trails that are well used by mountain bikers.
As far as accommodations go in Nordegg, your best bet is camping. Snag a lakeside spot at Goldeye Lake or Fish Lake, or, if a quaint cabin in the woods is more your style, try the offerings at Western Wilderness Adventures. Wherever you end up, don't leave town without having a giant piece of pie at the Miner's Caf.
Wake up at Wheeler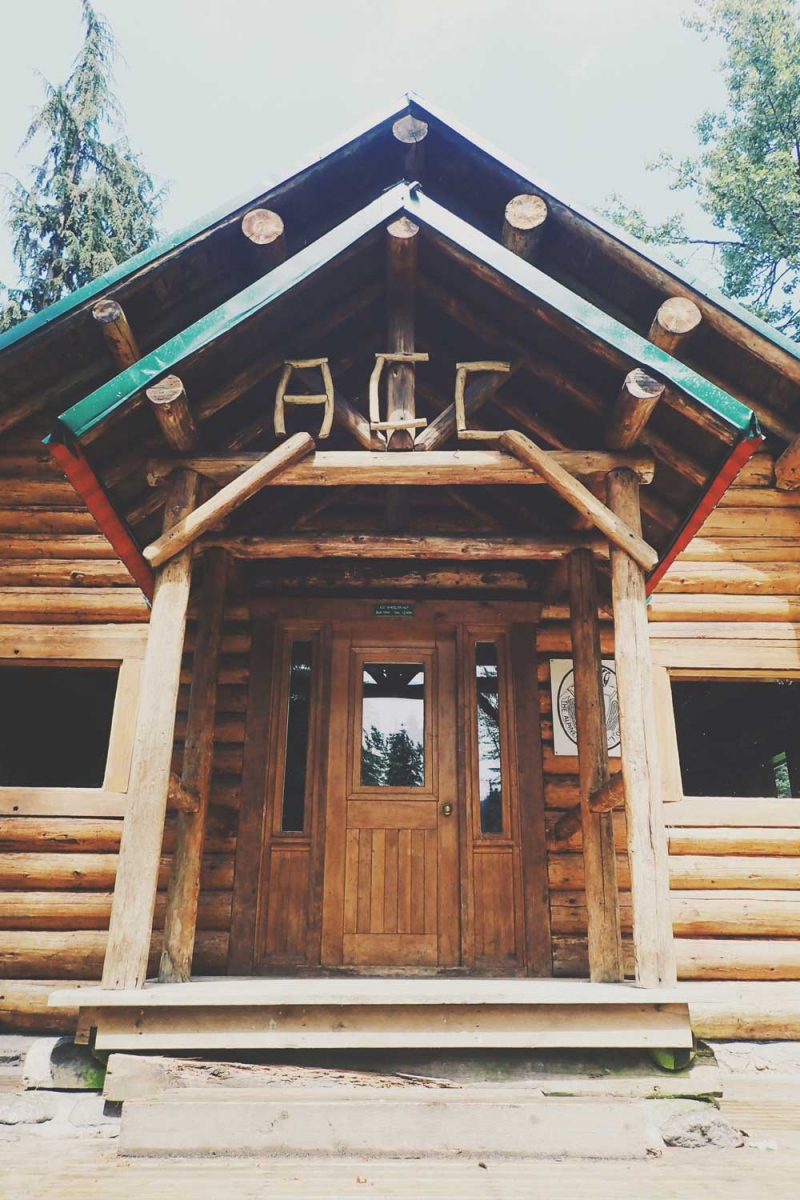 Established in 1906, the Alpine Club of Canada (ACC) has long been the leading mountaineering organization in the country. On top of offering camps and courses, it also operates the largest network of backcountry huts in North America (32 total). You won't find spas, butlers or infinity pools at the huts, but, for a truly "out there" mountain adventure, the ACC huts deliver. Booking for some of the most popular ones, such as the historic Elizabeth Parker Hut near Lake O'Hara in Yoho National Park, is done via a lottery system (so don't bet the farm on staying there this summer). However, other huts, such as the Wheeler Hut near the top of Rogers Pass, can often be booked on short notice.
Unlike, say, the remote Glacier Circle Cabin, an idyllic timber-framed hideaway deep in Glacier National Park, you can actually drive right up to the front door of Wheeler Hut. It sleeps 30, so don't expect to have it to yourself, but regardless of how many hikers are using it as their home base, Wheeler is a great way to dip your toes into the world of ACC huts and the spectacular hiking trails that typically surround them. Though ACC members can make bookings a year in advance, non-members can book up to 30 days in advance, with non-member overnight rates coming in around the $40 mark.