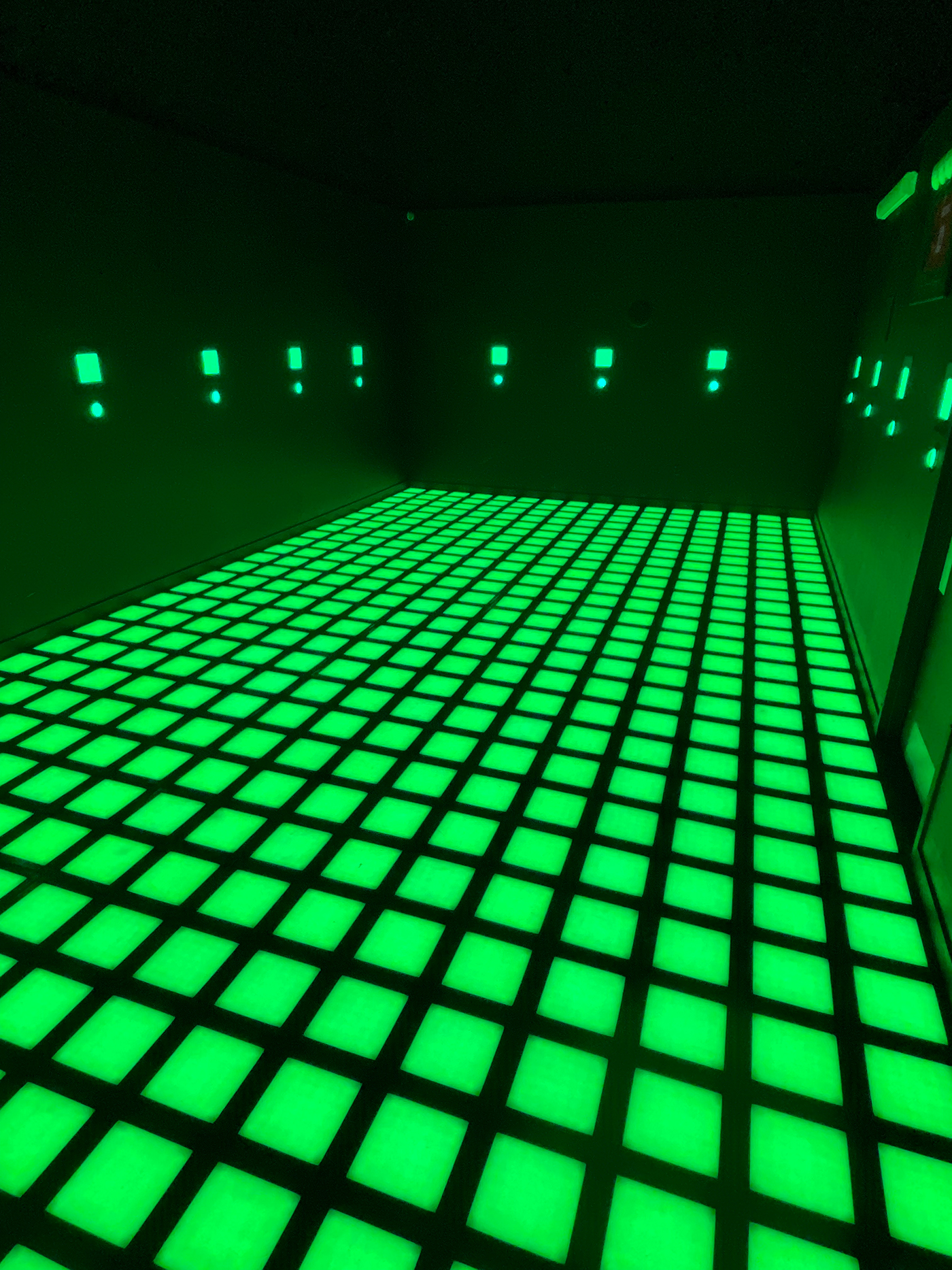 Calgary has officially leveled up — Activate, a new active and interactive arcade where you play with your whole body, has opened in the city and it offers gamers of all levels a chance to join in the fun. 
Inside Activate's facilities, gamers will find nine different rooms, all featuring unique, interactive and cooperative games. Each room has a few different modes of play, and the goal is to use your body in various ways to complete the challenges set out for you. 
For example, one of the most popular rooms, Laser, features, well, lasers. The object is to dodge the wall of lasers, Mission Impossible-style, and reach the other side of the room without getting hit and losing all of your lives. The other game in this room is less active ​​— players use laser guns to shoot constantly moving targets.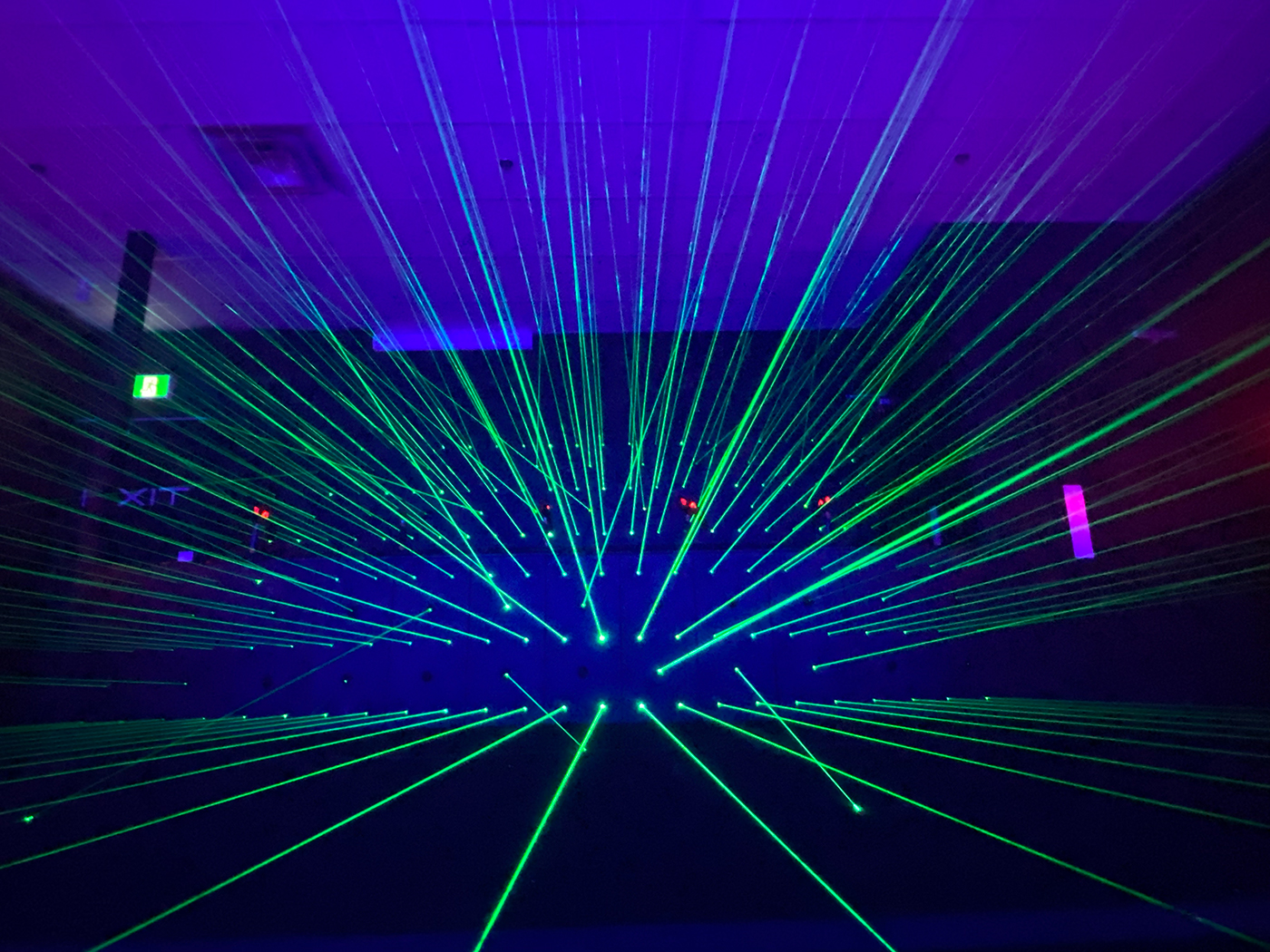 Other rooms include Hide, a Squid Game-style challenge where you hit sequences of flashing buttons while hiding from four giant eyes; Grid, where you run around the room on all of the lit tiles while avoiding others, with each level getting increasingly harder and requiring more teamwork; and Climb, which challenges players to scale a horizontal climbing wall, avoiding holds along the way. 
To play, gamers are given wristbands, which they scan at the front of each game to keep track of their scores as well as time remaining. Gamers play in 75-minute increments, with each game taking just a few minutes to complete. Admission is $25 per person, and there must be a minimum of three people per group, as games are designed for at least three players.
 So, what's the point, you ask? To get the highest score! As you play more and more games, you will earn points based on how well you and your team do. You will also earn stars, which get you prizes like an Activate-branded water bottle (after the first visit, almost everyone should earn enough stars for this prize), discounts on your next visits and more. 
146, 13226 Macleod Tr. S.E., 587-885-4185, activate.ca