With options ranging from fine art to lost arts, Calgary has so many choices for classes that your timetable will be full in no time. Here are a few suggestions and be sure to check each website for the most up-to-date class and registration information.
Arts etc.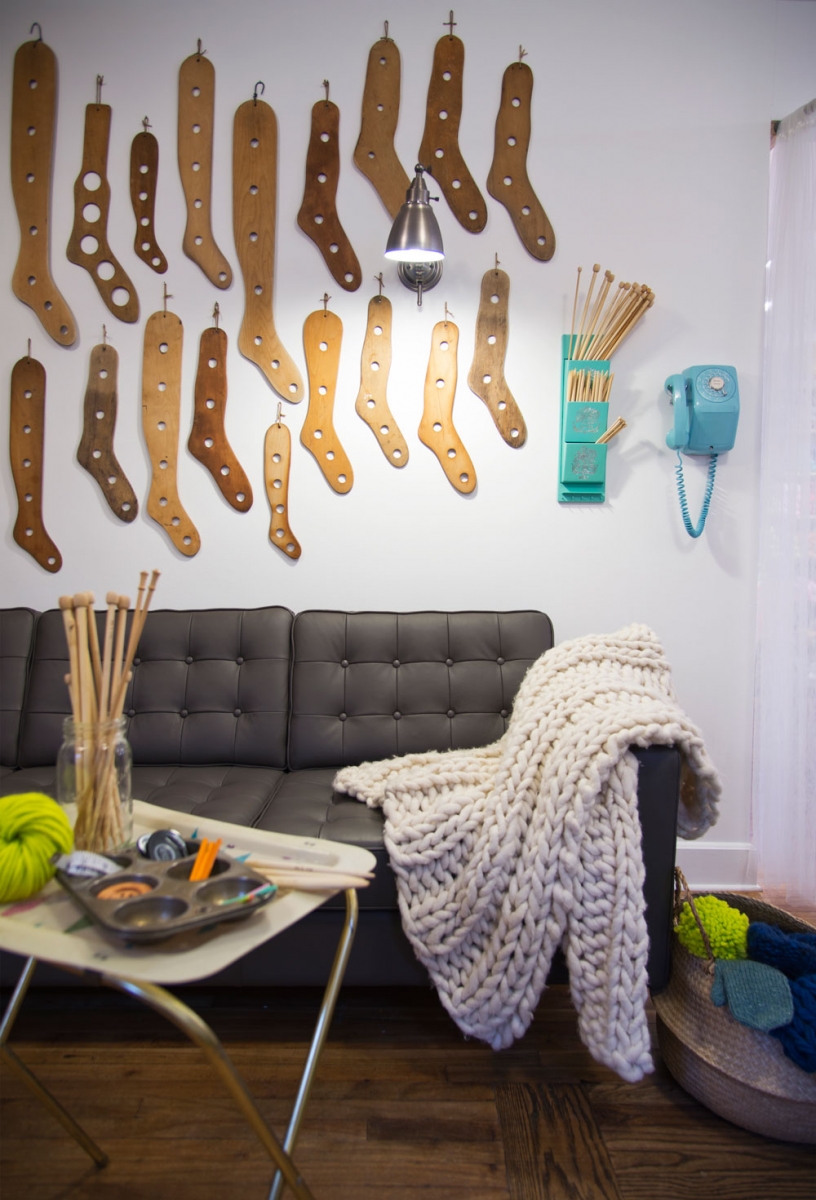 Learn all sorts of yarn skills at Stash Needle Art Lounge.
1309 9 Ave. S.E., 403-457-0766, stashlounge.com
There may not be much of a chill in the air yet, but you'll soon be gazing enviously at passersby in big cozy cowls, stylish mitts, and cute slouchy hats. This season, why not learn to make your own? Stash is a yarn store that specializes in teaching, with two classrooms and an extensive class list to match. There are Learn to Knit classes just about every week ($80), and grads can quickly move on to Big Hats ($90), Mighty Mittens ($80) and Big Loop Blanket ($240), all of which are shown in the photo. Not shown: the storefront full of beautiful yarns, buttons and more that, fair warning, will lead you to start your own stash, and fast.
403-268-3800, calgary.ca/recreation
The City offers all kinds of art classes for adults at its North Mount Pleasant Arts Centre and Wildflower Arts Centre. Beginners will appreciate options such as Drawing for the Completely Intimidated or the Arts Combo class where you just show up every week, and use the supplied tools and materials to try ceramics, painting, mixed media and more (at both locations, beginning late September). The City also has some of the best-priced pottery classes in town, with Handbuilding with Clay (NMP location only) and Potter's Wheel Basics (both locations, all classes beginning late September) coming in at about $200 for more than 20 hours of instruction. Both clay classes include demos and practice, and cover techniques for making, decorating, and glazing your work.
403-777-7224, chinooklearningservices.com
If you still like to reminisce about your days in high school shop class, here's your big chance to get back in there! And pay attention this time around! The Woodworking – Get Started course (October 7 to December 2, 7 to 10 p.m., $389) will teach complete beginners all the basics for safe handling of hand tools and power tools, and give you hands-on practice making several projects designed to introduce you to shaping, joining and finishing wood. Maybe you can make your parents an LP stand for their anniversary (but we're not making any promises).
---
Lost Arts
We couldn't find anyone to teach us to darn a sock, so there's just one entry in this category.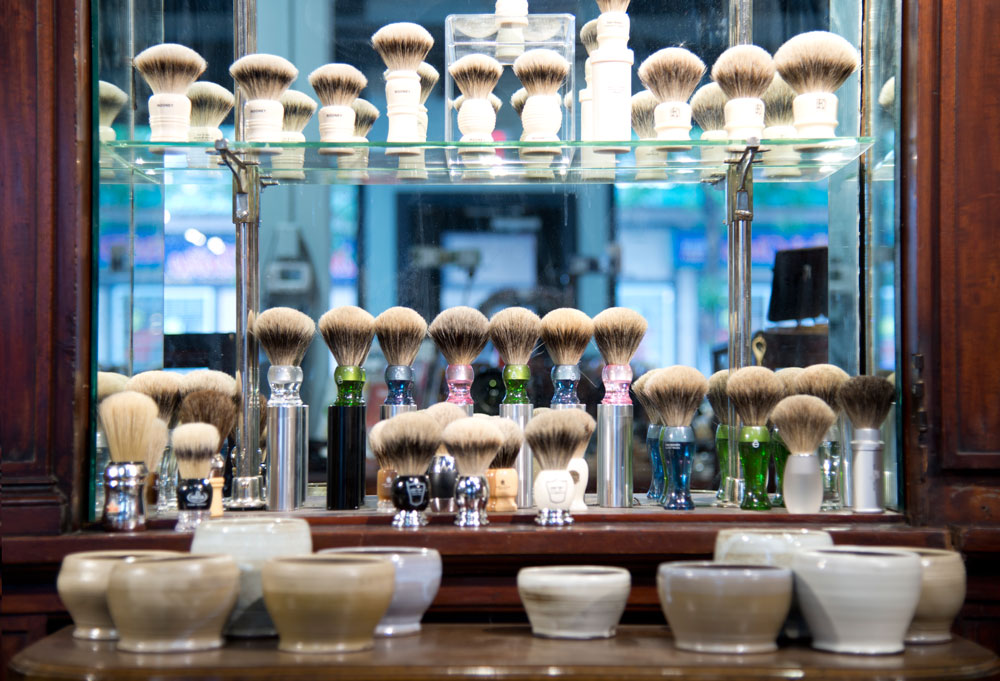 Learn to shave at Kent of Inglewood.
1319 9 Ave. S.E., 403-457-1595, kentofinglewood.com
Every Sunday from 10 to 11a.m., you can learn the lost art of How to Shave With a Straight Razor. For $30 (which you can put towards the purchase of any of Kent's products), you will learn to prep your skin, work up a good old-fashioned lather, proper shaving technique and aftercare. Razor maintenance is also explained.
---
Food etc.
Calgary's food scene is in full swing, which means you have lots of experts around who are happy to teach you about the fine art of feeding people.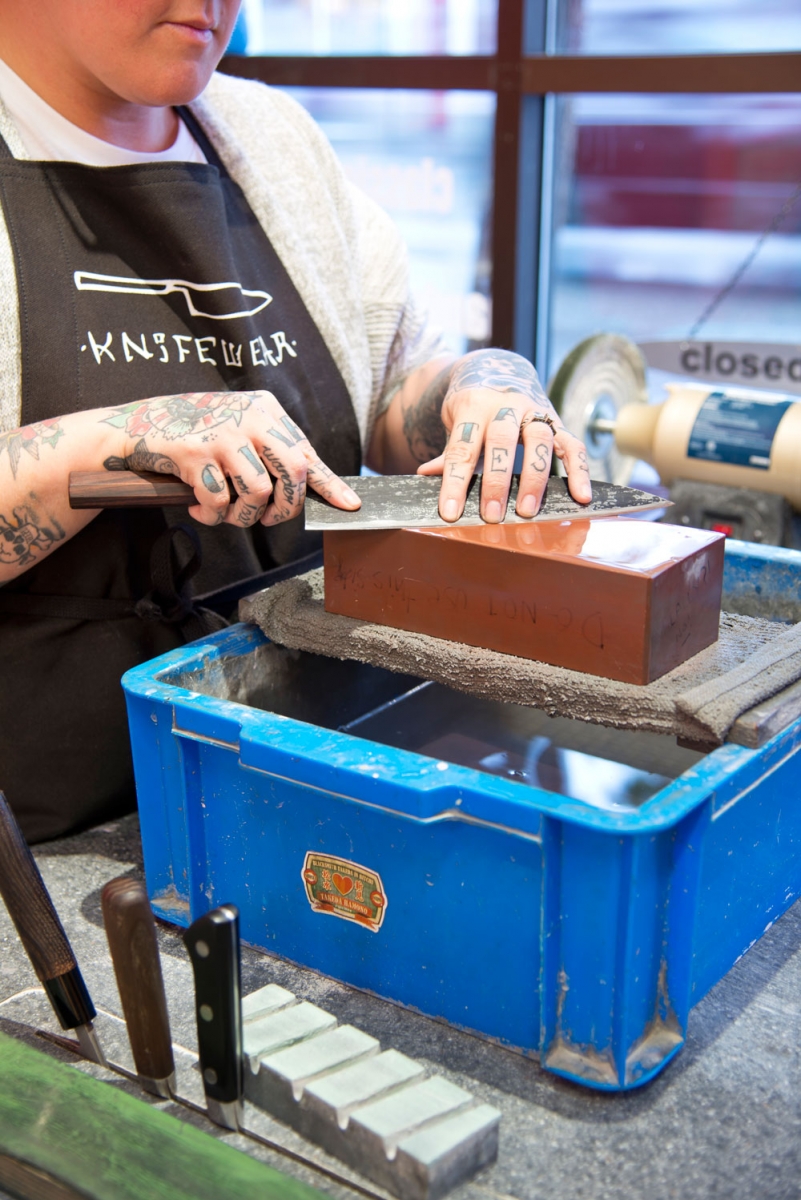 Learn the art of knife sharpening at Knifewear.
1316 9 Ave. S.E., 403-514-0577, knifewear.com
If you've ever been accused of not being (or having) the sharpest knife in the drawer, this class is for you. Before you even start cooking, your tools should be in good shape, so bring your dull knives to Knifewear's Knife Sharpening classes, (Thursdays from 6 tp 8 p.m. and Sundays from 10 a.m. to noon), and learn to use whetstones, water stones and honing rods (bring your own or buy when you arrive). Classes cost $60, and participants get 10 per cent off knife and water stone purchases on the day of their class. Call ahead to reserve your spot, as sessions are limited to four participants.
722, 11 Ave. S.W. 403-265-6066 ext.1, cookbookcooks.com
These are just two of the many upcoming classes:
Off The Pages of Duchess Bake Shop Cookbook, September 29
Bakers and sweet-tooths (sweet-teeth?) are all talking about the recently released Duchess Bake Shop Cookbook, and here is your opportunity to learn from the author and chef-owner of the award-winning Duchess Bakeshop, Giselle Courteau. This is a hands-on class where you'll learn step-by-step how to prepare several of the recipes featured in the book. Supplies and tools are provided.
Marvelous Macarons, September 13
Another local expert, another great hands-on class: learn all about the art of making the perfect macaron from Marcus Purtzki (yes, it's the Marcus from Made by Marcus). You'll get instruction and practice with general macaron-making techniques such as how to flavour and colour your shells, and how to make fillings.
Added Bonus: All Cookbook Co. cooking classes include two glasses of wine (or other appropriate drink pairing) and of course you get to sample the fruits of your labour!
1900 Heritage Dr. S.W., 403-268-8500, heritagepark.ca
The farmer's markets are full of tempting produce, so it's the perfect time to learn how to can so you can enjoy those delicious fruits and veggies all winter long. Heritage Park is running for separate Introduction to Canning Workshops that will take you hands-on through the whole process, and teach you some historical background on this traditional technique. Salsa is September 3, jam is September 8, followed by chutney on September 10 and beets on September 16. Classes are $50 each and includes all the supplies. Plus, you'll go home with your share of the preserves.
Or, spend an evening in the Big Rock Interpretive Brewery for Beer Brewing Workshops where professional brewmasters Alan Yule and Neil Bamford will teach you hands-on all about brewing beer from start to finish. One different variety of beer is started at every workshop, but you'll have the opportunity to sample a number of types (for educational purposes, of course!). Go back eight weeks later to pick up the final product of your hard work. Fall dates to choose from for the beer workshops include September 3, October 1, 8 or 22, November 12 and 26. Each workshop is $95 and includes supplies.
---
Mind, Body and Wellness
Need to learn how to relax better? Take a deep, centering breath, then try these classes.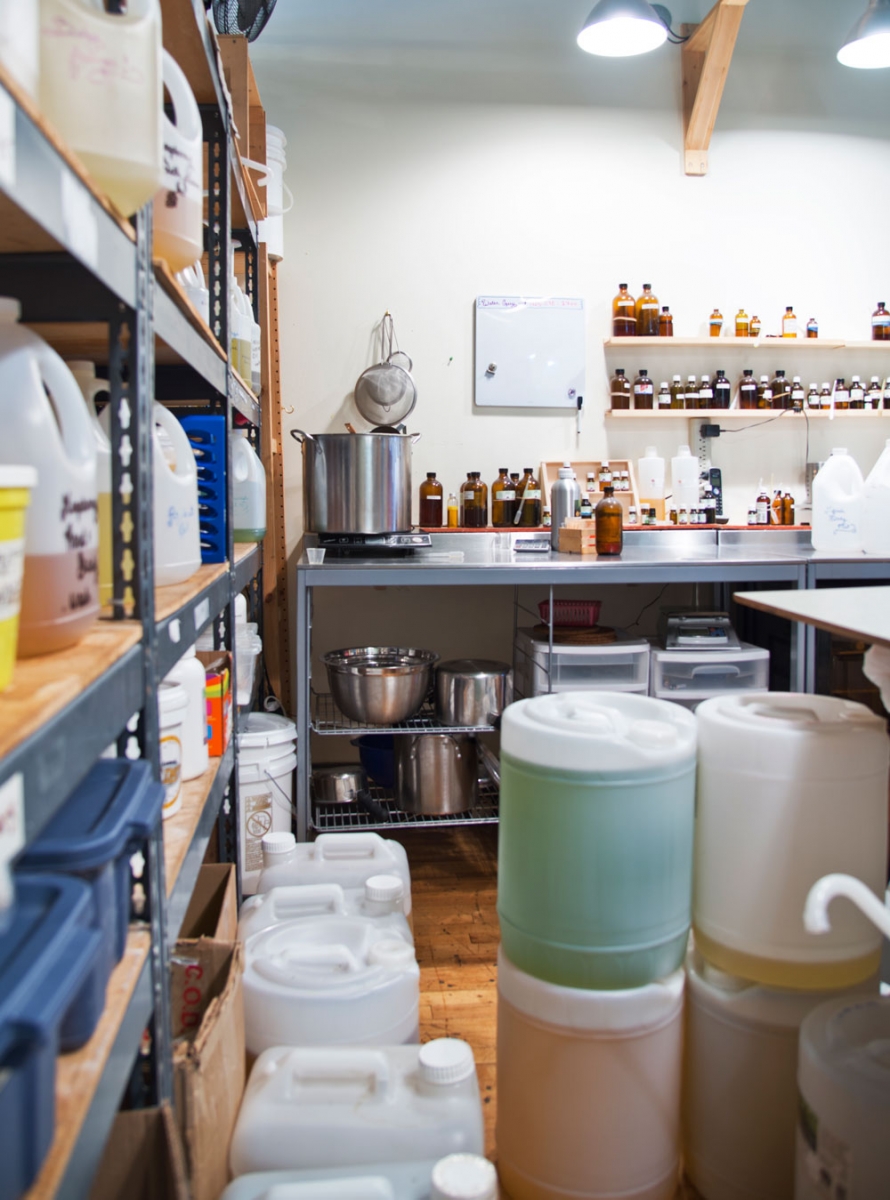 The Apothecary in Inglewood will teach you everything you need to know about essential oils.
921 9 Ave. S.E., 403-453-0313, the-apothecary.ca 
The Apothecary in Inglewood is a family-run shop that blends all its products in-store, and as such they have plenty of people who can teach you all about their craft. Its extensive First Steps Aromatherapy class ($145, September 18 and 19) teaches you all the basic theory for safe and effective use of many popular essential oils, and provides hands-on practice. You'll learn how to design recipes, applications for aromatherapy in relaxation and self-care, and make your own room spray, bath salts, and body lotion. If there was a category for "best-smelling classes", this would definitely be in the top three.
1301 16 Ave. N.W., 403-284-7248, sait.ca
Going back to school needn't be a solo endeavor. Here's a class you can enjoy with your partner: Couples Massage. This two-hour class will teach you both basic massage techniques that you can use to ease sore muscles and for relaxation, and show you the correct way to use your hands to avoid strain or fatigue (this should be relaxing for both people, after all).
Upcoming classes include October 22, November 19, February 10, February 11 and April 7. All of the classes are from 7 to 9 p.m. and cost $34.50 per person.
---
Outdoor Pursuits (aka Field Trips!)
403-268-3800 option 1, calgary.ca/recreation
If you would prefer not to be cooped up in a classroom, this one's for you. The Hawk and Eagle Migration field trip is October 3 or 4 from 8 a.m. to 4 p.m. It costs $78.75. You'll head out to the Kananaskis area with an expert birder to guide you. Catch a glimpse of the hawks and eagles that are migrating at this time of year, and visit the Rocky Mountain Eagle Research Foundation's observation site at Hay Meadow – a great spot on the preferred route of migrating golden eagles.
830 10 Ave. S.W., 403-269-2420, mec.ca
Rather than being a lost art, it's the art of not getting lost. Wayfinding Wednesdays is a weekly series of free classes offered at MEC, where experienced backpackers will teach you to navigate the backcountry using GPS, or using compasses and maps. All equipment is supplied. Go online to reserve your spot, as classes do fill up!
88 Canada Olympic Rd. S.W., 403-247-5452 ext. 4, winsport.ca
It's never too early to start planning your escape to the slopes, right? Get ready for winter with Ski Lessons for adults from Level 1 (for those who have recently moved to our mountain town and would love to try this activity called "skiing" that everyone is talking about) to Level 4 (for experienced skiers looking to add new skills). Learn to ski without the long commute to the Rockies, in preparation for many long (enjoyable) commutes to the Rockies to practice your new abilities. Classes for all levels beginning in mid-November, in two-day, five-weekday, five-weekend, and four holiday schedules, prices vary. Snowboard lessons for levels 1-4 are also available on similar schedules.