Mini dioramas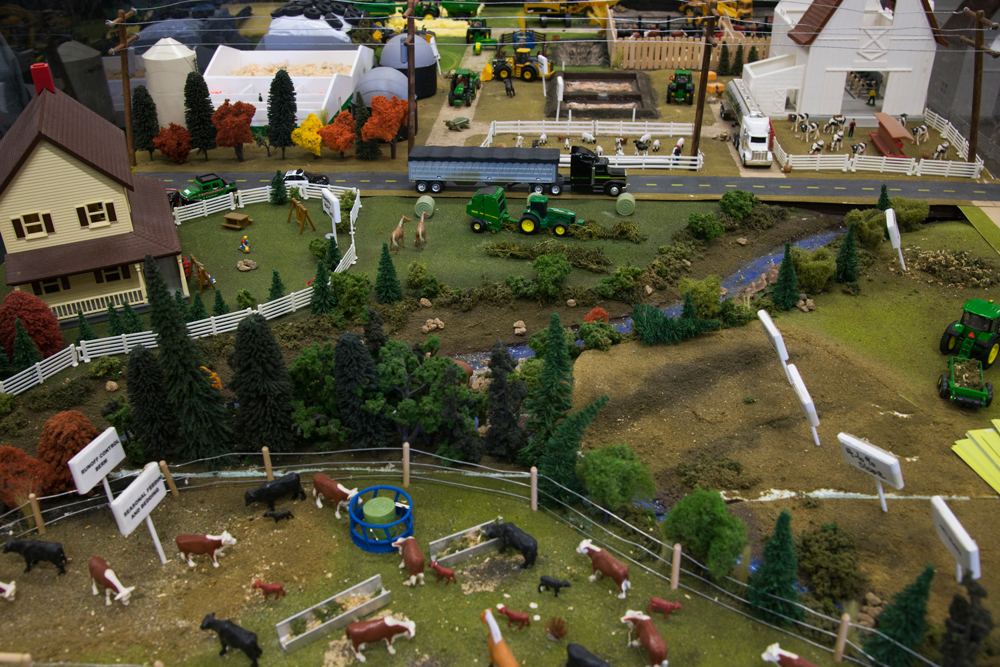 Many of us city folk will never visit an actual farm, so here's your chance to get a bird's eye view of what such a mythical place looks like. The agricultural exhibits have little scenes where you can peek inside a dairy barn, a cattle ranch, and even watch a tiny grain elevator whirring along loading trucks and trains.
Mini doughnuts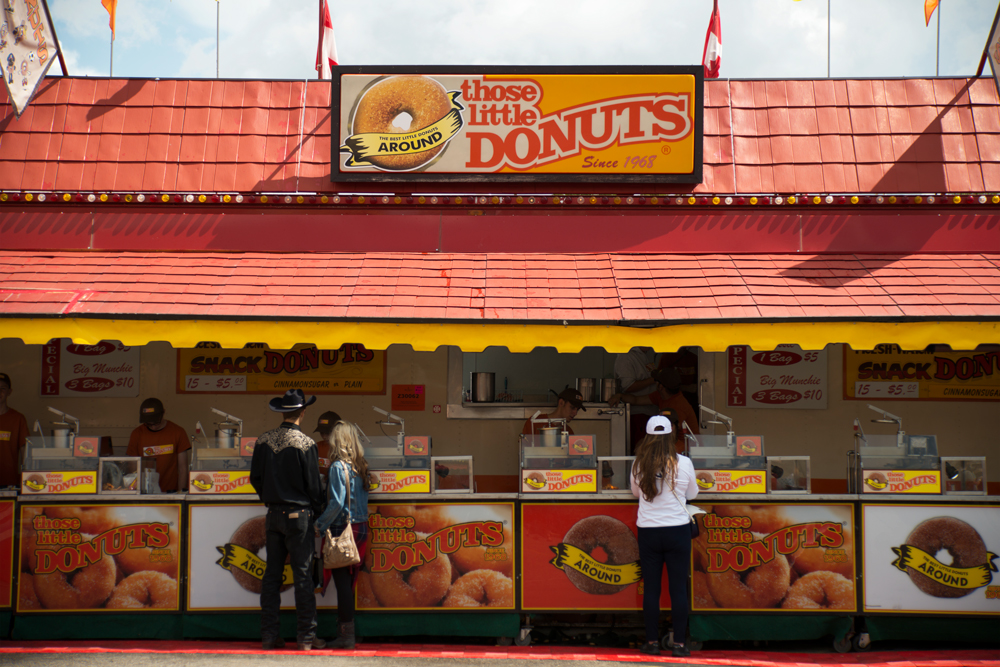 With all the complicated, many-layered, multi-ingredient Midway foods competing for your attention, it's easy to overlook this classic Stampede treat, the humble mini-doughnut.
Kiddie chucks and tractor pulls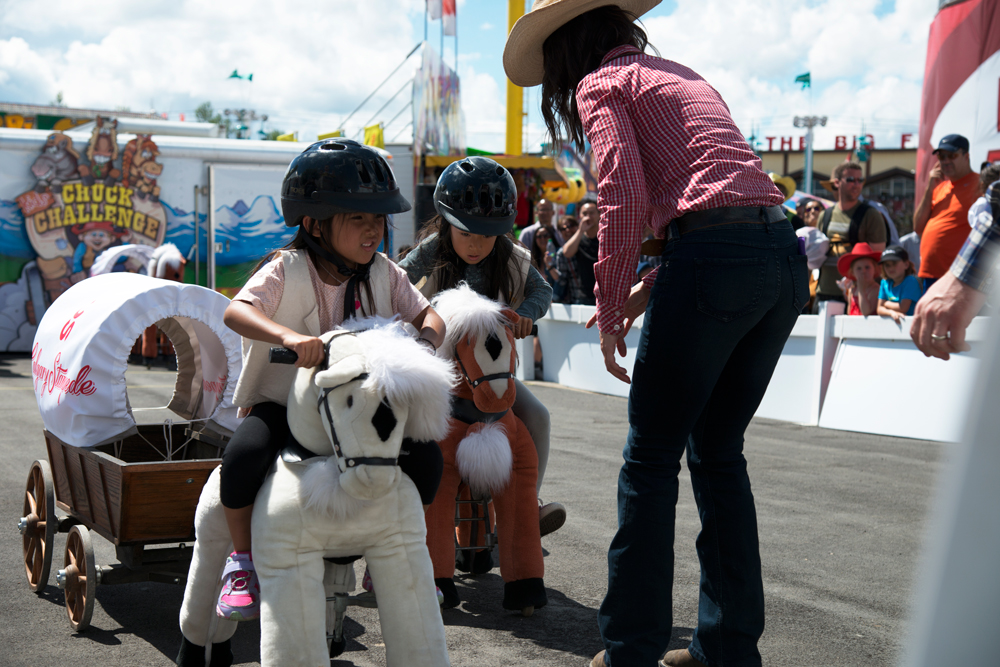 If you want to see some of the most serious game-faces at the Stampede you've got to see these events. Kids race (usually at a glacial pace) up and down a tiny track in pedal-powered chuckwagons and tractors. All pint-sized competitors are welcome. 
Canadian National Miniature Horse Show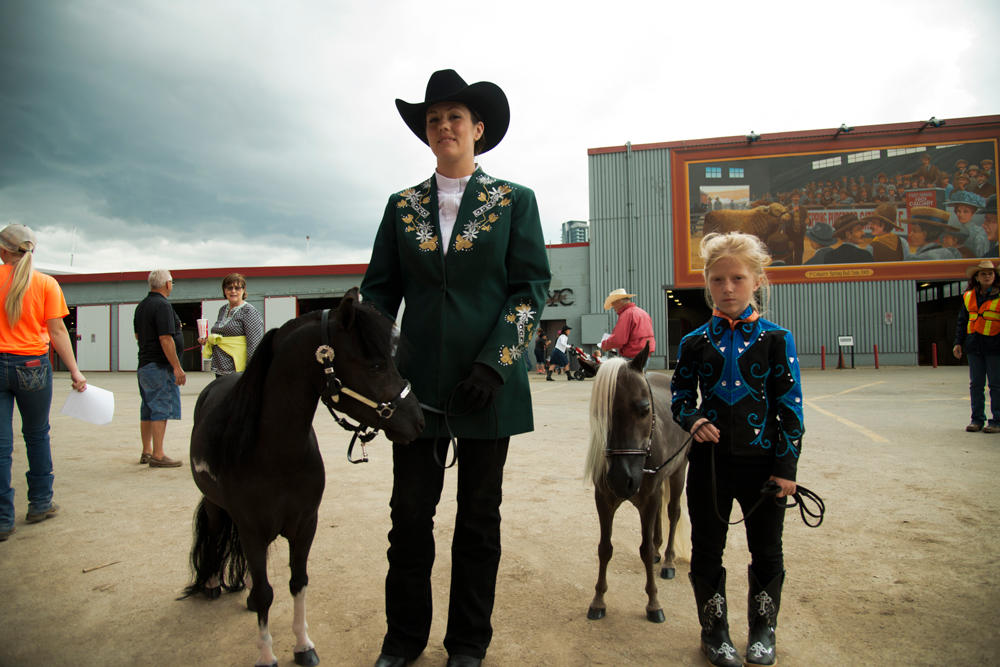 Smaller than a baby Clydesdale, these little horses compete each year at the Stampede in classes such as "Senior Mares 32-inches and Under", "Amateur Obstacle Driving" and "Multi Colour Stallions & Geldings". Walk through the barns to see their tiny horse-carts and hear tiny horse whinnies. Bonus miniature points for spotting miniature cowgirls with their miniature horses. 
Miniature cowpokes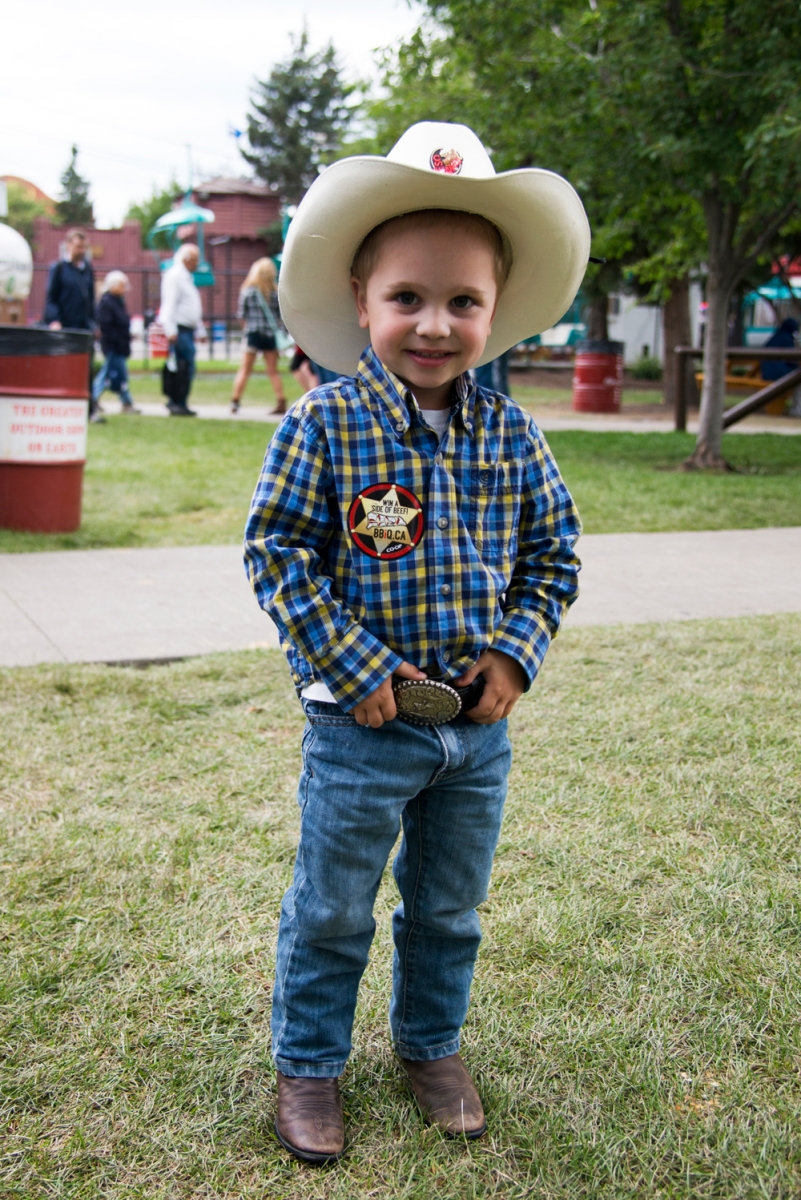 Part of the fun of Stampede is dressing Western, and that goes as much (or more) for the little ones as for grown-ups. Nothing cuter than a kid-sized cowboy boot!
More miniature cowpokes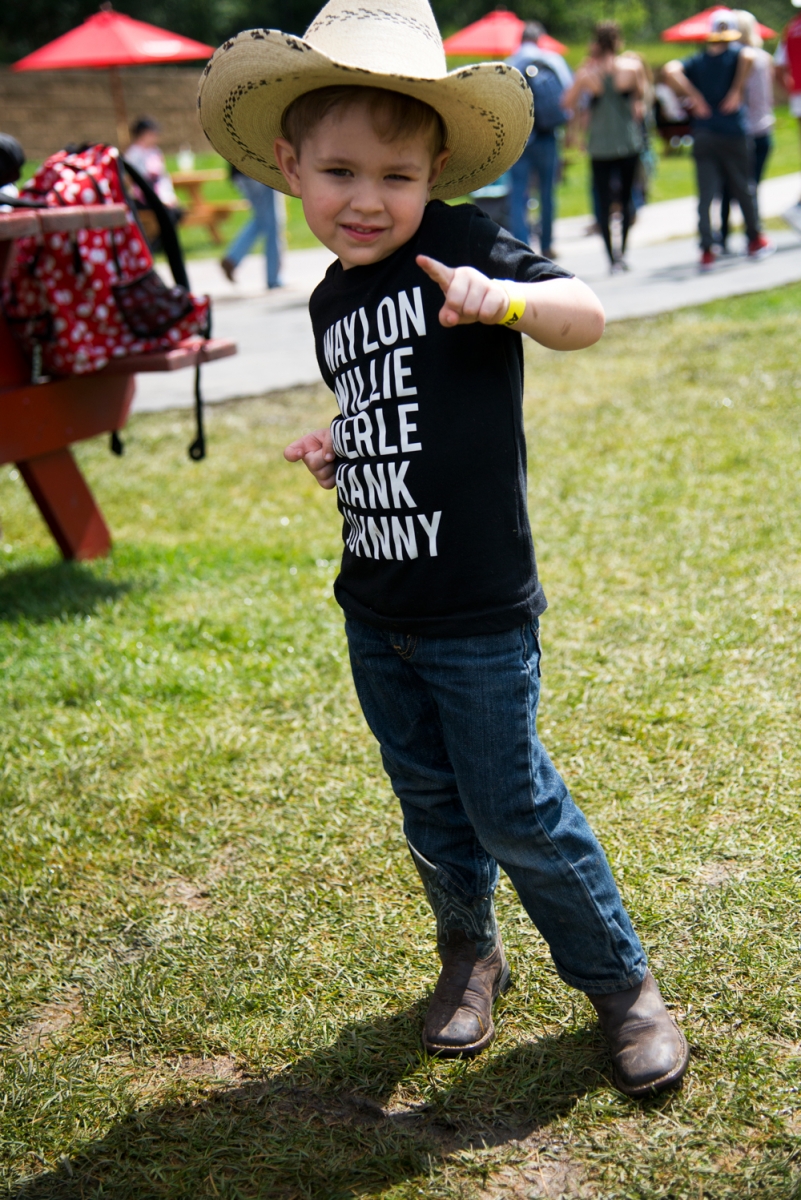 Some come for the rodeo, others for the country music – there's miniature fashion to match for Stampede fans of all stripes.