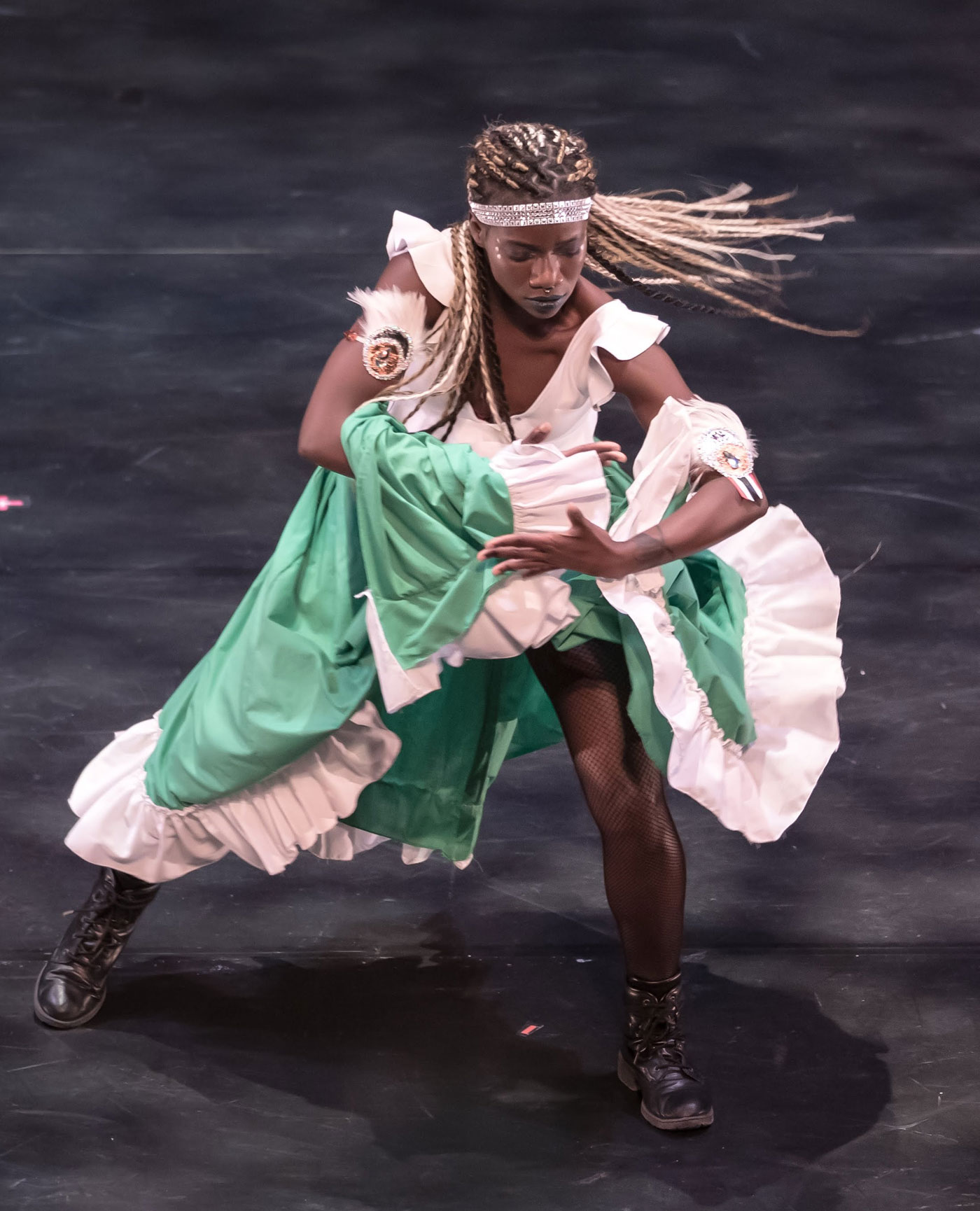 February is Black History Month, and several Calgary organizations are hosting online and/or in-person events to celebrate Black culture, showcase local talent and examine anti-racism. Here's a look at some of the talks, performances and events Calgarians can check out during Black History Month.
When: Multiple dates
The University of Calgary is hosting several free, online events throughout Black History Month. There will be readings from a panel of African Canadian writers, a talk on anti-Black racism and Black wellness with Cynthia Okafor, a session examining hip-hop culture and more. Be sure to register to secure your spot.
When: Multiple dates
You can access four upcoming Black History Month events through the Calgary Public Library. Tune in for a talk with author Lawrence Hill on February 2 and a panel on Calgary's Black community on February 3. There are also two film-related events, with a virtual screening of John Ware Reclaimed on February 10 and a talk on the film We Are the Roots: Black Settlers and their Experiences of Discrimination on the Canadian Prairies on February 15. Registration is open for all the events online.
When: February 17
Calgary Folk Music Festival's Block Heater event is hosting an online Black History Month digital panel on its opening night. The panel runs two hours and is free to attend. Check back for more details.
When: February 23
Storytelling Alberta has brought together an exciting roster of talent for its upcoming Black History Month event, where guests will hear songs and readings from Chantal Chagnon, Dr. Clem Marshall, Wakefield Brewster and Maria Crooks. The event will be live streamed through YouTube, Facebook and Instagram.
When: February 26
Woezo Africa Music & Dance Theatre Inc.'s annual UNGANISHA event returns this month with a look back at its 2019 production. A celebration and examination of how African culture has shaped modern dance, UNGANISHA uses local talent to explore the stories behind dance styles like samba, Afro-Caribbean, hip-hop, jazz, capoeira and more. The 2022 event will take place online and tickets are $20.
When: February 26
Part of the TD Amplify Cabaret, Now Listen: A Black Poet's Message features local artists using spoken and sung poetry to explore Black experiences in the prairies. The event was curated by Jae Sterling and will feature performances by KTheChosen, Priscille Bukasa, Uyemi and Zaire Ink. The in-person event runs twice on February 26, with shows at 7 p.m. and 10 p.m.
Engineered Air Theatre, artscommons.ca
When: February 26
Tune in to commemorate Black History Month and hear from Alberta speakers and artists during the online Ethnik Festival of Arts & Culture. This year's lineup includes Calgary Mayor Jyoti Gondek, poet and spoken word artist Wakefield Brewster, choreographer and dancer Sabrina Naz, opera singer Dallas Hayes-Sparks and more. The online event runs from 6 p.m. to 7:30 p.m.