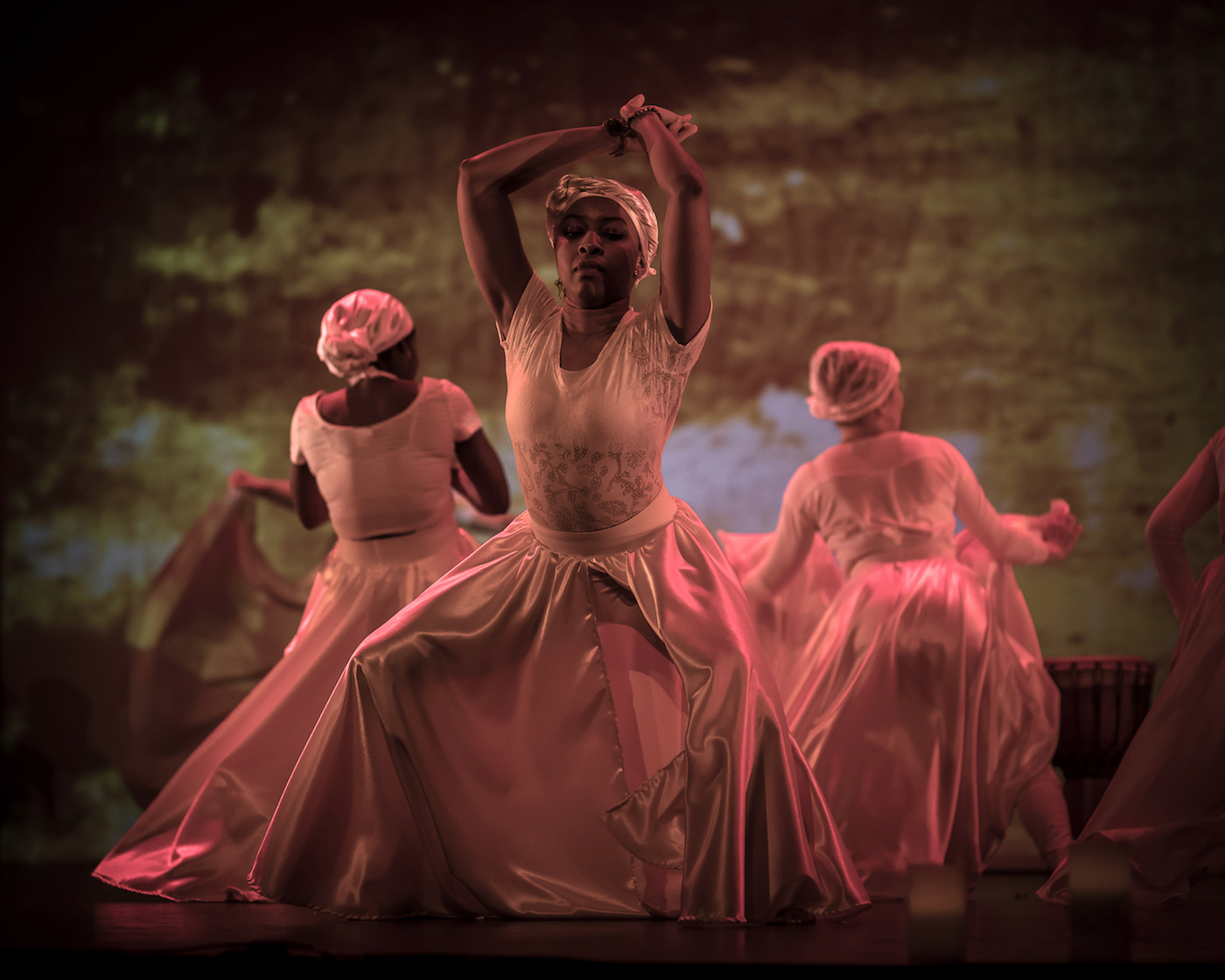 February is Black History Month, and several Calgary organizations are hosting online events to celebrate Black culture, showcase local talent and examine anti-racism. Here's a look at some of the virtual talks, performing arts events and celebrations that Calgarians can check out during Black History Month.
When: Multiple dates from February 1 to 28
The University of Calgary is hosting more than a dozen free, online events throughout Black History Month. There is a film screening of John Ware Reclaimed (featuring an intro from playwright, author and filmmaker Cheryl Foggo), a talk on Black literature, a panel on Black excellence, a look at UCalgary anti-Black racism initiatives and more. You can register for most of the events online now.
When: "The Latest Research on Black Canadians' Mental Health" talk is on February 11; Ethnik Festival of Arts and Culture: Celebrating Black History Month – The Global Online Edition is on February 26 and 27
You can access two upcoming Black History Month events through the Calgary Public Library. On February 11, an online talk called "The Latest Research on Black Canadians' Mental Health" will look at addressing criminalization, mental health services and health equity with Dr. Regine Uwibereyeho King. And from February 26 to 27, you can tune in for the Ethnik Festival of Arts and Culture from 6 p.m. to 8 p.m. both nights. Registration is open for both events online.
When: UNGANISHA runs on February 13 and 20; Maybe script reading on February 27
For its 2021 UNGANISHA performing arts event, Woezo Africa Music & Dance Theatre Inc. is hosting a two-part virtual presentation that looks back at its inaugural UNGANISHA event in 2018. A celebration and examination of how African culture has shaped contemporary dance, UNGANISHA uses local talent to explore the stories behind dance styles like samba, Afro-Caribbean, hip-hop, jazz, capoeira and more. Tickets are only $10, with partial proceeds going to the Women of Vision Society of Alberta. And on February 27, don't miss the virtual script reading of a story called Maybe, which portrays a married couple dealing with a miscarriage and their relationship. Tickets are also $10 for the script reading.
When: February 20
Part of the Calgary Folk Music Festival's Block Heater event, this online panel brings five musical artists together to discuss "Black diasporic art, creativity and activism." Don't miss the chance to hear from this impressive lineup of talent, which includes Shakura S'Aida, Jae Sterling, Kelly Bado, Yolanda Sargeant and Tarik Robinson. Tickets are pay-what-you-can.
When: February 24
Storytelling Alberta has brought together an exciting roster of five writers, musicians, performing artists and activists for its latest Story Cafe event. Join Maria Crooks, Dr. Bertrand Bickersteth, Chantal Chagnon, Norma Lewis and Doreen Vanderstoop during this free Black History Month celebration. The event will be live streamed through YouTube, Facebook, Twitter and Instagram.
When: February 27
The Caribbean Associations of Calgary is hosting a virtual Black History Month celebration through Facebook Live on February 27. Tune in to see host Sterling Scott lead a night of conversation and cultural performances.