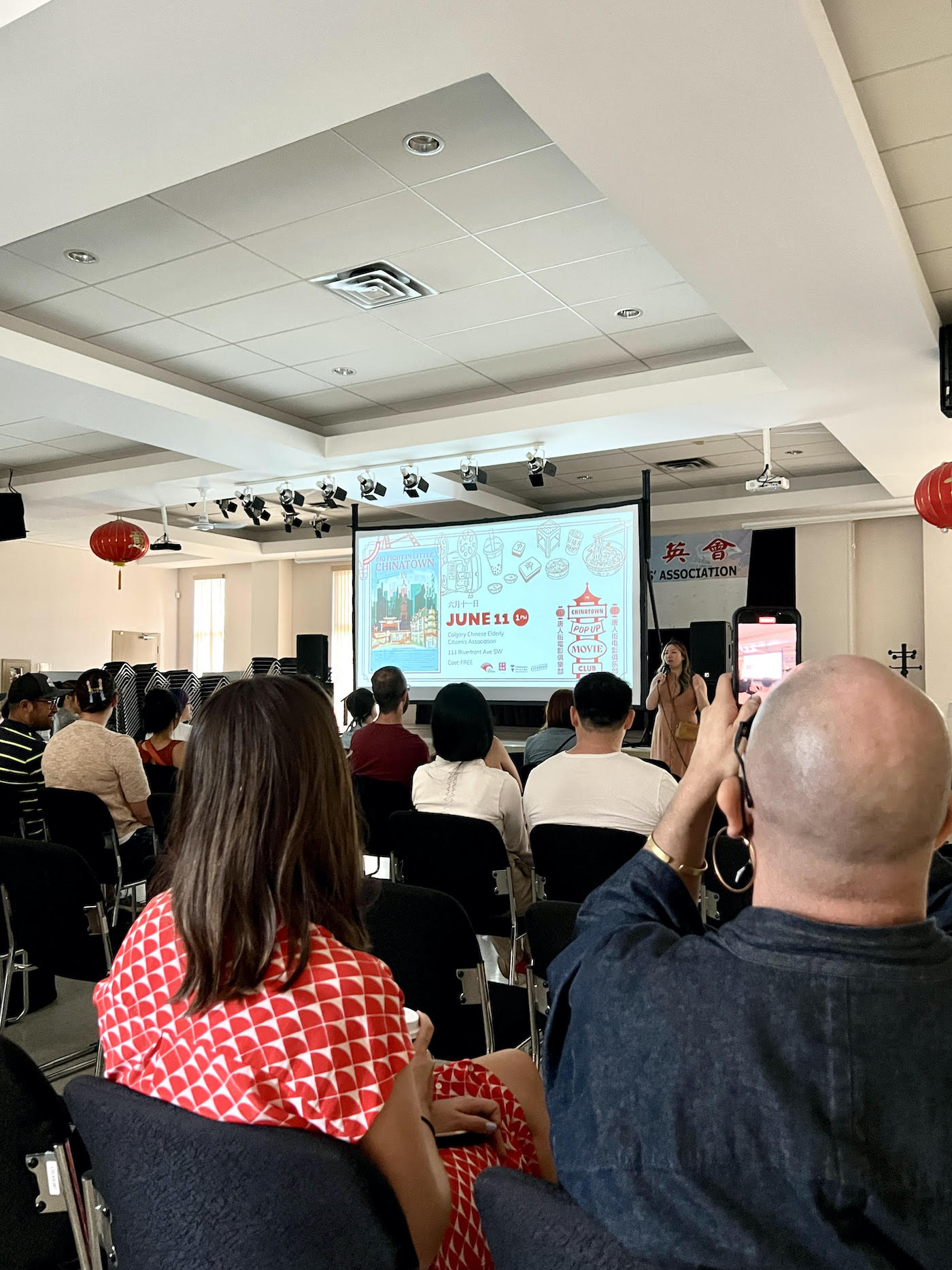 In an effort to preserve the culture, place and spaces in Calgary's Chinatown, local volunteers Vicki Chau, Alice Lam, Lyndi Woo and Wilson Wong co-founded the Chinatown Pop Up Movie Club. The idea stemmed from how the group saw the role movies played in their appreciation of Chinese culture. "We all grew up connecting to our Chinese culture through classic Hong Kong/Chinese movies with Stephen Chow or Wong Fei-hung," says Wong. "We thought that showcasing the nostalgic classic movies of our childhood would be a fun activity to encourage people to visit Chinatown again."
That's why the club's mission is to discover hidden spaces, watch classic Chinese and Hong Kong films, have fun, make memories and feel a sense of belonging. To that end, the club activates Chinatown by screening movies in different spots throughout the area. The club's first two screenings of Big Fight in Little Chinatown, a documentary by Karen Cho, took place at the Chinese National League and the Calgary Chinese Elderly Citizens Association. Both showings sold out quickly.
The free screenings are aimed at those who grew up with Chinese movies, but also at those who have never seen any. The club's founders want to introduce more people to the creativity of Hong Kong/Chinese cinema. "We want to connect through our shared passion for film and captivating stories," says Wong.
The club founders also want to showcase hidden gems in Chinatown — unique spots that often remain undiscovered and deserve recognition — by hosting screenings in different venues.
The next screening is set for August 10 at 7 p.m. Bring a lawn chair to Da Qing Square (on the west side of the Chinese Cultural Centre) for the outdoor secret screening of a classic Hong Kong comedy flick. Snacks will be available for purchase at the cultural centre. Visit chinatownpopupmovieclub.com for more information.