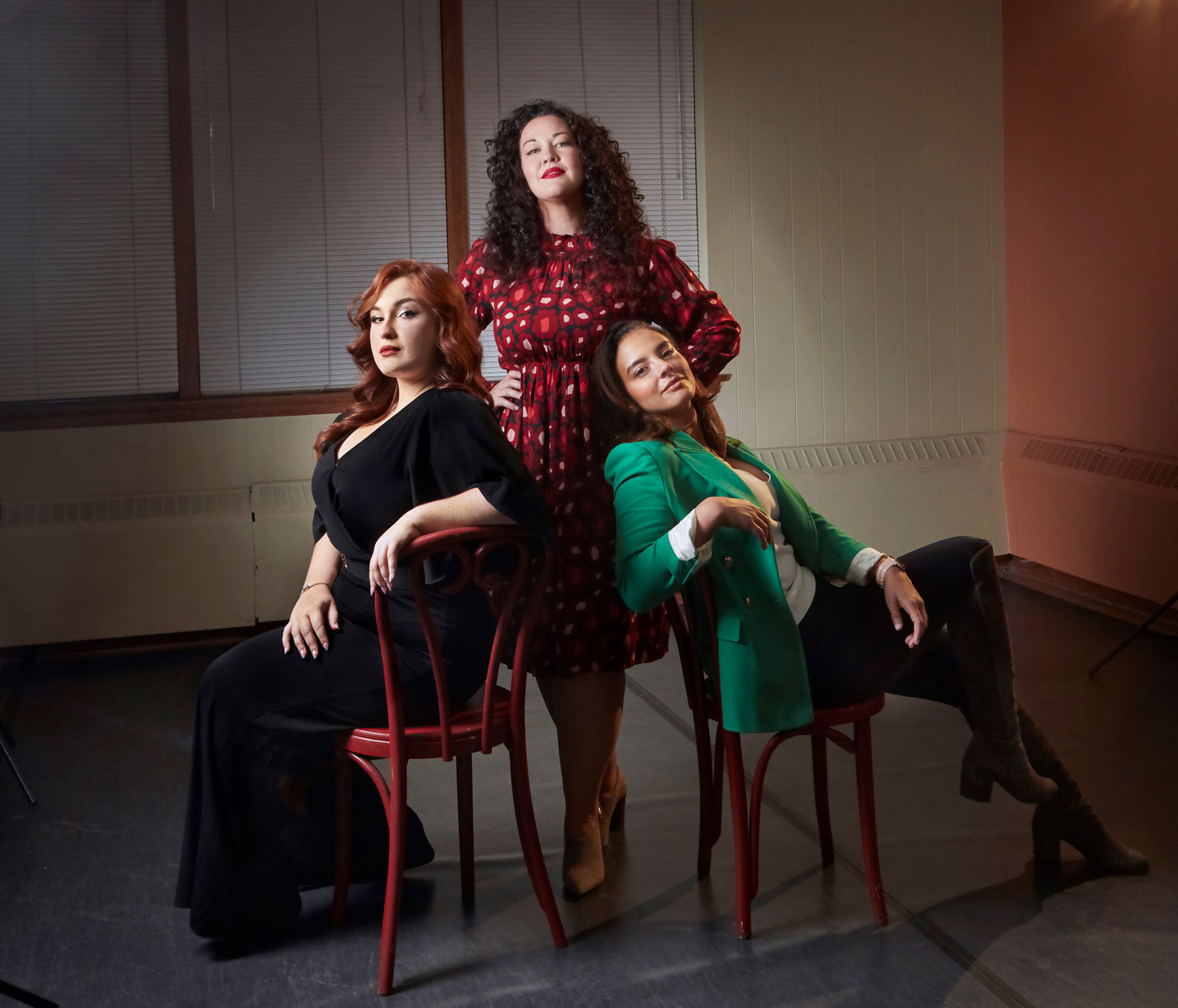 Back in 1972, Calgary Opera was started as a small foundation that aimed to bring opera to a new generation of young Calgarians. 50 years later, it's now an internationally recognized organization, focused on fostering some of the best upcoming Canadian opera talents, while remaining true to its roots of bringing opera to a younger audience.
The Calgary Opera held its 50th anniversary concert in September, celebrating the local community with a night of opera featuring some of the biggest Canadian names in the business.
To kick off the official start of the anniversary season, Calgary Opera presents one of the most recognizable operas, George Bizet's Carmen. Set in Spain, this tragic love story was written 150 years ago to shock audiences with themes of lawlessness and femininity. In the show, Carmen (played by Rihab Chaieb) is thrown in jail for a public disturbance and convinces her jailer, Don José (played by David Pomeroy), to release her. He then falls in love with her, all while she finds interest in a handsome matador, Escamillo (played by Nmon Ford). Audiences will recognize the famous soundtrack, with songs such as Habanera and Toreador.
Carmen is being staged at the Southern Alberta Jubilee Auditorium on November 19, 23 and 25, with tickets starting at $39. 
In honour of Calgary Opera's milestone anniversary, we caught up with artistic director Jonathan Brandani to talk about the anniversary, the upcoming season and Carmen.
Calgary Opera is celebrating its 50th anniversary this year! How does it feel to reach and be part of that major milestone?
"I am truly grateful to be a part of this historic moment in the Calgary Opera legacy. When I look back on the past 50 years, I am deeply appreciative of the work and vision of the previous directors. Every one of them shaped the company in a unique and different way, which has created a richness that I look forward to exploring. The history of the company has empowered me to lead with courage and boldness in moving forward and adding to Calgary Opera's legacy. I am excited by the opportunities ahead of us and proud to be supported by an incredibly competent and dedicated staff."
What kind of impact do you think Calgary Opera has had on the city's arts scene over the last five decades?
 "When we started the company 50 years ago, we were breaking new ground by launching an opera company in a cowboy city. Calgary Opera has been in the forefront of commissioning new works in Canada. Since its commission, Filumena has become the most produced Canadian opera. It is important to us that we tell the stories that reflect the community we live in. Having a vibrant cultural community is integral to the quality of life in the city. We are made by this community and the young voices are the next generation. We pride ourselves in supporting local talent: singers, composers, librettists and behind the scenes artists. Over the past 50 years we have offered the arts scene innovation, community and artistic excellence, and we aim to continue offering those values for the next 50 years."
The past few years have been difficult for Calgary's arts scene due to the COVID-19 pandemic. What are your hopes for the future of the local arts scene and Calgary Opera?
"I am very proud of how Calgary Opera handled the COVID-19 pandemic. They adapted and created a new project called Opera Labs, which recently won Best Web Series from The Alberta Film & Television Awards. This pressure to be malleable and try new things, of course wasn't easy, but we learned so much from it and we grew as a company from that experience. I hope that the future of the local arts scene and Calgary Opera continue to take risks and try new things that will continue to grow the arts community and put Calgary's arts scene on the world stage."  
The 2022-23 season features a wide range of productions, from popular hits like Carmen, to an opera about Steve Jobs, to an interpretation of a classic Shakespeare play. How did you choose which shows would make up the 50th anniversary season?
"Opera is for everyone, and we wanted to ensure that there was something for everyone to see. We wanted to balance traditional operas with innovative and modern stories. It is important that we tell meaningful stories, and each of these operas have powerful and relevant themes. We also wanted to bring something special to Calgary that it's never seen before, and that's Macbeth. We are excited to present the Calgary premiere of Verdi's Macbeth, and we think audiences are going to be fascinated by how we share a classic story through a new approach: Calgary Opera will be once again at the forefront of artistic innovations, presenting an exciting production that will make use of the newest hologram technology to tell a timeless story to audiences of today. 
"Each of the operas in our 50th season brings something different to the table, and this idea was crucial in our season programming. We wanted to give the Calgary audiences exciting stories they want to see on stage, paired with fantastic music presented by world-class singers and artists, featuring our own incredible Calgary Philharmonic Orchestra.  If you've never been to the opera before, this is definitely the season to come!"
Why did you choose to launch the anniversary year with a production of Carmen? What can guests look forward to with this piece?
"Carmen is an opera that is easy to love. It is beautiful, grand and colourful. There are plenty of famous melodies and catchy tunes. The story is extraordinarily powerful, and it is a busy stage with lots of action. If you come, you'll see something you love, and you will leave the theatre humming some of the show's memorable melodies and looking forward to coming to Calgary Opera's next production."