Navigating the Calgary Stampede takes the dexterity of a calf-roper, the stamina of a bull and the speed of a rodeo clown running away from that bull. Accordingly, you should consider going into this year's festivities with a clear outline of what to see and when to see it. Once that's out of the way, you can spend as much time as you like riding the Zipper, bingeing on corndogs and howling "ya-hoo!"
The Classics
These crowd-pleasers at Stampede Park happen every year for a reason. For an essential Stampede experience, start here and then work your way out to the other categories on this list.
Duration of Stampede, Grandstand Arena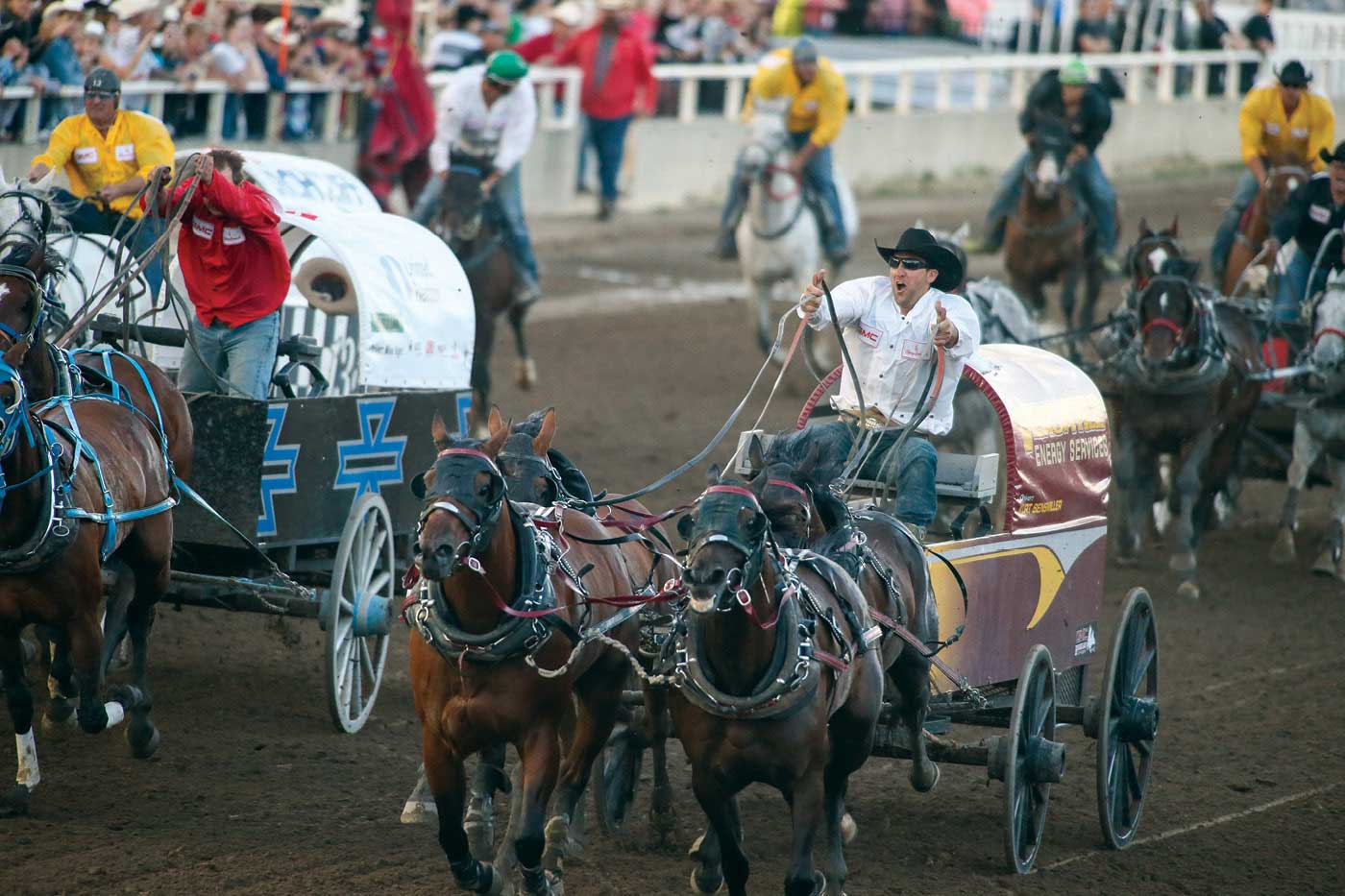 Each night of the Stampede, starting at 7:45 p.m., the Evening Show ends the day with a bang. Festivities kick off with the GMC Rangeland Derby chuckwagon races before the Bell Grandstand Show bursts into song, dance and acrobatics. It all ends with the nightly fireworks show — the most explosive Stampede tradition of all.
Duration of Stampede, Stampede Midway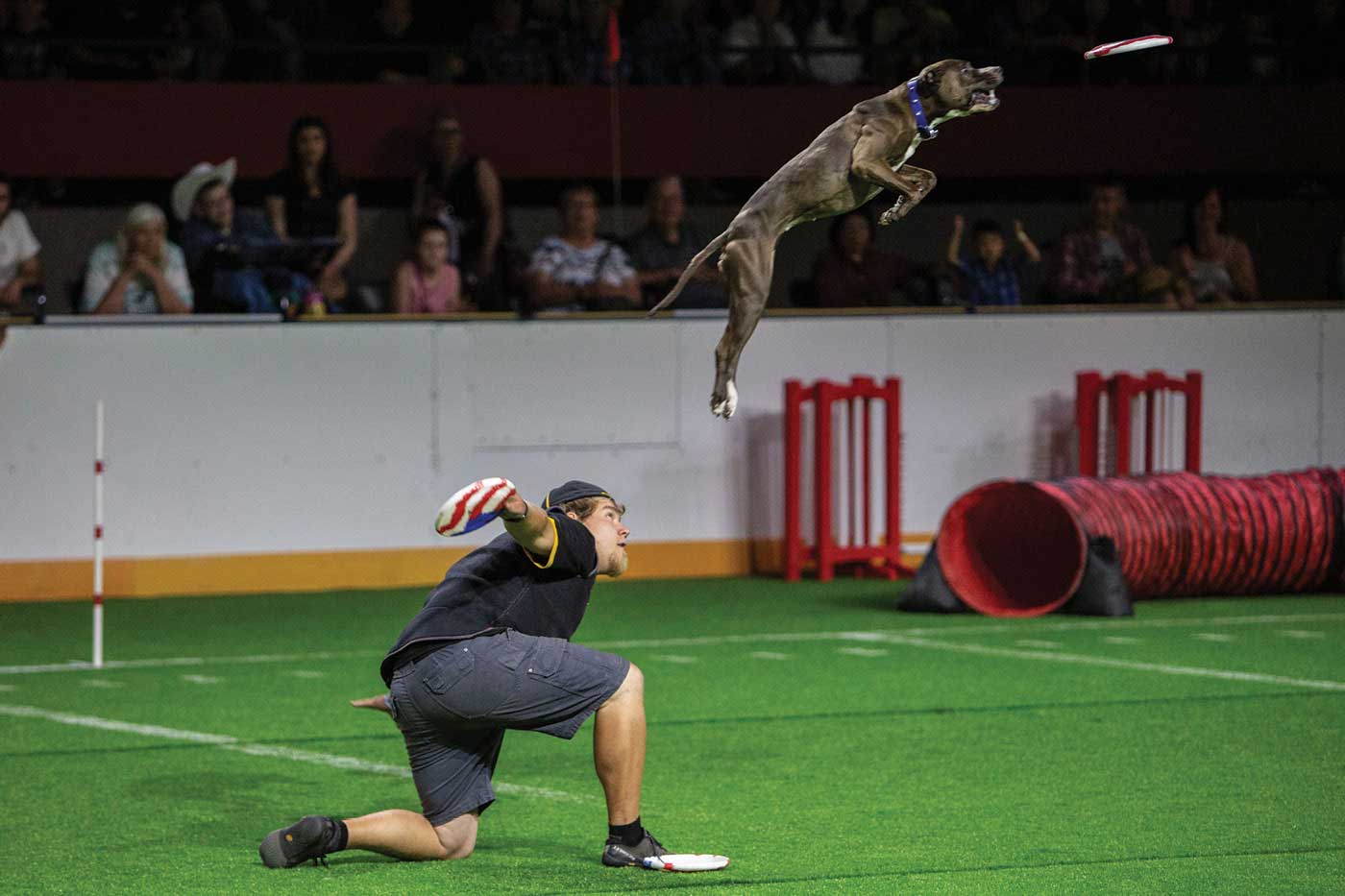 Each day of Stampede includes performances by its resident Canine Stars. These good boys and girls show off new tricks every year, proving a certain adage to be false. This event is free with park admission.
Duration of Stampede, Monster Energy Compound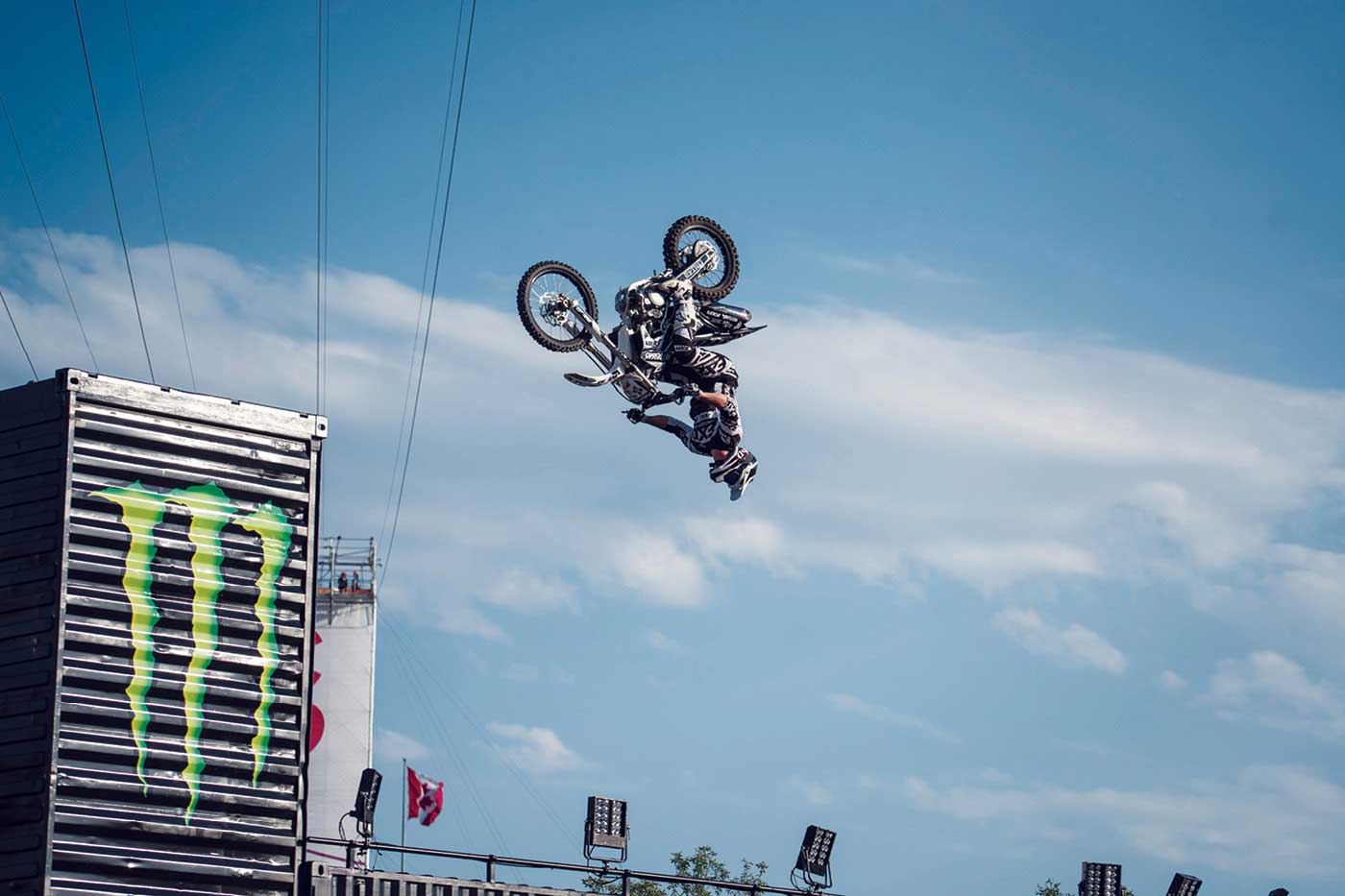 Talk about horsepower — extreme sports lovers can enjoy their own take on rodeo inside the Monster Energy Compound. The free-admission space showcases numerous daily freestyle motocross and quarter-pipe shows by death-defying competitors.
Duration of Stampede, Grandstand Infield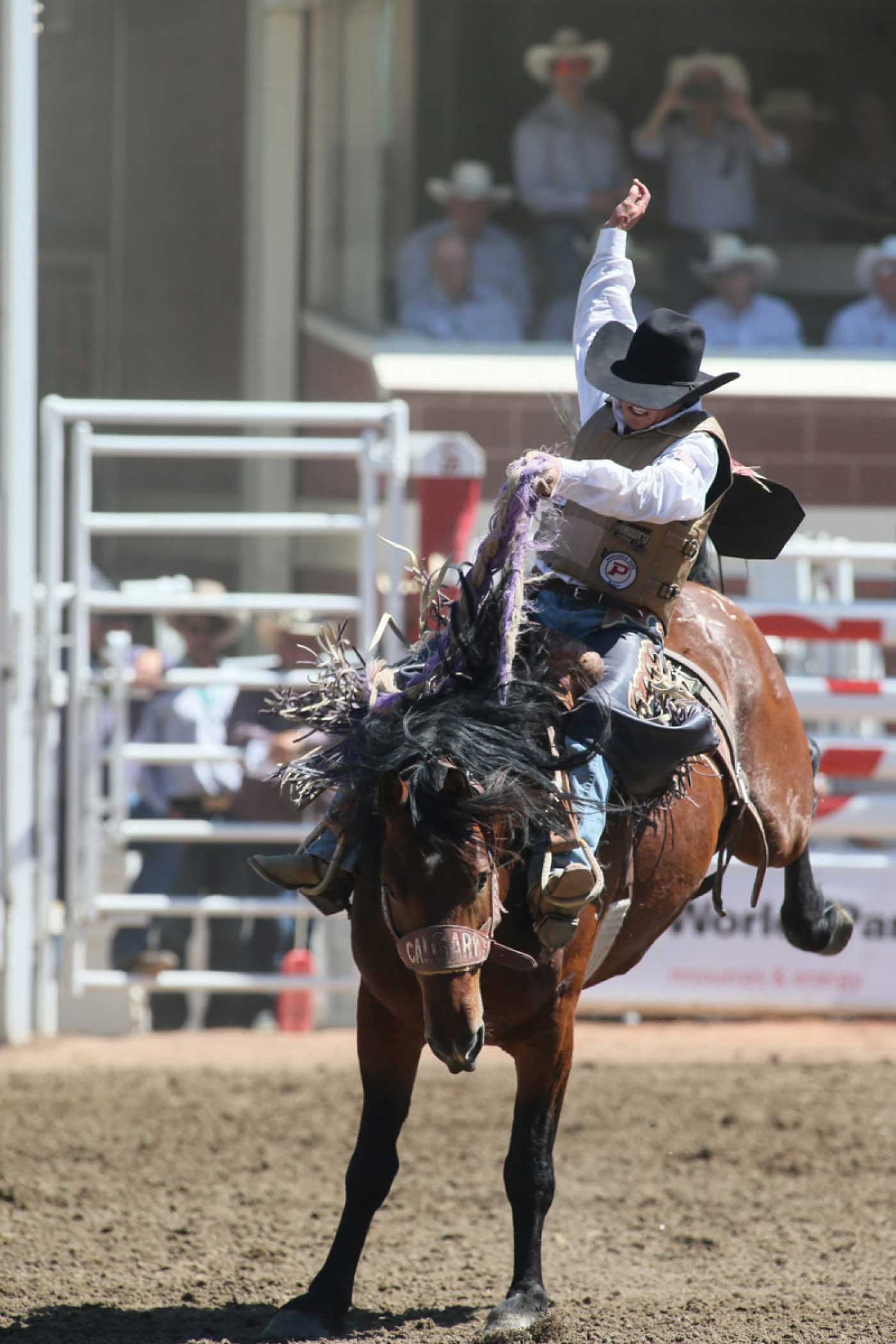 Rodeo events begin at 1:30 p.m. every day of Stampede. The nine main events offer a collective $2 million in prize money to competitors across categories including barrel racing, bareback riding (novice and pro), tie-down roping, steer wrestling, junior steer riding, saddle bronc (novice and pro) and bull riding. Reserve a seat in advance or buy a standing-room ticket for $14 (adult) before 11 a.m. on the day of the event.
Competition July 5 to 8, performances throughout Stampede, Stampede Park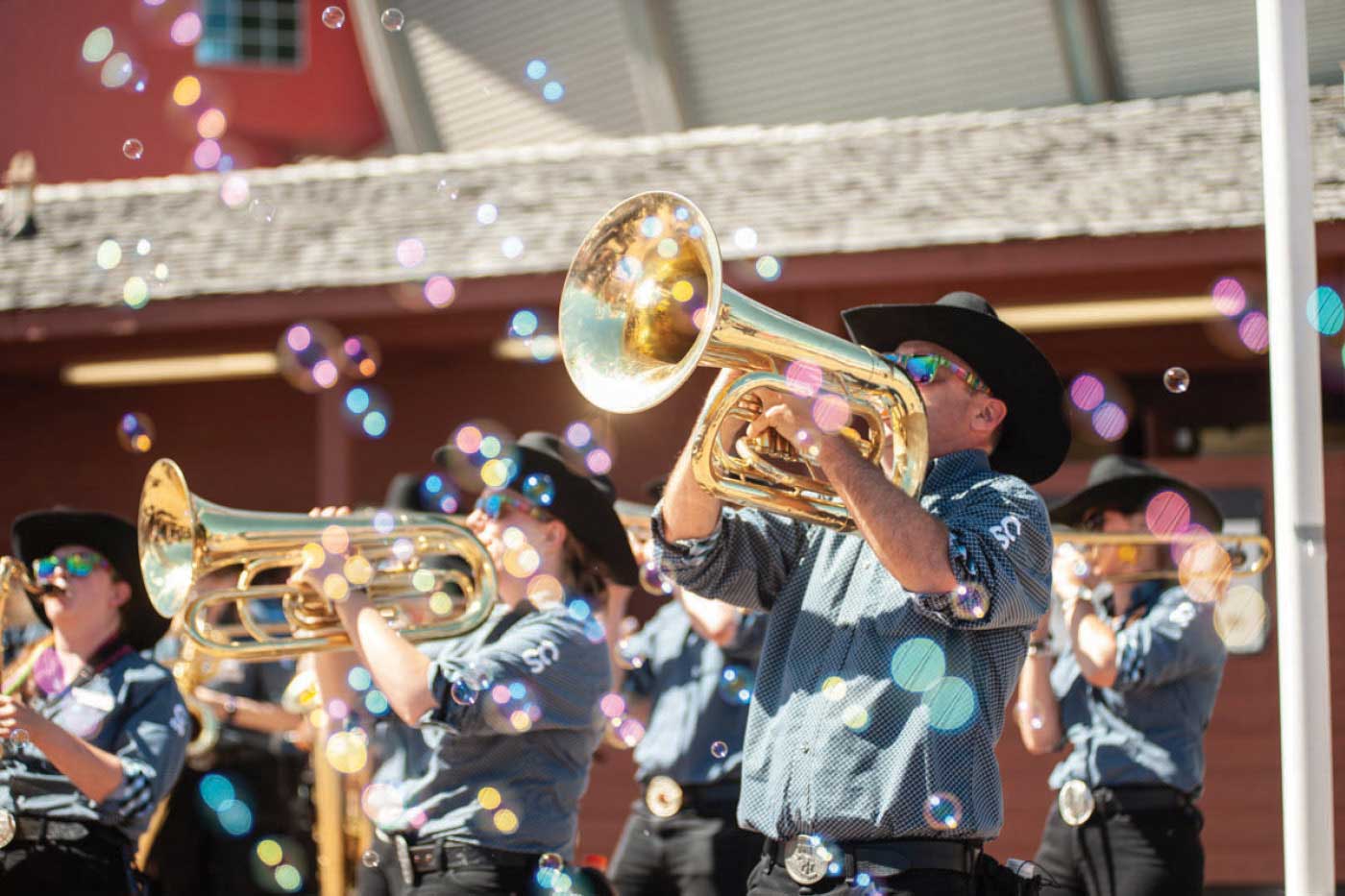 You can see the Calgary Stampede Showband throughout the park during the 10-day event, but this year offers something extra as well. The World Association of Marching Show Bands World Championships runs July 5 to 8, showcasing international competitors, including local talent, squaring off against each other.
More Than Country Music
Whether you're a little bit country, a little bit rock 'n' roll, or fall somewhere outside those classifications, it would be hard to spend a single day celebrating Stampede without tripping over some enjoyable live music. Our hit list should get you started.
Duration of Stampede, Knoxville's Tavern
You'll find a raging party at Knoxville's. The downtown nightclub will host musicians and DJs in its massive adjacent tent on several nights during Stampede. Although Knoxville's is off the Stampede grounds, it's just a few minutes on foot from the 7th Street CTrain station.
Duration of Stampede, Stampede Park, adjacent to Weadickville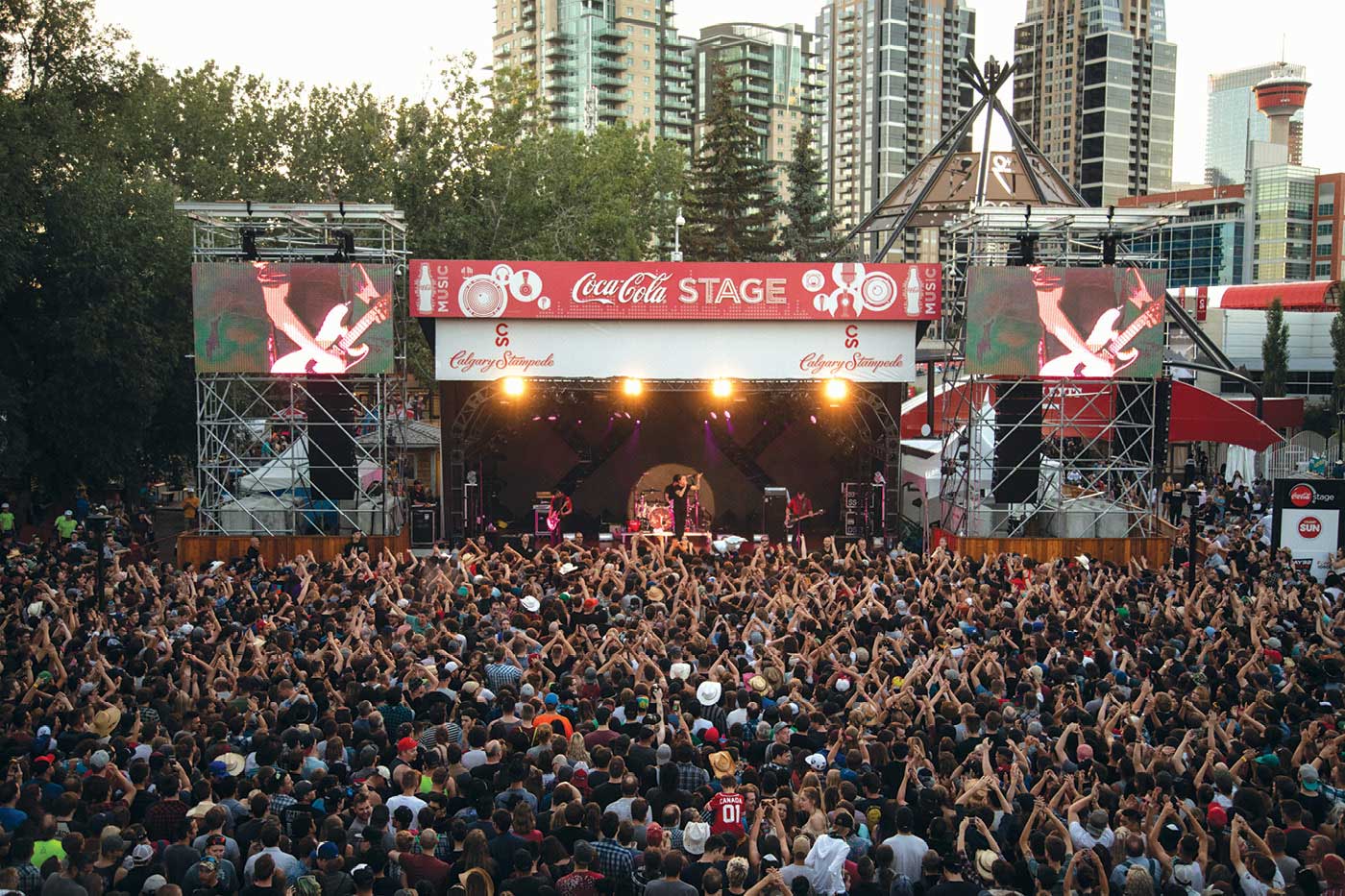 Access to the Coke stage is included in your park admission. The programming pairs global talent with local openers every night during Stampede. Highlights from the recent past include Nelly Furtado, Mother Mother, Broken Social Scene and a whole lot more. If you're towing a teen around the grounds, take them here.
Duration of Stampede, Cowboys
The Cowboys Music Festival is defined less by the artists it books than the rowdy experiences it creates. Last year featured rock (Steven Tyler of Aerosmith), country (Kip Moore), EDM (Kygo) and rap (G-Eazy). What these all have in common is a crowd ready to take shots and shake their, erm, hips.
Duration of Stampede, The Palomino
Whether you're in the mood for live music or hungry for The Palomino's famous barbecue and infamous garlic fries, you can enter the venue for free most days from Monday to Friday during Stampede (call ahead to avoid disappointment). Live music usually begins at 4 p.m. and will feature genres from across the spectrum of country, punk rock, folk and more. Note that live music programming is free on the main floor only — lower level shows will have a cover charge.
Duration of Stampede, Ranchman's Cookhouse & Dance Hall
Ranchman's remains one of the most enduring Stampede hot spots in the city no matter who's on the lineup. After all, it has been named the Country Club of the Year by the Canadian Country Music Association Awards for the last three years in a row and a staggering 13 times since the awards began in 1982.
Duration of Stampede, Stampede Park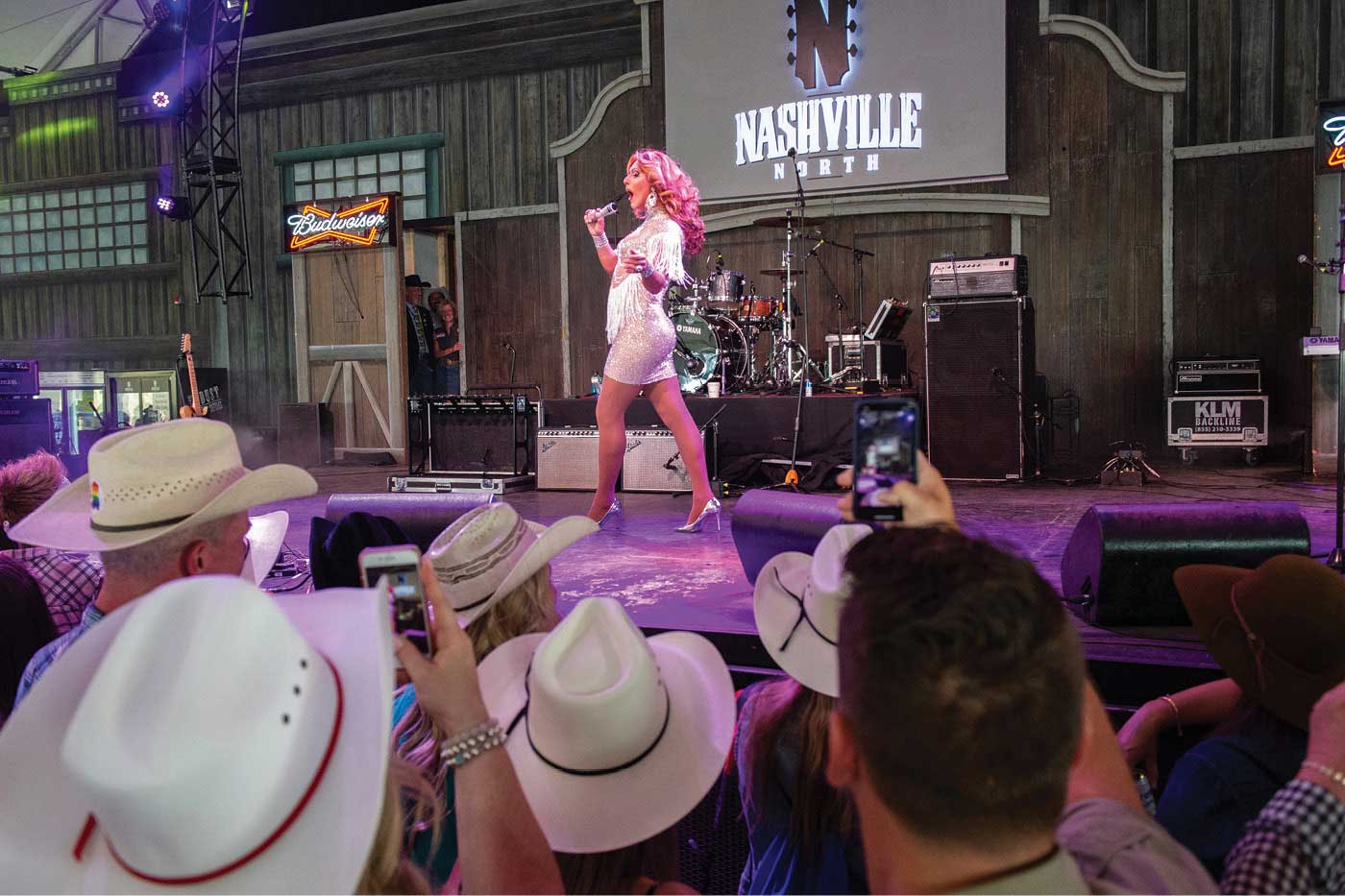 Your number-one destination for country music during Stampede, Nashville North hosts multiple shows each day by established and rising stars. Often, Nashville North is your last chance to see emerging talent in a more intimate space before the acts get their major commercial breakthrough.
July 7, Big Four
Alberta country legend (and Avenue July 2018 cover star) Corb Lund will headline a massive show on the first Sunday of Stampede. He'll be joined by The Sheepdogs, Blackie and the Rodeo Kings, The Sadies and Whitney Rose for an all-day affair of music from across the rock-country spectrum.
July 10 and 12, Shaw Millennium Park
Sister events The Roundup MusicFest and Oxford Stomp are outdoor concerts held in support of the Calgary Military Family Resource Centre. A standard ticket grants admission and after-party privileges (at The Wildhorse Saloon) while VIP options include a meal, enhanced viewing areas and other perks. Billy Idol and Blondie will headline The Roundup, while the Oxford Stomp will have Bryan Adams, Amanda Marshall and Odds.
July 12 to 14, Scotiabank Saddledome
Perhaps the biggest concerts during all of Stampede, the Virgin Mobile Concert Series has three of the most in-demand names in country music booked for July 12, 13 and 14. The show on the 12th is headlined by the Zac Brown Band. Their blend of traditional roots sounds, top-40 country hooks and unexpected collaborations (a song co-written by Shawn Mendes, a recent on-stage Metallica cover with the help of Dave Grohl) ensures a dynamic show. The following night, Sugarland gets the spotlight. Finally, it all caps off with one of the biggest country stars on the planet, Tim McGraw, who has sold over 50 million records worldwide and needs no introduction.
The Culture of Agriculture
The Calgary Stampede's main educational stream celebrates the Alberta agricultural professionals who help feed our province and the world. Take a break from the Midway to learn a thing or two.
Stampede-long Agriculture
Duration of Stampede, Stampede Park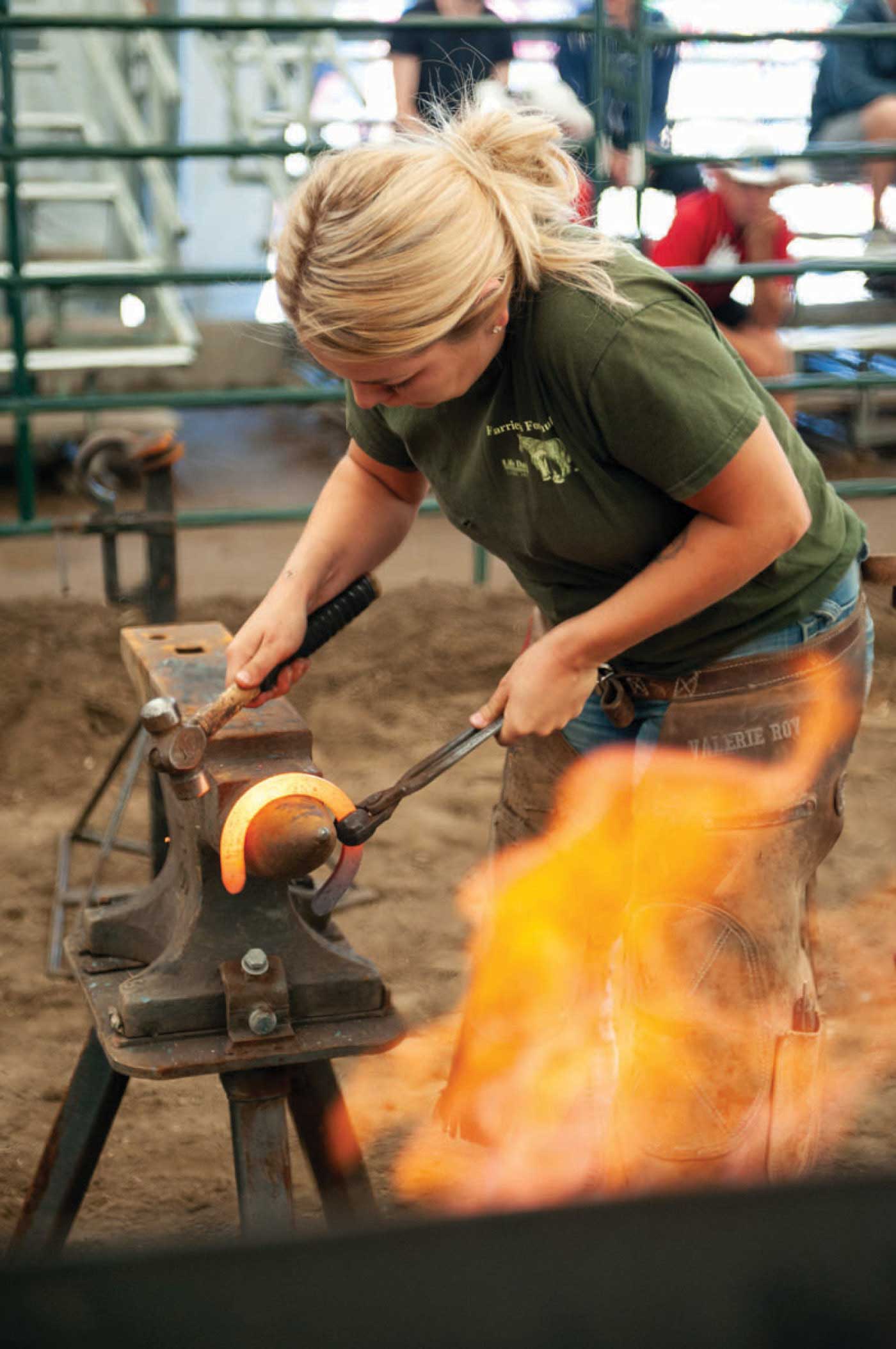 Drop-in-as-you-please programming at Stampede includes the International Livestock Auctioneer Championships, Blacksmith Showcase, Draft Horse Town, Horse Haven, Nutrien Ag-tivity in the City, UFA Cattle Trail and Stampede Cowboy Up Challenge. Each is a great way for agriculture novices to peek into livestock and farming traditions.
July 4 to 5, Nutrien Western Event Centre
On July 4 (Sneak-a-Peek Day) and July 5 you can witness the only Canadian stop on the international cutting-horse competition circuit. "Cutting" is when a horse and rider separate one cow from the herd, a real-life agricultural practice vital to raising cattle. Competitors are judged on their ability to keep a single cow isolated from the rest.
July 5 to 8, Ag Building and Northern Lights Arena
Easily one of the cutest events taking place in the park is the Miniature Donkey Showcase. Breeders and their stock will be up-close and personal inside the Ag Building, and demonstrations of skill will be held in the Northern Lights Arena.
July 6 and 7, Nutrien Western Events Centre
If you've ever wondered what it would be like if The Fast and the Furious franchise got a cowboy makeover, boy, do we have an event for you. Restored vintage tractors face off in five different weight classes to determine who can heave the most weight. These howdy-do hot rods are all built in 1960 or earlier, requiring serious ingenuity to become elite pullers.
Taste of the West
Pancake breakfasts take over every nook and cranny of the city during Stampede. Here are just a few special ones to get you started.
Vegan Pancake Breakfast
July 6, Bridgeland Riverside Community Association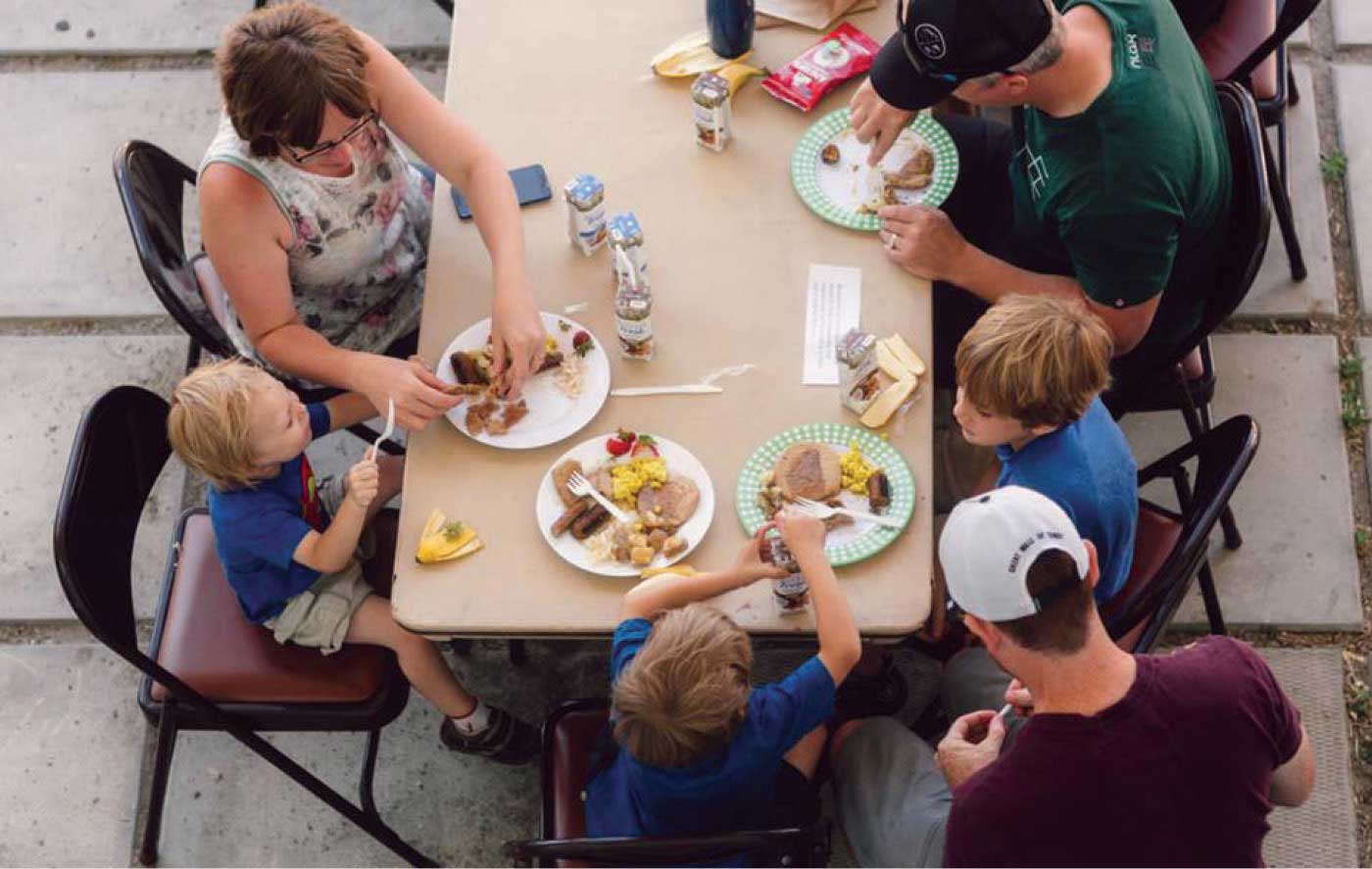 Perhaps the opposite kind of event one might associate with the cattle-ranching-influenced Stampede, Calgary Vegan presents an all-vegan Stampede breakfast with support from Community Natural Foods. The third annual event will have live music and tasty breakfast offerings free of animal products.
July 10, Ranchman's Cookhouse and Dancehall
Ranchman's will host events throughout the duration of Stampede, but new for this year is its Wild West Stampede Breakfast blowout. You can arrive by one-way shuttle service from two downtown locations between 7:30 a.m. and 10:30 a.m., then chow down on pancakes, sausages, bacon, hash browns, scrambled eggs and more. Your admission also includes five drink tickets and access to an after-party beginning at noon.
July 9, Westin Hotel Ballroom; July 11, Calgary Petroleum Club
One of the most extravagant Stampede breakfasts in town expands to two days for 2019 due to popular demand. This high-roller event provides each attendee six drink tickets and the red-carpet treatment beginning at 8 a.m. The entertainment will be secret guests (hint: they're award-winning country acts).
… And Then Some
These events don't quite fit into any other boxes. The one thing tying them all together is fun!
Western Bronzes
July 1 to 13, Webster Galleries & Avenida Framing
Alberta artist Don Toney has created over 450 bronze works depicting cowboys, horses and more, including pieces selected in juried competitions by the Stampede. Go see his work exhibited at Webster Galleries & Avenida Framing to beat the heat and learn more about Western culture through art.
Calgary Stampede Sidesaddle Race
July 5 and 6, Stampede Track
This rodeo-adjacent event honours the history and traditions of women's sidesaddle-riding. Sidesaddle dates back as far as 1382 and was a revolution in recognizing women as capable riders in their own right rather than merely wagon- or carriage-bound passengers. This race challenges its competitors' riding abilities as well as their emulation of history through period-appropriate attire.
July 6 to August 24, Newzones Gallery of Contemporary Art
Something of a contrast to Western Bronzes, this group exhibition at Newzones will feature contemporary depictions of western culture and identity through painting, photography and sculpture. Artists featured include Dianne Bos, Cathy Daley, Samantha Walrod and five others.
July 7, Glenmore Track
Calgary's ravenous running community hasn't been forgotten during the 2019 festivities. The Stampede Road Race returns with half-marathon, five-kilometre and 10-km runs, as well as a kids' marathon competition.
Days to Save
An easy way to narrow down which day to attend is to follow the money. The following days offer discounts on park admission.
July 4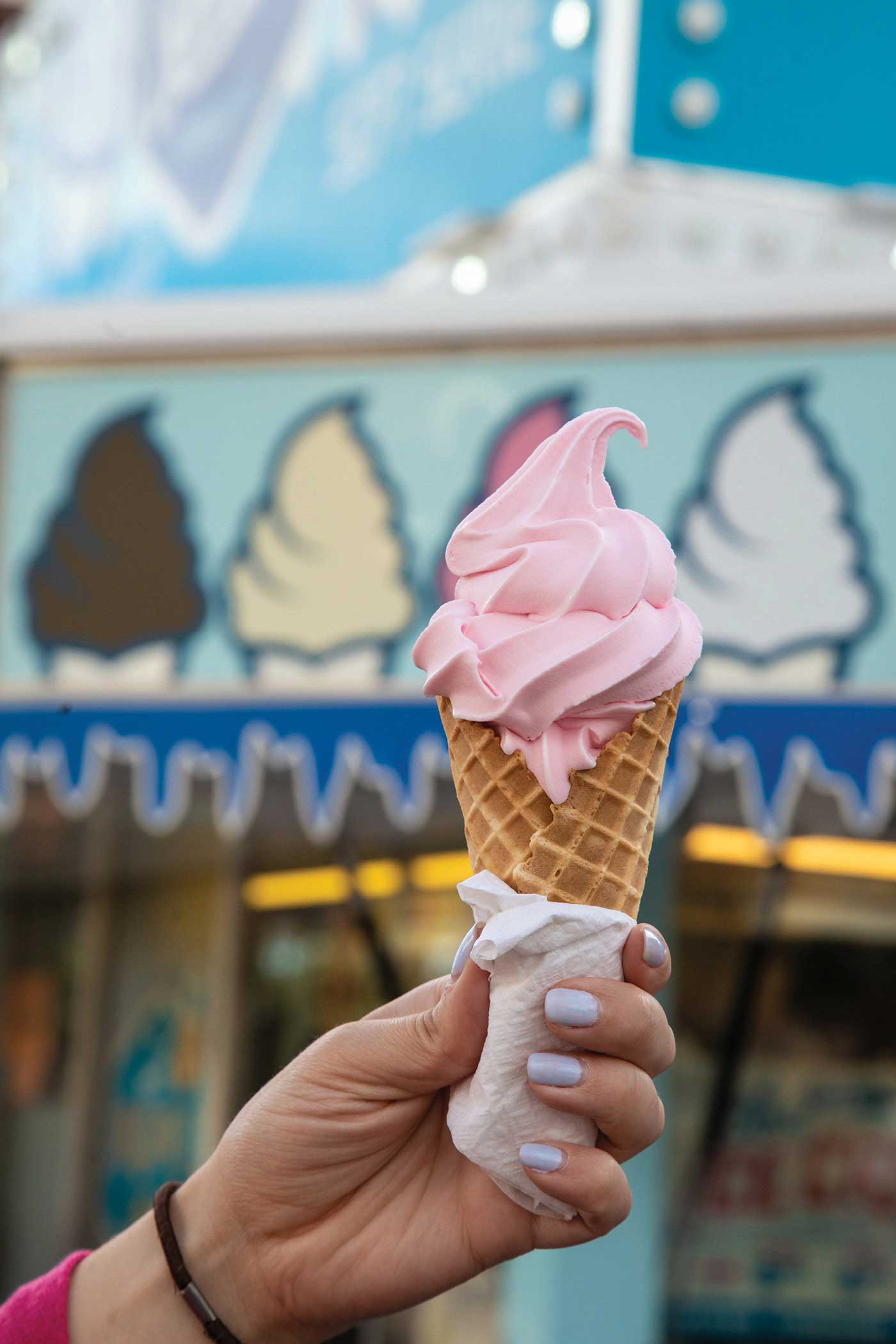 As they say, the early bird gets the deep-fried worm. Sneak-a-Peek admission is a flat $9 per person and kids aged six and younger get in for free. If you're the person who visits the grounds on multiple days throughout Stampede, use this option to cross a few must-dos off your list before the crowds intensify.
July 5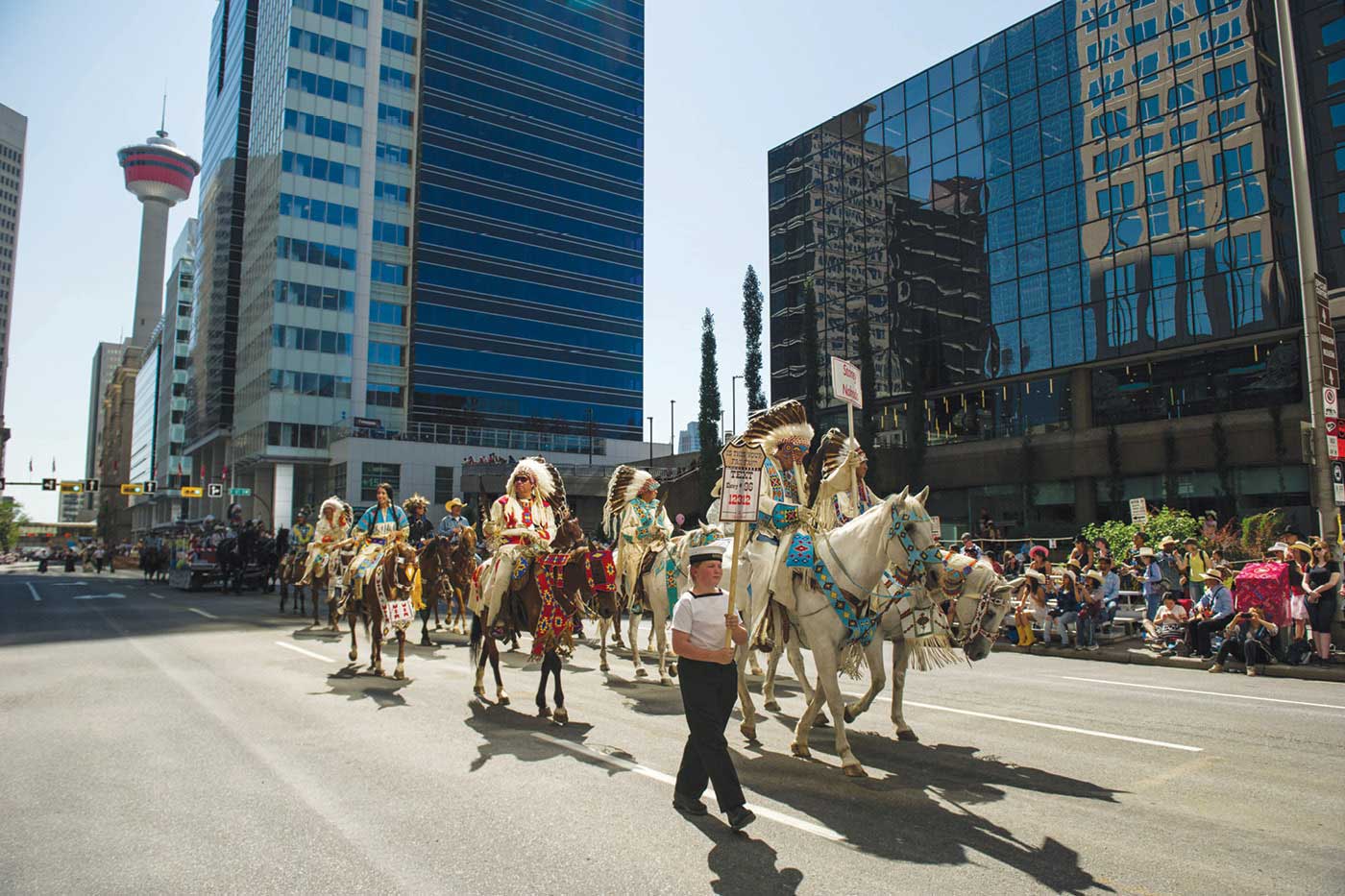 If you head directly from the parade to the grounds at Stampede Park (do not pass go, do not collect $200) you can enter for the low, low price of zero dollars. Make sure to arrive by 1:30 p.m. to cash in on this deal. Pro tip: park your keister as close to a CTrain station as possible for a fast ride directly to the party.
July 7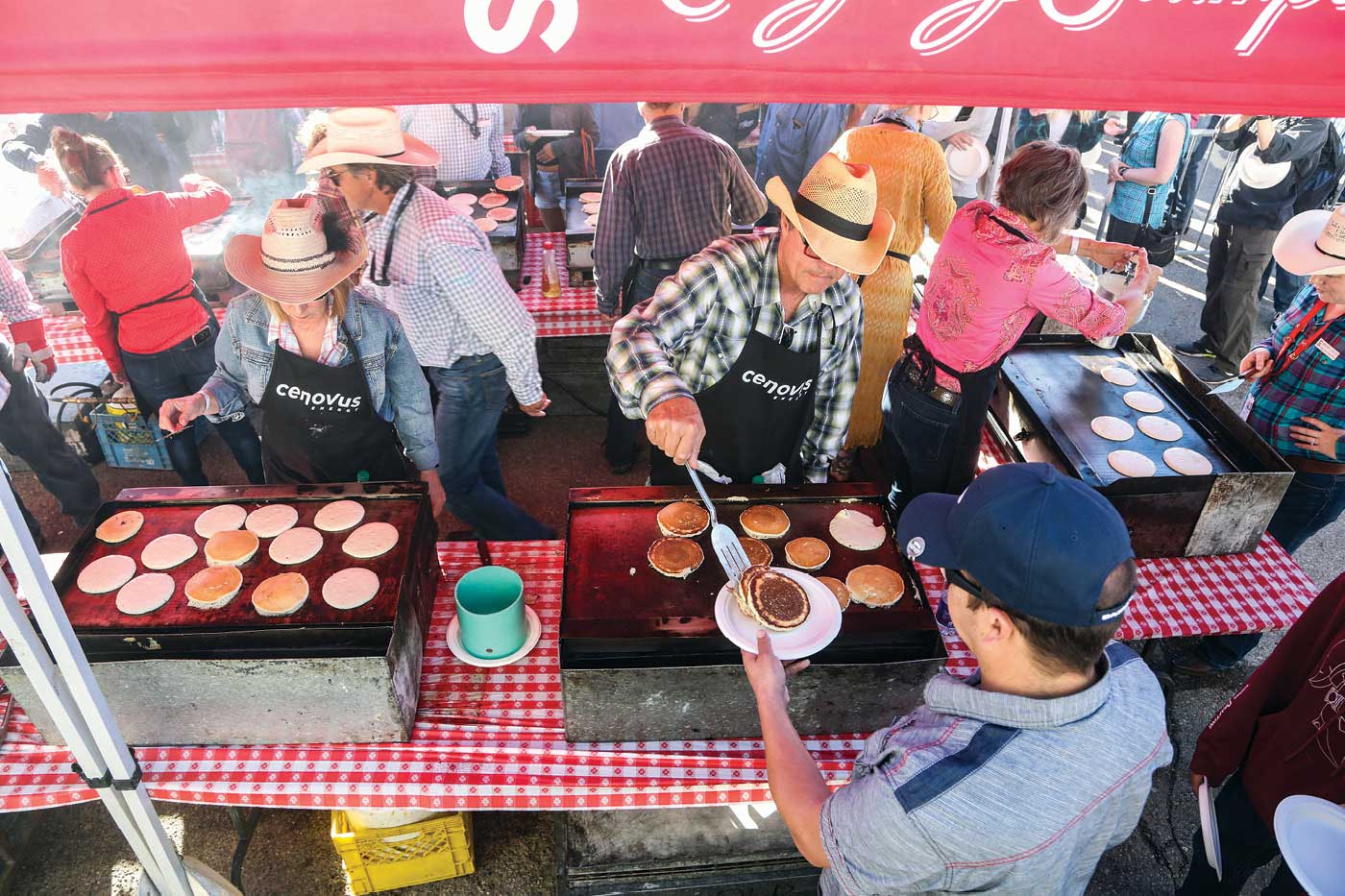 Not only is admission free between 8 a.m. and 11 a.m. on Family Day, but you'll also be fed a signature pancake breakfast upon arrival.
July 9
Community Day, presented by McDonald's, offers $2 admission from 10 a.m. to 2 p.m. plus free admission for seniors (age 65 and older) all day. Seniors may claim free tickets for the rodeo or evening show starting at 11 a.m., and all ages are welcome to enjoy free coffee and doughnuts while supplies last.
July 10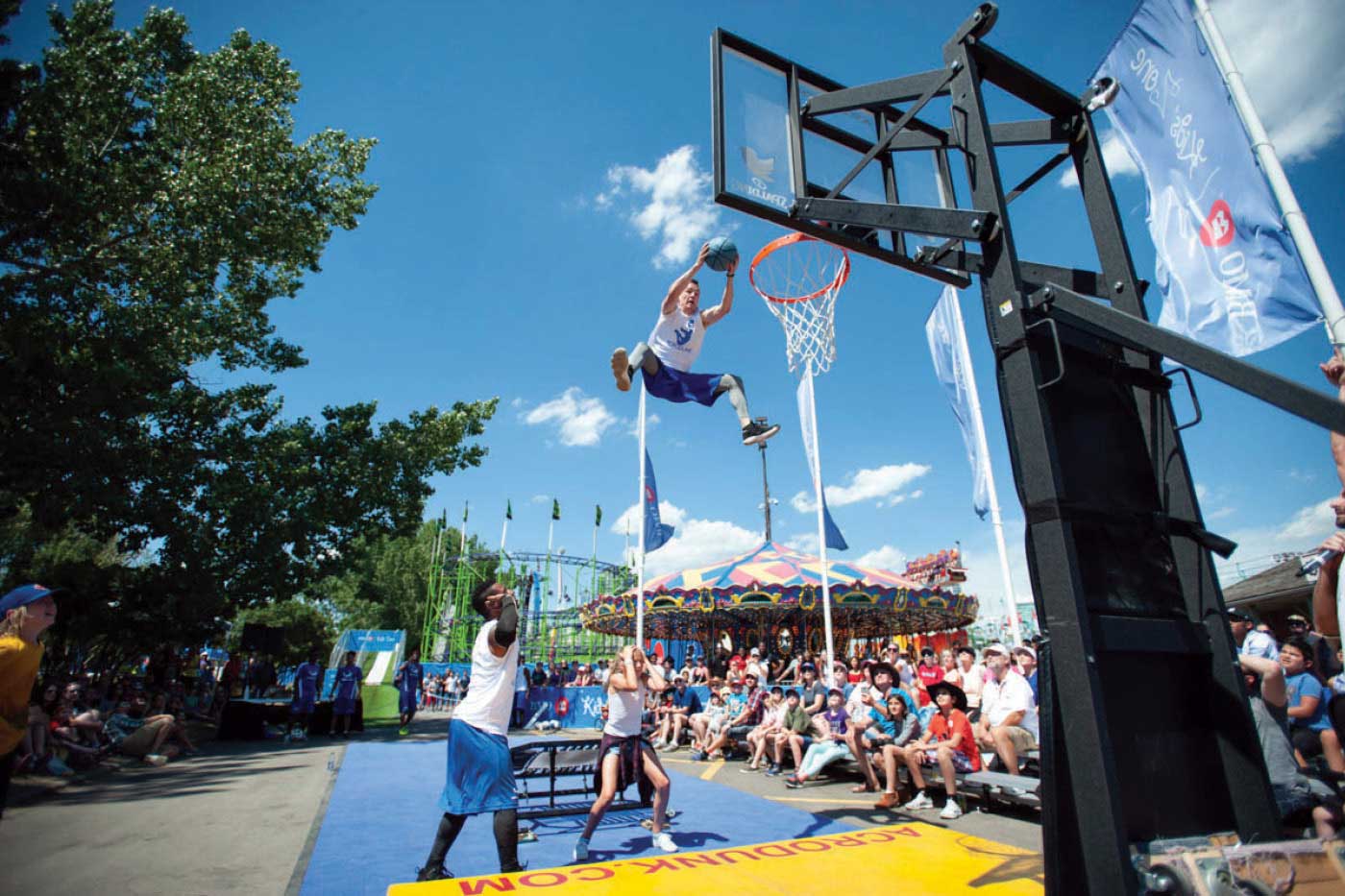 You're never too young to learn about saving. That's why this day offers free admission to kids 12 and younger (as well as their adult chaperones) from 7 a.m. to 9 a.m. and $2 admission for kids 12 and younger thereafter. Free breakfast is served from 8 a.m. to 9:30 a.m. in the Grandstand Courtyard and a free variety show is held concurrently on the Grandstand stage.