Southcentre Mall and PARK have teamed up to bring local art right into your home with the virtual launch of a new art collective, Chroma on the Rise.
A continuation of last year's inaugural Chroma exhibition, Chroma on the Rise features three vibrantly coloured installations by Calgary artists Cory Bugden, Claire Ouchi, Rachel Rivera and Isabelle Kearl. Currently set up at Southcentre Mall, the artwork has a retro-California vibe with nods to childhood fun. While the pandemic prevents us from visiting the art collective in-person right now, you can still celebrate the work of local artists and brighten up your day by checking out Chroma on the Rise online.
Right now, you can visit Southcentre's website to meet the artists, see photos of the art and download a special activity book featuring games, a recipe and colouring pages inspired by the installations. Additional activities like artist live streams and phone and computer wallpaper designs will be added online and/or on social media in the coming weeks. And with any luck, we may be able to visit the art installations in-person soon.
Here's a look at the three Chroma on the Rise installations
Colour Me Happy by Cory Bugden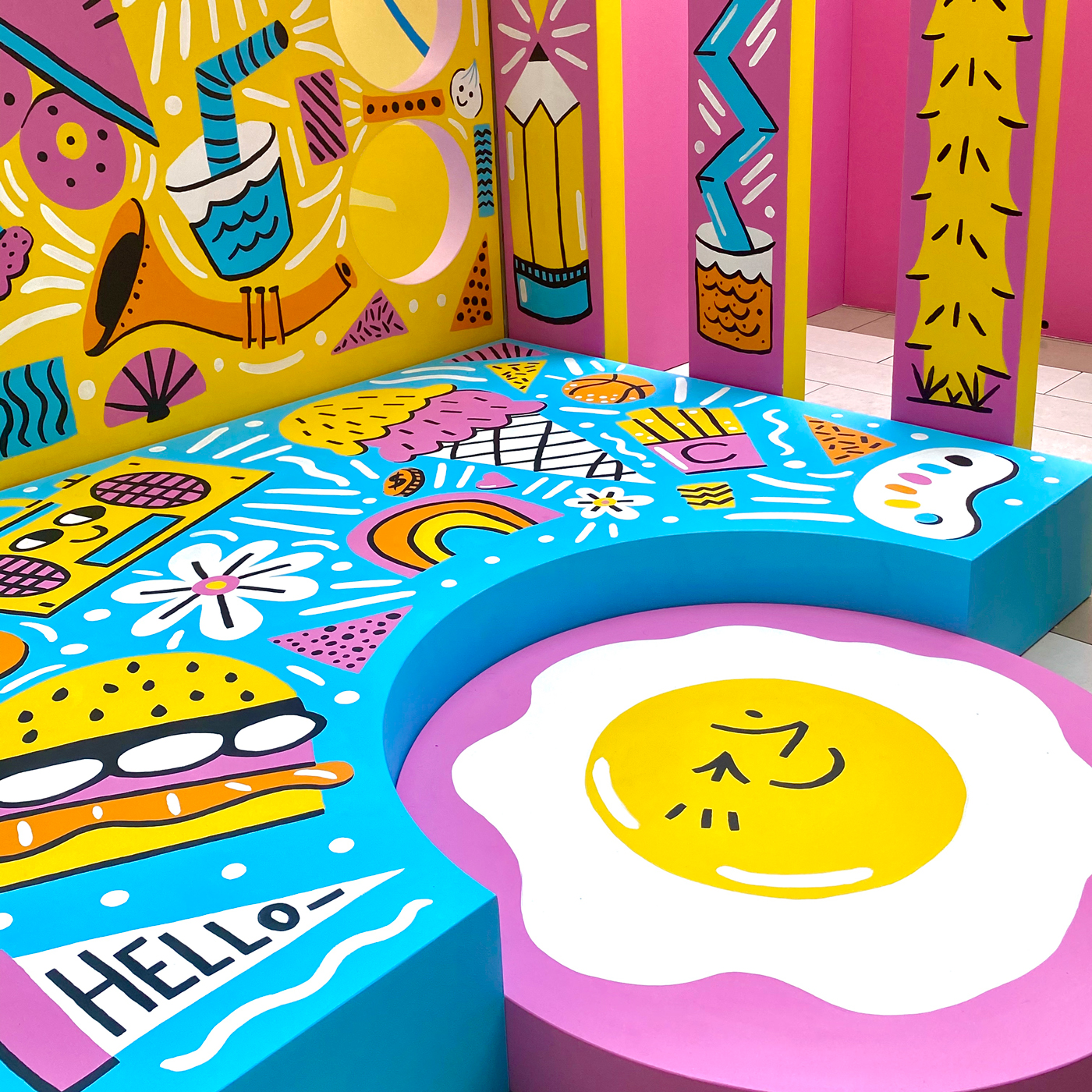 Palm Dreams by Claire Ouchi and Rachel Rivera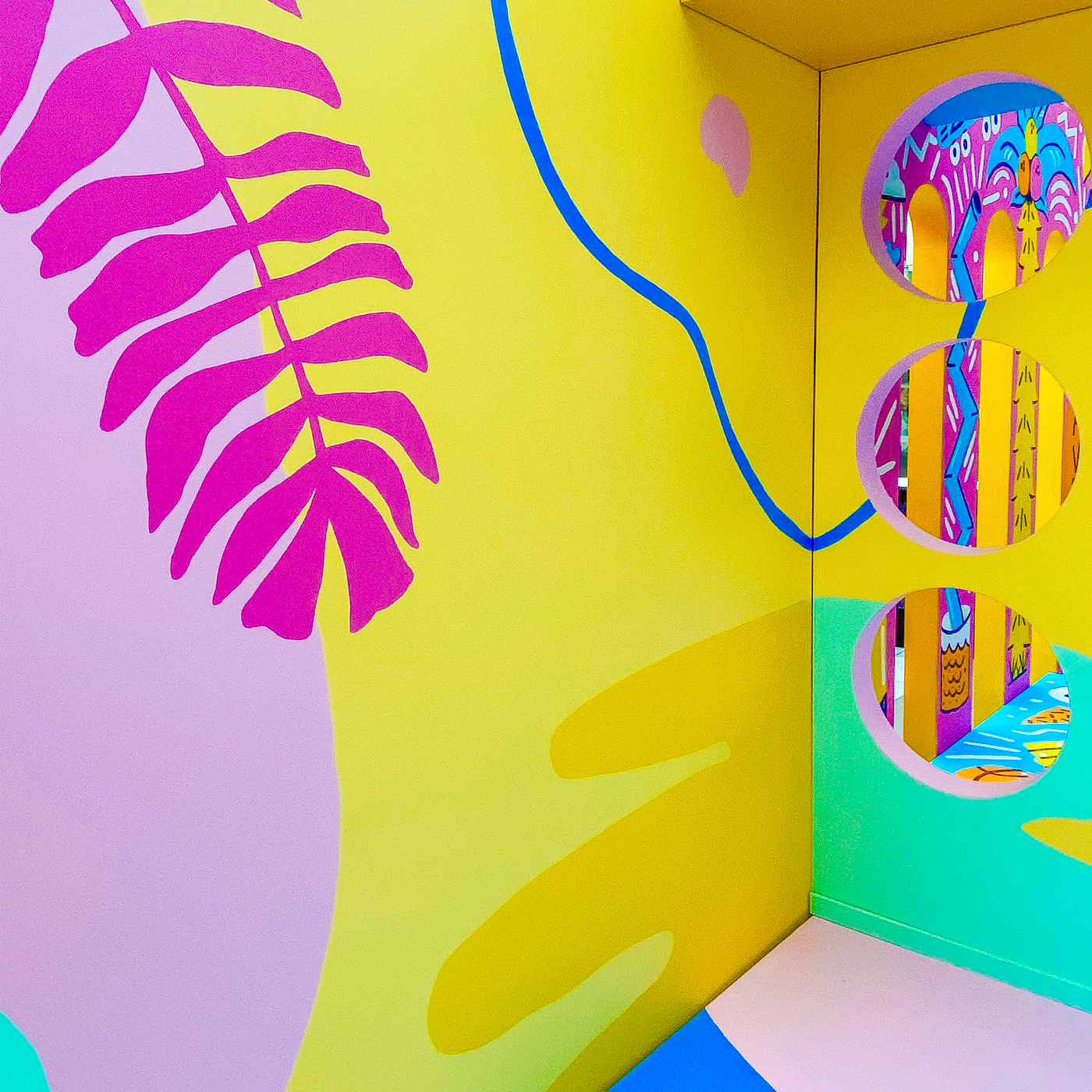 Take You There by Isabelle Kearl