A local exhibit featuring Indigenous artists has opened at Southcentre Mall, in partnership with Colouring It Forward Reconciliation Society (CIFRS), in honour of the National Day for Truth and Reconciliation.
The CIFRS Truth and Reconciliation Indigenous Art Exhibit is on display in Southcentre's Art Corner, next to Hudson's Bay, from September 1 to October 11.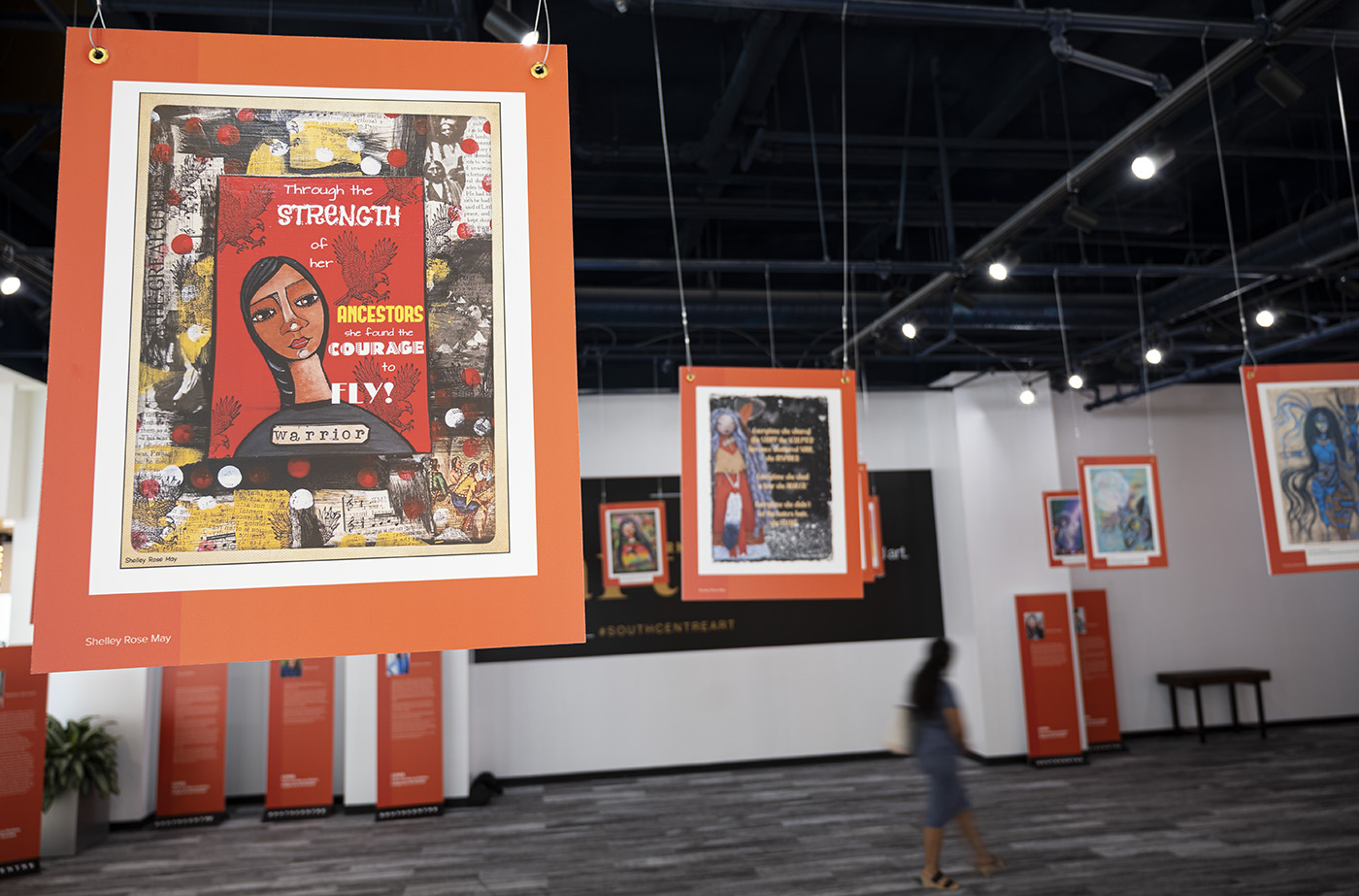 "Art makes everything easier," says CIFRS founder Diana Frost about the importance of the exhibit. "Some of the artwork has to do with healing, some has to do with residential schools.
"I think it's a really great way to see a wide array of Indigenous art and artists."
Eighteen works by Indigenous artists from across Canada are on display along with artist bios (a full list of participating artists is also available online). The reverse side of each piece features what Frost calls "ReconciliActions" — actions that can be taken to participate in reconciliation, such as listening to Indigenous music, making financial donations or learning land acknowledgements in your area.
"If you can help us by doing a few actions, that's really important for us," says Frost. "Even things like knowing what land you are living on, what treaties or treaty are assigned there."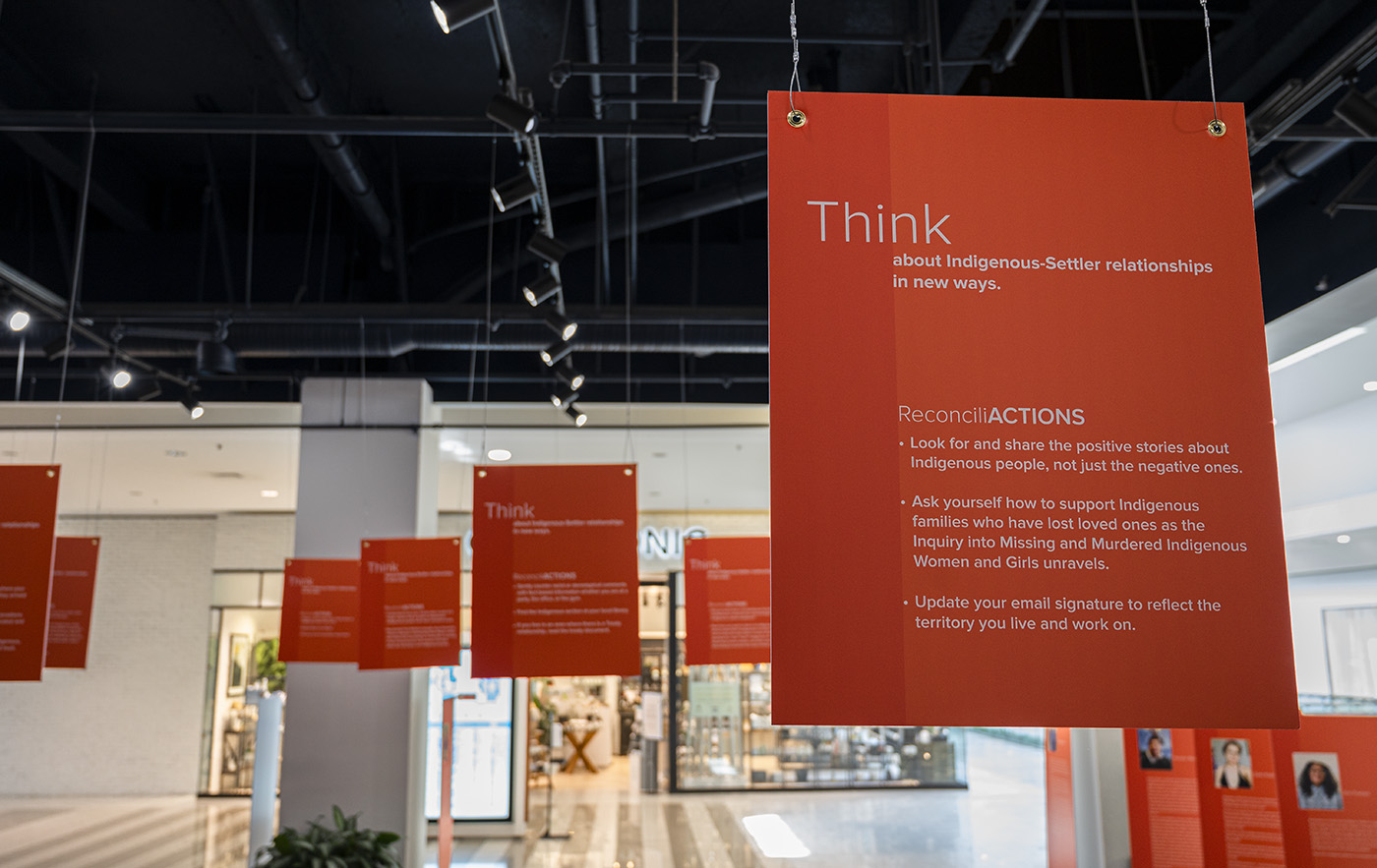 The exhibit leads up to a special event on September 30 in observance of National Day for Truth and Reconciliation that is meant to promote awareness, education and understanding about Indigenous culture and experiences. The event at Southcentre Mall will include a blessing ceremony from elders, traditional dancers and musicians, and family-friendly activities and crafts to raise awareness about the process of reconciliation.
"We are also organizing an Orange Shirt Walk on Saturday, September 25," says Frost. "Meeting at 10 a.m. on the corner of 3rd Street and Stephen Avenue, we will walk towards Olympic Plaza and have an event there afterwards with elders and artists and musicians." The event will also feature an art and community fair, as well as food like Indigenous stews and bannock.
All events will be following the latest government and AHS COVID-19 protocols.
More information on both events can be found at cifrs.ca
[A previous version of this story stated that the CIFRS Truth and Reconciliation Indigenous Art Exhibit went until September 30. The end date has now been extended to October 11.]