When she was a little girl, Lindsay Ell would stand in front of a mirror, plastic toy microphone in hand, and pretend to be Shania Twain. The country star's style, musical chops and values made her a role model as both a musician and a strong, independent woman. So, it's no surprise that Ell, who grew up in Calgary but has lived in Nashville for the last decade becoming a country singer-songwriter in her own right, was thrilled when Twain asked her to be the opening act on her upcoming tour, including two nights (May 9 and 10) here at home at the Scotiabank Saddledome. "To be invited on her Queen of Me tour is just so surreal," Ell says. "I don't think I'd be doing what I'm doing if it wasn't for Shania Twain."
While Twain remains Canada's greatest country music success story, Ell's trajectory is also impressive. Now in her early 30s, Ell got her start as a teenager under the mentorship of Randy Bachman, who produced her debut album, Consider This. Moving to Nashville helped her to form connections and win substantial accolades: Ell's album The Project was named the Best Country Album of 2017 by Billboard, and, in 2019, she and singer Brantley Gilbert landed a number one country single with their duet "What Happens in a Small Town." Ell's latest single "Right on Time," released last year, pushes back against the pressure to settle down by a certain point, reminiscent of the fierce independent anthems she grew up singing.
Until 2020, Ell was touring non-stop, but the COVID-19 pandemic gave her the opportunity to find a balance with some new projects. Earlier this spring, she returned as host for the second season of Citytv's Canada's Got Talent. "I still love touring more than anything in the world, but I've learned how to incorporate some other things, rather than being in one gear all the time," says Ell.
The hits, the TV show and her reputation as a hard-working musician have put Ell in a position where she's now inspiring young talent, just like Shania Twain did for her. Fans, particularly young girls, will tell Ell she gave them the confidence to learn to play guitar.
"I only hope that I can help inspire the next generation half as much as Shania has inspired me," she says. "They're big shoes to fill, but I'm ready to get into them."
3 More Upcoming Musical Events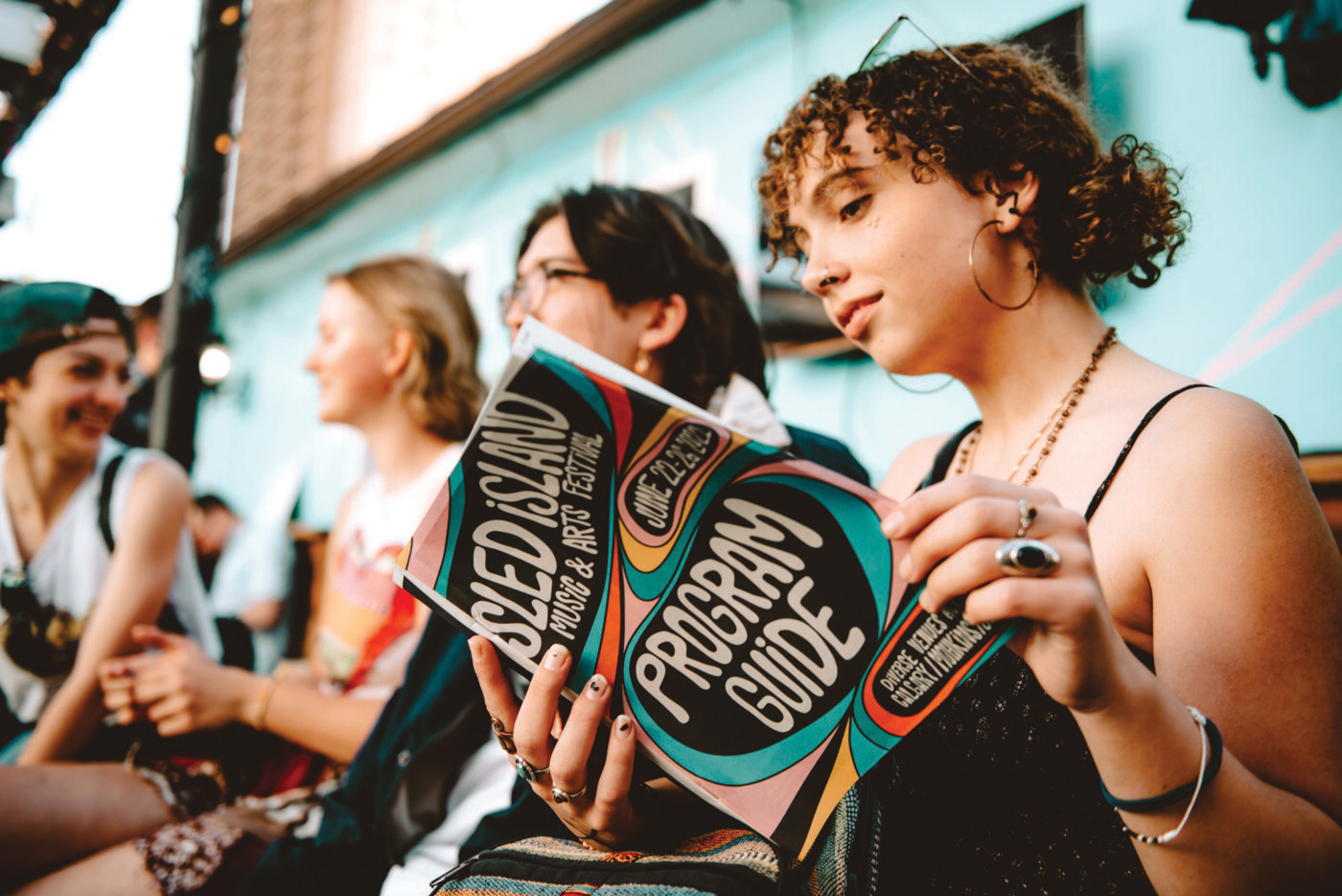 When: May 18 and 19
Watch the exhilarating Black Panther on a big screen at the Southern Alberta Jubilee Auditorium as the Calgary Philharmonic Orchestra, led by American conductor Lawrence Loh, performs Ludwig Göransson's Oscar-winning score.
When: May 30
American jazz artist Peyroux teams up with singer-songwriter Wainwright on a Canadian tour that will see them taking the stage at MacEwan Hall to perform Peyroux favourites, including those from her 2004 album Careless Love.
When: June 21 to 25
This eclectic music and arts festival, now in its 17th year, will bring more than 150 artists to venues across the city, with select acts (Helado Negro, KAINA, Gulfer) handpicked by guest curator Bartees Strange.