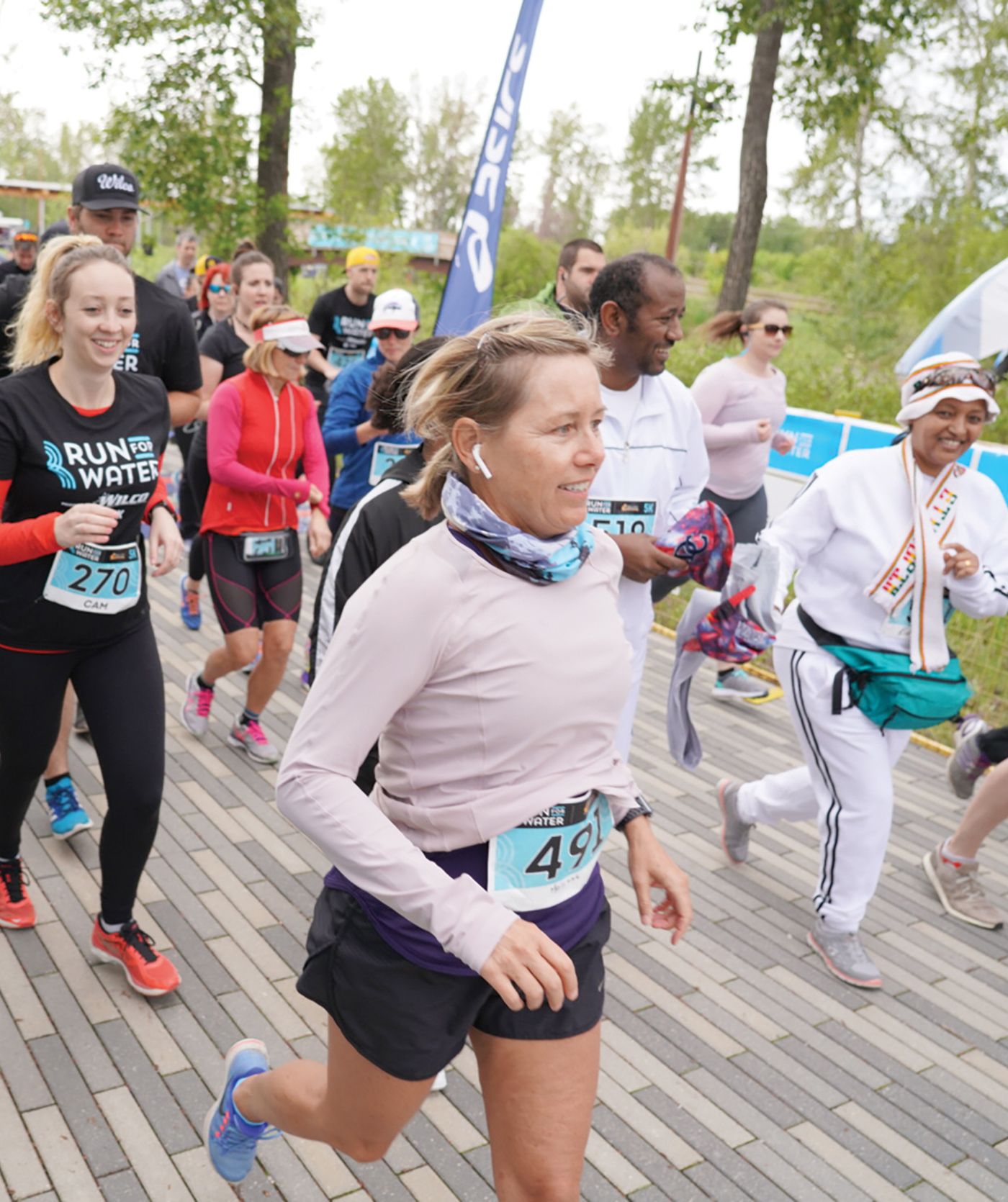 This year, the Calgary Run for Water annual fundraising race is dubbed The Alone Together Run and will take place on whatever route racers feel comfortable using — whether that's their favourite trail or even the treadmill in their basement. With five- and 10-kilometre race options, entrants will complete their run between June 13 and 20 and submit their times through the online registration portal. Although this year's race relies on the honour system, Calgary Run for Water will tally and post the winners later this summer.
Calgary Run for Water normally raises money for clean drinking water in Ethiopia, but this year's event supports a COVID-19 response in the 12 rural Ethiopian villages that have already been provided clean drinking water by Run for Water. This includes things like masks, gloves and reading materials on hygiene techniques in their local languages.
Heather Maat, Calgary Run for Water chair, has been involved with the event since it began nine years ago. "It's always been an organization that's been near and dear to our hearts as a family," says Maat, who adopted her son from Ethiopia.
The run is free to enter, but fundraising is encouraged. All proceeds go directly to the response and will be matched by corporate sponsors. Run for Water encourages all ages to register for the race and Maat says it's a great way to get the whole family active while practicing social distancing.
For more information and to register, visit runforwater.ca/calgary