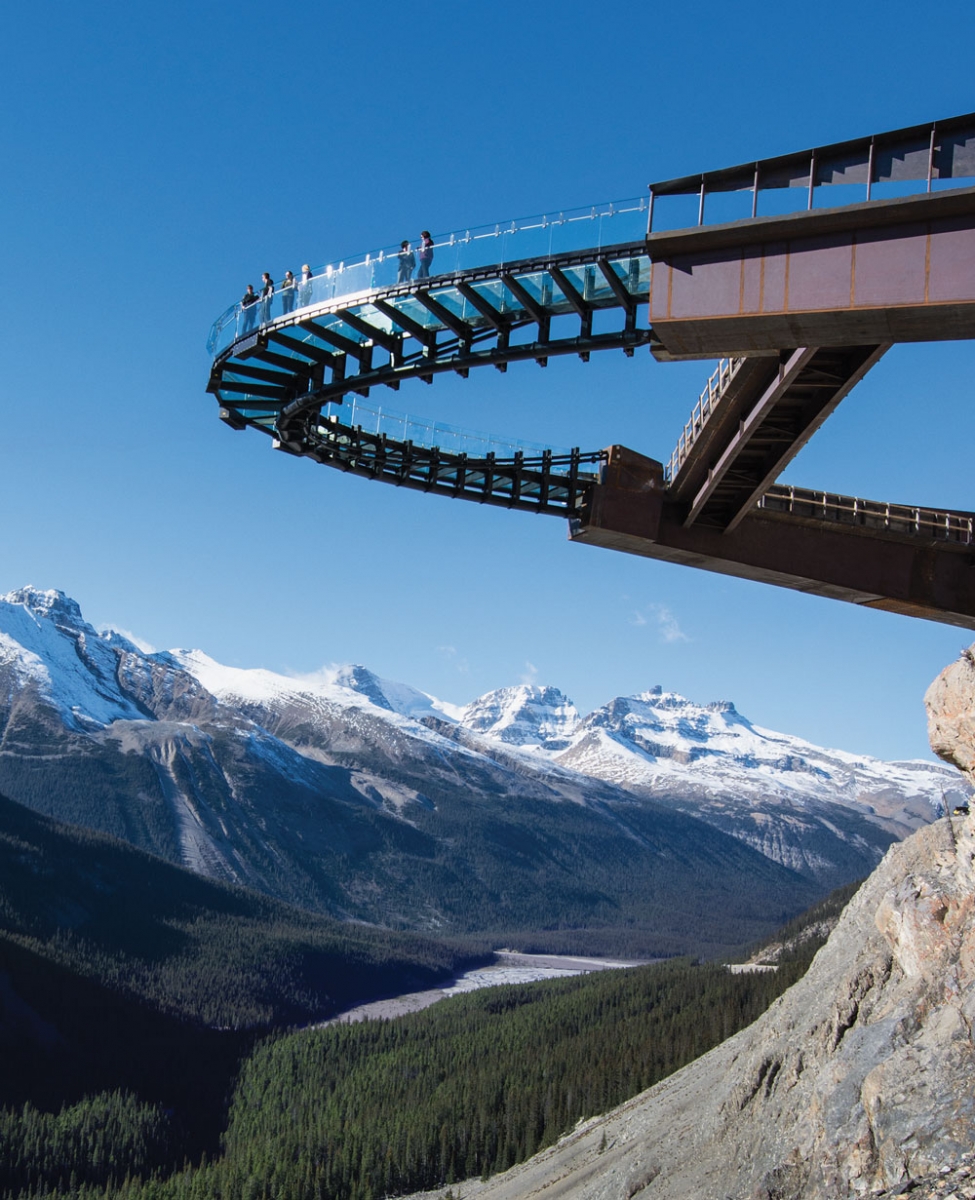 Photograph courtesy of Travel Alberta
The drive to the Columbia Icefield Glacier Discovery Centre in Jasper National Park is magical. Every slow, long corner you drive around the Icefields Parkway is stunning. National Geographic named it one of the 50 places of a lifetime, with more than 100 visible glaciers and mountains around every corner. Even if all you got when you arrived at the Discovery Centre was a sandwich on a picnic blanket, it would still be incredible, but now there's the brand-new, truly spectacular Glacier Skywalk to look forward to.
Perched high above the Sunwapta Valley (280 metres up), a cliff-edge walkway leads to a glass-floored observation platform built into native bedrock. When you're standing literally in the air, facing a range of immense mountains formed by ancient glaciers, it's hard not to think about your place in the world.
The Glacier Skywalk was built to create a fully accessible experience and is an engineering marvel that aptly showcases the magnificence of the surroundings. To get there, a coach will take you from the Glacier Discovery Centre to a series of interpretive experiences that guide you down the walkway toward the viewing platform.