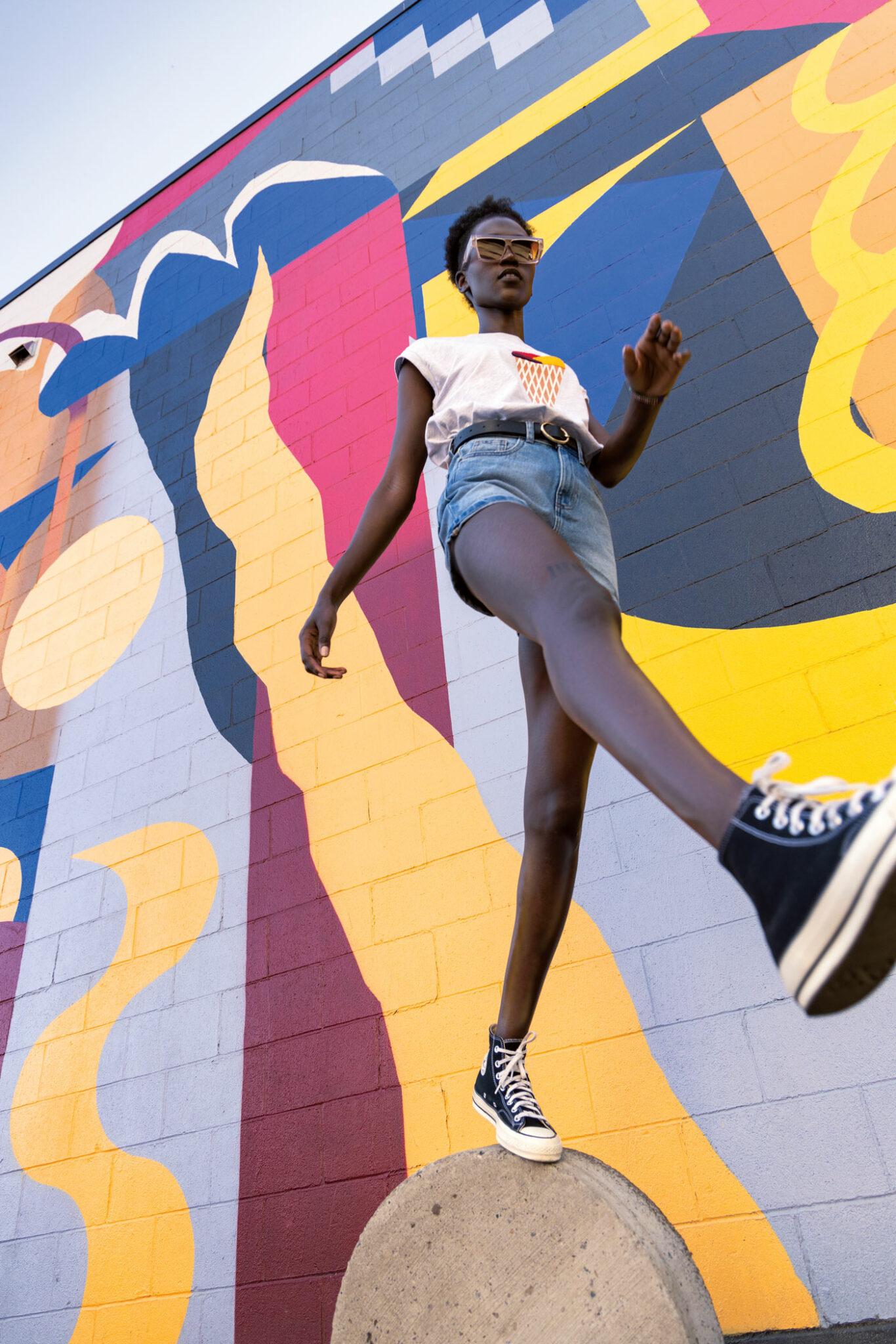 Welcome to Avenue's Ultimate Summer Challenge. During July and August 2021, we're challenging our readers to try a different fun activity every week to make the most of the summer. Plus, we show you how to take that activity to the next level. Click here to see the rest of the challenges.
Calgary has seen an explosion of vibrant murals over the past several years. Local Black-led advocacy organization Pink Flamingo partnered with artist Jae Sterling to produce The Guide & Protector in Chinatown last year and will again be involved in mural production this summer. Across the river in the inner-city community of Sunnyside, DIY efforts have turned alleyways into garage-door galleries (you can link to an art-crawl map on Instagram @sunnyside_garage_art) and Springboard Performance has turned shipping containers into an art park at containR.
No recent art initiative, however, has impacted Calgary on quite the same scale as the Beltline Urban Murals Project (BUMP). Since 2017, this project has transformed more than 50 inner-city walls into massive pieces of art, celebrating them each August with the BUMP Festival. Self-guided tour routes of old and new murals are available on the BUMP website, with this year's additions set to go up between Aug. 1 and 28. BUMP executive director Julia Schreiber recommends making multiple mural-viewing trips over the course of the month in order to fully appreciate the process.
Level Up: Paint Your Own Mural
Homeowners can create their own murals on their garages or sides of homes at their own discretion — all the City asks is that you keep it PG. For the less artistically inclined, consider bringing in a BUMP artist or commissioning another local muralist to bring your vision to life.