Dust and mud. Wind and sun. Rain and snow. Welcome to one of the fastest-growing sectors in cycling — gravel riding.
Cycling off-road and on unpaved terrain is nothing new. Paris-Roubaix, one of the oldest bike races in the world, has been rolling over cobblestones and the rough terrain of northern France since 1896. (Note of pride: In spring 2023, Alberta's Alison Jackson, who grew up on a bison farm outside Edmonton, won Paris-Roubaix Femmes — one of the greatest wins in Canadian cycling history.)
Canada, of course, has a long legacy in mountain biking, with B.C. mountain bikers considered the pioneers of freeriding. Gravel cycling covers that huge gap between road and mountain biking; it can be a high-performance sport, but it's mostly old-fashioned exploring for the heck of it.
Gravel cyclists tend to be less-focused on performance stats like watts and speed than road cyclists because they can't move as quickly. The routes run along old forestry roads, along abandoned rail beds and into dusty towns that rarely see a tourist. Some mechanical skills are recommended; tire punctures are common. Cyclists pass through mud, creeks, long grass and even (especially in Alberta) snow.
Sometimes, the topography is too hostile for two wheels, requiring riders to get off the bike and walk. In fact, roads marked by a sign cautioning "impassable" are extra-seductive to the gravel cyclist. That's the allure. Adventuring down an impassable is the only way to know for sure. "It's riding stuff where you get to feel like a kid again — but you're old," explains Chris Roy, a 43-year-old Calgary cyclist who started gravel riding about five years ago.
Roy rides gravel with small groups of friends or on organized rides with the Bow Cyclist Club, a popular members-only, all-terrain local cycling group affiliated with Bow Cycle. Roy likes to pore over Google Maps to find forestry or mining roads that go through terrain he's never seen. "It's about seeing what happens when you choose something on a map and go," he says. "It's not about going fast, even though [gravel cyclists] have the ability to go fast. I would rather go explore a cave on the route."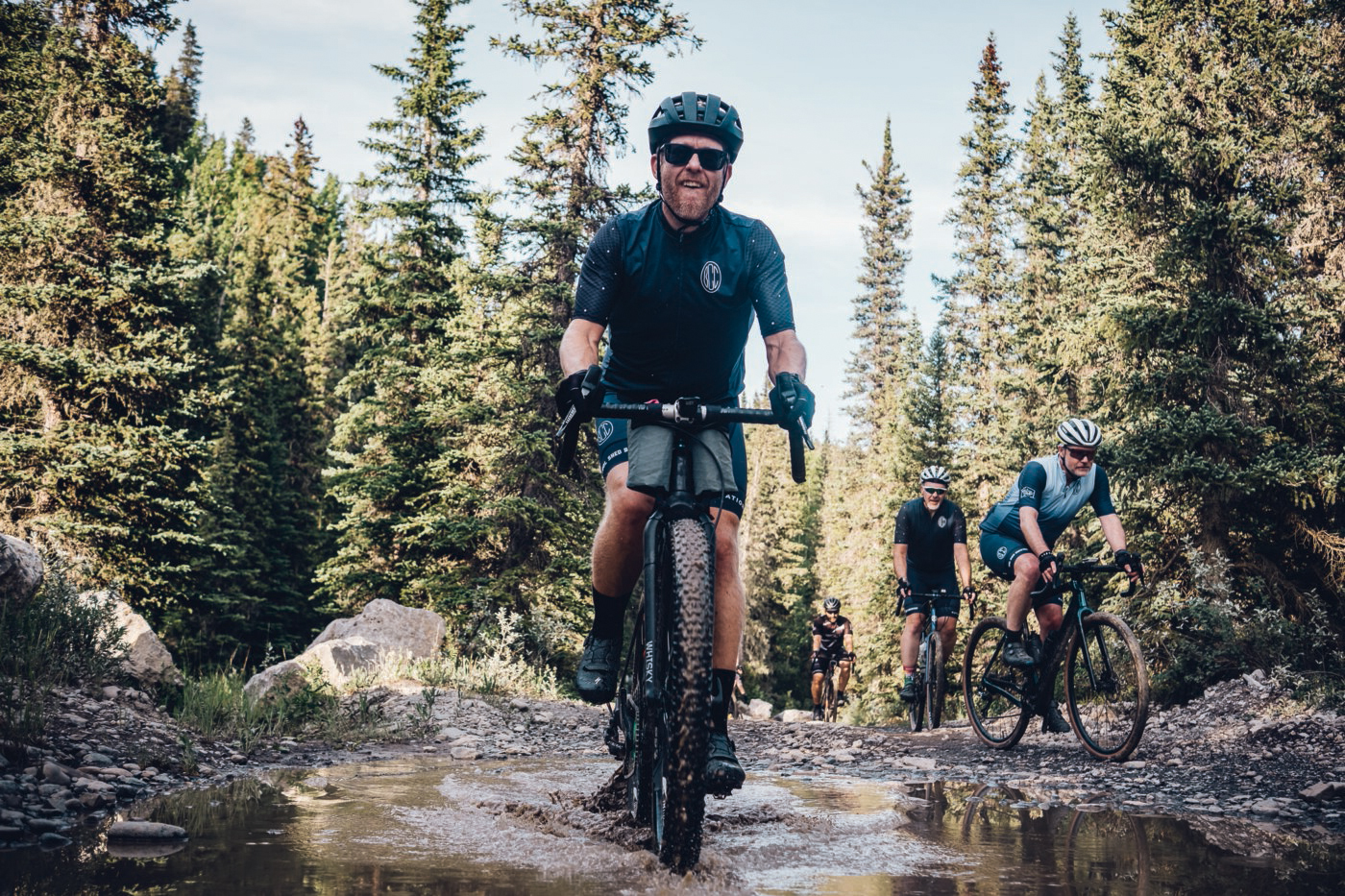 The camaraderie of gravel is what appeals to enthusiast Robin Reese. "The cycling community here reminds me a lot of biking with friends as a kid," says Reese, who rides both gravel and road (she also mountain bikes and does bikepacking trips). "You would meet up, ride your bikes and enjoy the adventure, have fun and then head home."
Unlike road cycling, which is indisputably European in origin and character, gravel was popularized on the backroads of North America. The sport started gaining momentum about five years ago, spurred on by advancements in bike technology.
Until you get up close, a gravel bike looks like a road bike. It has drop bars that curve down toward the ground and a lightweight frame so riders can zip up climbs and barrel down bumpy descents. But its tires are fatter than on a standard road bike — road tires are typically 28 millimetres, while gravel tires are no narrower than 35 mm. The pressure runs lower and the tread is knobbier, all to help the rider stay upright over sketchy ground.
The first gravel race bike, the Warbird by Minnesota-based Salsa Cycles, took place in 2012. It was followed by a swell in the popularity of gravel races held across the U.S. These events now draw thousands of riders to unlikely areas like Barry County, Michigan, and Emporia, Kansas.
The same is now happening in Alberta and British Columbia. In 2022, Ghost of the Gravel, which winds through nearly 120 kilometres around Water Valley in June, sold out in 48 hours. This past July, The Range, which covers 127 km over private and public roads in southern Alberta, had its 300 spots scooped up in five hours. "People want that adventure feeling, like they're out there, exploring," says Garth Stotts, organizer of The Range.
Because gravel cycling routes are off main roads, vehicles rarely pass by — a big draw in a province where cyclists are constantly on guard for trucks whizzing by uncomfortably close. In Calgary, the law requires drivers to leave a minimum of one metre when passing a cyclist and 1.5 m at speeds above 60 km per hour. But, from a cyclist's perspective, these laws often feel like the exception, rather than the rule. "What I've seen is that people just want to get off the roads," says Sonya Laing, who rides road, mountain and gravel bikes, but prefers gravel. "They are recognizing that there are other options available to them."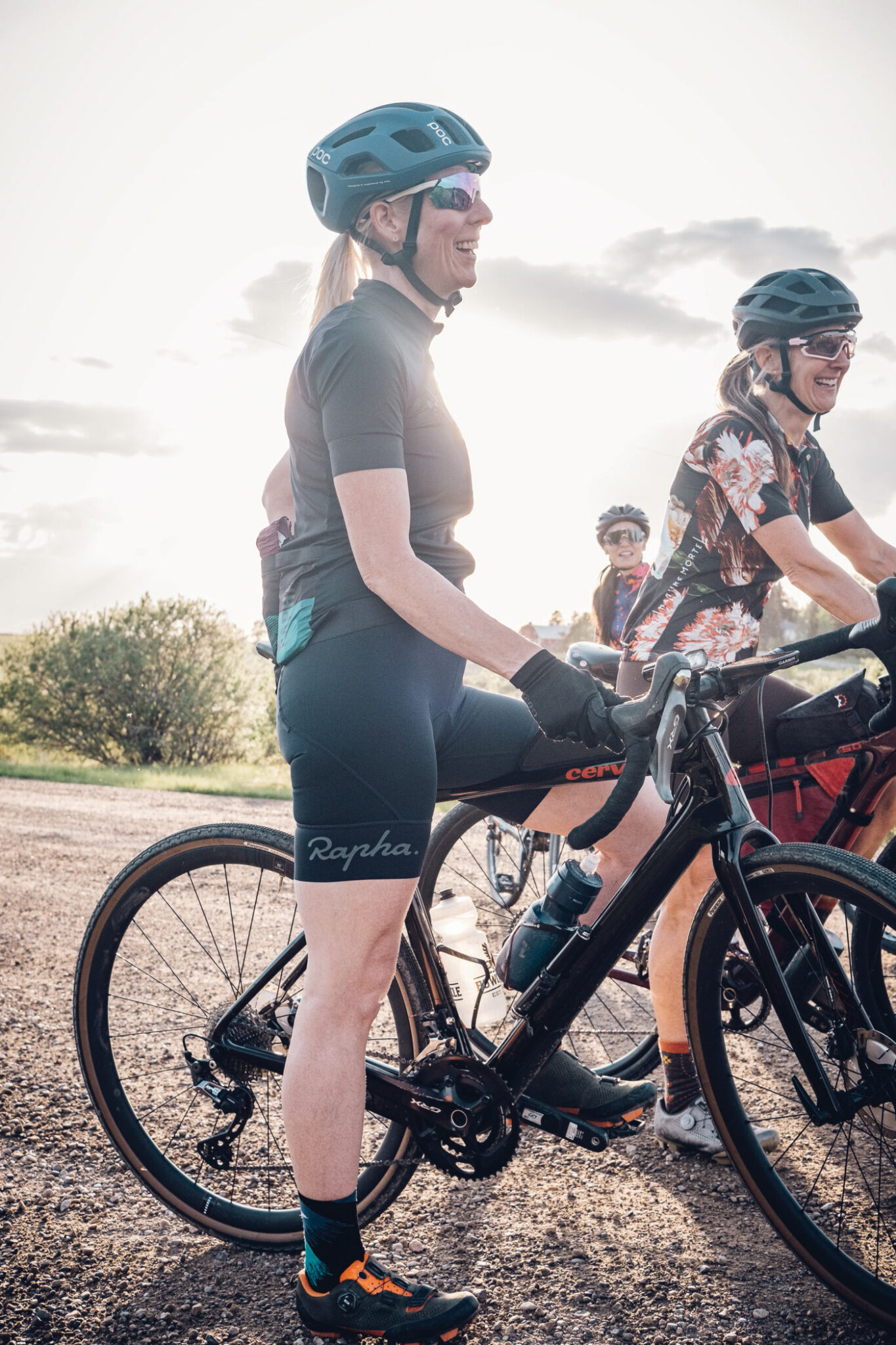 Gravel riding "really exploded" in Alberta over the last five years, says Greg Nicholson, a rider from Sherwood Park. In 2017, he founded a Facebook group called Alberta Gravel Cycling to find more people to ride with and create a list of routes for riders to share. Since then, the group has swelled to more than 4,500 members, a true community where people trade maps, knowledge and even bike parts.
Finding people to ride with is the first step to getting into gravel, says Christine Barr, a Calgary cyclist who led a workshop to introduce women to gravel riding. She says there's no need to invest in a gravel bike from the start — any bike that can handle bumpy terrain will do the job — but a bike specifically designed for gravel riding can comfortably take on more challenging routes, she adds. She advises people to pick simple routes to start, sticking to gravel roads, rather than trails and fields. Carry extra water and food, spare tubes, a hand pump and patch kit, she advises.
"You'll be in some of the nicest landscapes you can see in parts of Alberta," Barr says. "You'll get to see sunsets and deer running through. Random birds. Impassables."
There's no predicting exactly what a gravel cyclist might see. That's the point of it.
Western Canada
Race Roundup
Mother Nature can be unpredictable come autumn, but that's not going to deter gravel cyclists. Most races sell out within days, even with snow on the horizon. Here are three great race events happening in Western Canada this fall.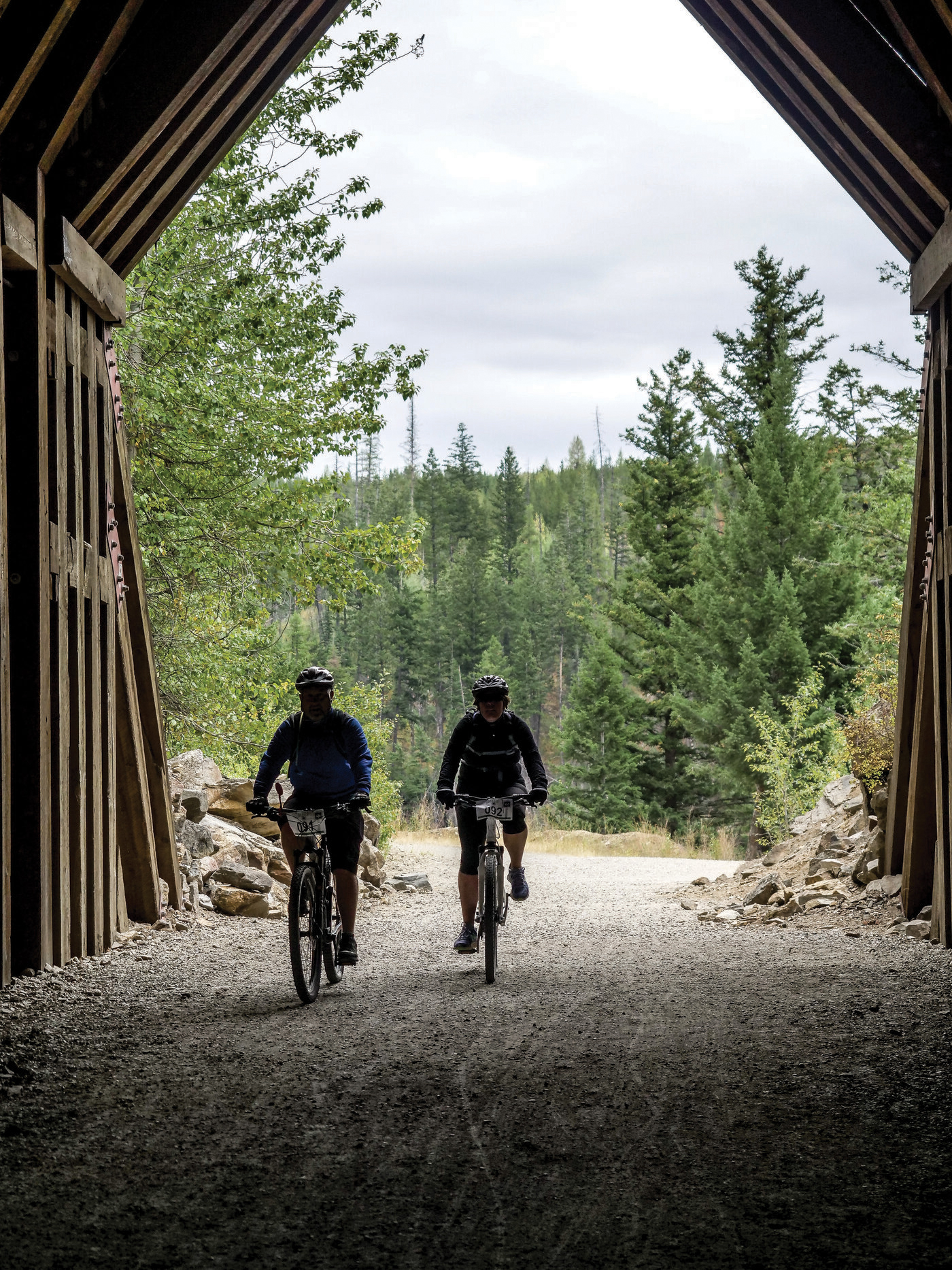 Billed as the oldest gravel fondo in Western Canada, the Kettle Mettle winds through the canyons of the Okanagan, along old rail trestles and through decommissioned tunnels. Riders can choose from 50-, 100- or 138-km course options designed to be ridden in one day, or a 200-km course divided over two days. The overnight stop is in Penticton, where the intrepid choose to camp and those who like clean sheets and the smell of shampoo swing for a hotel.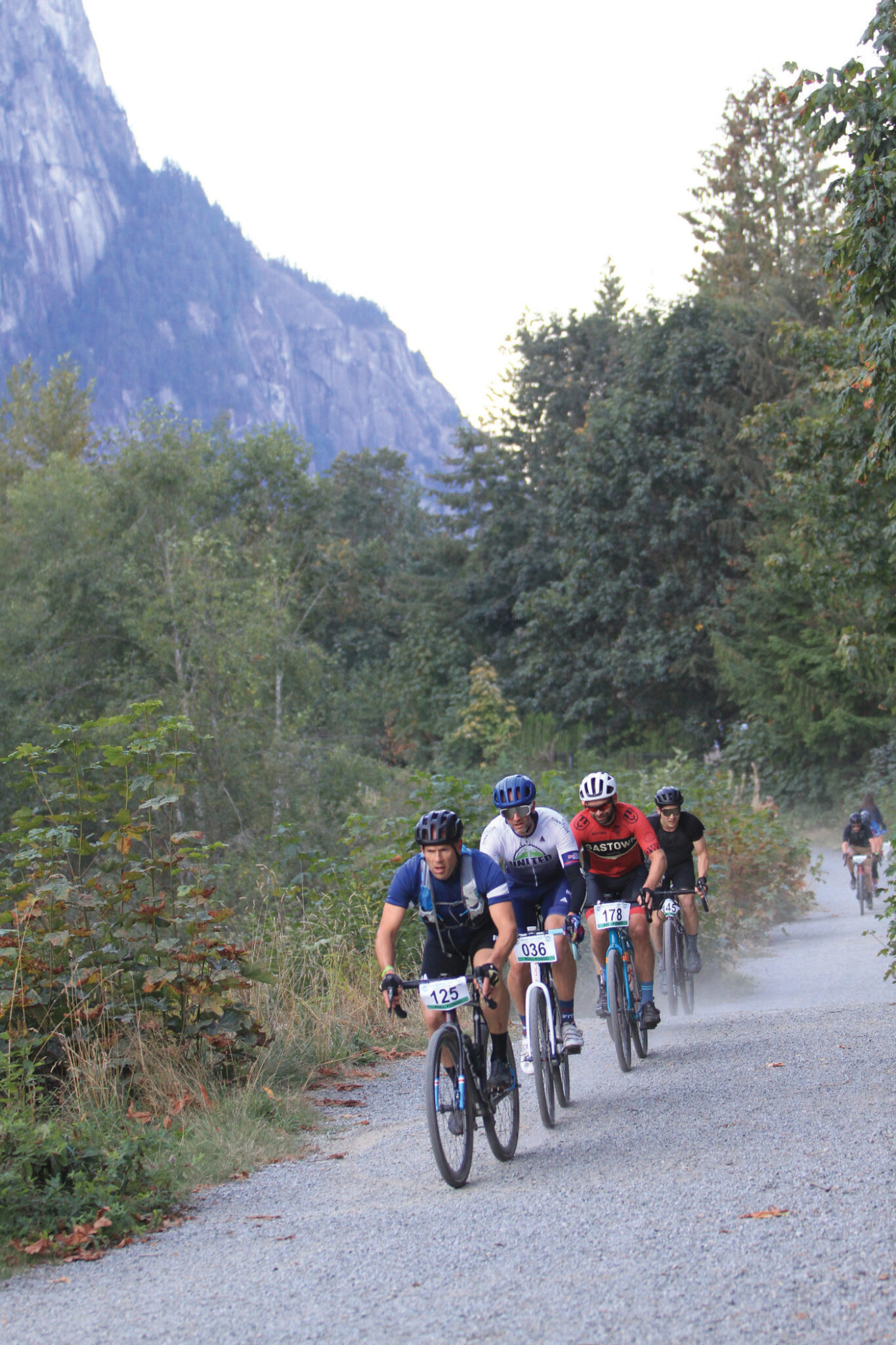 The course maps are kept secret, but here's what we know for sure: the three course routes all start and end in the Squamish Valley and run through the Sea-to-Sky corridor. It's got big mountain views, creek crossings and forestry roads, plus a party at the end. Expect to climb — one stretch of road last year got the nickname "Bonk Hill."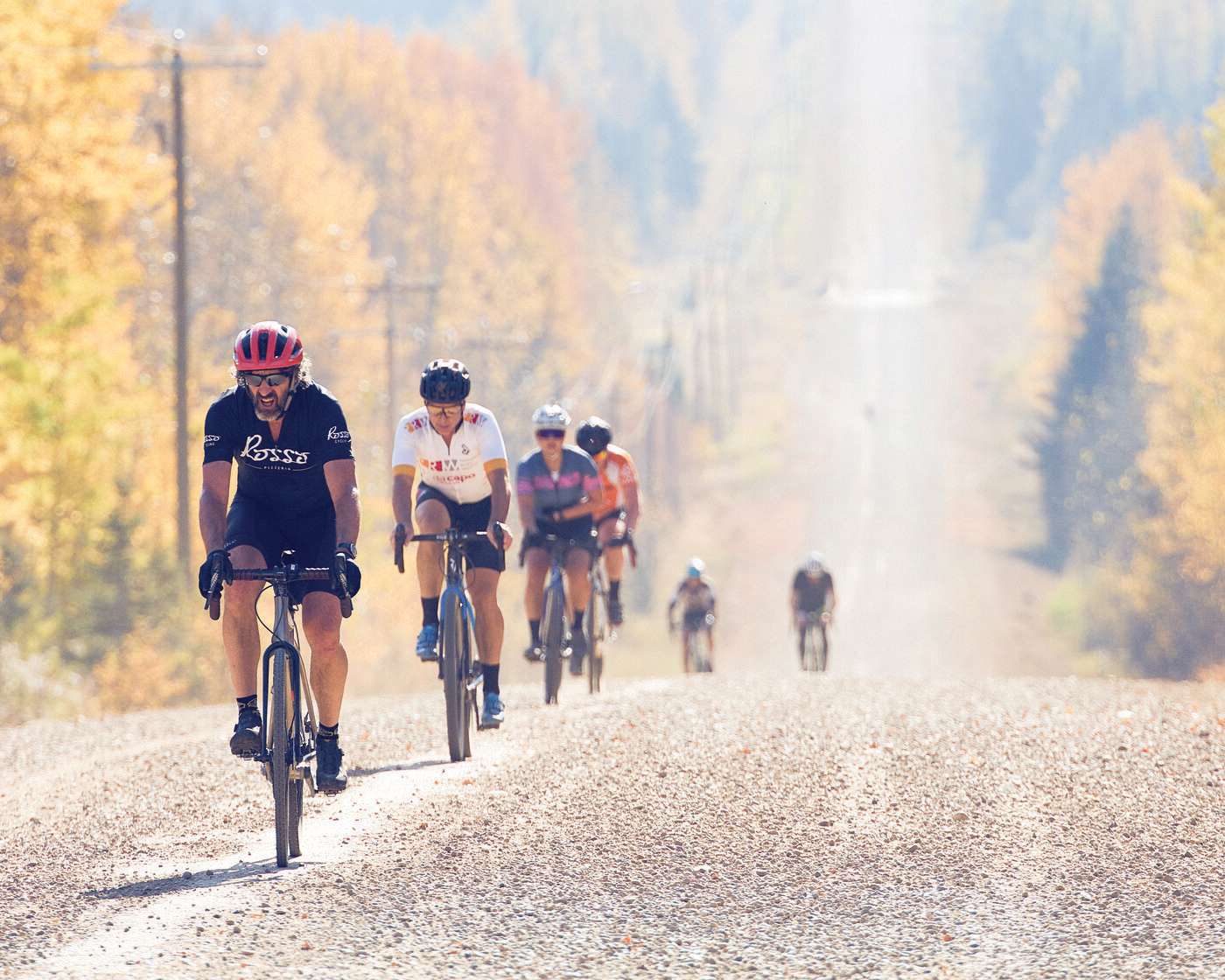 This always-challenging race comes late in the cycling season for one reason — to ensure that conditions are less than perfect. Here's how organizers bill it: "Cold weather? Great! Windy? Even better. Snow or rain? The best." The ride kicks off near Pigeon Lake and winds through central Alberta. It passes one corner store that may or may not be open, so cyclists need to be self-sufficient. The 2022 race was so popular that they've doubled capacity this year to 220 riders.