Walking is usually seen as a way to get exercise, take a break or just get some fresh air. But for Calgary author Lori Beattie, it's a way of life and a part of her business. In 1997, she started Fit Frog Adventures, where she organizes year-round urban walks and mountain hikes. She's also written three guidebooks for walks, hikes and bike trails to try in Calgary.
"I basically walk all the time," says Beattie. "That's what I do, it's how I live, and I wanted to share that with people who live in Calgary so they know there's a lot you can see when you walk."
After five years of walking research, Beattie published her first book, Calgary's Best Hikes and Walks, which showcased what makes the city so great for walking. "There's lots of nature incorporated throughout the city with hidden pathways and stairways, so our pathway network is phenomenal," she says.
Beattie recently released the expanded edition of her 2015 book Calgary's Best Walks. It includes 45 total routes, more than 40 detours, new places to stop for treats or sights, and lots of colours. "Everybody that opens [the book], the first thing I want them to say is, 'Wow, this is beautiful.' Then I want them to equate that to walking in Calgary," says Beattie.
Here are a few winter-specific walks recommended by Beattie.
Jackrabbit Trail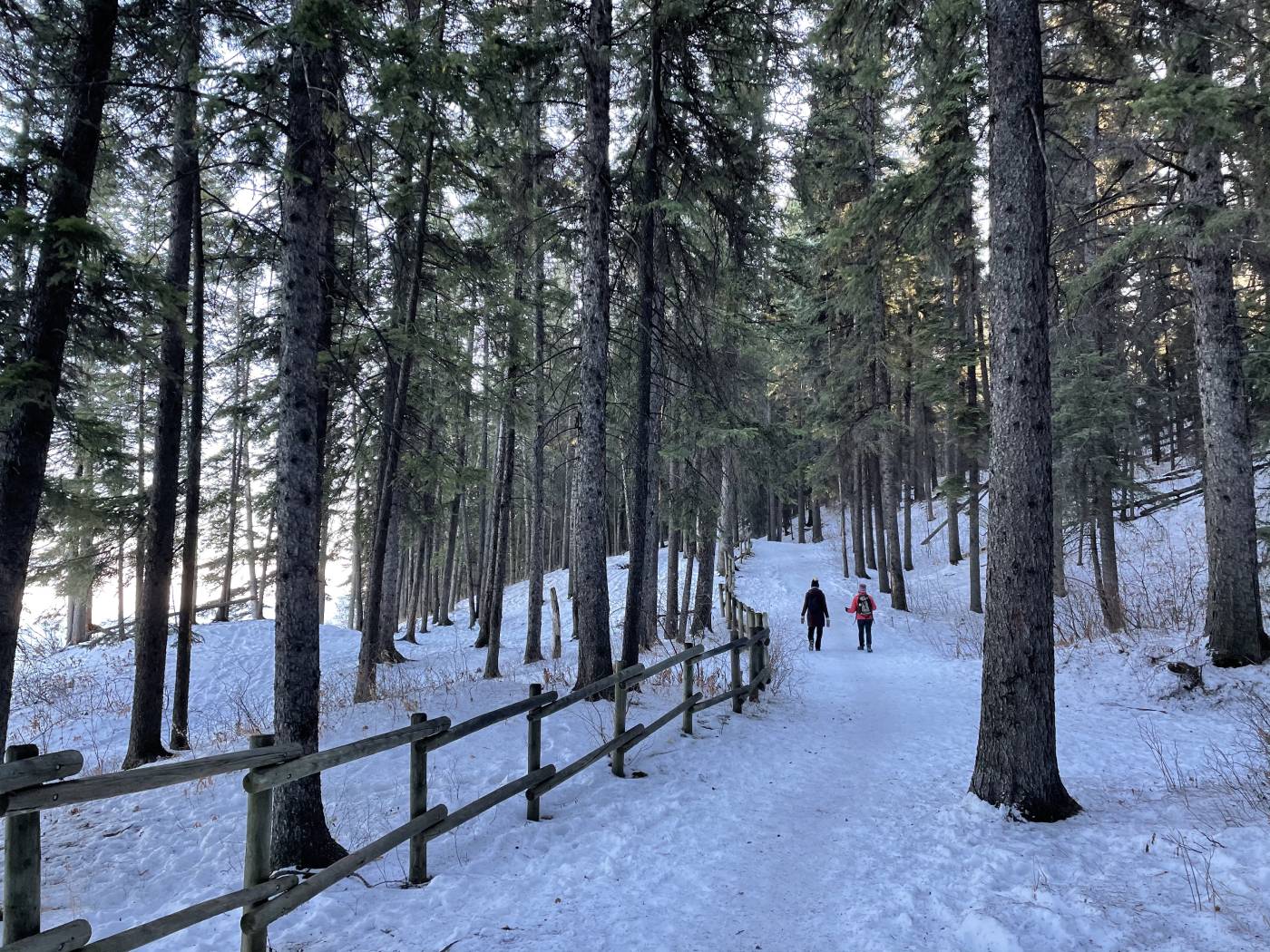 "One of my favourite walks to feel like you've left the city, but you're really in the heart of it is the Jackrabbit Trail. It's tucked below the paved Glenmore pathway, so most people don't know it exists. It immediately tucks into the trees, and you walk up and down, so it keeps you warm in the winter. And there's snow hanging on the trees all along the rolling single-track trail."
Sandy Beach Loop (Britannia, Elbow Park, Altadore)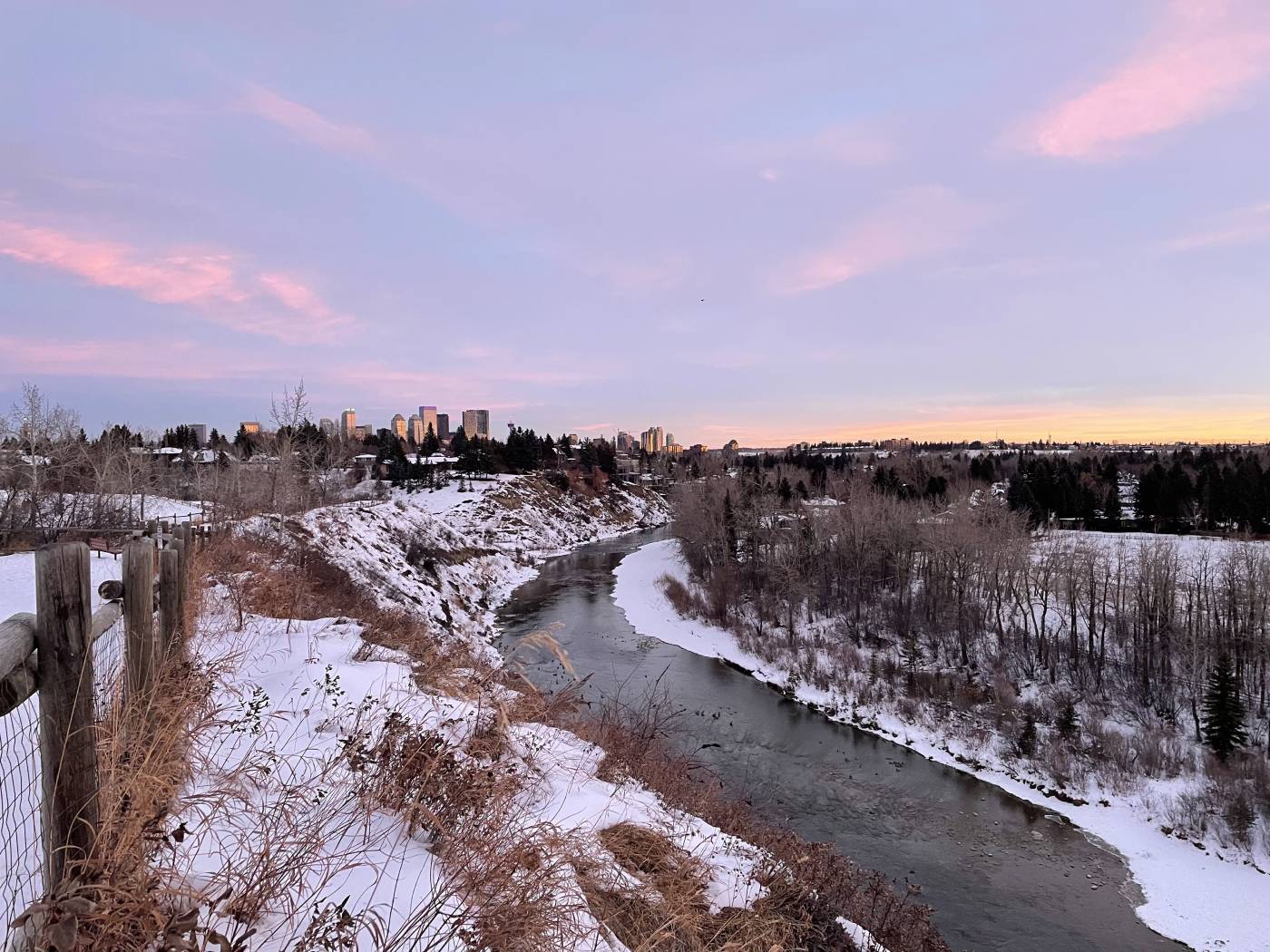 "You get a bit of everything on this walk: views, river, tasty pit stops, off-leash for pups. There's steam rising from the Elbow River on very cold days, hot chocolate stops en route and lots of benches and viewpoints to enjoy that hot drink!"
Beaumont Natural Environment Park to Waterfall Valley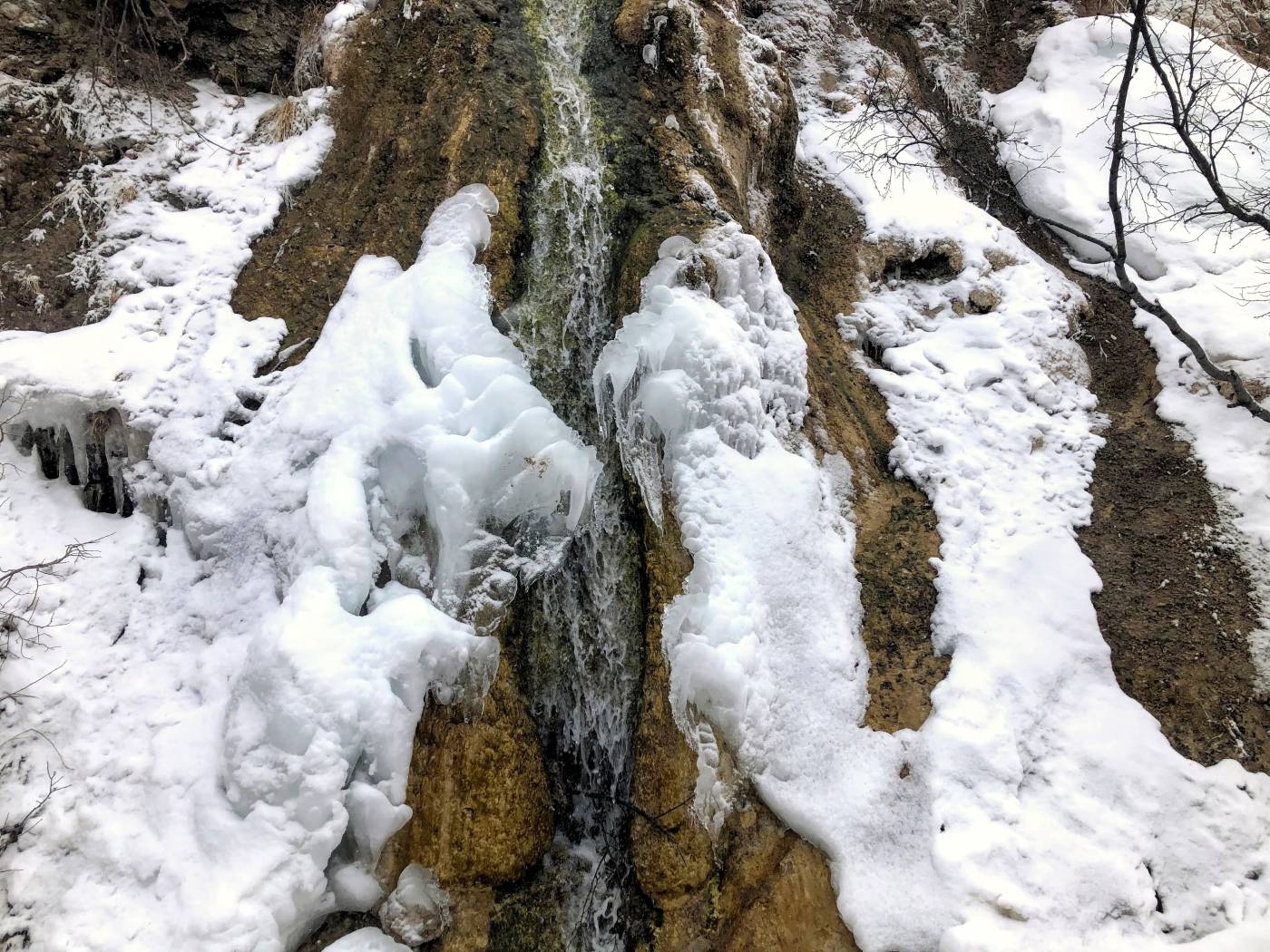 "It starts with a huge open park with tons of fantastic single-track trails; it also looks west, so you get continuous mountains and the Bow River views. It then connects to Waterfall Valley, which is a spring. In the winter, it's frozen, and on a very cold day, it's like a glacial steam bath. Great destination for kids, and you can make it shorter or longer by starting at different points."
Glenbow Ranch Provincial Park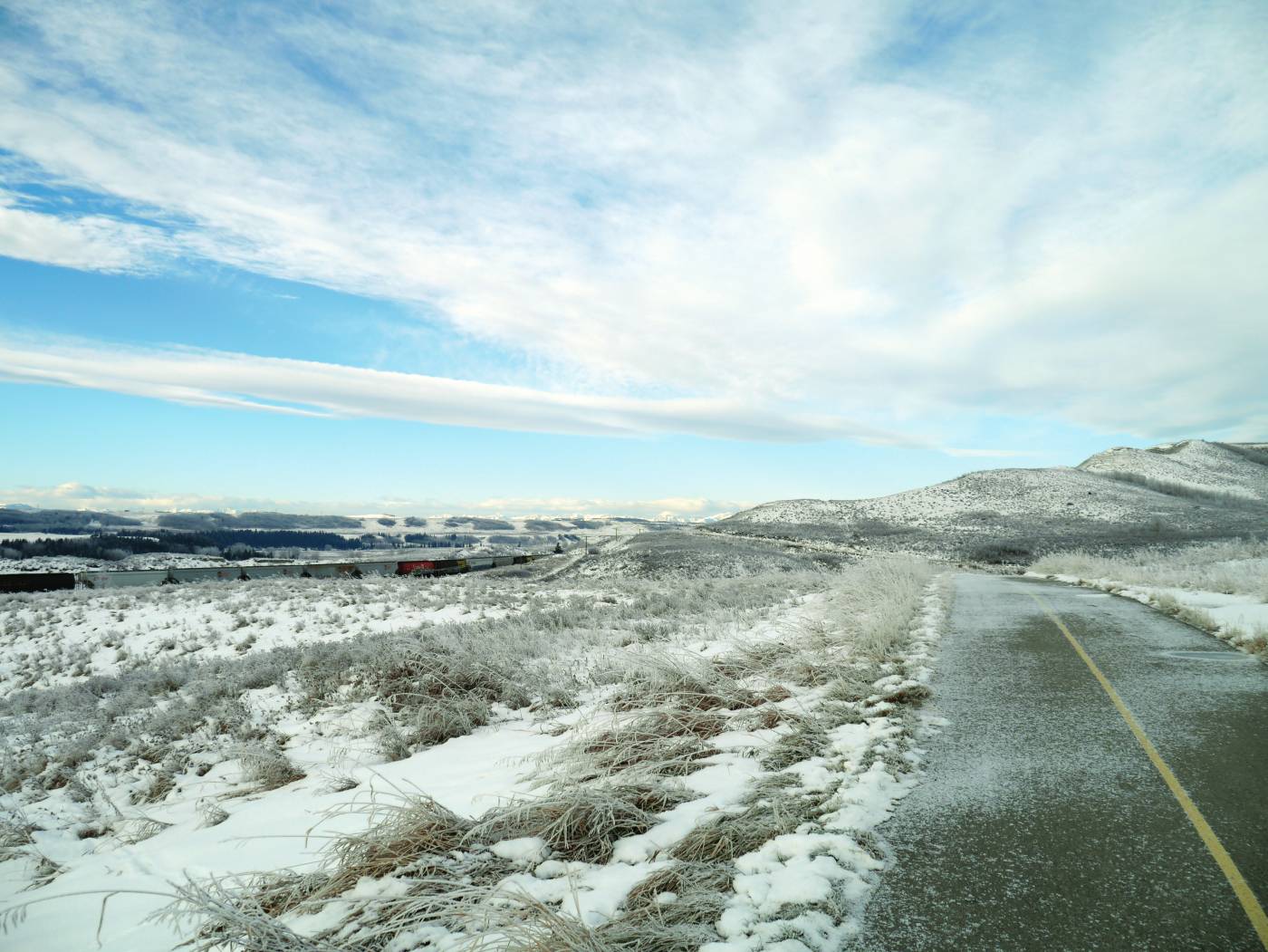 "It's vast and open with big views of the snow-covered Rockies peaks, golden prairie grasses poking through snow-covered fields and deer stand out against snow-covered slopes. A walk here really calms the mind and refreshes the spirit."
For more walk ideas, pick up a copy of the expanded edition of Calgary's Best Walks at calgarysbestwalks.ca or visit fitfrog.ca