After being cancelled in 2020 and run in a pared-back version in 2021, Calgary's premier culture and fireworks festival is back in all its explosive glory for its 20th anniversary. There's lots to see and do from the moment the gates at Elliston Park open until the fireworks go off at sundown. Olwen Bell, GlobalFest's marketing and communications manager, shares some expert tips to maximize your experience.
1. Get there when the gates open and stake out your spot
Plan to arrive between 6 and 7 p.m. — Bell recommends parking at Marlborough Mall and taking the shuttle to the park, since there are limited parking options around the festival site. To participate in the Passport Pursuit contest, which will have you answering trivia questions around the grounds for the chance to win prizes, download the Cluesolvers app in advance or grab a paper passport at the gates. But, before exploring further, stake out your fireworks-viewing spot in the South Bowl or on the north side of the park — bringing your own blankets and lawn chairs is encouraged.
2. Grab something to eat and drink
Whether you're craving a Shahba Shawarma chicken wrap or a pork burger from Tryzub Ukrainian Kitchen, you're in for a flavour trip. "We curate a diverse range of foods, rather than just standard festival fare," says Bell, who is a big fan of the bubble tea from returning vendor Ami Tea. The festival has a site-wide liquor licence, so you can sip a Red Truck Beer Company brew or Burwood Distillery vodka-soda as you stroll.
3. Watch a performance or two
There's always something on at the festival's stages. The Main Stage is where you'll see dance productions by larger troupes, including those from Blackfoot Crossing and Tryzub Ukrainian Dance Ensemble. On the Village Stage, take in more intimate performances, such as partner routines.
4. Explore the night market and cultural pavilions
There are 21 pavilions to explore at this year's festival, each run by different cultural associations across the city. Be sure to check out those from festival first-timers Hungary and Indonesia. Interspersed within the cultural pavilions and activation spaces, you'll find night market booths for some festival shopping, including Arcane Coda for eclectic kaftans and robes.
5. Finish with fireworks
Last year's champion, India, will kick off the International Fireworks element of the festival on opening night (August 18) in an attempt to defend its title. Austria is up next on August 20, followed by France on the 23rd, Germany on the 25th and a Canadian production to wrap things up with a bang on August 27.
August 18-27 at Elliston Park, globalfest.ca
3 More Cultural Festivals to Check Out in August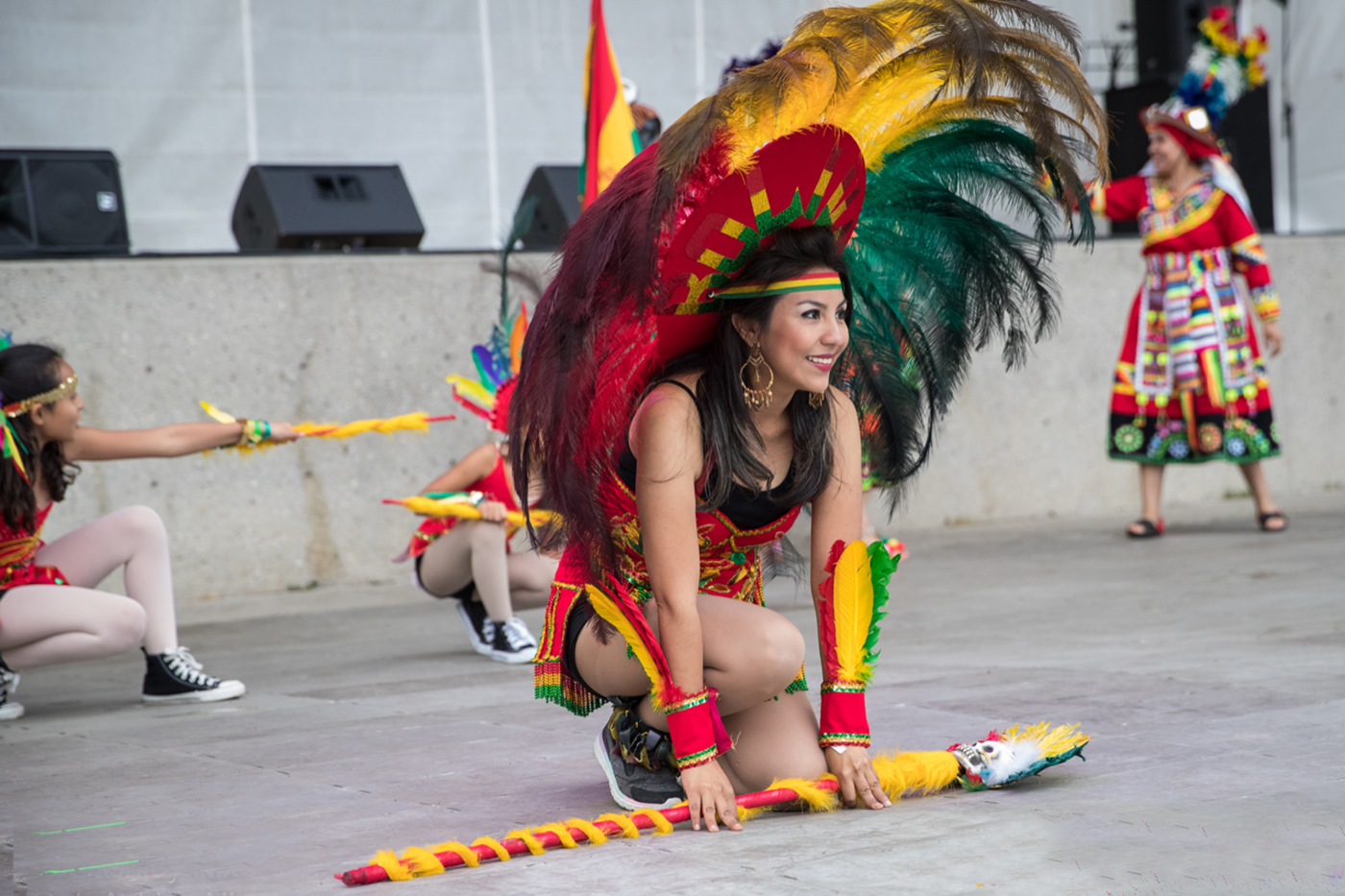 Food trucks, artisans, live music, and salsa and flamenco performances take over Prince's Island Park for Western Canada's largest Latin festival.
Don a colourful costume for this Caribbean festival at Shaw Millennium Park, complete with a steel pan concert, parade and more.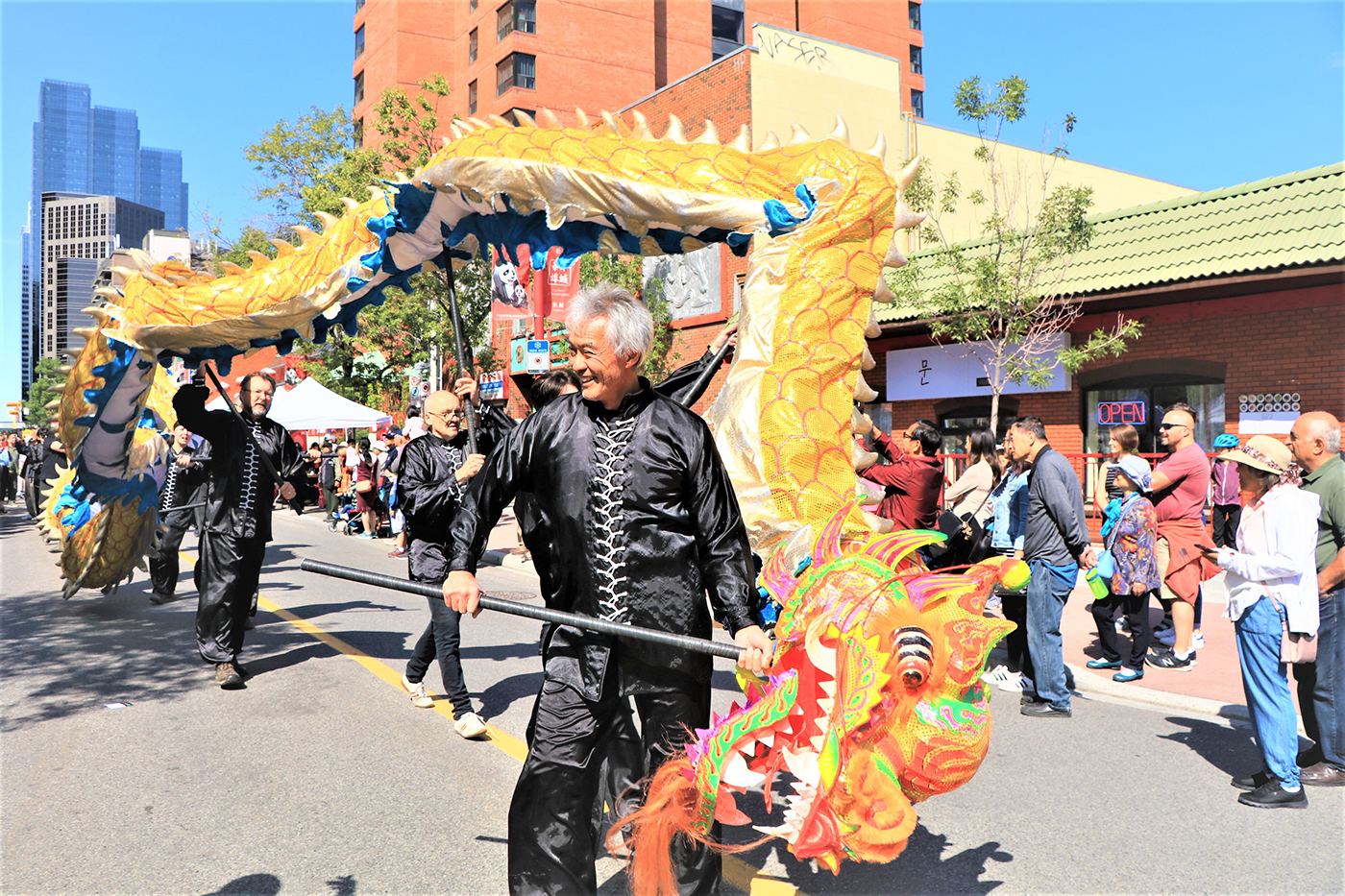 After missing the last two years, this one-day street festival returns to Chinatown, filling the community with food, merchandise and cultural tents, plus a fun zone for kids.
[Correction: A previous version of this story listed the dates of Expo Latino as August 5-7. The festival actually runs from August 19-21. We regret the error and have updated the story.]