Beyond the Alberta-B.C. border is a place where grapes grow in rows next to clear blue lakes perfect for swimming and the sun shines every day. That would be the Okanagan, the region bordered to the north by Vernon, extending down through Kelowna, Peachland, Summerland and Penticton to Oliver and Osoyoos in the south. Whether you're heading there for the wine, the water or to while away days with a juicy read and a juicy peach, Okanagan summer is as close to paradise as you can get in a day's drive.
---
Where to Stay
Many Okanagan visitors plan their vacations around winery tours and tastings, but, for a truly immersive wine experience, get between the vines at a winery villa. The River Stone Wine Cottage (from $150) in Oliver is the perfect place to enjoy the spoils of a weekend of wine touring while escaping the hustle and bustle of hotel life. Explore the sprawling vineyard and visit the River Stone tasting room daily; by the end of the weekend, you'll practically be family.
You'll also find luxurious lodging at the Guest House at Burrowing Owl Estate Winery (from $169), where you can put your feet up at the end of a long day of wine touring in one of 10 executive rooms above the vineyards.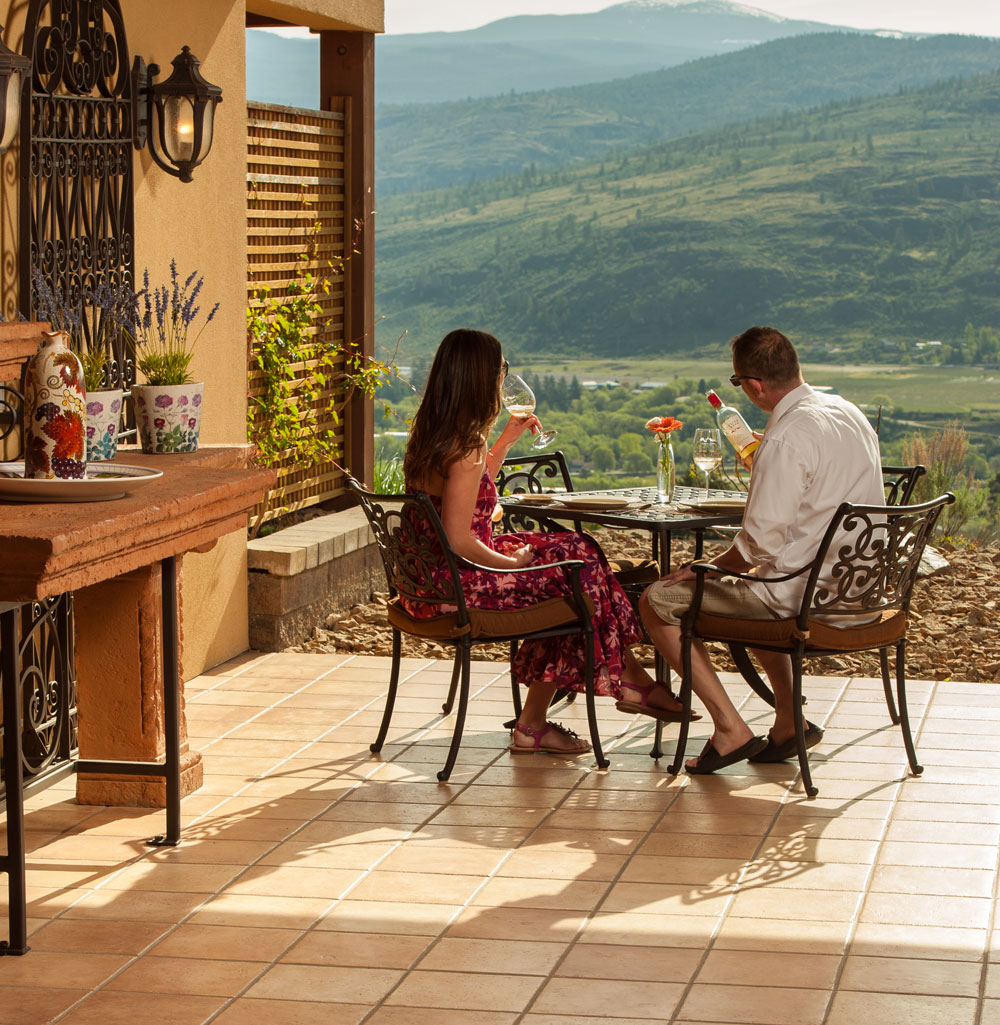 If you're looking for Mediterranean-style views and ambiance, the Villa at Hester Creek Estate Winery has six guest suites (from $229) high up on the hill overlooking the spread. Indulge your inner foodie each morning with a delicious (and complimentary) homemade breakfast created with local, seasonal ingredients.
Vernon doesn't always get as much love as the region's hot spots to the south. While it may not be a hub for the wine industry, what it does have is covetable resort properties and a vibrant watersport scene. Located on the shores of Lake Okanagan, the Strand Lakeside Residences (from $275) are an ideal vacation base, with a gorgeous pool and awe-inspiring views of the surrounding hills. The Strand's suites come complete with full kitchens, barbecues and private balconies and have up to three bedrooms, making them great for families.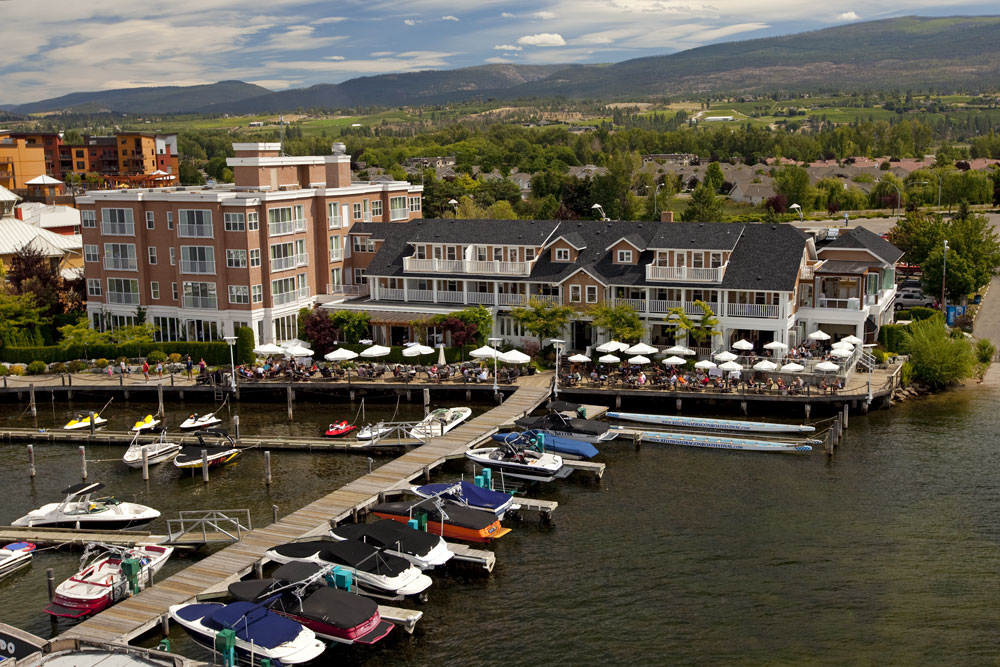 photograph courtesy of hotel eldorado
The dock at Hotel Eldorado.
For serious character and charm, there's Hotel Eldorado in Kelowna. Perched along a boardwalk on Lake Okanagan, this beautiful heritage hotel has been around since 1926. You can stay in the more modern Arms side of the building, or book a heritage suite in the original building (from $119, low-season rates). Take one of the rental boats or stand-up paddleboards out for a spin right off the dock and enjoy the sunset vistas over dinner and cocktails at the lakeside restaurant.
For larger families or groups of friends, there's Beachfront Townhomes at Watermark Beach Resort on Lake Osoyoos (from $259). The townhomes include all of the amenities of the resort, plus the luxury of a front door that opens onto the beach. Take advantage of the local farmers' markets to create your own epic Okanagan feast with your full kitchen and patio barbecue.
---
Where to Eat and Drink
The Okanagan isn't just for oenophiles; it's also a haven for aficionados of non-grape-derived beverages. For a break from wine, pull up a stool at Bad Tattoo Brewing Company for some serious craft beer and a slice of pizza (try the Westcoast IPA, which uses six varieties of hops).
Faustino Estate Cidery in Osoyoos opened its doors in 2015, producing both pear and apple ciders. Its adorable tasting room is located right off the highway, so be sure to pull over and experience the crispness of a cold cider while staff educates you about this oft-misunderstood libation.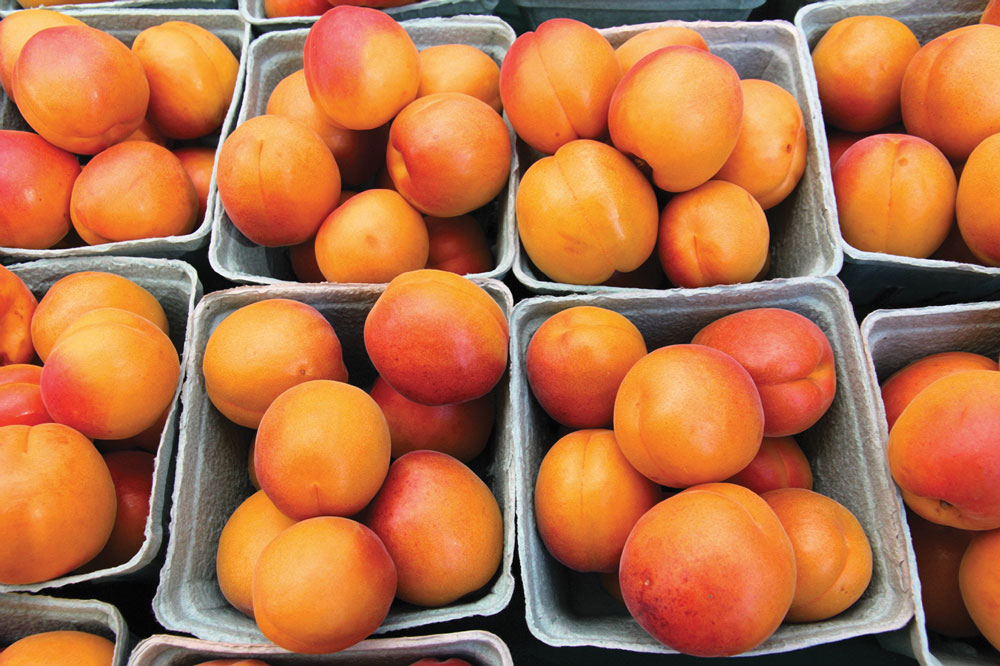 photograph by Erin Trainer
If you're a foodie, the Penticton Farmers' Market happens on Saturday mornings throughout the summer months, with food vendors, crafters and artists, producers and buskers set up along Main Street (there's also a secondary community market that runs concurrently in the same zone).
For something a little less crowded, check out the Naramata Community Market on Wednesdays, a tiny-but-mighty market on the banks of Lake Okanagan that brings out the cream of the crop of vendors. Enjoy a scoop of Gorgeous Georgia's Homemade Ice Cream while you ogle hand-tied bouquets of fresh lavender, then stock up on fresh fruits and vegetables from Naramata farmers and warm-out-of-the-oven peach galettes.
For sophisticated outdoor dining, check out Dolci Socialhaus in Osoyoos, where the backyard patio whisks you into a vine-filled, twinkle-light oasis. Focused on creating dishes inspired by the region, the mouthwatering menu varies monthly, depending
on what's in season. Dolci accommodates gluten-free and vegetarian diners and provides organic, GMO-free and Oceanwise dishes.
Another unique fine-dining experience can be found nearby in Oliver at Tinhorn Creek's Miradoro restaurant, which has a Mediterranean-inspired menu created by award-winning chef Jeff Van Geest and a patio deck with unrivalled views of the valley.
---
What to Do
Music
The summer weather in the Okanagan is ideal for outdoor concerts, with many wineries presenting musical performances on their grounds. Tinhorn Creek Winery's summer concert series has optional shuttle service from Penticton and Osoyoos for $20 and culminates with Canadian rockers 54-40 on Sept. 10.
Festivals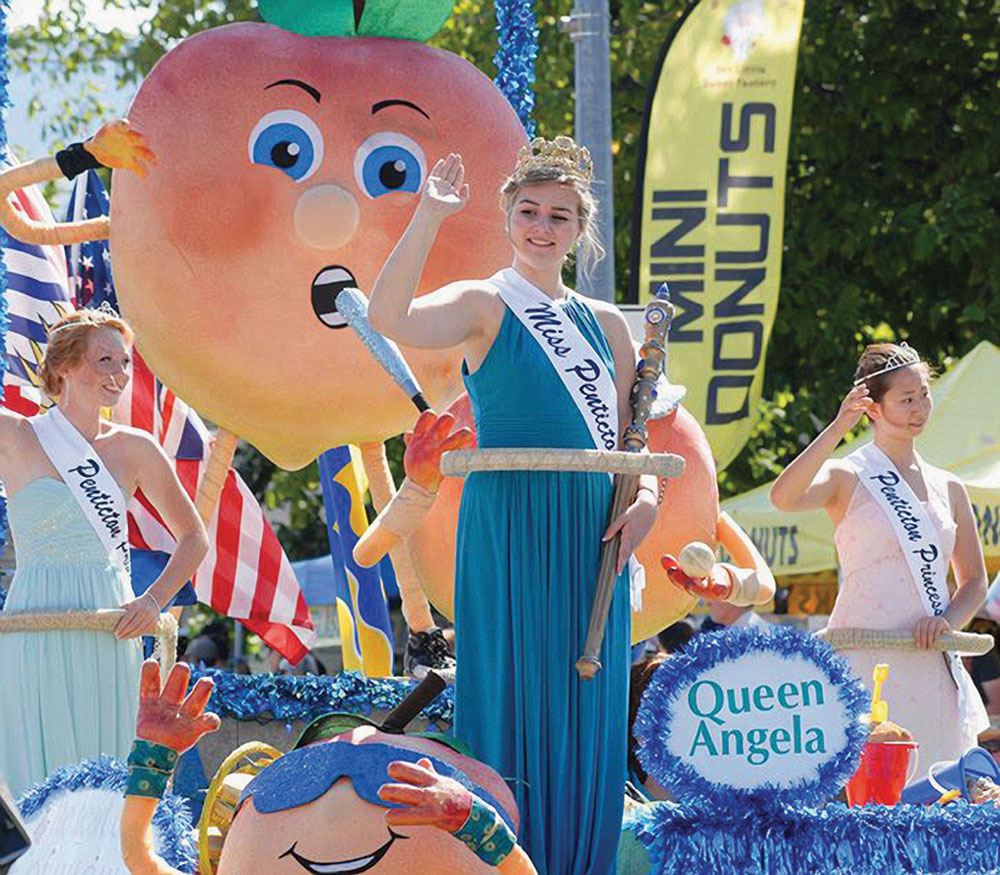 photograph courtesy of penticton peach festival
Penticton Peach Festival parade.
The Okanagan also has a healthy festival scene, including the long-running Penticton Peach Festival (a.k.a. Peachfest), which celebrates its 69th year in 2016. The all-ages party, which runs Aug. 3 to 7 this year, includes a parade, chef cook-off, regatta, peach bin races, sandcastle competition and slo-pitch tournament.
Later on, in October, you can give grape stompin' a whirl at the Oliver Festival of the Grape. More than 3,500 people attend this annual event to celebrate harvest time in the Okanagan Valley with tastings from more than 50 wineries and a kickoff parade.
Sports and recreation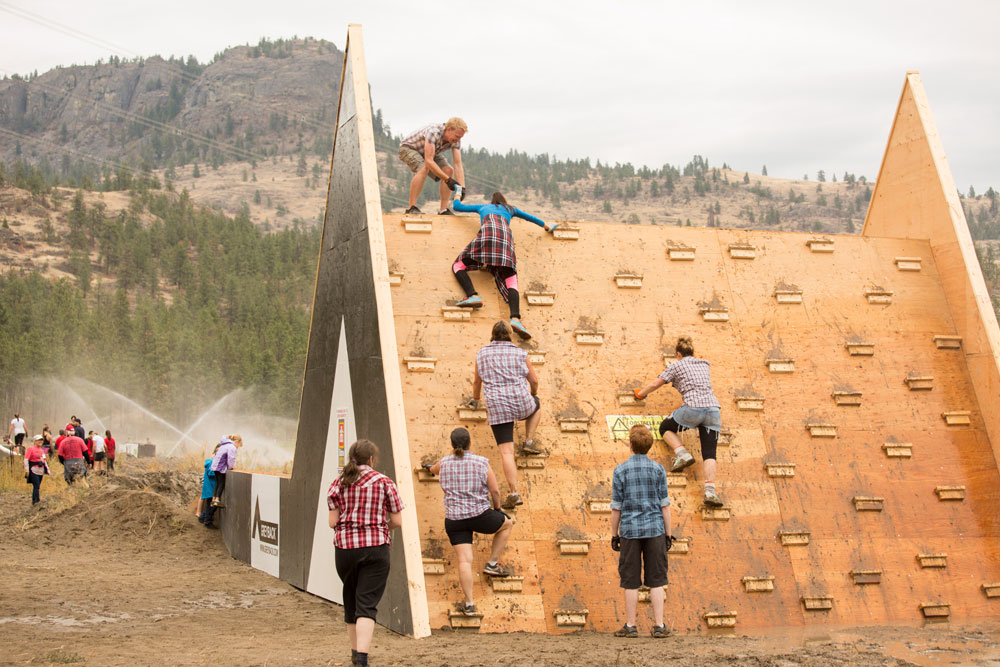 photograph by Chris Stenberg Photography
The Freak'n Farmer Adventure Obstacle Race.
The Okanagan also hosts a range of fitness-focused events, both serious and not-so-serious. If you want serious, check out the long-distance triathlon nationals taking place at Challenge Penticton in late August.
If you're looking for not-so-serious, head to Oliver in September for the Freak'n Farmer Adventure Obstacle Race at Covert Farms, an obstacle course of farm-inspired manual labour tasks. There's also the Half Corked Marathon Weekend, an 18-kilometre fun run in late May to welcome the start of the summer season in Oliver and Osoyoos, with 10 to 12 wineries and restaurant stops along the route. Participants are encouraged to dress in wacky costumes – the more extravagant, the better.