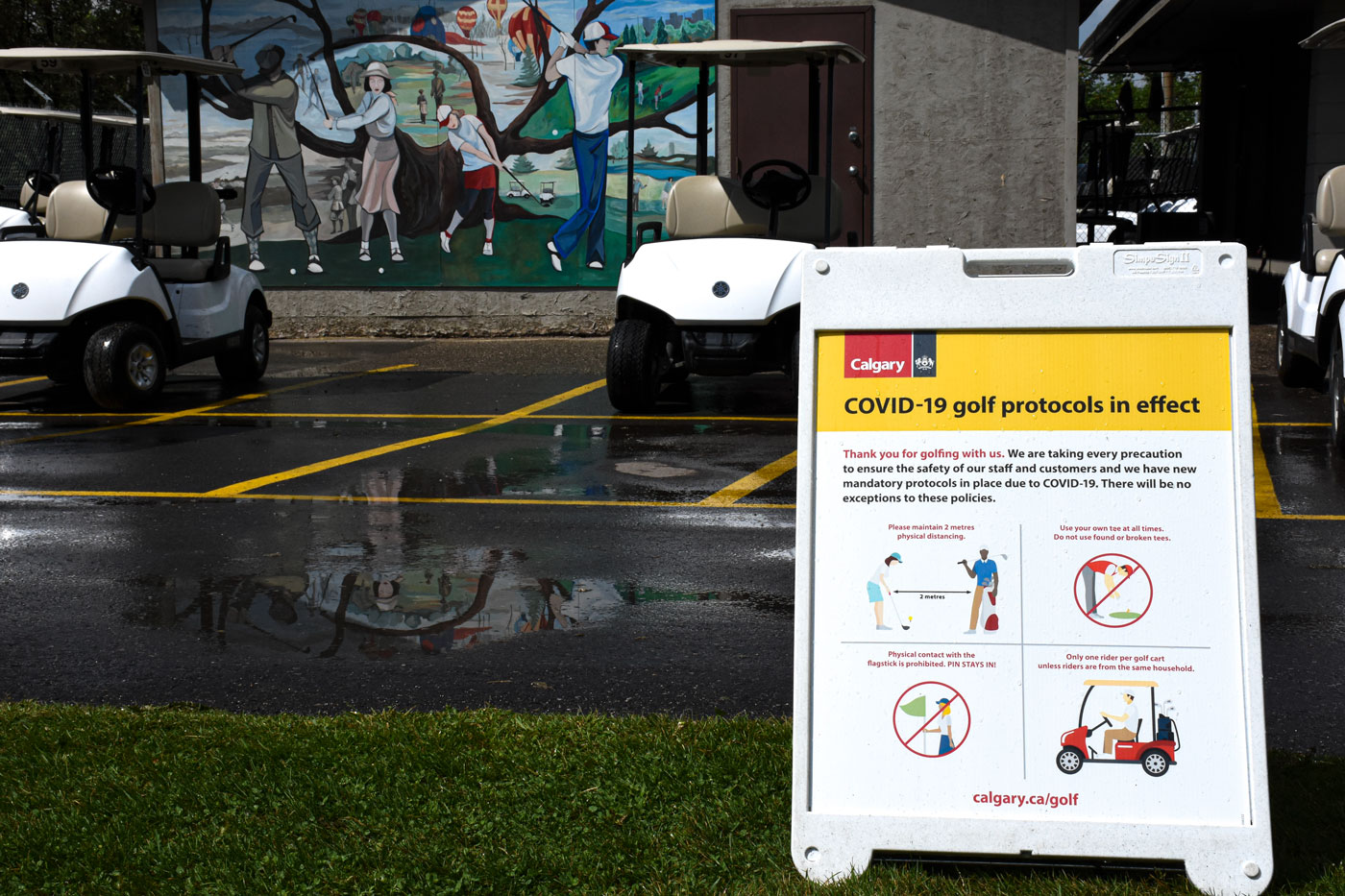 Since the beginning of spring, the golfing community has made a significant push to prove that courses and golfers could be safe during COVD-19. The City of Calgary courses have followed suit, taking thorough and expansive measures to ensure the safety of players and staff. Its efforts, according to John Faber, the Acting Lead of Golf for the city, have paid off.
"95 per cent of all tee times are booked almost constantly. We open the online booking at 6 a.m. and by twenty after, it's basically full."
So, what can you expect when you wake up early enough to snag a tee time at McCall Lake, Shaganappi Point, Maple Ridge, Lakeview or Confederation Park? It is going to feel different in a lot of ways but they have found a balance, as many businesses and industries have, of being safe without taking the fun out of it.
Behind the Scenes
A small part of the reason why it has been difficult to get a tee time is the extended intervals between each group. Prior to COVID-19, groupings were spaced roughly eight minutes apart. To enhance social and physical distancing between groups, the intervals have been increased to 12 to 14 minutes. However, as we move into each new phase of re-opening, these numbers will slowly fall closer to normal.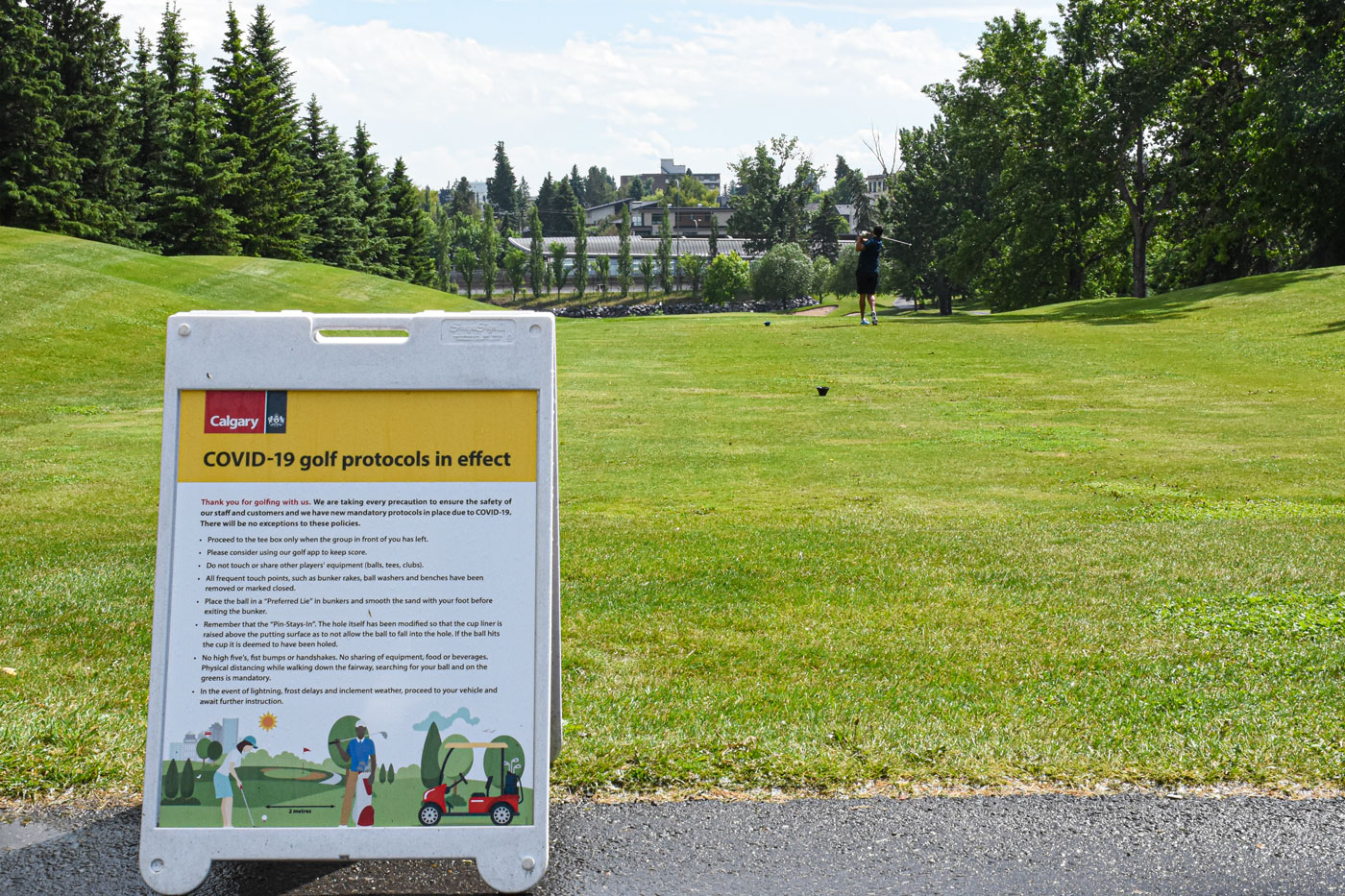 Before You Arrive
One of the bigger changes is that there is no more "walk-on" play. That is to say, you can't show up and see what is available, you have to reserve a tee-time online. The City has utilized many of its extremely gracious volunteers as "gateway greeters". These individuals have a list of the upcoming tee times and you must check in with them at least 15 minutes before your tee time in order to enter the pro-shop to pay.
Remember to use your washroom at home before heading out. There are no restrooms available on the course and the clubhouse ones are limited to one person at a time.
And, bring your own clubs. Rentals are not allowed at all yet.
At the Course
Aside from the obvious social distancing, there are a few other unique changes that golfers will expect to see.
First, unless you live in the same household as your fellow golfers, courses are encouraging single-driver power carts. That means you could end up with four separate carts on each hole. Carts can be shared, however, if both individuals are wearing masks.
No matter how impressive the par, birdie, eagle or ability to simply stay out of the sand trap is, golfers are not to shake hands or high-five afterward. Perhaps an elegant bow from a distance will get the point across.
On the course, there will be no ball washers, benches or rakes for the bunkers — all the more reason to stay out of them.
Once you reach the green, you will notice that the cups have been raised to a few centimeters below the hole. You will easily be able to tell if the ball goes in but this prevents multiple golfers from putting their hands in to retrieve the ball.
The flagstick remains in the hole at all times. Generally, when all players have reached the green, the flagstick comes out – with a few exceptions given rule changes implemented across the golfing world in 2019 – but now it is not to be touched or removed at all.
When you walk off the 9th or 18th hole with your head held high or hanging in despair depending on your round, there are some final protocols that must be followed. The gateway greeters will inform you before the round where to return your pull or power-carts when you are finished. Usually around the side of the building. After each use, employees fully disinfect and clean each piece of equipment before they are offered to new golfers.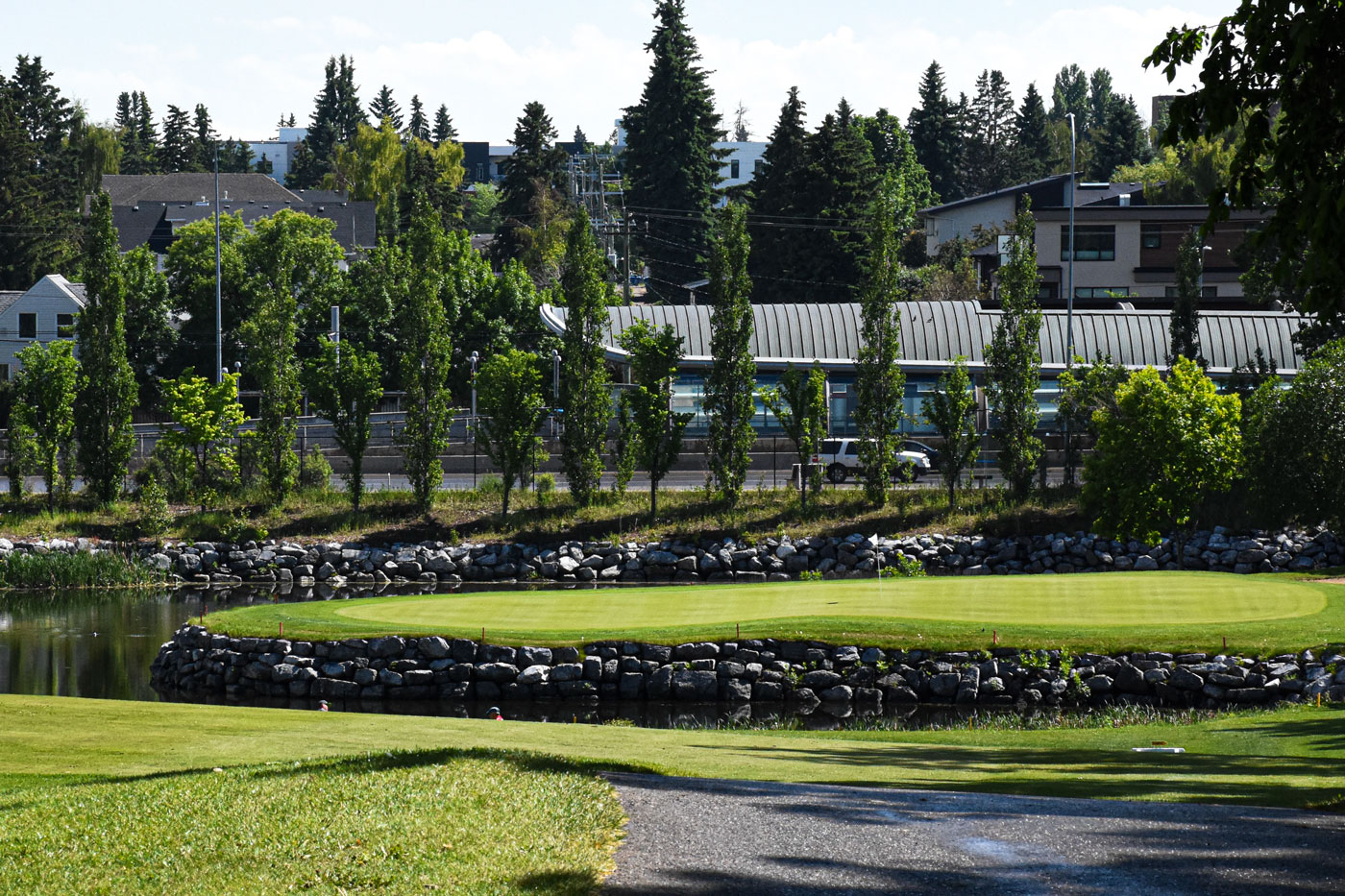 The Driving Range
There has been a staggered reopening of the driving ranges at Shaganappi Point, McCall Lake, and Confederation Park. As of June 19th, they are all be open and available to the public.
The range will get busy and with only every second stall open you may have to wait a bit before you get to use one. It will work similarly to being seated in a restaurant. You will be designated a stall, rather than just choosing your own, and you will receive your fully washed and sanitized bucket of balls. There are signs and instructions posted at the range for golfers to follow.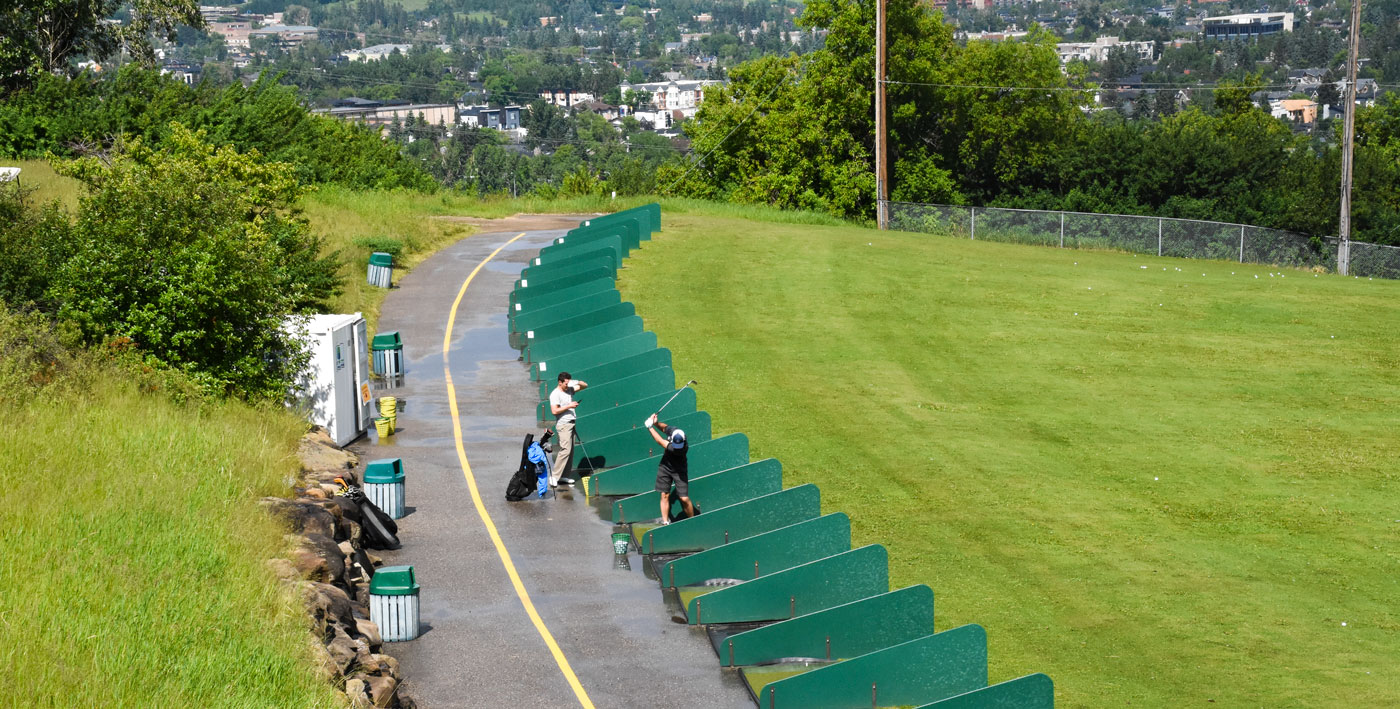 For the most up-to-date information on City of Calgary golf courses, including openings, rules and reservations, visit calgary.ca