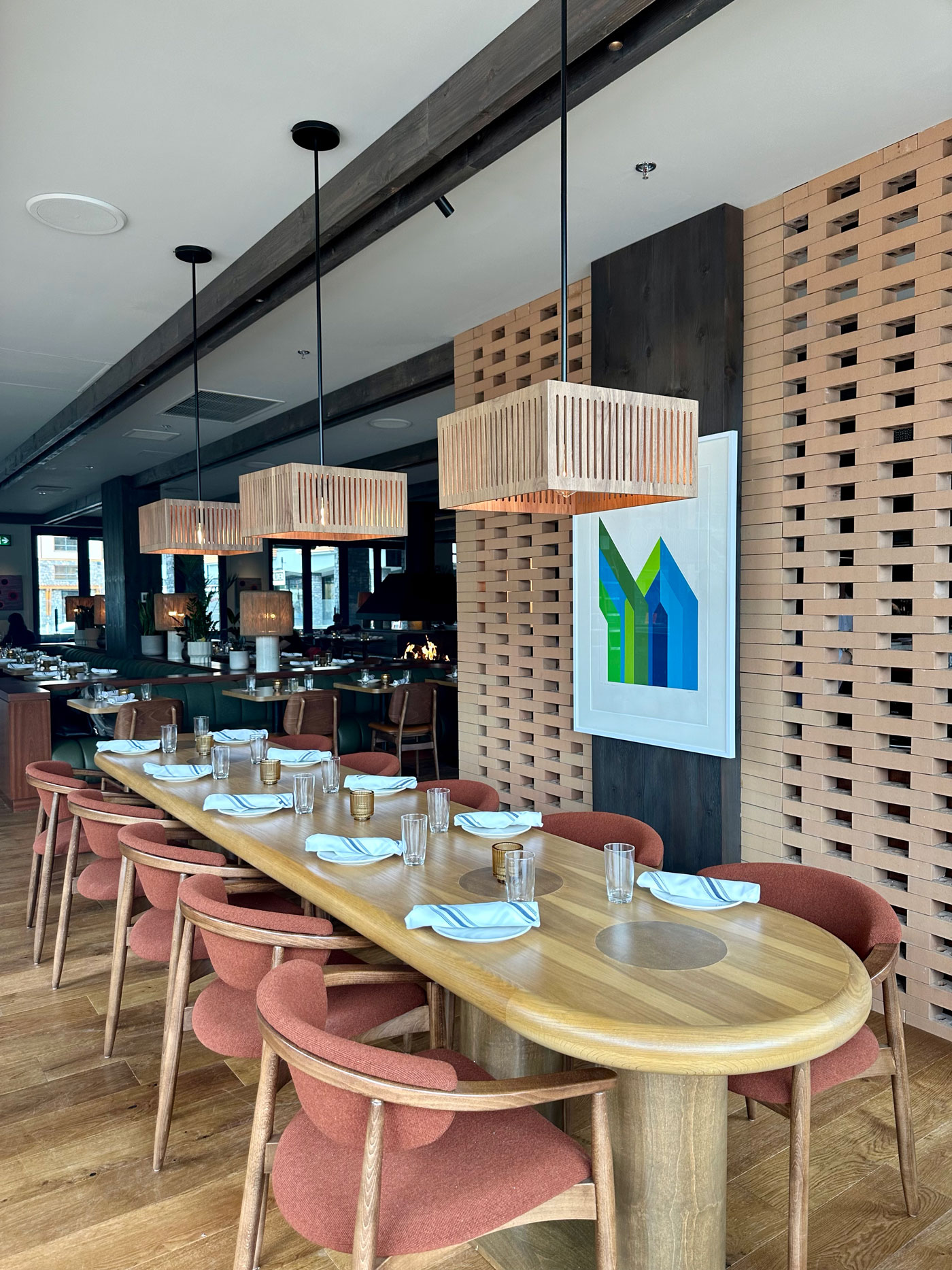 If you love dining at Bridgette Bar in Calgary, you'll be happy to hear that the Concorde Entertainment Group restaurant has opened a second location in Canmore. This is Concorde's only Canmore dining destination, making it a must-visit both for locals and visiting Calgarians looking for a taste of home.
The Canmore restaurant has a similar menu to the Calgary one, with a mix of delicious wood-fired pizzas, large share plates of maple barbecue rainbow trout or wood-grilled beef strip steak, and vegetable dishes like crispy smashed potatoes or wood-grilled asparagus. Popular dishes like the cheese curd garlic bread and banana pie with toasted meringue, rum caramel and pretzels also make an appearance.
Guests can also soak in the restaurant's stylish mid-century vibe during the matinée happy hour, which gets you drinks and pizza for half-off from 2 to 5 p.m. daily.
1030 Spring Creek Dr., Canmore, bridgettebarcanmore.com