Run in partnership with the Toby Creek Nordic Ski Club in Invermere, B.C., this loppet has skate-ski and classic-ski categories. Classic distances start at 1.5 km and extend up to 30 km, while skate-ski races range from 1.5 km to 20 km. The races take place at Nipika Mountain Resort near Radium, B.C.
Jan. 28 and 29, 2023, nipika.com/loppet
The "Birkie" is Western Canada's premier Nordic ski event. Spanning three days in February, this festival hosts competitive and recreational cross-country ski races in a range of distances, including the namesake Birkebeiner, which has origins in Norwegian lore.
Legend has it that, in the year 1206, with the kingdom embroiled in civil war, two warriors skied the infant prince of Norway approximately 55 km to safety. Modern Birkebeiner racers ski the same distance with a 5.5-kilogram pack to symbolize the weight of the child. The first Canadian Birkebeiner took place in 1985 and it has been staged annually ever since at Cooking Lake-Blackfoot Provincial Recreation Area near Edmonton.
Feb. 10 to 12, 2023, canadianbirkie.com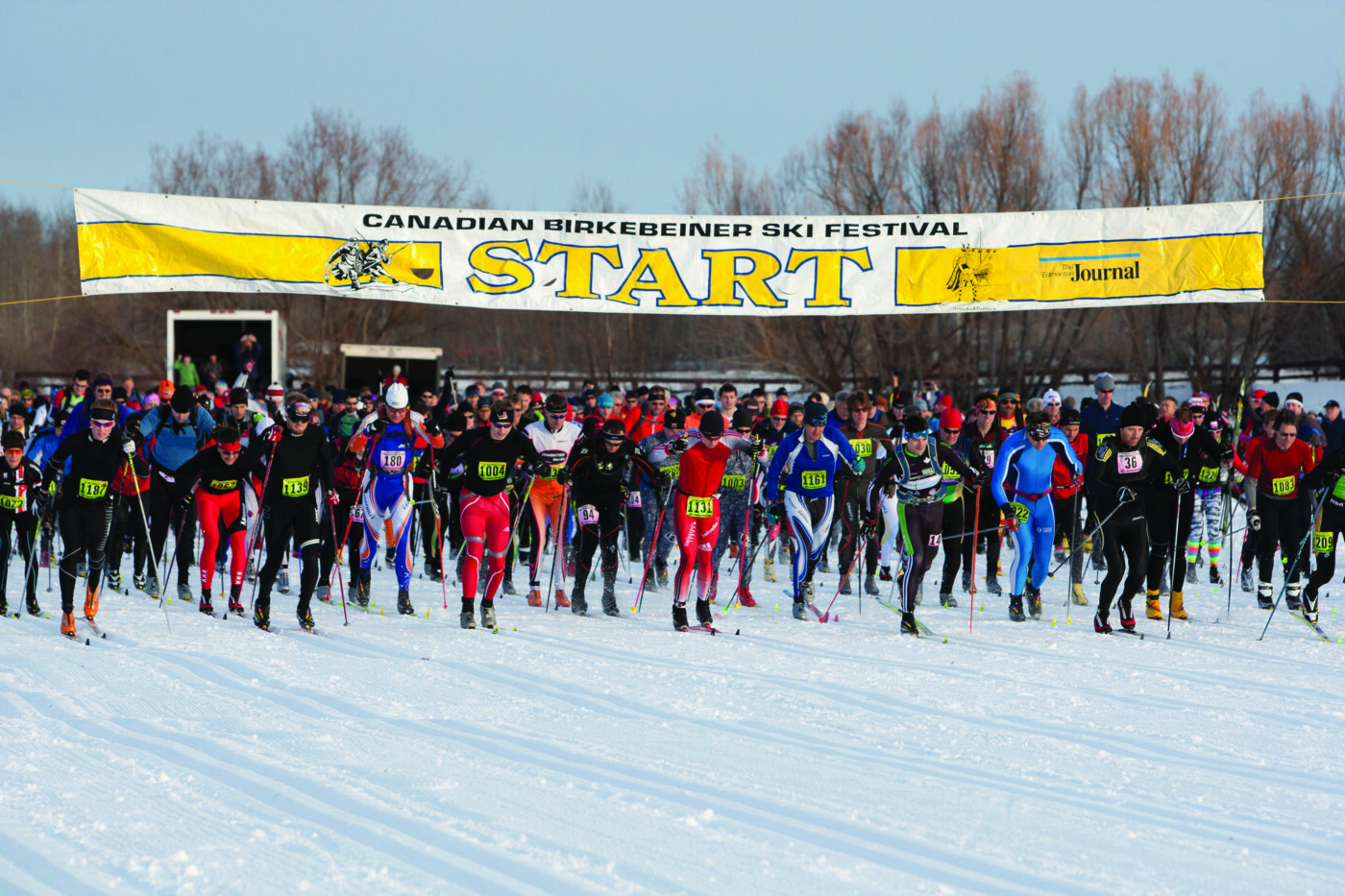 Offering distances up to 30 km, the Huckleberry Loppet weekend is the Golden Nordic Ski Club's biggest event of the season, with classic races on the Saturday and skate-ski races on Sunday.
Feb. 11 and 12, 2023, goldennordicclub.ca/events
Foothills Nordic Ski Club hosts Alberta's second-longest-running loppet, which takes place annually at the end of February at Peter Lougheed Provincial Park. Racers get cookies at stations throughout, while kid racers get candy bags after crossing the finish line. Distances start at 0.5 km and extend up to a marathon 42 km. Participants five and up can register online at the Foothills Nordic website.
Feb. 25, 2023, foothillsnordic.ca/events
This event dates back to 1929 and has 9.7-km and 20.3-km solo races, plus 36-km and 72-km races that can be done solo or as a relay team. The 72-km distance goes from Lake Louise to Castle Junction and back. Registration for the 2023 event opens Dec. 1, 2022.