Sightseeing
Lake Louise, 
Banff National Park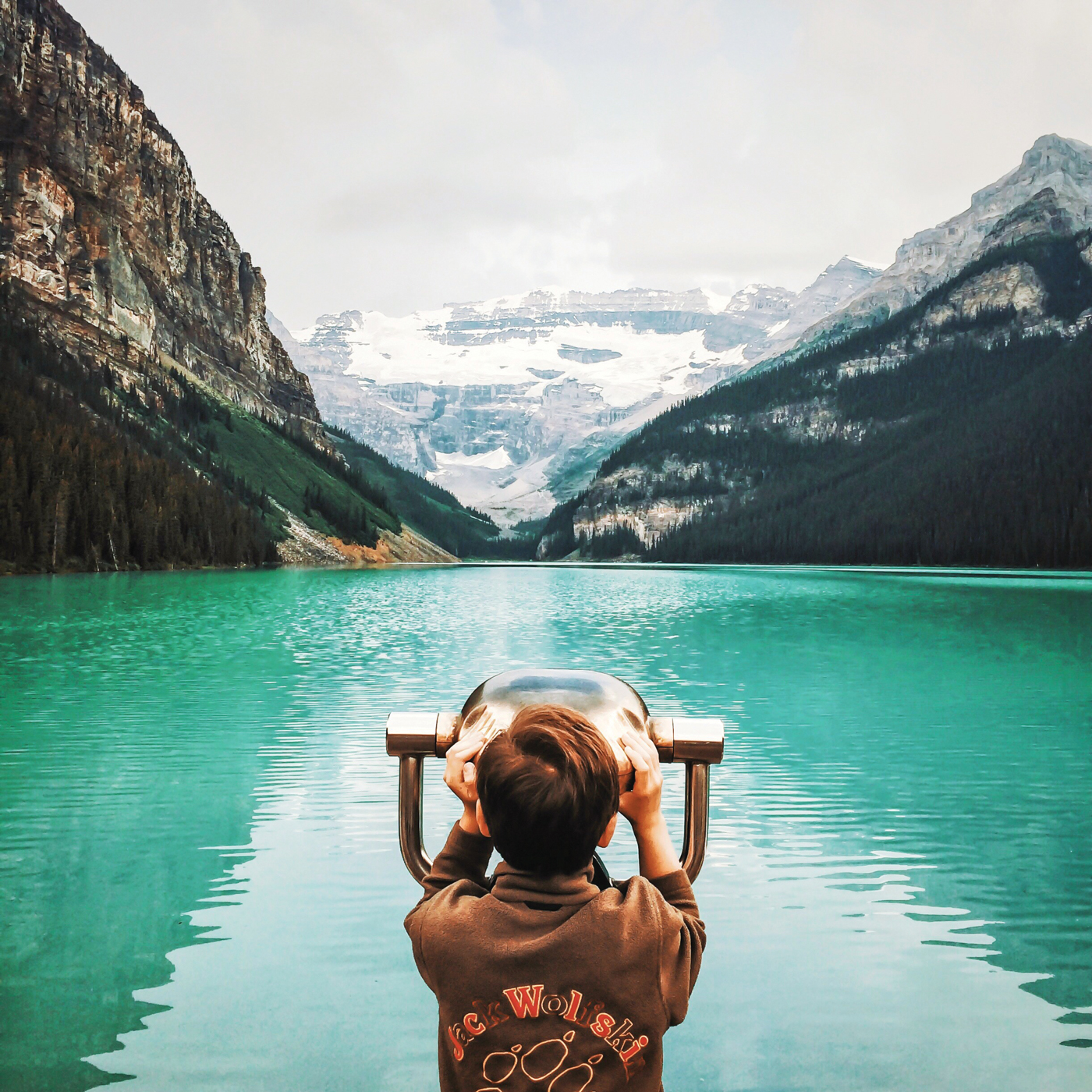 There's a reason packed parking lots are no rare site in Lake Louise. From mountain-flanked turquoise waters, to the possibility of catching a glimpse of the area's Grizzly population from aboard the Summer Gondola, Lake Louise is a definitive awe-inspiring Canadian Rockies destination, whether seen for the first time or as a frequent visitor.
River Surfing
Kananaskis River, Peter Lougheed Provincial Park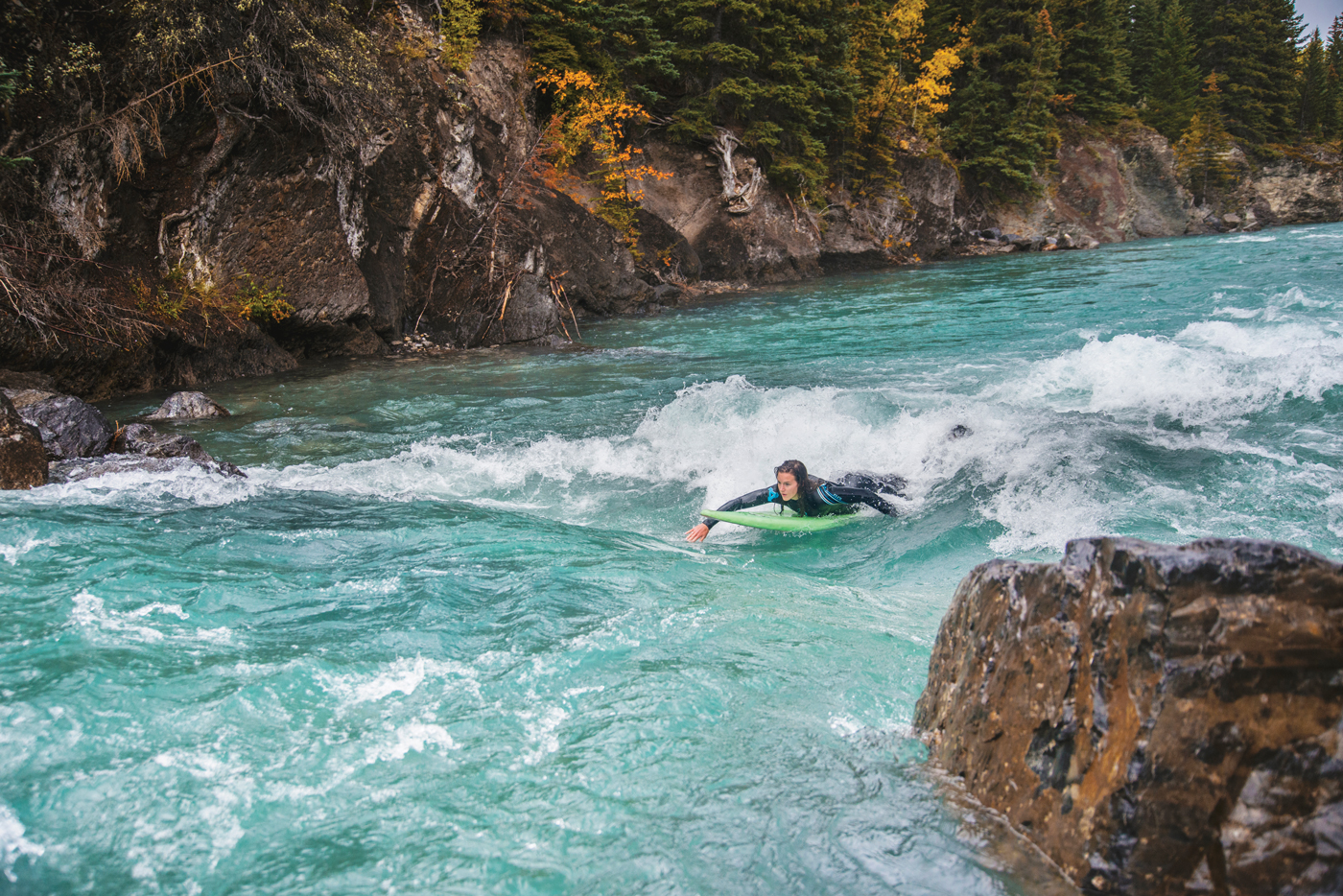 The Kananaskis River is home to one of North America's premier river-surfing spots — Surf Anywhere's man-made Mountain Wave. While definitely not recommended for beginners (Calgary's 10th Street Bridge is a great place to conquer fundamentals), experienced surfers can take advantage of The Mountain Wave's alpine flow adjacent to the Barrier Lake Visitor Information Centre.
Looking to learn to river surf? Outlier Surf offers lessons locally in Calgary. outliersurf.com
Exploring
Johnston Canyon, Banff National Park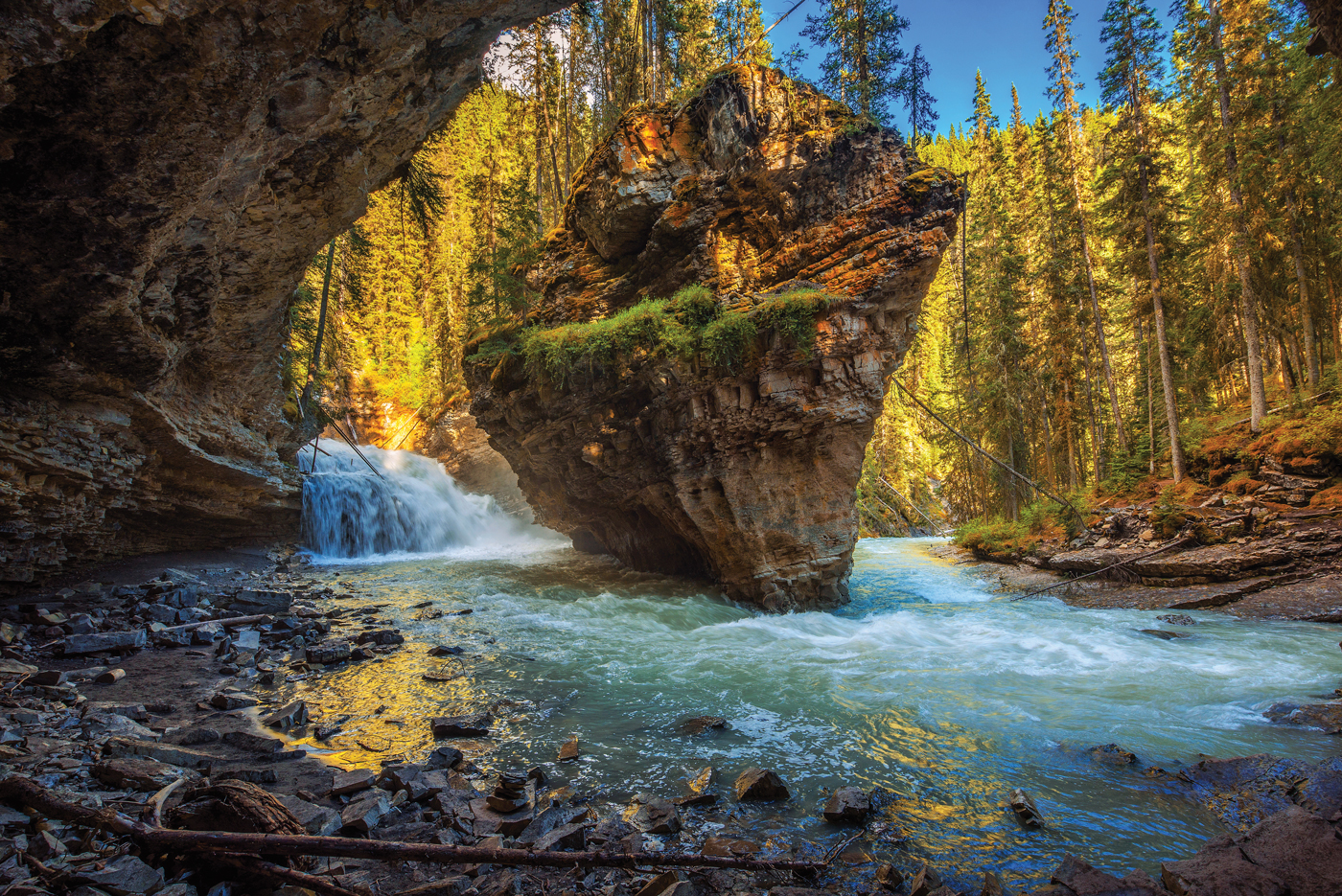 Johnston Canyon's mellow grade makes it a perfect trail to explore with the kids in tow, offering waterfall views from catwalks at the lower and upper falls. From the upper falls, continue another 3.1 kilometres to the Ink Pots — seven bubbling mineral springs in a meadow bordered by mountains. Note that Bow Valley Parkway is currently closed to cars except for those with confirmed reservations at the Johnston Canyon Lodge and Bungalows, so you'll need to walk, bike or book to get to the canyon trailhead.
Hiking
Pocaterra Ridge, Kananaskis Country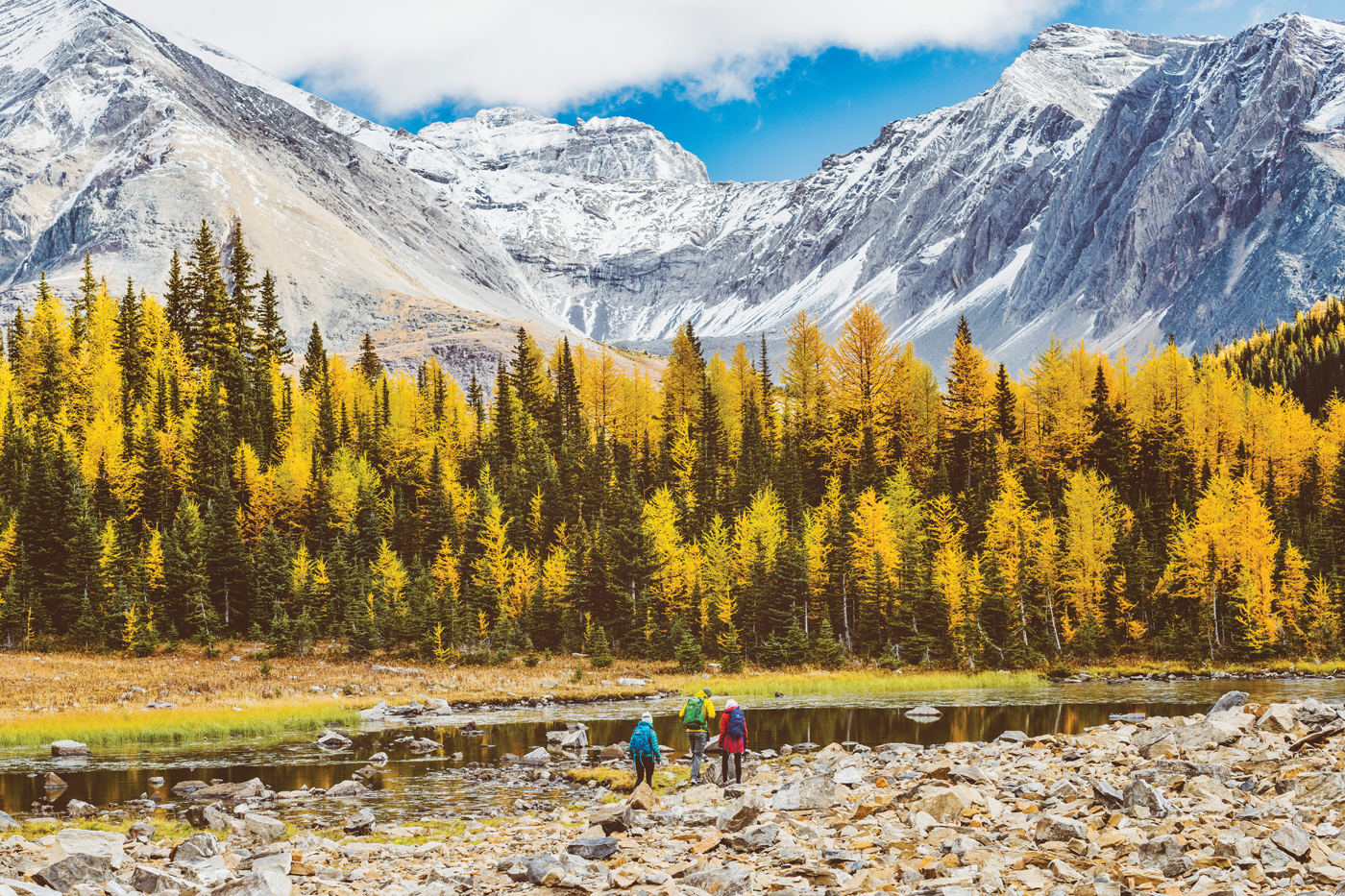 A hike at Pocaterra Ridge delivers a view that's well worth the burn. Departing from Pocaterra Ridge parking lot, the ascent is made more beautiful in the fall as the larch trees along the trail turn brilliant yellow. This hike is no secret, so head out early or midweek to avoid traffic on the trail. Leashed dogs are allowed here.
Biking
Rocky Mountain Legacy Trail, Canmore to Banff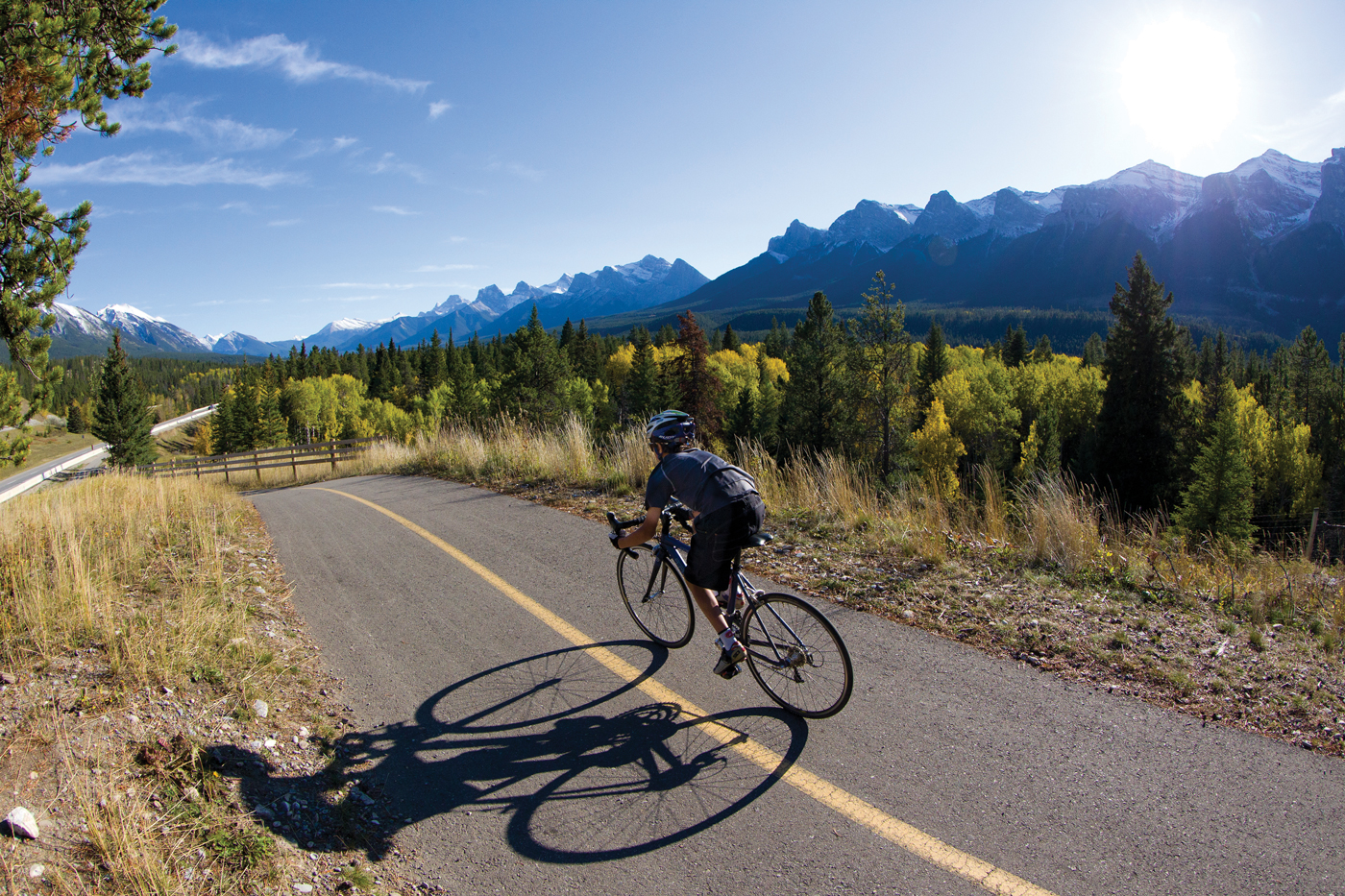 More than 26 km of paved pathway connects Banff and Canmore on the Rocky Mountain Legacy Trail. The trail runs from Canmore's Travel Alberta Visitor Centre to the Bow Valley Parkway with rolling terrain, making it a demanding enough ride to break a sweat, but manageable enough to bring the kids along.