You don't have to be an expert in orienteering to enjoy these easy hikes, all with obvious places for parking, clearly marked routes and well-trodden paths. No doubt, they're beautiful, which is why they're popular — rather than "hidden gems," consider these hikes mined and polished and on display in the case of a major jewellery retailer. The price of popularity is that these trails are bound to be crowded on weekends, so for optimum enjoyment try to go mid-week.
Grotto Creek Canyon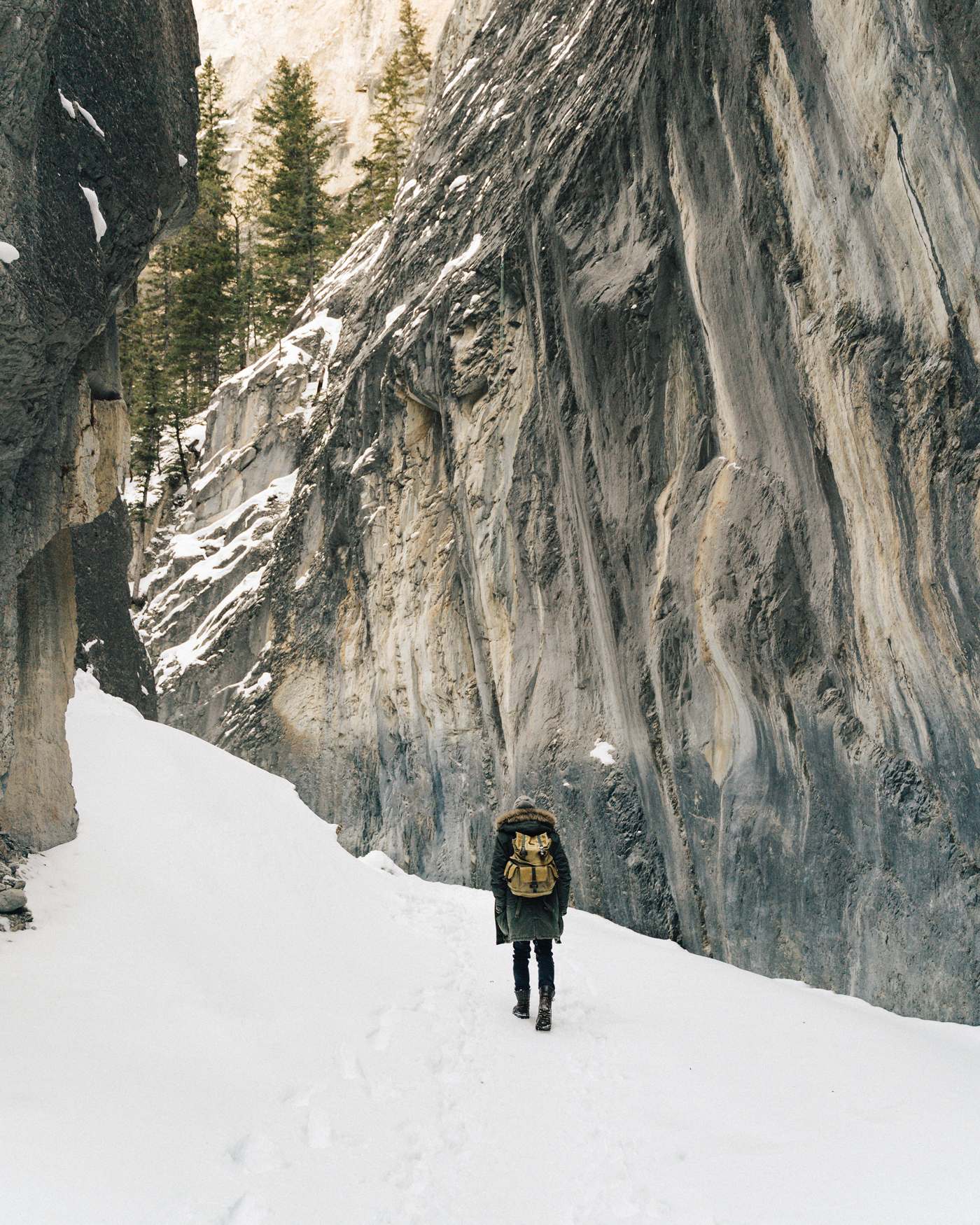 Park at the Grotto Mountain day-use lot between Exshaw and Canmore for this 4.2-km out-and-back hike. If it's still feeling a bit like winter, you'll want to have micro-spikes (metal grips that slip on over your shoes or boots) for the walk along the frozen canyon floor. Watch for pictographs on the left as you hike in.
Snowshoe Hare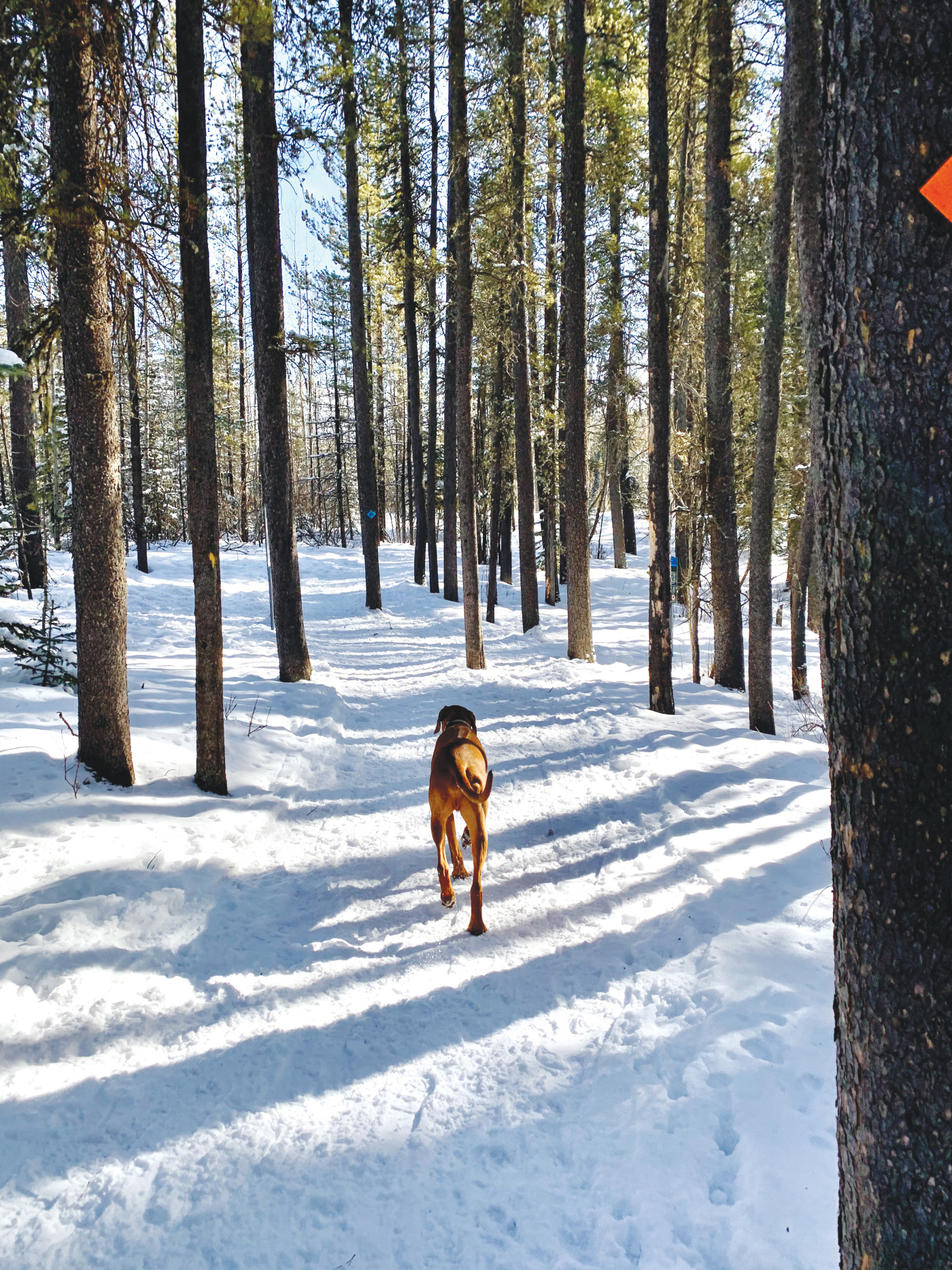 Pull into the West Bragg Creek day use area north parking lot and you'll be greeted by a large map describing the area's trail system. On the five-km Snowshoe Hare loop, dogs can roam off-leash once you're officially outside the boundary of Bragg Creek Provincial Park (just minutes from the trailhead). The path is forested with a few small hills — an easy trek in either direction. The loop's west side allows horseback riders and cyclists, so be sure to share the trail. Grab coffee afterwards at Moto Café in Bragg Creek.
Troll Falls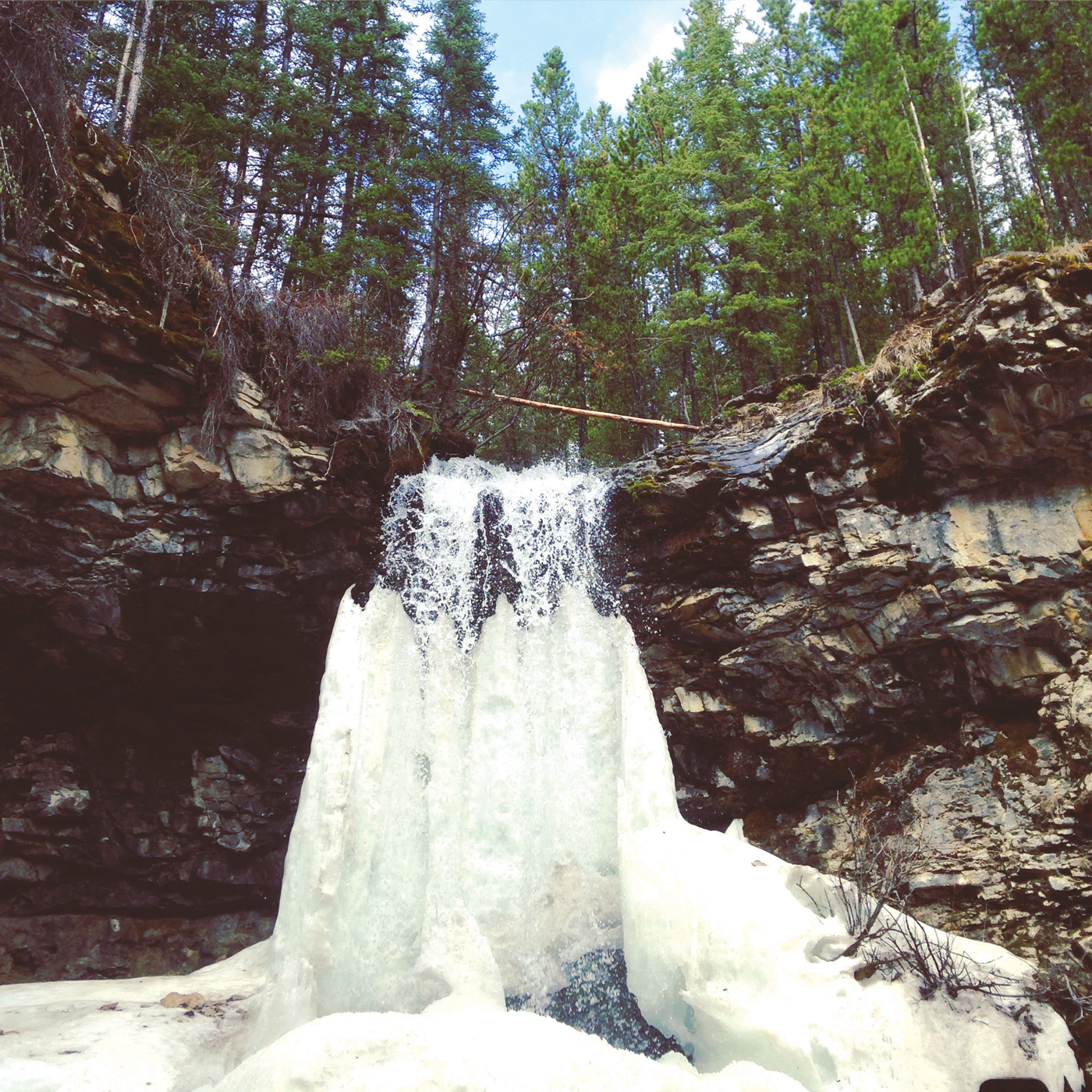 Off Highway 40 (Kananaskis Trail), turn up Mount Allen Drive then onto Stoney Trail for parking lot access. This 3.4-km out-and-back hike is a family favourite. The tree-lined trail is mostly flat and features a stunning waterfall at the end that freezes in the winter (if you're feeling adventurous, there's also a well-marked off-shoot trail that allows you to ascend higher than the main falls). After your hike, head to Blacktail Bar in the Pomeroy Kananaskis Mountain Lodge, which also offers a kids' menu.
Tunnel Mountain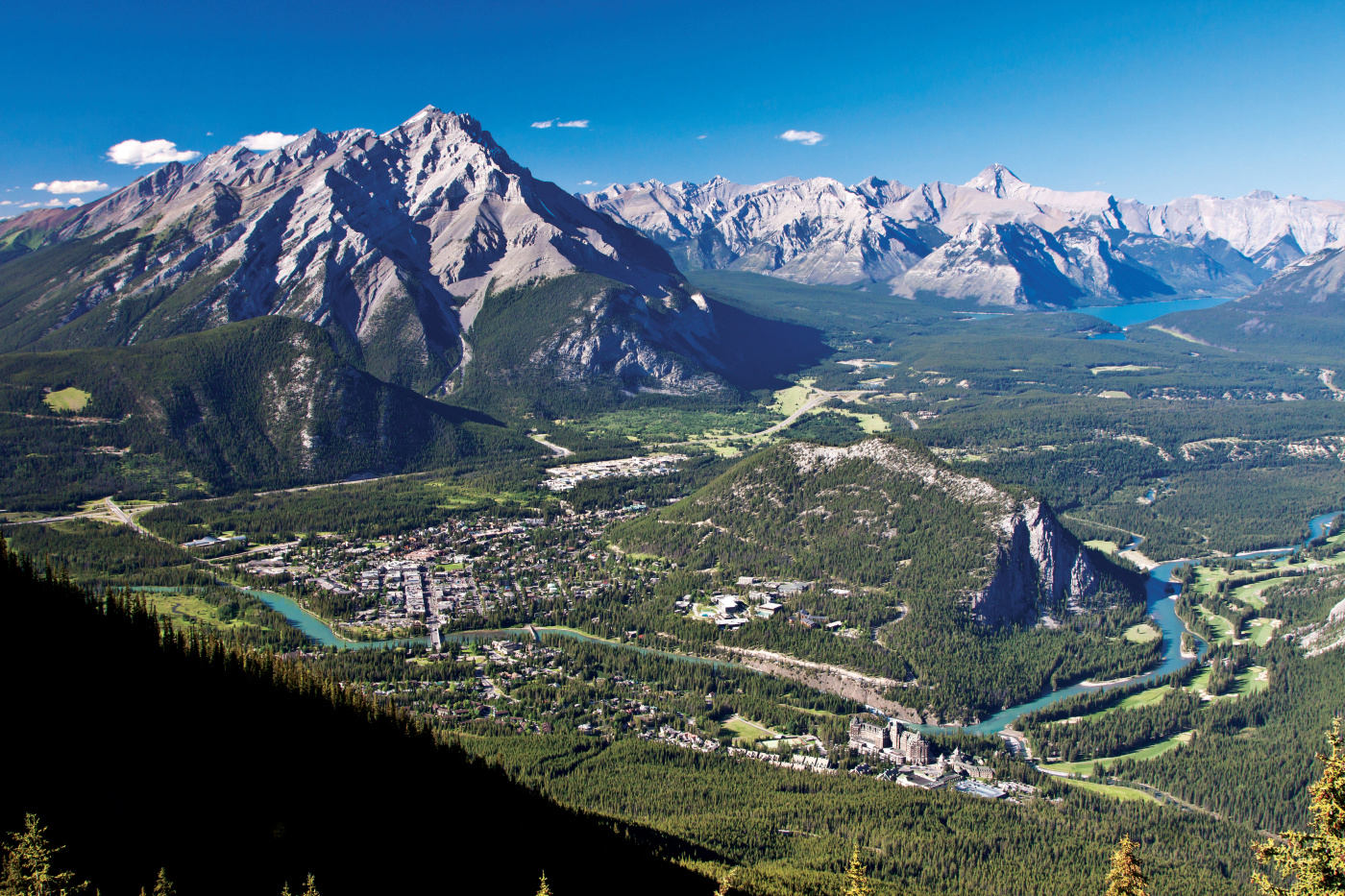 The parking lot for this 4.3-km out-and-back trail in Banff is on St. Julien Road, the road that connects downtown Banff to the Banff Centre for Arts & Creativity campus. The trail is somewhat steep, but it has lots of switchbacks (another one where you'll be happy to have micro-spikes with you in the event that you need them). At the top, you'll be rewarded with incredible views of town, Mount Rundle and the Bow River hoodoos. Afterwards, escape the Banff Avenue crowds at the Juniper Bistro, located just up from town on the road that leads to Mt. Norquay ski resort. Their special "graze" menu is available from 2:30 p.m. on weekends and 4 p.m. on weekdays.