Nightrise, a new after-dark multimedia experience presented by Pursuit Collection, treats guests to an amazing show of history and storytelling at the peak of Sulphur Mountain in Banff.
Running from December 2, 2021 to March 12, 2022, the experience was created by Montreal-based company Moment Factory in partnership with the Stoney Nakoda Nation as a multi-sensory, immersive experience of light and sound that tells the story of Sulphur Mountain and the Stoney Nakoda Nation.
After riding up the Banff Gondola to the peak of Sulphur Mountain, guests can explore three floors of indoor and outdoor light and sound shows. This includes an interactive light show on the first floor, where an outdoor lookout point with fire pits features multicoloured lights projected onto the ground, following the movement of your body.
On the third floor, an audio and visual projection narrated by Cherith Mark of the Stoney Nakoda Nation explains the significance of the relationship between Mînî Rhuwîn (Sulphur Mountain) and Indigenous peoples. Outside on the fourth floor, you can "listen" to the view by putting your ear up to individual cones filled with recorded soundscapes like wooshing wind on the snow or the call of certain animals at night.
"This experience provides an opportunity for guests to deepen their knowledge of the historical impact and cultural significance the Stoney Nakoda Nation has held in the town of Banff and beyond. By telling a story in such a visual and sensory way, this project gives the Stoney Nation the opportunity to tell our story through the footprints of our ancestors and the traditional ties we hold to these lands," said Kirsten Ryder, Training & Development Director, Stoney Nakoda Nation, in a press release.
Nightrise runs every evening from 5 p.m. to 10 p.m. until March 12, 2022 and tickets for the experience, which include a ride up the Banff Gondola, can be purchased online.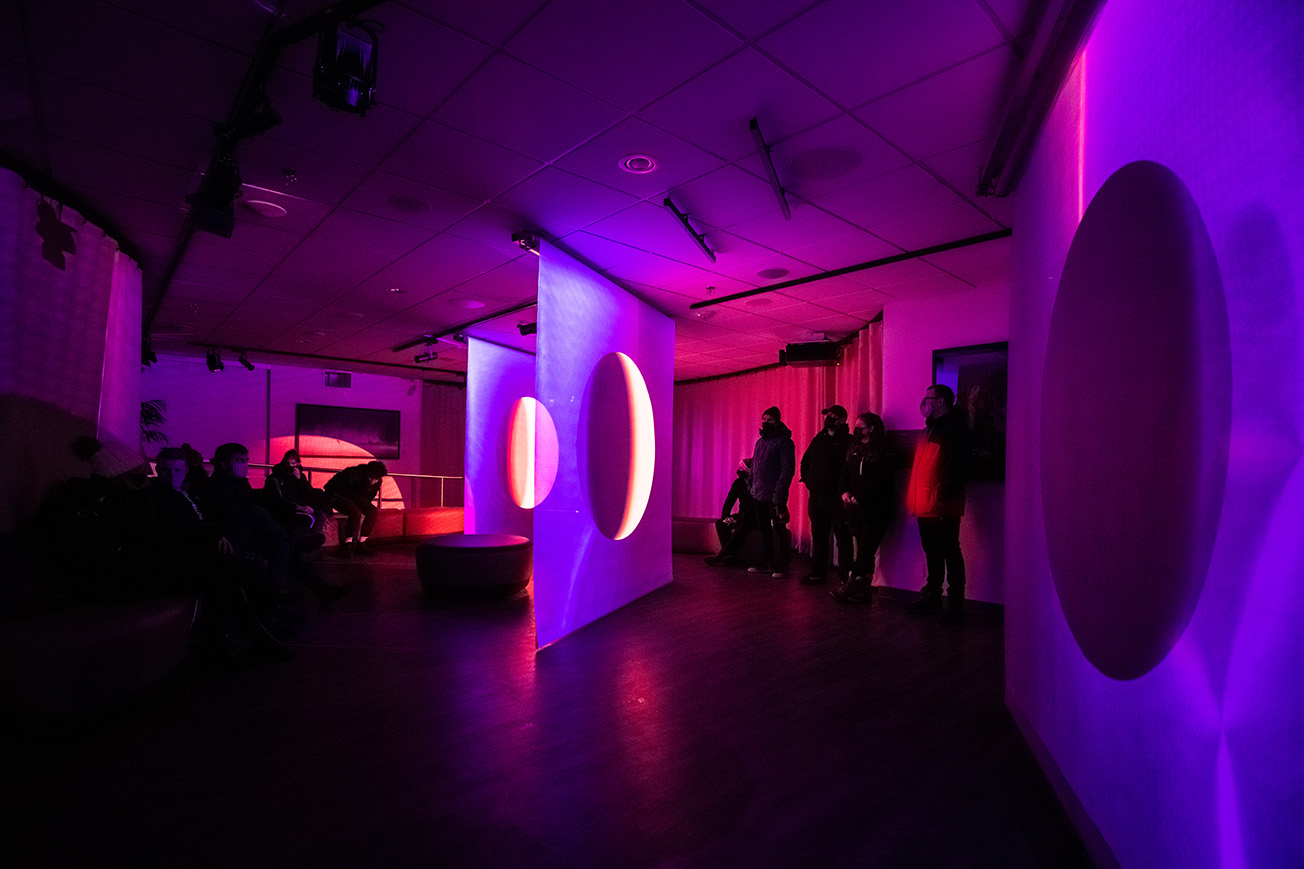 Avenue's writers and editors are occasionally invited to experience dining or adventure experiences as a guest, including some of the experiences in this story. Neither complimentary experiences nor advertising are required for coverage in Avenue. Neither companies that advertise nor those that provide other incentives are promised editorial coverage, nor do they have the opportunity to review or approve stories before publication.