As international holiday travel remains complicated, many Calgarians who normally block off time to visit warmer places through the winter are considering a ski vacation instead. After all, a day out on the slopes ticks many of the boxes for safer recreation in the time of COVID-19. Most skiers and snowboarders were already covering their lower faces to ward off winter's chill even before the rest of the world started wearing masks. And as for social distancing, well, when you're hurtling down a snowy slope, ensuring a good amount of space between everyone isn't just a matter of policy, it's a matter of self-preservation. Skis help ensure a good bit of distance between people waiting in line for the lift as well.
For ski resorts right now, then, the question is not how to keep guests safe from contracting COVID-19 while they're skiing, it's how to keep guests safe when they're not skiing. In this sense, a very good bet for a safer ski holiday right now is Panorama Mountain Resort.
Tucked in the Purcell Mountains above Invermere on the Lake, B.C., approximately three-and-a-half hours' drive from Calgary, the ski-in-ski-out resort village has an array of condo-style accommodations, from studios to three-bedroom units. The resort has bolstered its cleaning process between bookings in response to COVID concerns by implementing electrostatic disinfection, in which a non-toxic solution is sprayed over a space to more thoroughly kill surface bacteria. Electrostatic disinfection is also being used in Panorama's public spaces and offices.
One of the best things about a ski-in-ski-out set-up is that it provides skiers the option of retiring to their own space during the day for lunch, or just to rest their legs, rather than funnelling them into one of the day lodges, dining spaces, or on-mountain huts. Since all of these public indoor spaces at Panorama are operating with restricted capacities this season, having a place you know you can get in and out of whenever you like becomes particularly advantageous on chillier days.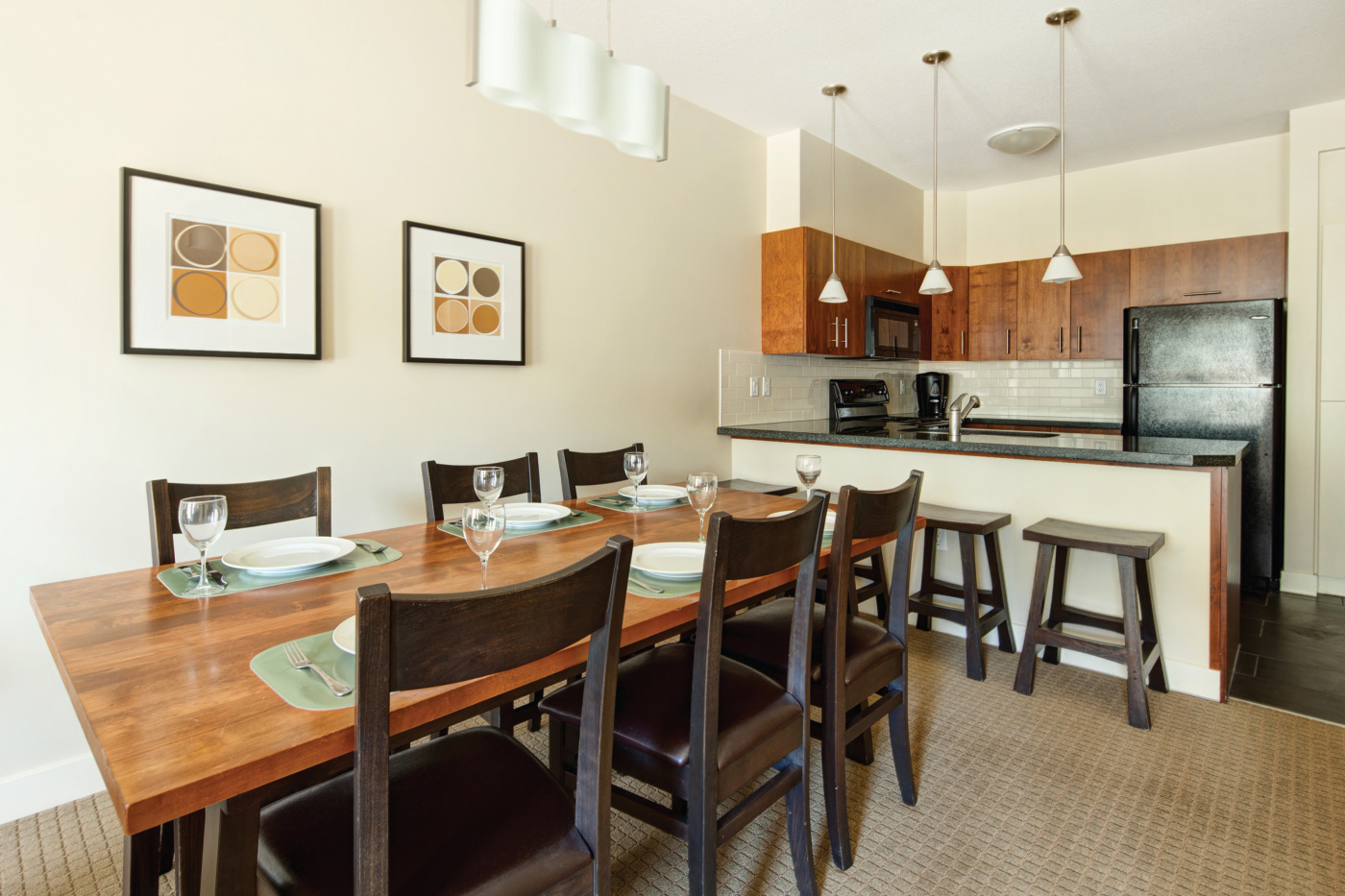 With fully equipped kitchens in the units, guests can stock up with groceries for the duration of their stay (and pick up any additional items from the small but well-equipped market on site). But after a vigorous day of outdoor activity, cooking isn't necessarily something anyone feels like doing. Anticipating an increased demand for in-suite dining, the resort's food and beverage outlets have expanded takeout options, offering complete family-style meals for between two and six people.
This includes Alto Kitchen & Bar, which last year received an alpine-modern design refresh courtesy of Calgary firm Frank Architecture, which also oversaw the recent renovations of Rundle Bar at the Fairmont Banff Springs. Alto also got a culinary update from the resort's new(ish) executive chef Vincent Stufano, who came to Panorama after stints at the Fairmont Chateau Whistler and the Okanagan College Culinary and Pastry Arts program. Scoring a table at Alto makes for a nice evening out, but with reservations harder to get this season, bringing Alto into your home-away-from-home means you can have your restaurant-prepared dinner, and eat it in your thermal underwear if you choose.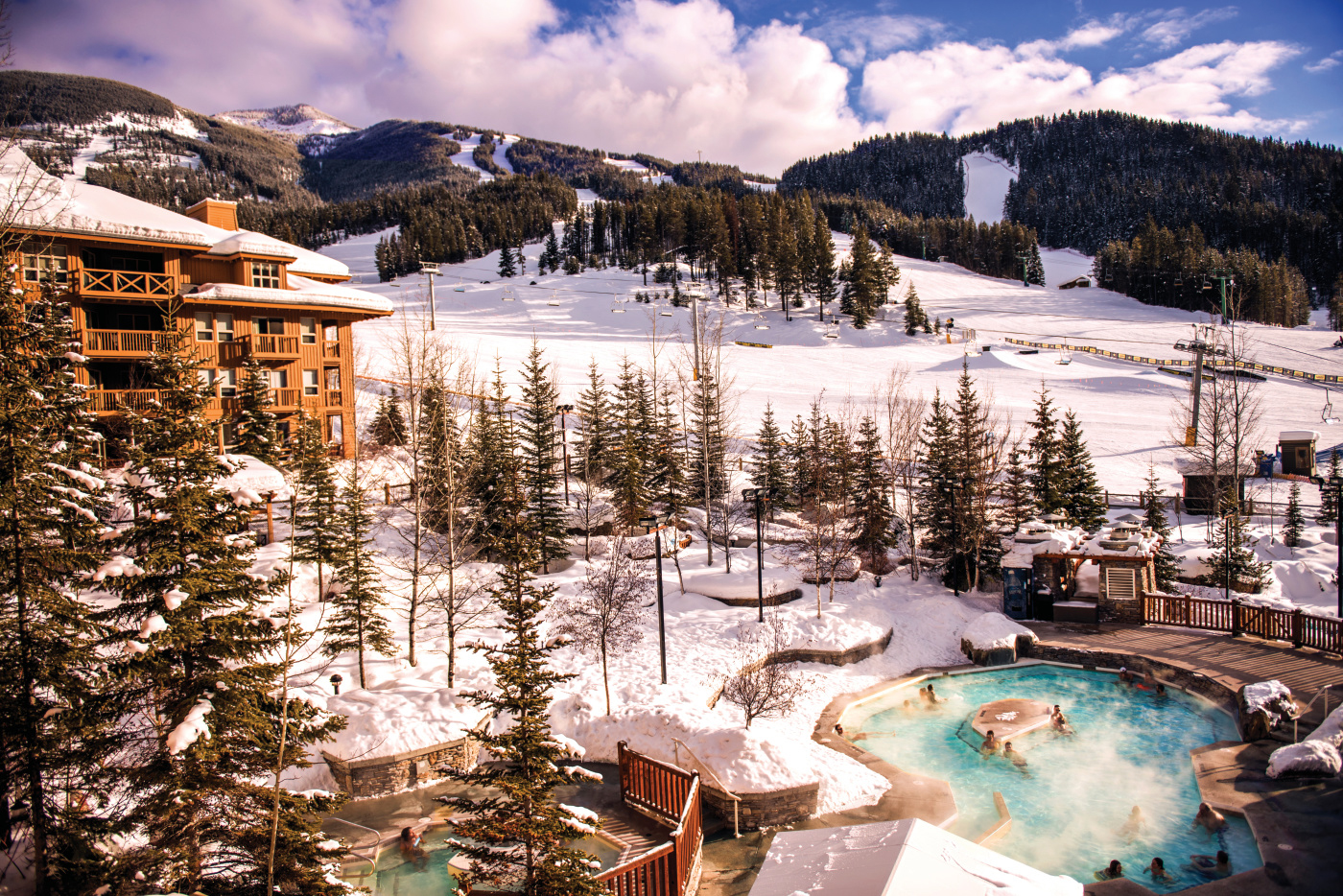 Ultimately, the best way to ensure a socially distanced ski holiday at any resort is to go mid-week when there are no weekend crowds and fewer drive-up day skiers. To direct people into the mid-week period, Panorama is currently offering 25 per cent off lodging bookings for stays of four nights or more (conditions apply).
The radio-frequency identification cards that Panorama uses in place of traditional lift passes also suit the current times: the cards scan electronically from inside the rider's pocket as they approach the chair lift, eliminating potential contact between skiers and lift-operator staff. Since the cards are reloadable online, guests can even add extra ski days without face-to-face interaction with guest services staff.
With 2,975 acres of skiable terrain, keeping your distance from fellow resort guests isn't hard when you're up on the mountain — especially for those who ski at an expert level. This season, Panorama expanded the experts-only zone known as the "Monster" and is once again running its Monster X passenger snowcat shuttle service into that area on weekends. The cat is also available for private small-group bookings mid-week.
Whether you're one to slay some Monsters or just hop gingerly down the bunny hill this season, it's all about staying safe and keeping your distance, both on the slopes and off.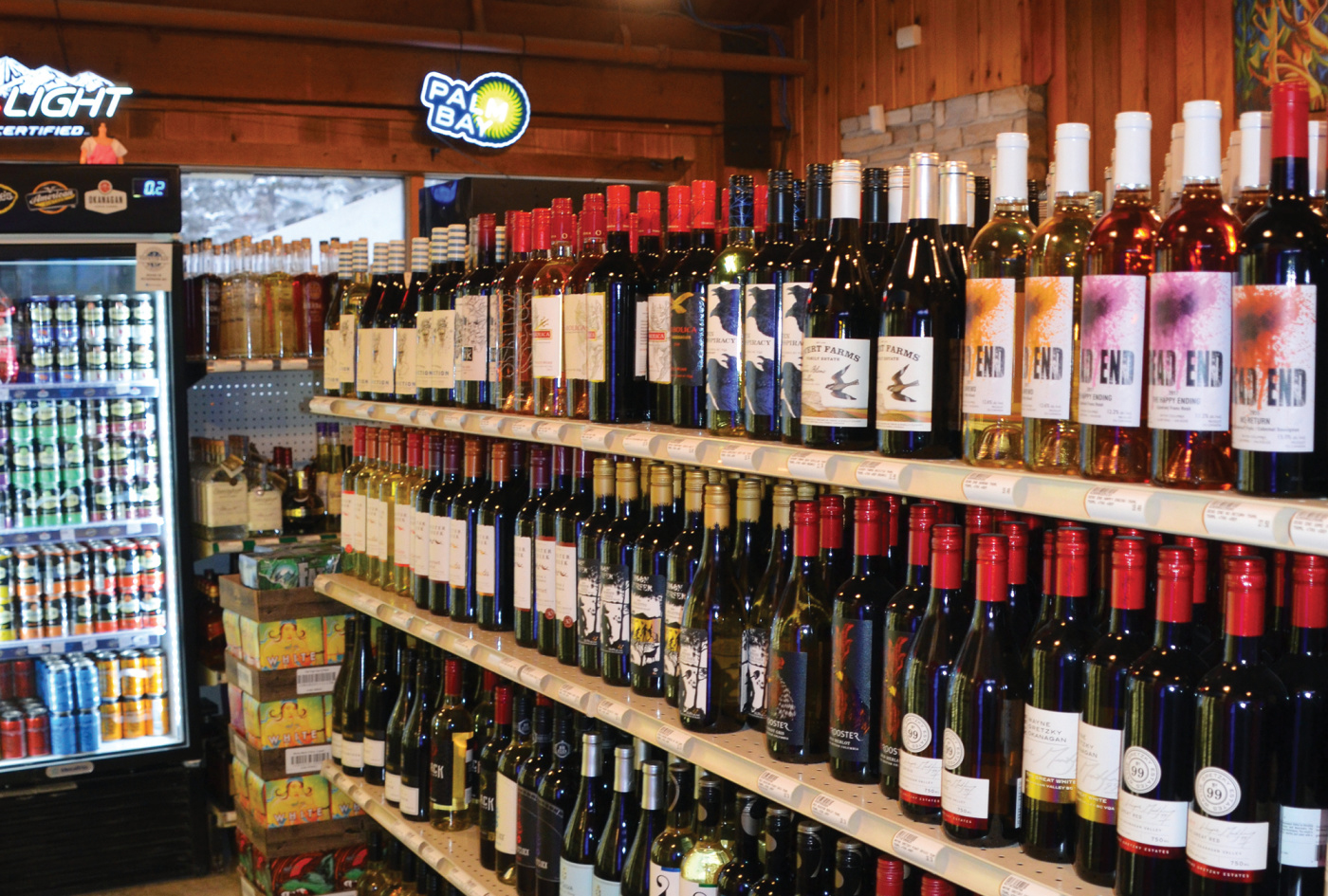 [A previous version of this story included skiing and dining experiences by RK Heliski at Panorama Mountain Resort, however, RK Heliski has since decided not to operate over the winter season of 2020-21. The story also stated that Panorama will seat strangers together on chairlifts during busy times, however, that is not something the resort is doing at this time.]
Avenue's writers and editors are occasionally invited to experience dining or adventure experiences as a guest, including some of the experiences in this story. Neither complimentary experiences nor advertising are required for coverage in Avenue. Neither companies that advertise nor those that provide other incentives are promised editorial coverage, nor do they have the opportunity to review or approve stories before publication.