Located just outside the southern entrance to Kootenay National Park, the Village of Radium Hot Springs is best known for its titular mineral pools, though the area has more to offer visitors than just a relaxing soak. With a population that falls just short of 1,400 residents, Radium has year-round appeal, but fall is the best time to enjoy its abundant wildlife, alpine charm and spectacular mountain setting.
Getting There
With the Rocky Mountains to the east and the Purcell Mountains to the west, Radium has always been an important junction and gateway between Kootenay National Park and the Columbia Valley. On the three-hour drive from Calgary to Radium, allot time for stops in Kootenay National Park along Highway 93. Marvel at Marble Canyon's seven bridges over deep chasms carved by the gushing waterfalls. Then, pull over at Numa Falls, a turquoise cascade that flows as part of the Vermilion River. As you get closer to Radium, keep your eyes out for the emerald pool of Olive Lake at a blink-and-you'll-miss-it turnoff.
The approach into Radium is a narrow and winding road cut through Sinclair Canyon's red limestone rockface. Tucked up against the side of the canyon on the eastern side of the highway are the famous hot springs. Development of the hot springs began in 1911, while construction of the Banff-Windermere Highway — the first highway to cross the Central Canadian Rockies — was completed in 1923. Many early Radium residents were European families from Poland, Switzerland and Holland who met the resulting tourism boom by opening and running many of the vintage motels in town which have distinctly Euro-alpine styling.
What to Do in Radium
When larch-mania hits the Bow Valley in September each year, crowds from Calgary flock to Banff and Kananaskis for a glimpse of the golden and yellow conifers. The Kootenay region boasts its own display but with barely any crowds. Typically found at higher elevations, the larch tree needles turn from green to yellow during an all-too brief window from late September into mid-November, making them an ephemeral experience that many viewers seek to capture in photos.
Two of Radium's best hikes to see larch trees in their full golden glory are Diana Lake and Welsh Lake. Diana Lake has epic views of the Brisco Range, as well as a teahouse that veers from the standard scone offerings with "backcountry nachos" (highly recommended). As you near the backcountry lodge and teahouse, rolling meadows open to reveal larch trees as far as the eye can see. Welsh Lake requires a lengthy drive down an active logging road just to reach the trailhead. The remote location means you'll hardly encounter other hikers on the four-kilometre climb to the lake. On a blue-sky day, you'll be rewarded with a breathtaking view of bright yellow trees reflecting in the mirror-like water.
Radium also provides direct access to the Columbia Wetlands, one of the largest intact wetlands in North America. The wetlands are home to 216 animal species and more than 260 recorded bird species. Rent a canoe or kayak from Far Out Gear Rentals and take in the pristine, protected waters of the Columbia River at eye level — you might just spot a blue heron, see beaver dams, osprey nests or soaring bald eagles above. If you prefer a more adrenaline-pumping paddling adventure, Kootenay River Runners offers guided whitewater rafting trips of Class II and Class III rapids.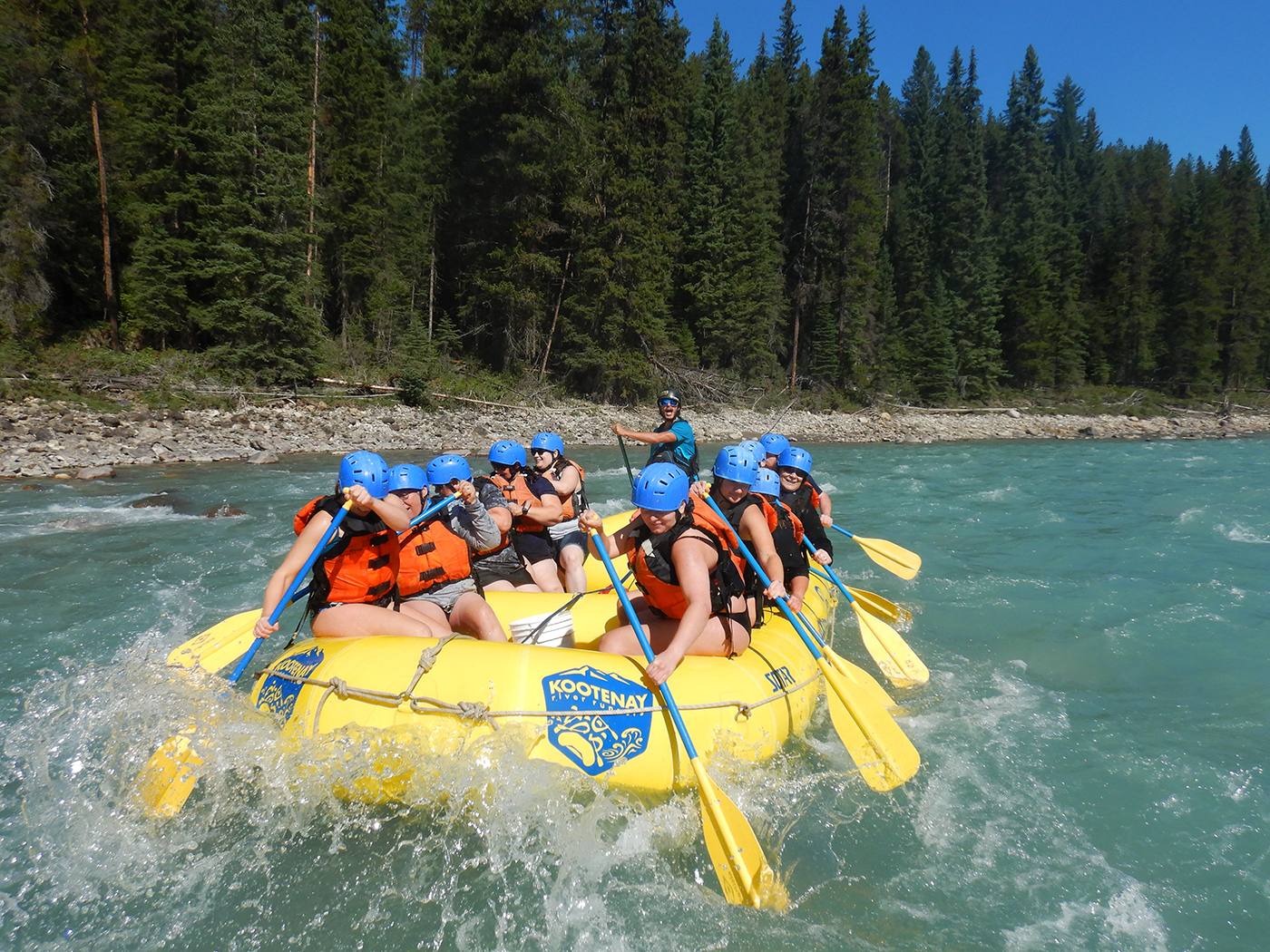 For a different vantage of the wetlands, go exploring on two wheels. Mountain bikers can take the nine-km-long Old Coach Trail through the winding benchlands above the mighty Columbia River, or venture down Settler's Road off Highway 93 to Nipika Mountain Resort, which co-manages 50-plus kms of multi-use trails in the Cross River Canyon recreation site. Don't miss the waterfalls and slot canyon at the Natural Bridge and Cross River Canyon.
Bighorn sheep are such a common sight in Radium Hot Springs Village, they've become literal symbols. In 2021, the municipality unveiled a sculpture of two giant ram horns named Bighorns at the new roundabout. There was even a Headbanger Festival at one time, with workshops, talks and interpretive hikes to celebrate the rutting season in early November. Though this festival is no longer happening, visitors to the area can still experience the sound of rams crashing their horns together as they battle for dominance, a sound that echoes throughout the valley like a thunderclap.
Of course, no trip to Radium would be complete without a soak in the healing mineral waters at one of Canada's largest hot springs. The family-friendly facility has a large hot pool as well as a cooler pool for swimming. The waters here are famous for being both odourless and clear. Settle in, and you'll understand why these hot springs at the base of Redstreak Mountain have drawn people from all over for centuries.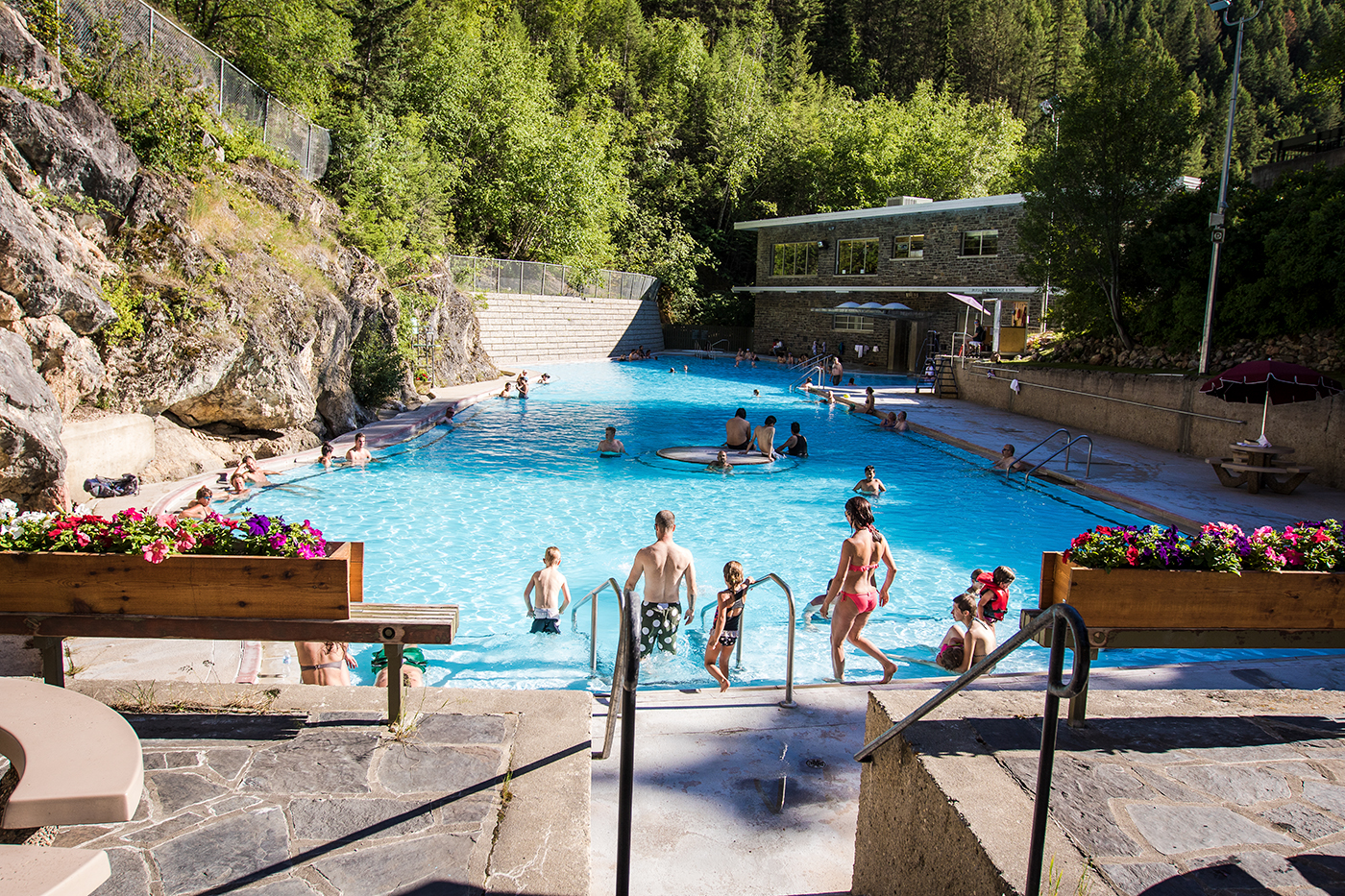 Where to Eat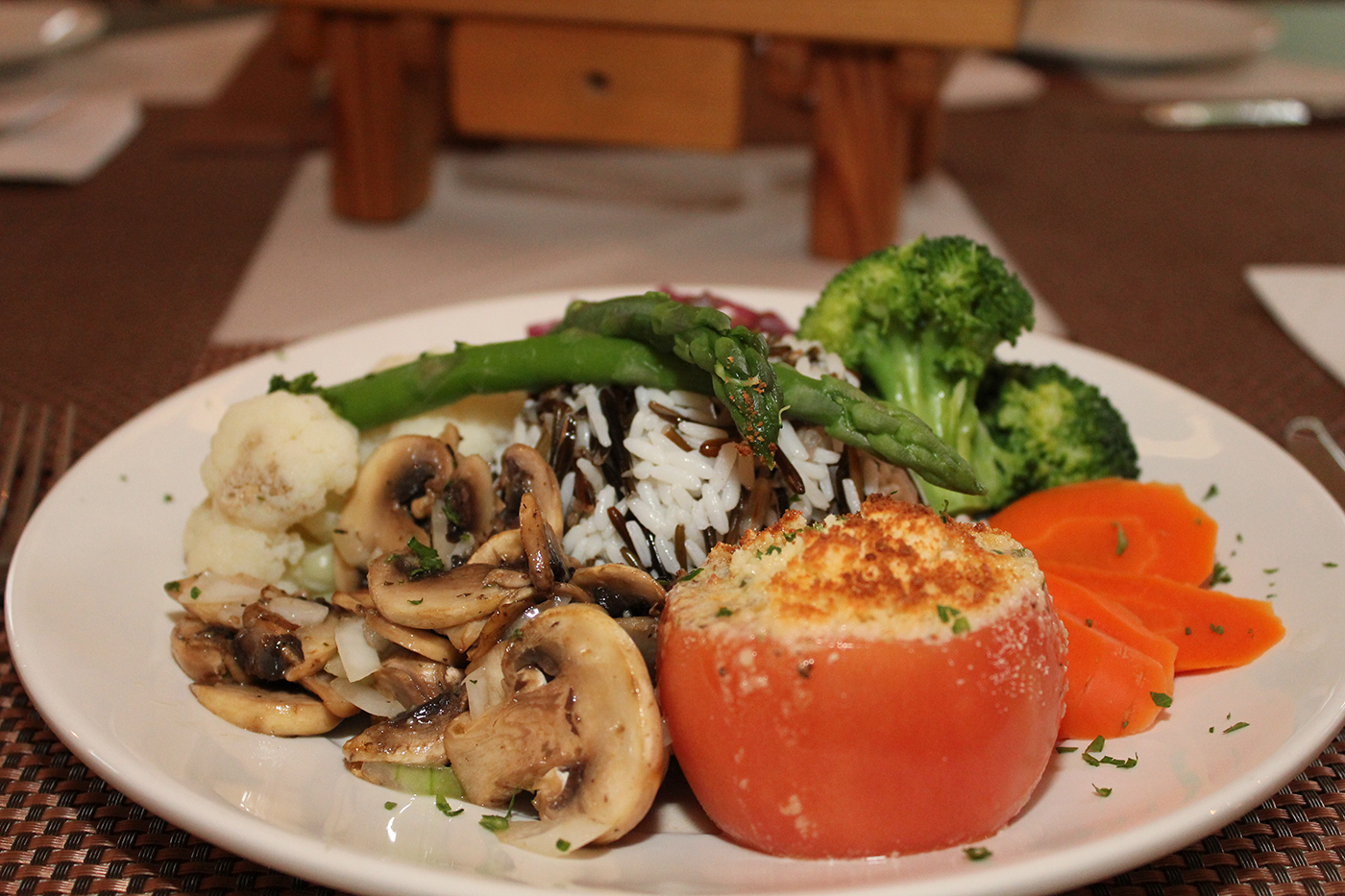 This iconic Radium restaurant run by long-time owner Franz Schwabl is the place to go for authentic Austrian cuisine. Order the jaegerschnitzel — a plate of breaded pork topped with bacon, ham, mushrooms, onions and cranberry-red wine demi-glace with a side of spätzle — and be sure to save room for the made-from-scratch apple strudel.
4943 BC-93, 250-347-6553, oldsalzburgrestaurant.com
The Snack Bar by Street Avenue Food
At this open-air outpost by two Québécois entrepreneurs, you'll find a menu centred around, what else? Poutine. Made from Kennebec potatoes, the base fries are double-blanched for optimum crispness and cheese curds are imported fresh twice weekly. You can also order fish and chips, Montreal smoked-meat sandwiches and their own take on the midway classic blooming onion.
7535 Main St. W., 250-409-5172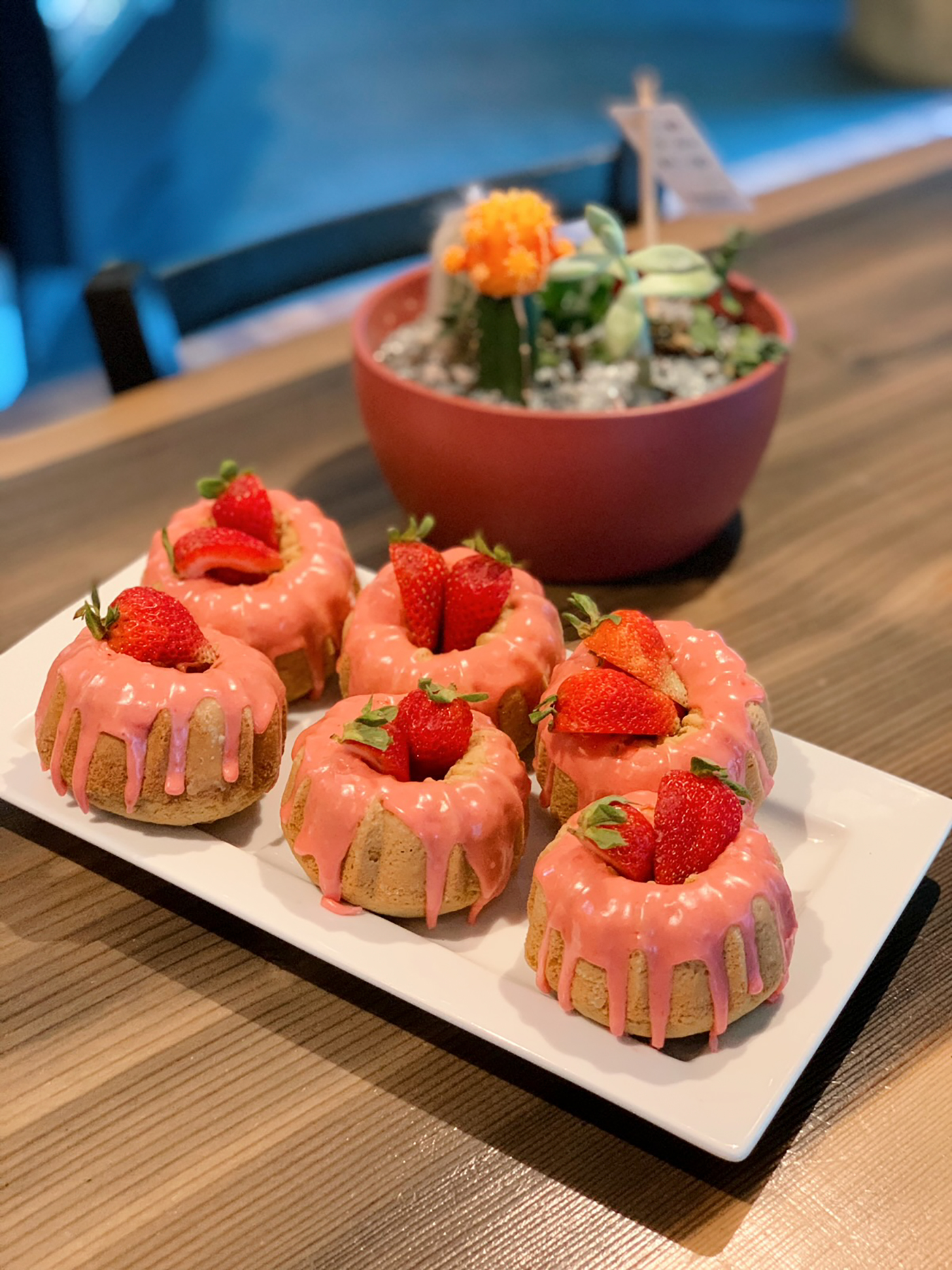 Locals and tourists, alike, get their morning jolt of java at this warm and inviting coffee shop. Whether you're coming for the 49th Parallel coffee, the famous breakfast burrito, fresh baked goods or local food products from the valley, linger on the large outdoor deck or at the many tables inside to enjoy your sips and bites.
7527 Main St. W., 778-527-5005, bighorncafe.net
This foodie-paradise boutique grocery and café operation in nearby Spillamacheen is well worth the 30-minute drive from downtown Radium. The market stocks fresh seasonal honeys, preserves, gourmet goods, pantry items, local wines and mead, and more. Enjoy a fresh-made panini and coffee on the porch and make sure to bring a cooler for all the food items you'll want to bring back with you.
976 BC-95, Spillamacheen, 250-346-3306, beeland.ca
Where To Stay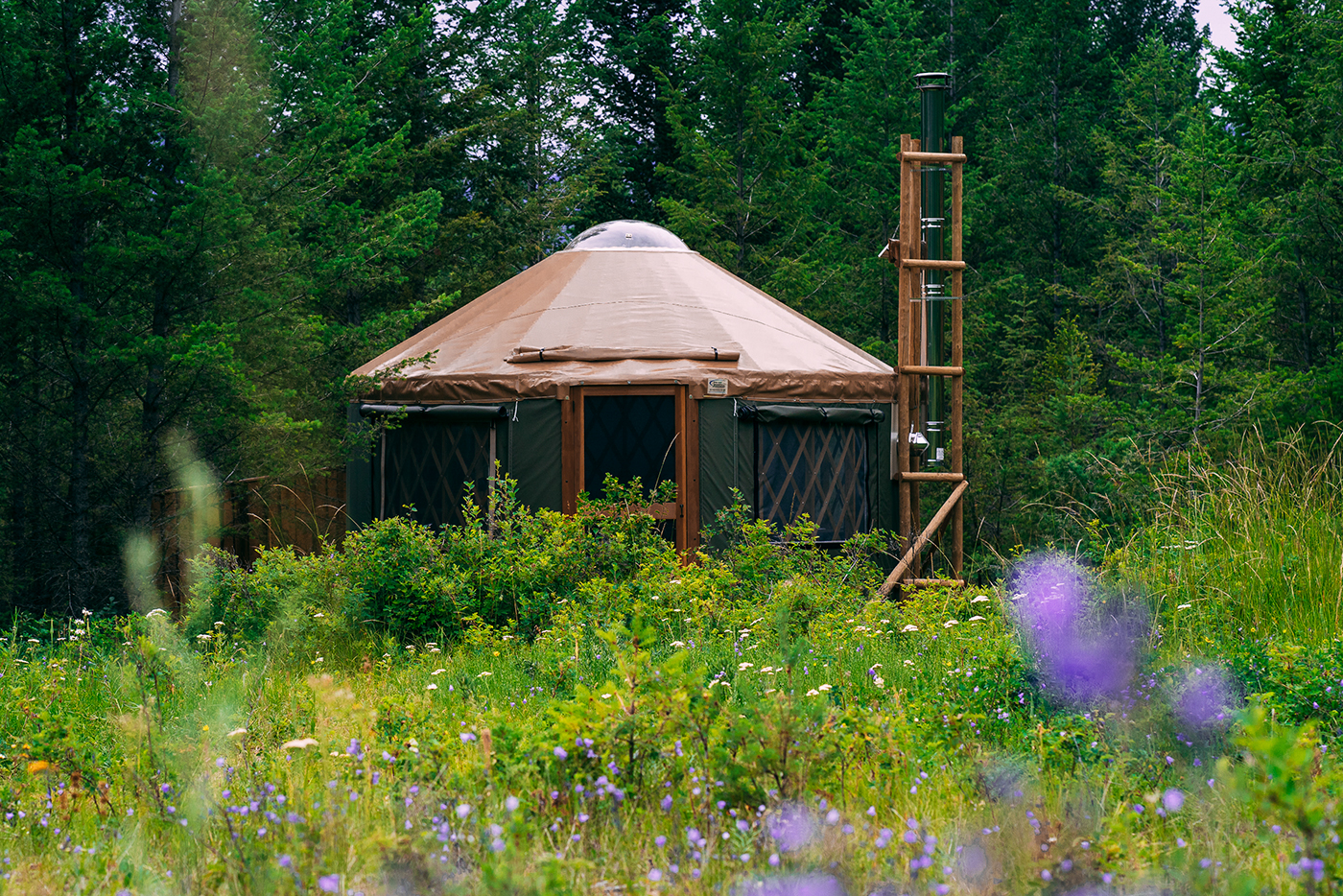 This wilderness retreat just north of town provides a backcountry camping experience in 10 spacious yurts spread across 1,000 forested acres. The operation is set up to align with the philosophy of friluftsliv (a Nordic concept that translates as "open-air living"). The hike-in accommodations feature composting toilets, solar-powered lighting and pre-chopped firewood for the wood-burning stoves and firepits. Guests can stargaze at night and forest-bathe by wandering more than 12 km of trails.
7058 Hwy. 95, radiusretreat.com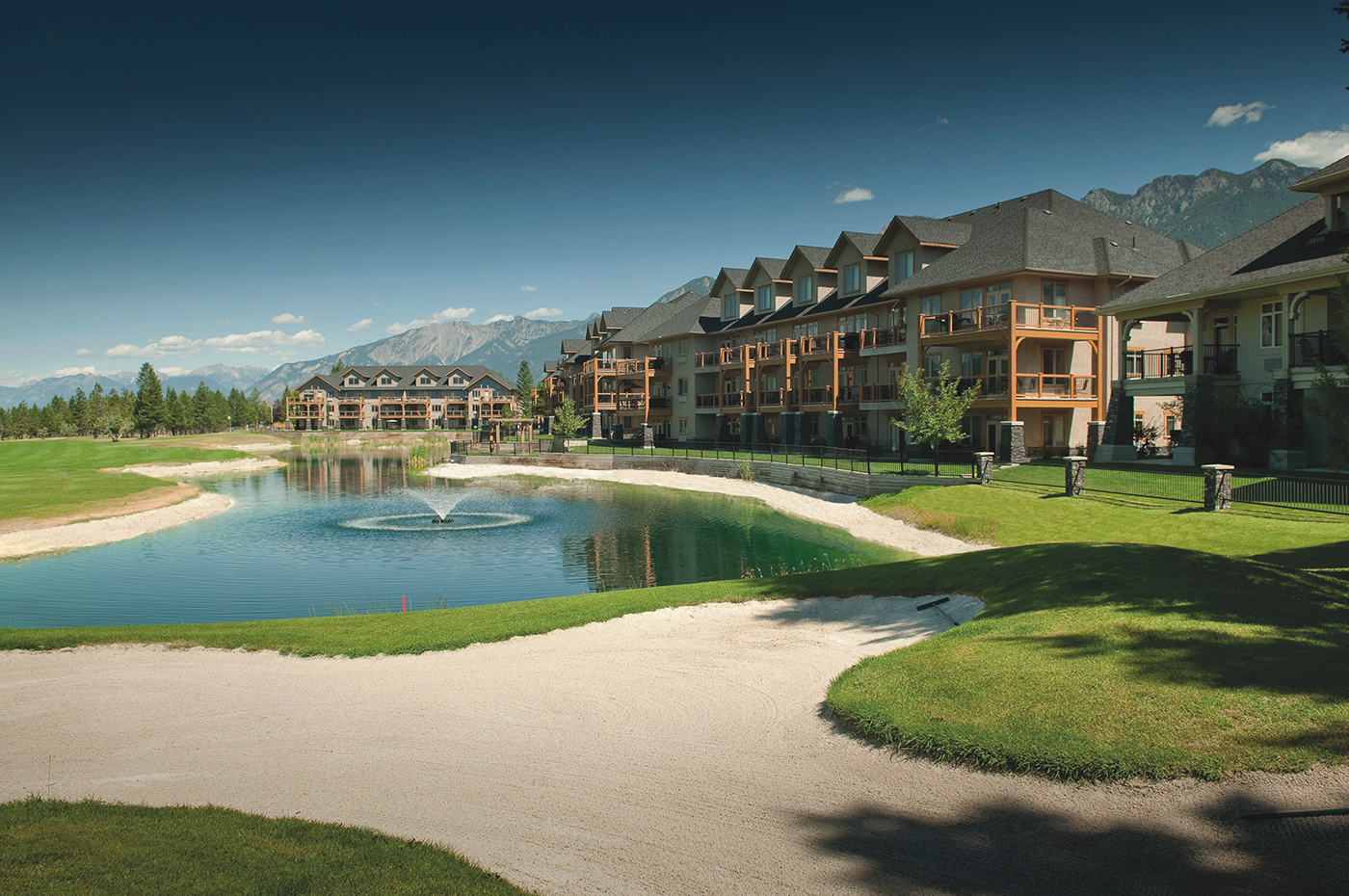 Situated on the ninth fairway of Radium's Springs Golf Course, Bighorn Meadows Resort boasts well-appointed and spacious condo suites, with all the comforts of home. Snooze on pillowtop beds, grill your meals on the balcony barbecues or take advantage of the resort's personalized grocery-delivery service. Wake to views of pristine golf greens framed by mountains, then lounge around the heated pool or rent a mountain bike to cruise around the village, and beyond.
10 Bighorn Blvd., bighornmeadows.com ​​
Avenue's writers and editors are occasionally invited to experience dining or adventure activities as a guest, including some of the experiences in this story. Neither complimentary experiences nor advertising are required for coverage in Avenue. Neither companies that advertise, nor those that provide other incentives, are promised editorial coverage, nor do they have the opportunity to review or approve stories before publication.