Surrounded by the towering peaks of Yoho National Park, Field, B.C., is a popular pitstop for travellers on the Trans-Canada Highway. But many don't realize that there is a quaint town (technically, an unincorporated community) beyond the rest stop that is worth a longer stay.
With less than 200 residents, Field is a close-knit community, home to ski bums and nature-lovers who are drawn there from all across Canada. Since childhood, I have been visiting Field with my family and some of our closest friends for an annual winter holiday and, over the years, have come to appreciate it as a true skier's paradise.
Just a 20-minute drive from Lake Louise Ski Resort, Field is an ideal base camp for those wanting to avoid the crowds in Banff and Canmore. The primary lodgings and restaurant in town is the Truffle Pigs Bistro & Lodge (motto: "Dig in! Pig out"). The bistro is open year-round and offers a hearty menu that includes the Big Rig Burger (a 7-oz. patty of ground Angus beef, topped with bacon, onion rings and blueberry barbecue sauce), P.E.I. mussels, and the "Hard to Handle" bison donair. When done pigging out at the bistro, the bar and lounge are a relaxed environment to enjoy B.C. craft beers, shafts and Caesars.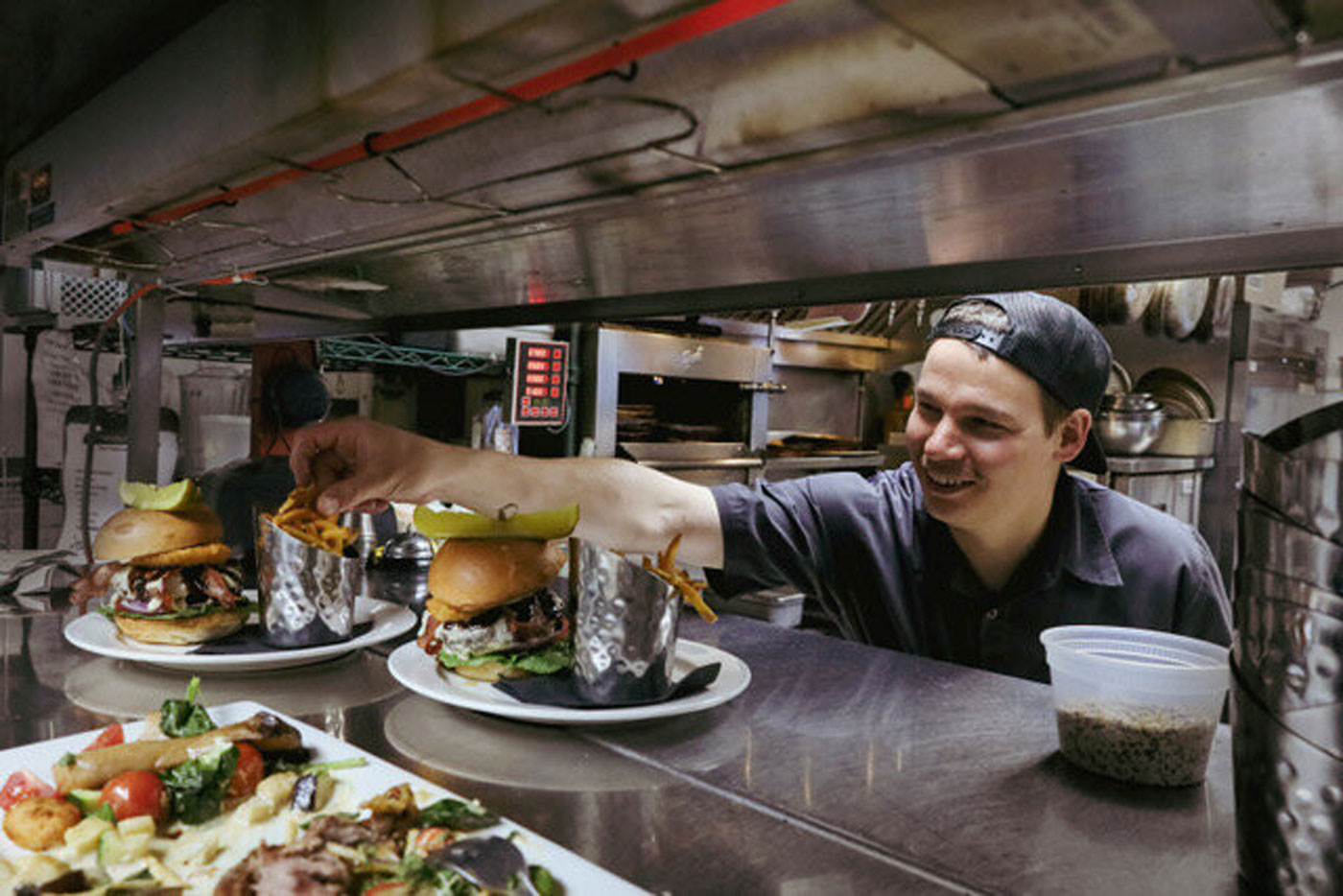 On the other side of the highway from the Field townsite is the luxurious Emerald Lake Lodge. Part of the Canadian Rocky Mountain Resorts portfolio, this idyllic, chalet-style property is located on the shores of Emerald Lake, where you can find great cross-country ski trails during the winter season.
The area around Field is also well-known for its backcountry skiing. Mount Field in the Little Yoho Valley is a popular touring area for moderate-to-expert-level big-mountain skiers, with 1,500 metres elevation gain from parking lot to summit. Along with a lovely, long ski descent, Little Yoho offers a beautiful 360-degree view of surrounding mountains (though poor visibility and strong winds on Mount Field are common occurances). Ross Lake is another popular backcountry circuit in the area. The descent from the summit to the Great Divide (an old highway that is now a groomed trail) is a smooth path suitable for ski touring beginners.
If skiing is not your thing, Field also has family-friendly hikes and trails nearby, including the stunning Wapta Falls trail, open for snowshoeing and sightseeing throughout the winter.