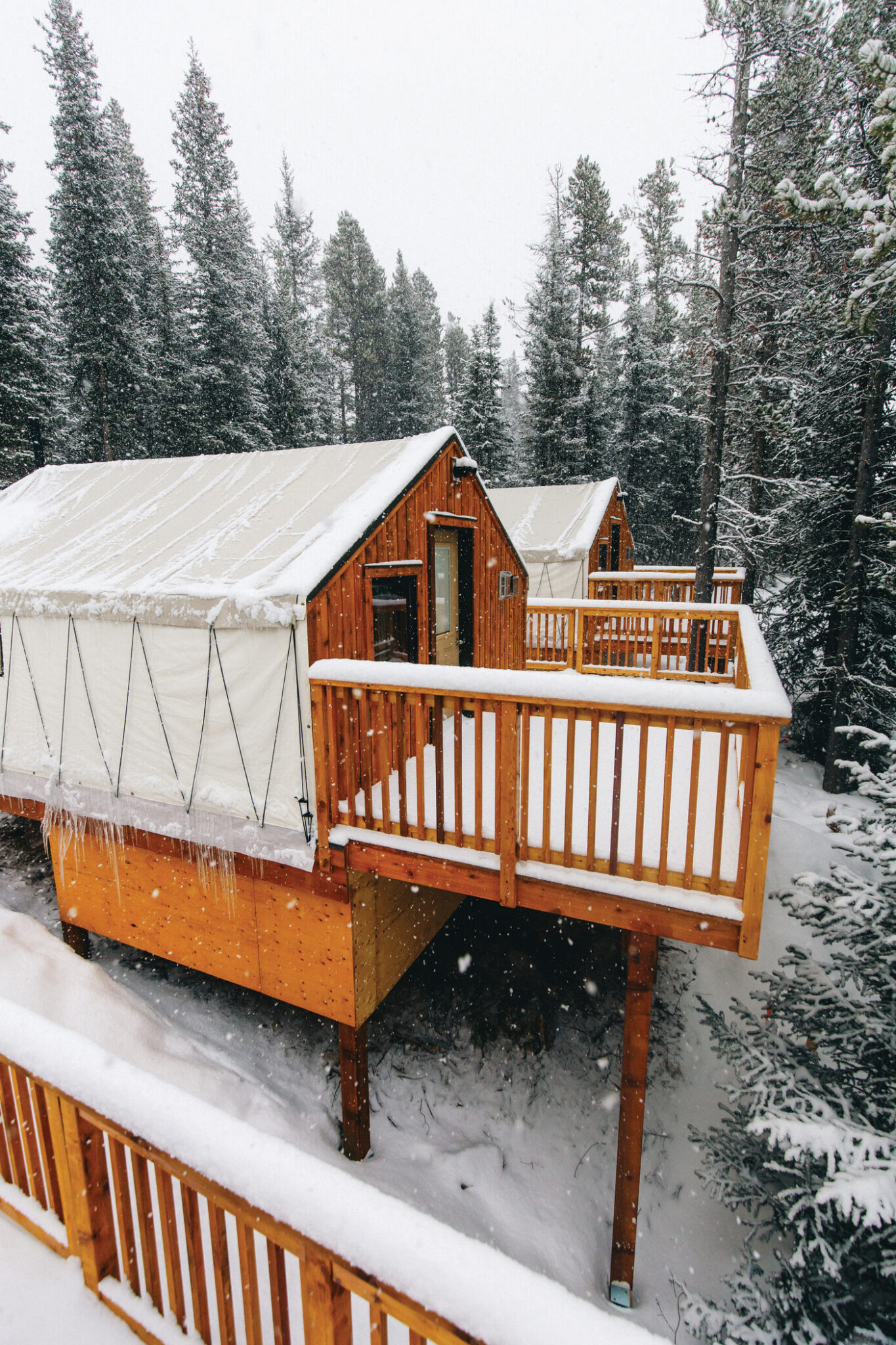 Mount Engadine Lodge is one of the few backcountry lodges you can drive up to — no ski-touring or hiking in required. The drive is just over two hours from Calgary, so it's not so far away that it's a major undertaking just to get there. Yet, amid the snow-quilted forest in the quiet hush of Spray Valley Provincial Park, you definitely get the feeling of being away from everything.
Mount Engadine is off-grid in the way of no TVs or cellphone reception, though there is WiFi and indoor plumbing. Cozy communal spaces kitted out with puzzles and board games allow guests to connect, or you can simply melt in front of blazing wood fires. A multi-course breakfast and dinner, plus packed lunch for the day, is included in the price of stay, as is the afternoon tea consisting of a charcuterie board and made-from-scratch desserts.
The lodge building contains accommodations, but Engadine also has glamping tents operating through the winter season. If camping in winter sounds absurd, know this is not your regular camping experience. The winterized tents have king beds with thick duvets, gas fireplaces, and heated bathrooms, complete with a shower.
If you're a true "snowflake," though, there's no shame in booking into the main lodge. Travelling solo? The Chickadee room sports a twin bed and private washroom, though you'll have plenty of opportunities to mingle with other guests in the dining room and in the communal spaces.