The only sound I hear is my own breathing as I recline on a tree trunk bent horizontal by the stiff winds that blow across Upper Waterton Lake. The winds are quiet today and the lake is cloaked with a layer of ice fog, a surreal view that stops me and my son/hiking companion in our snowshoes as we traverse the shoreline. It's utterly, almost eerily, still.
A blissfully quiet moment like this is unlikely during the summer in Waterton Lakes National Park. Located just north of the U.S. border, butting up against Glacier National Park in Montana, the park was established in 1895, 10 years after Banff National Park became Canada's first. Like its older cousin, Waterton Lakes National Park has a bustling summer tourist scene concentrated around a town centre. Unlike Banff, however, there's little-to-nothing happening during the winter. The only skiers you'll find are cross-country or backcountry-touring skiers, but even this type are scarce, as are the intrepid ice climbers who come to seek out the area's frozen waterfalls and rock faces.
Then there's the occasional person like me who goes back year after year simply because they're smitten. Waterton in the winter feels like a place that has been spared from an apocalyptic event and has yet to be rediscovered. Most businesses, summer homes and cabins close for the winter around Thanksgiving weekend, though there is a small year-round population of 108 residents (official census count) that includes Parks Canada employees.
Walking through town, deer and mountain sheep tend to outnumber fellow human pedestrians. On Waterton Avenue (essentially main street) icicles hang from the roofs of the storefronts like tentacles, the doorways invisible behind windswept drifts of snow. Shuttered during the winter months, the iconic Prince of Wales Hotel evokes the infamous set-piece from The Shining from its perch overlooking Upper Waterton Lake.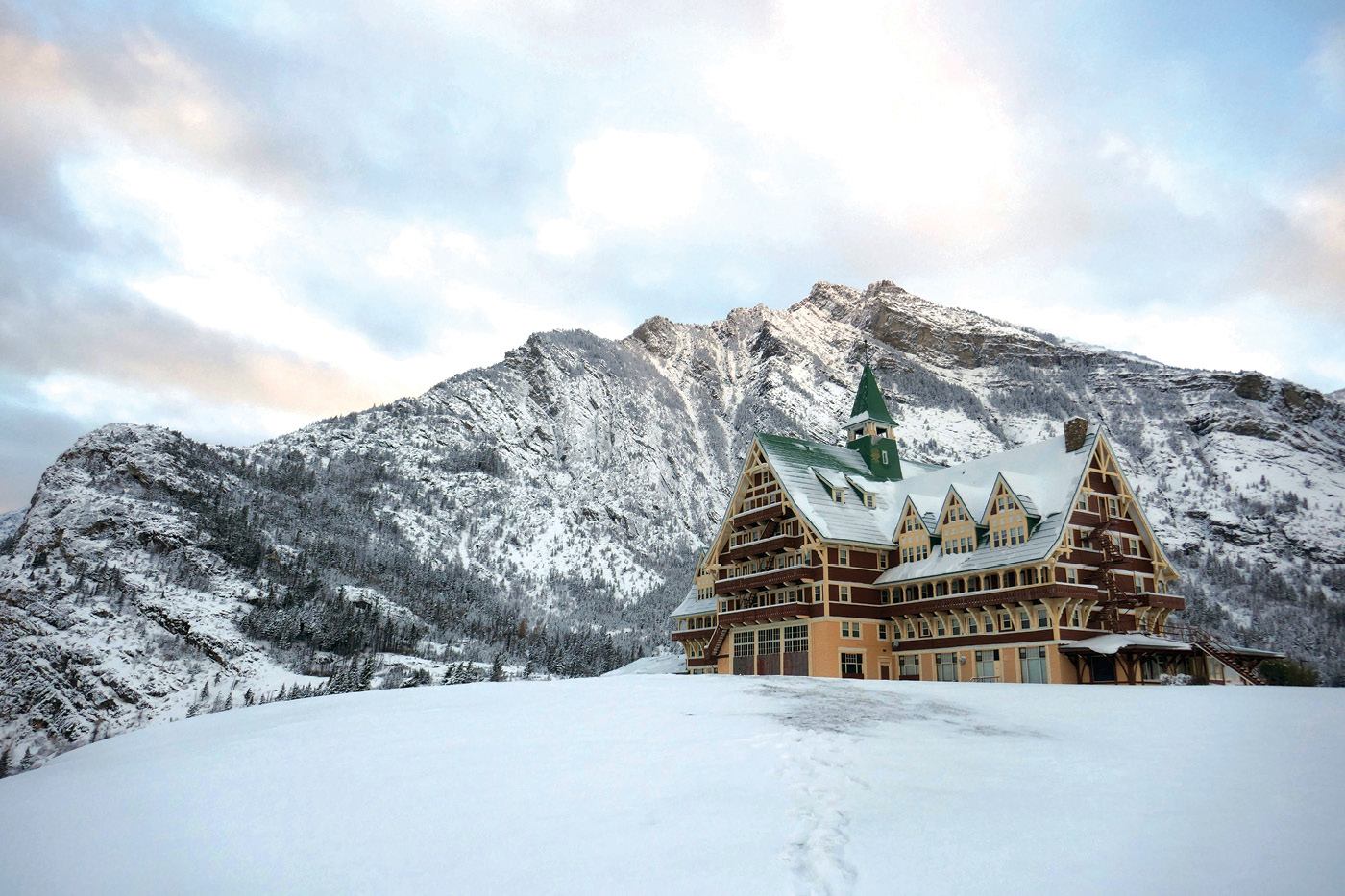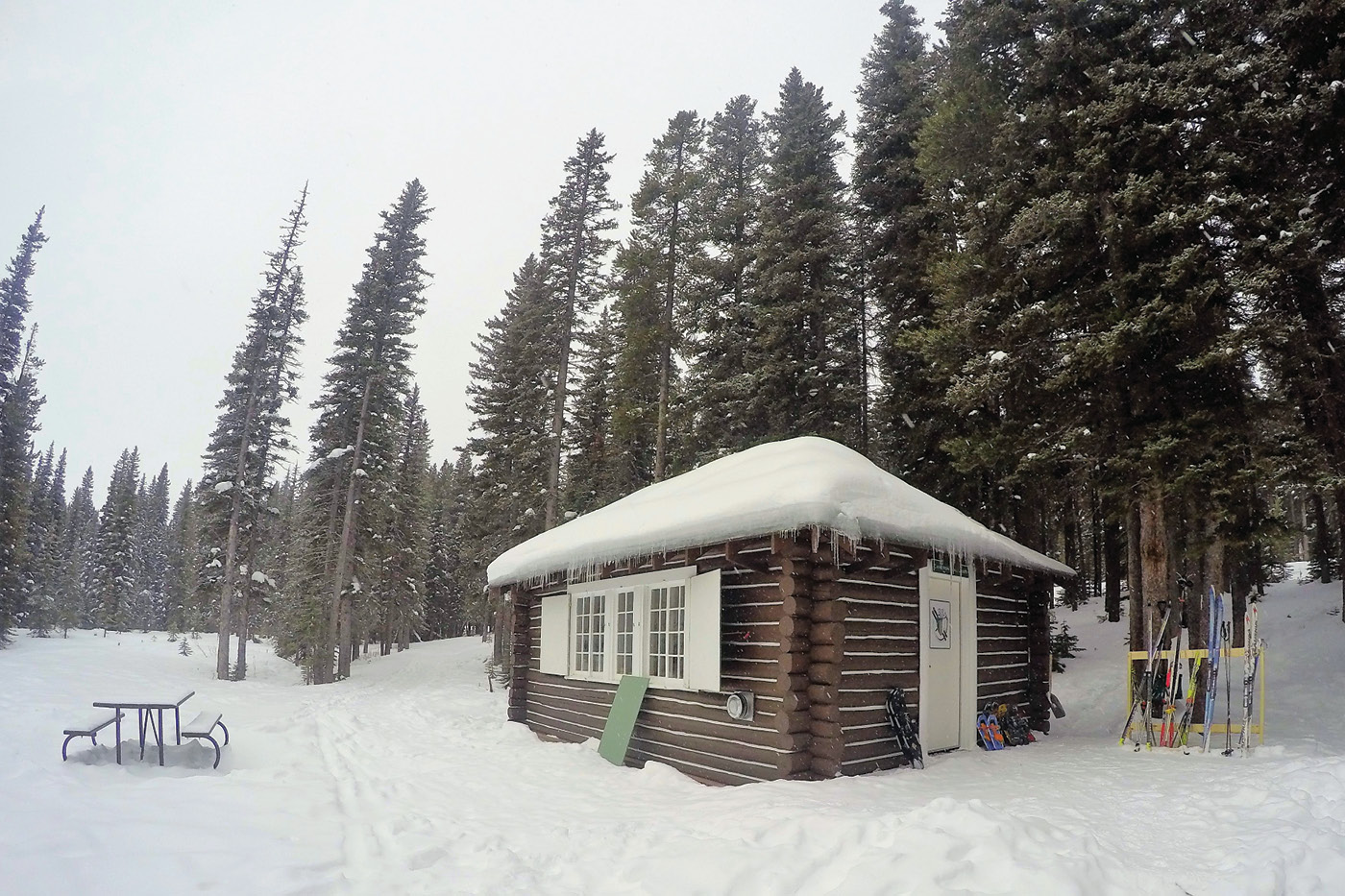 Snowshoe hikers and Nordic skiers will find a bounty of uncrowded trails to explore. Bellevue Ridge offers 360-degree views, while the Bertha Point and Falls Trail, a popular summer route, looks especially lovely in the winter with the falls all covered in ice and snow. The Alpine Club of Canada's Cameron Lake Cabin operates December through April for backcountry ski-touring. The hut sleeps up to eight guests and is accessed with a 15-kilometre ski-in trail (a three-to-four hour approach).
For those who are looking for more amenities than a backcountry cabin provides, the Waterton Glacier Suites and Waterton Lakes Lodge Resort are both open during the winter months. Both places offer kitchen-suite accommodations, while the Lodge also has a pool, hot tub and games room for its guests. With limited dining options during the winter, it's best to book a kitchen suite and bring along provisions to do some cooking while you're there. As for dining out, the cozy Vimy's Lounge & Grill at the Lodge was for a long time the only restaurant that remained open through the winter, though it has since been joined by the Red Rock Trattoria, a traditional Italian restaurant.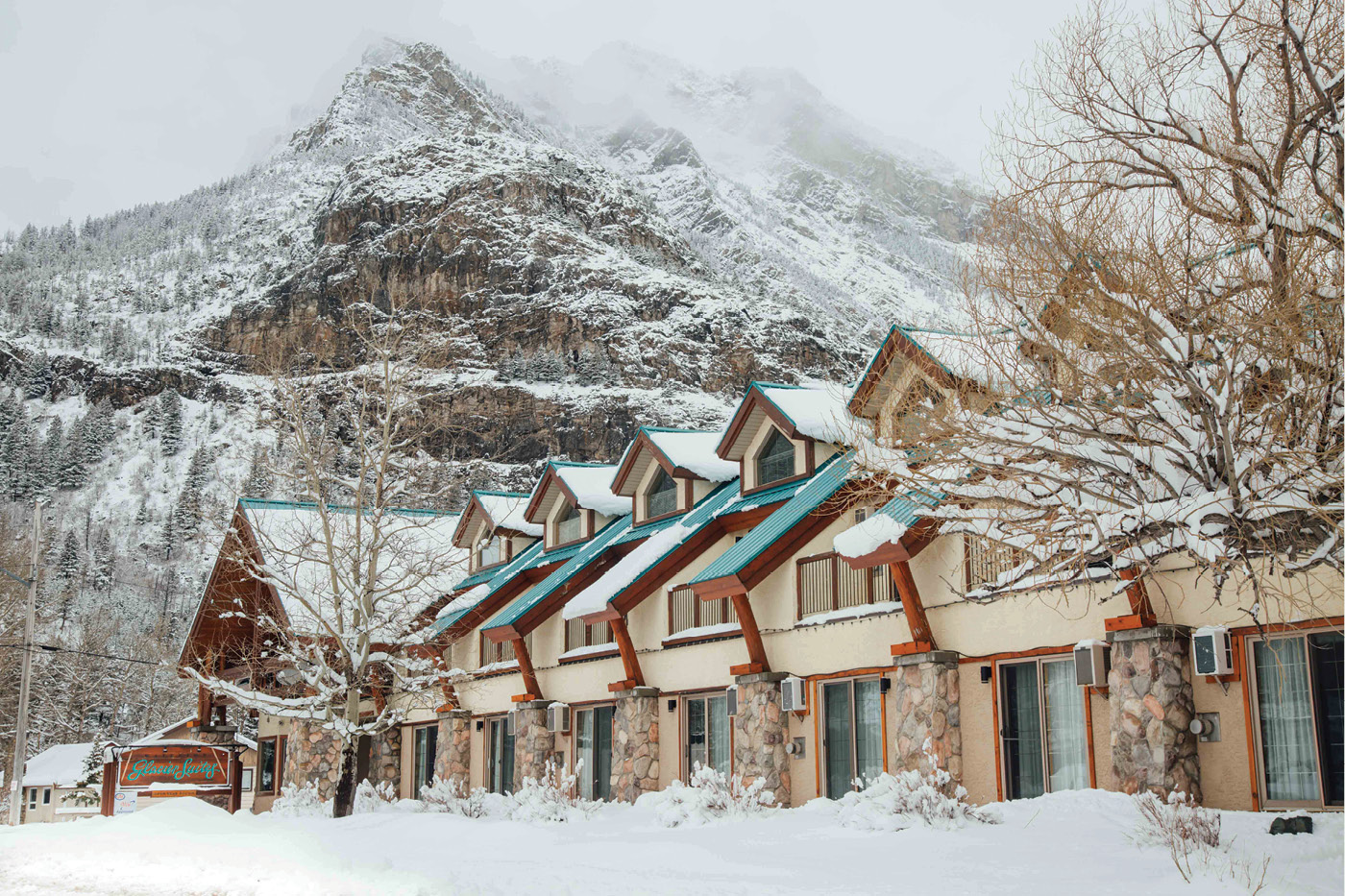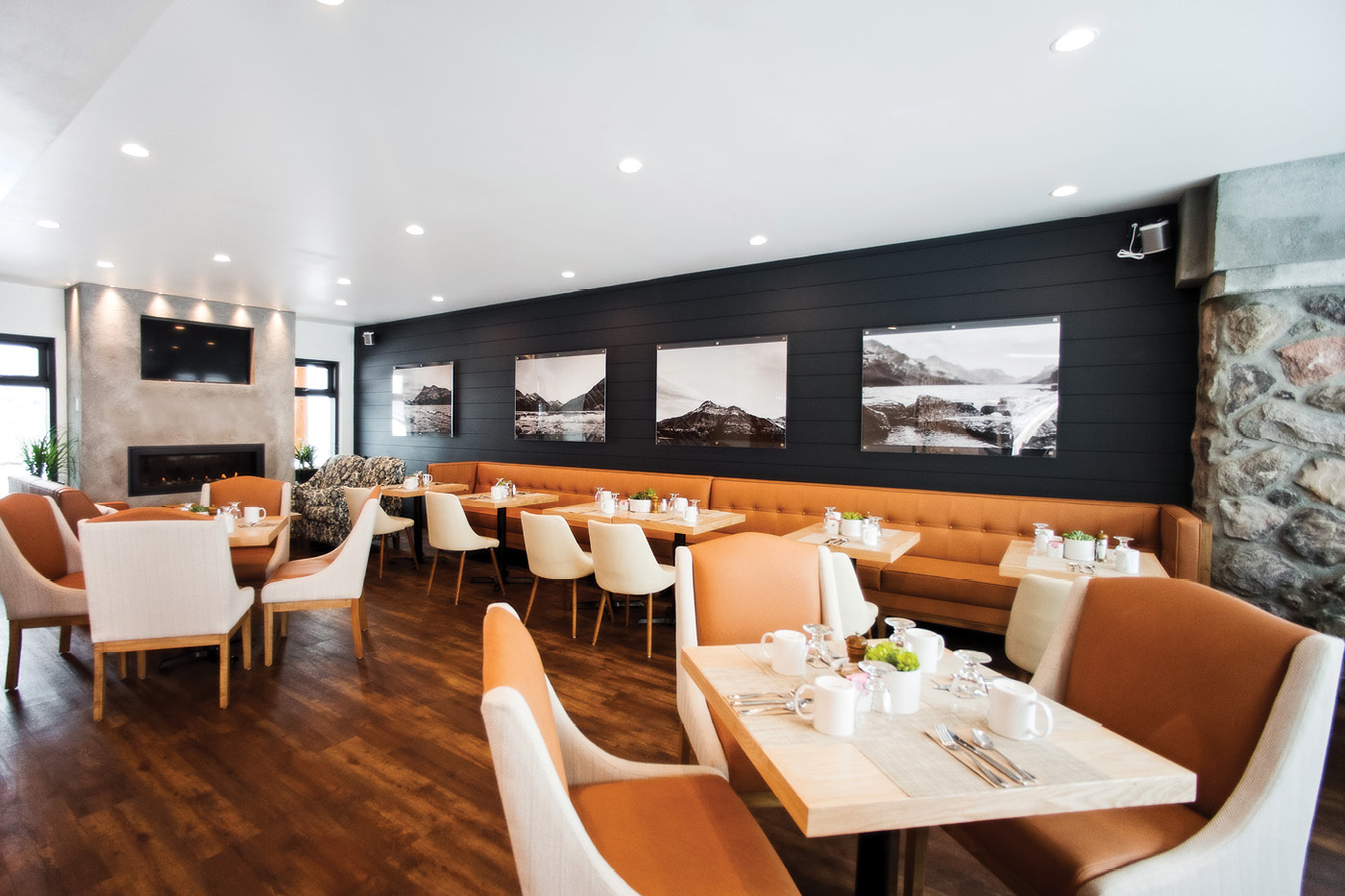 Shameer Suleman, vice-president of the local Chamber and owner of Waterton Glacier Suites and Red Rock Trattoria, as well as the Bayshore Inn Resort and Spa, describes winter in Waterton as a niche market. "The people that I find enjoy it the most are people who want to unplug," he says.
Keith Robinson, whose family has owned the summer boat tour company Waterton Shoreline Cruise Co. since the 1950s, grew up in Waterton. He has lived there year-round for the past five years. "You get to feel like you're the only people on the planet," Robinson says. But at least a few local business owners, Robinson included, would like the town to become a four-season tourist destination. Hoping to capitalize on the region's designation as an International Dark Sky Park, Robinson and his brother recently co-founded Dark Sky Guides in Waterton. They're now offering stargazing tours every weekend in winter 2019-2020 and custom tours by appointment during the week. Their big-picture plans include the opening of an indoor planetarium.
Call me selfish, but I hope Waterton's transformation into a four-season destination doesn't happen too soon — at least before I get a few more quiet moments lounging in my tree.