Six years have passed since the Great Alberta Flood of 2013 devastated the town of High River, destroying hundreds of homes and wiping out entire neighbourhoods. But in the words of Friedrich Nietzsche and Kelly Clarkson, what doesn't kill you makes you stronger, and this is certainly the case in High River. The town has invested $200 million in flood mitigation and has also made major improvements, including building wide pedestrian-friendly sidewalks, green spaces and parks. As the physical infrastructure of the town has been shored up, so has the resiliency and community spirit of the people who live there, a testament to the tenacity of the people who call High River home and a draw for anyone who visits.
Where to Eat and Drink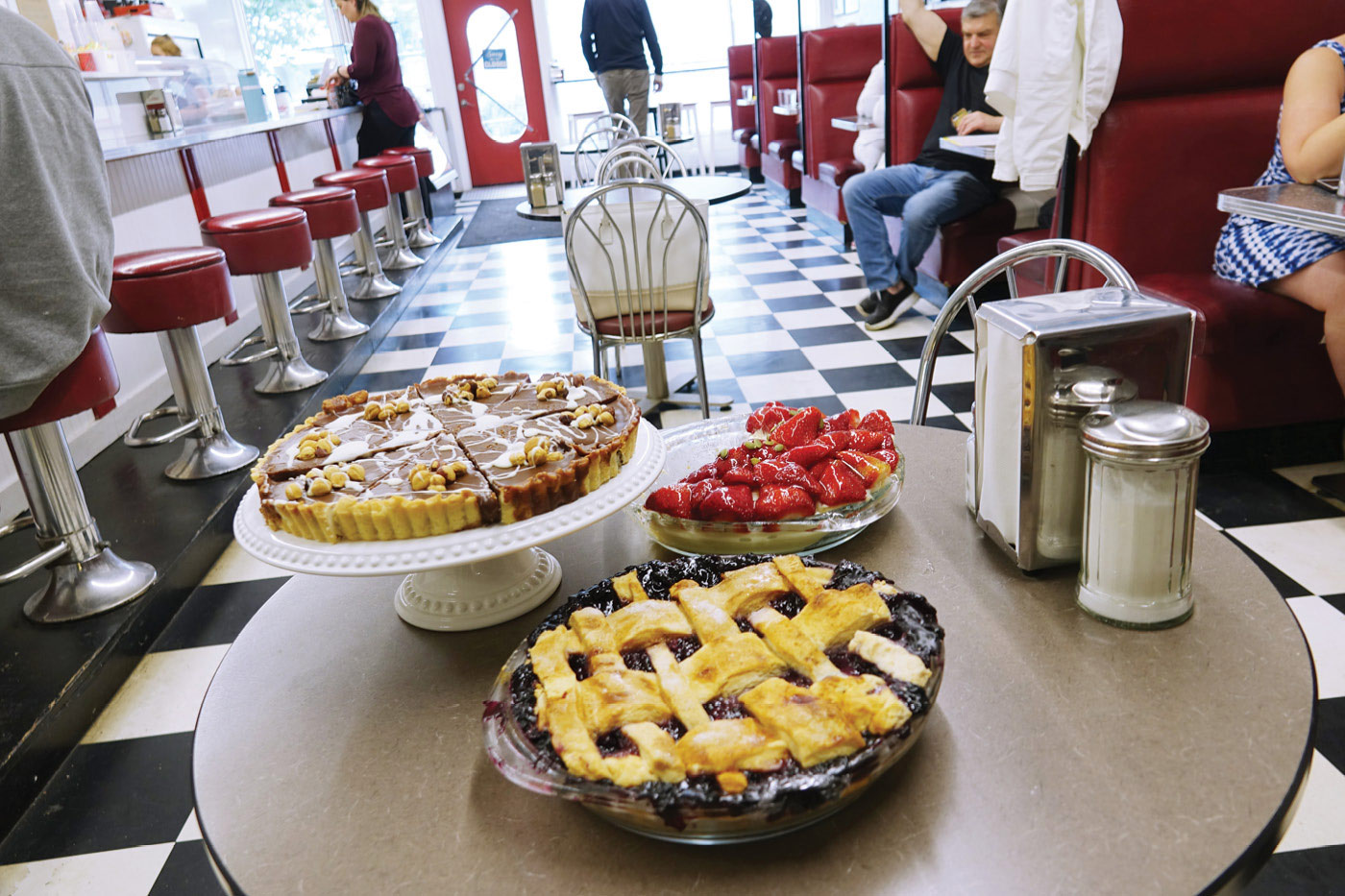 Evelyn's Memory Lane Cafe is best known for its hearty sandwiches, made on homemade multigrain bread, with fillings like "Hutterite chicken with fixings." The fresh homemade pies here are in themselves worth the drive from the city.
118 4 Ave. S.W., High River, 403-652-1887, mlcafe.ca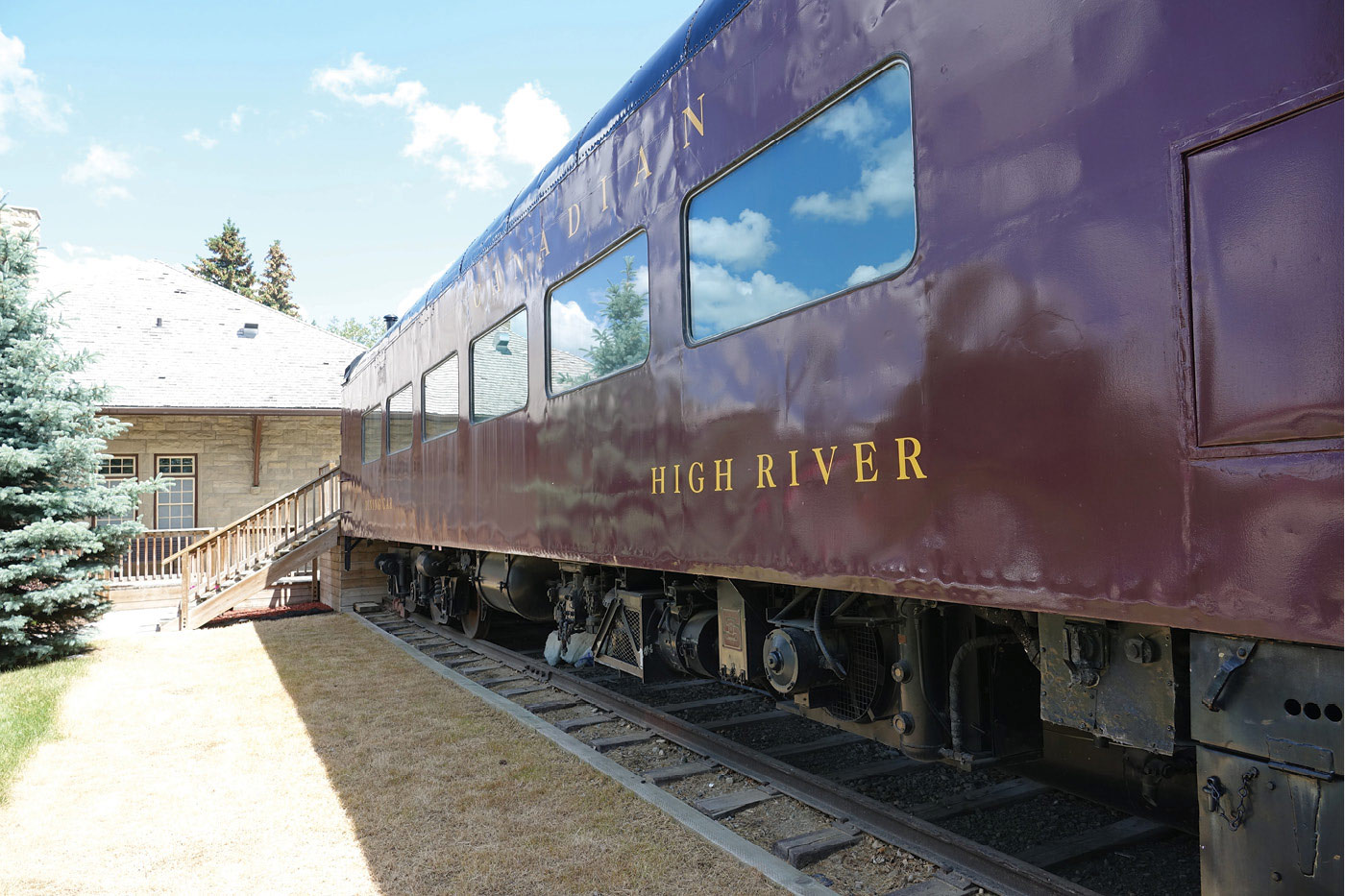 If you love trains then you'll love The Whistle Stop Cafe, an authentic railway dining car that serves casually elegant homestyle meals at breakfast and lunch and set-course menus on Friday evenings.
408 1 St. S.W., High River, 403-652-7026, whistlestoptrain.ca
What to See
Located outdoors in High River's pedestrian-friendly downtown, the farmers' market runs Thursdays from 3:30 to 6:30 p.m. until Sept. 12. There are more than 50 local and regional vendors selling fresh produce, baked goods, fudge, smoked meats, jewellery and craft items, plus food trucks to feed you on-site.
4th Avenue and 1st Street S.W., High River, 403-603-3232, highriverfarmersmarket.com
Sheena's Sweets & Such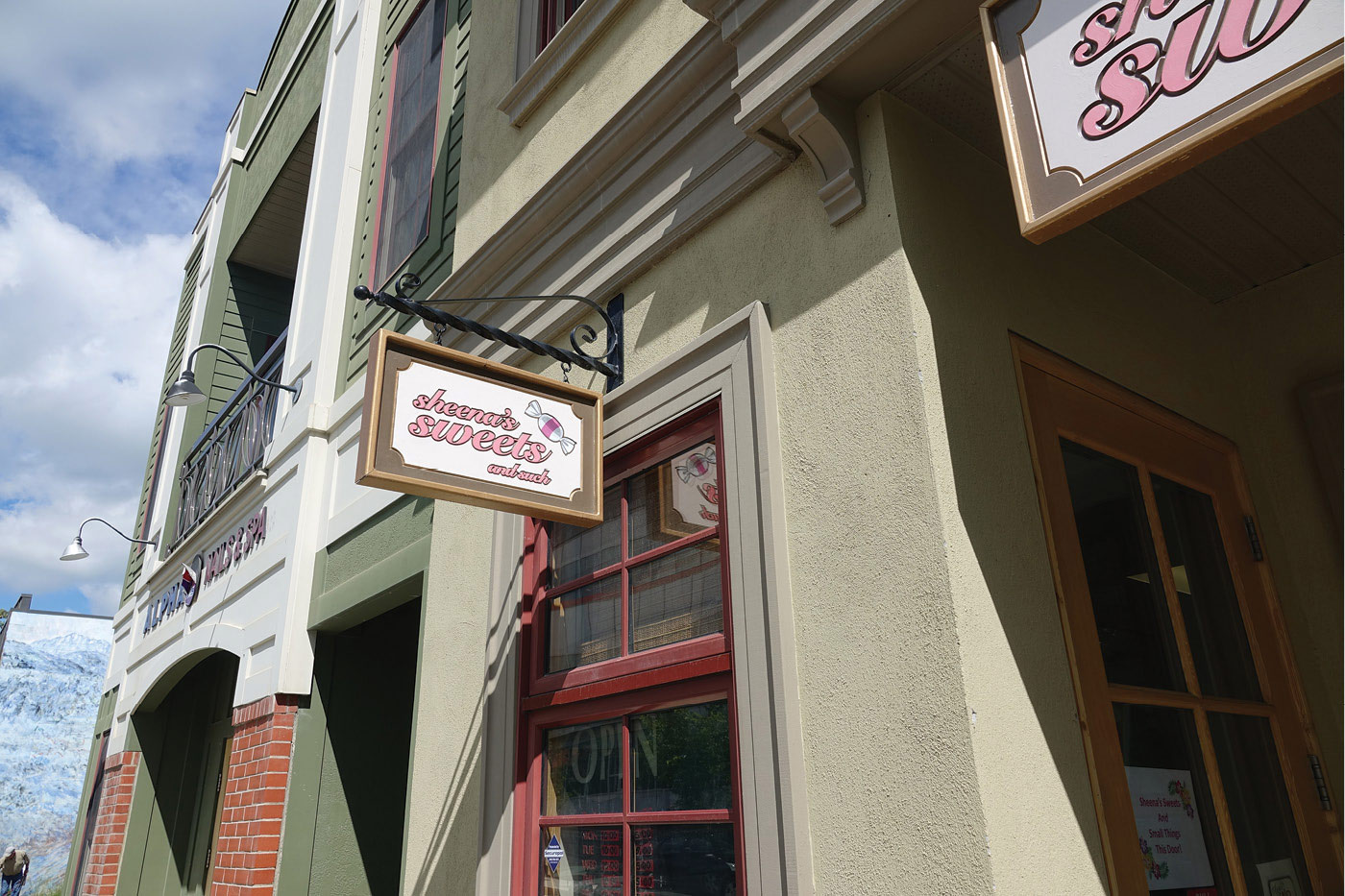 Shop for sweet treats at Sheena's Sweets & Such, which is chock full of interesting and classic candy. There are even tiny shopping carts for kids browsing the sugary aisles.
124 4 Ave. S.W., High River, 403-601-1287
What to Do
Happy Trails Pathways
Happy Trails Pathways is a 19-km paved pedestrian and cycling trail system that winds through the town, along the river and through the many parks and green spaces in High River. It's the perfect way to explore all the corners of the town and experience its charm at a leisurely pace.
Maggie's Diner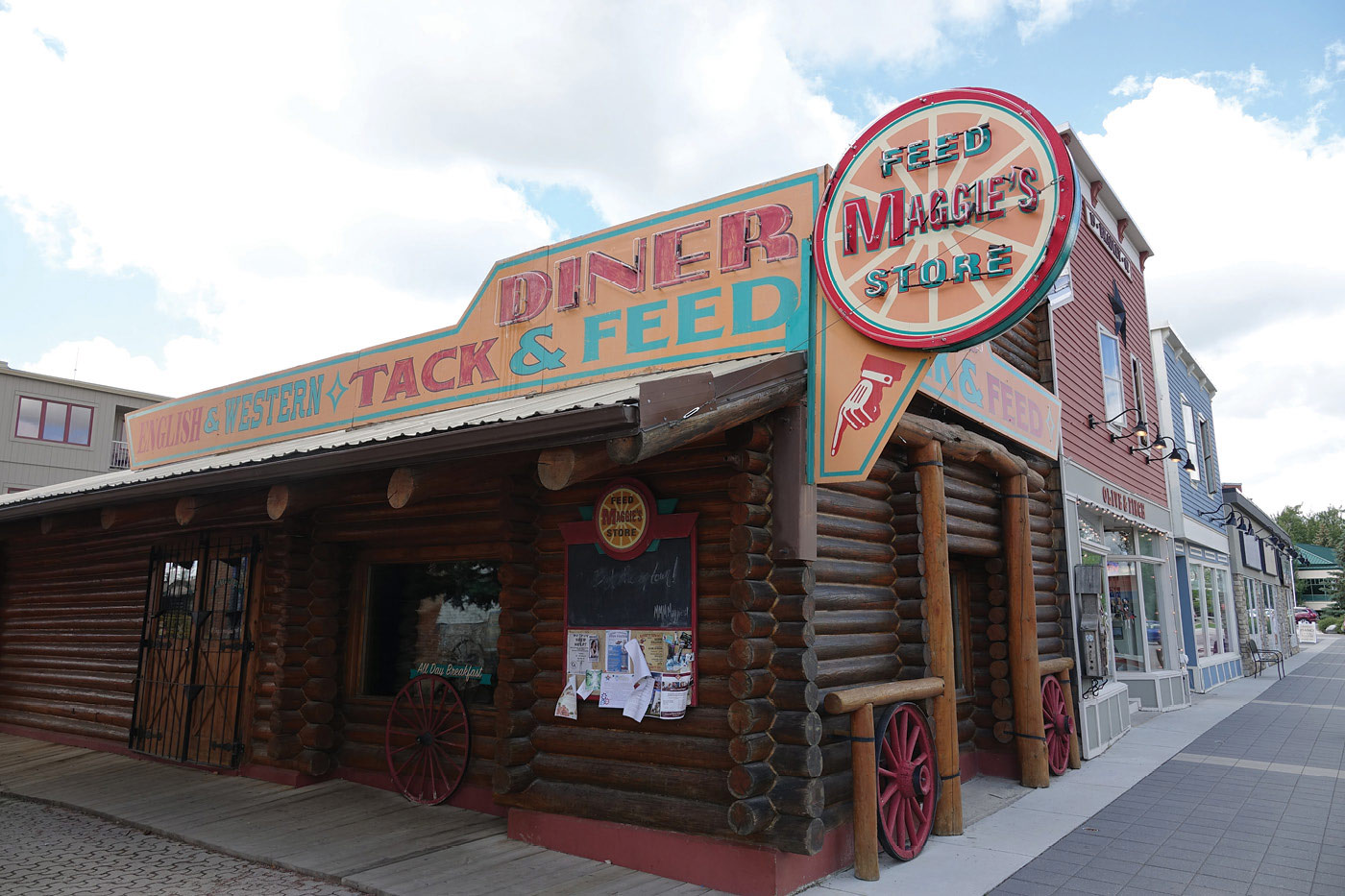 The popular CBC TV series Heartland is filmed from May to early December in High River and other locations around Calgary. If you're a fan, check out the Maggie's Diner set, then head to the Museum of the Highwood and ask at the visitor information centre where and when the show might be filming so you can catch a glimpse of your favourite stars, or set off on a self-guided tour and look for settings you recognize. There's also a Heartland exhibit in the museum, as well as props from other movies filmed nearby, including The Revenant, Unforgiven and the Fargo TV series.
The 7th Heritage Inn International Balloon Festival comes to High River Sept. 25 to 29, 2019, and promises to be a visual extravaganza, featuring 25 balloons from Canada, U.S.A., the UK and Belgium. At the Night Glow event on the Friday evening, the balloons are inflated and lit up in the half-hour before sunset (weather permitting), creating the impression of huge, colourful lightbulbs dotting the launch area.
1104 11 Ave. S.E., High River